I can't remember exactly when was the last time I actually bought a pizza. I've been making this dough at home for a while, and in many occasions I've used whatever I could find in the refrigerator to make the toppings. Sometimes I make half of the pizza with other toppings, for variety. This dough can be made very quickly, so it's ideal to bail you out if you have guests coming, or if you want to make dinner more interesting. You can make it vegetarian, with seafood, with ham and cheese, or any other way that you like or can imagine. This recipe contains yeast, but you can't even feel its taste much. However, if you do not like yeast at all, then I suggest you to check out this other recipe I have for Homemade Pizza.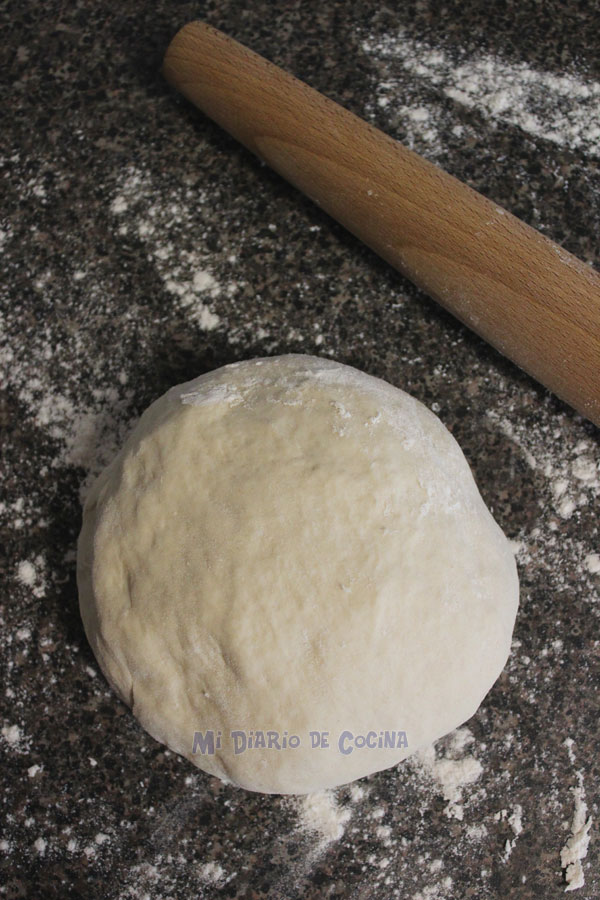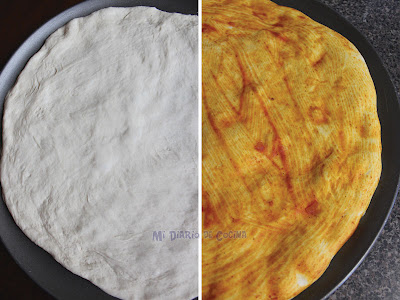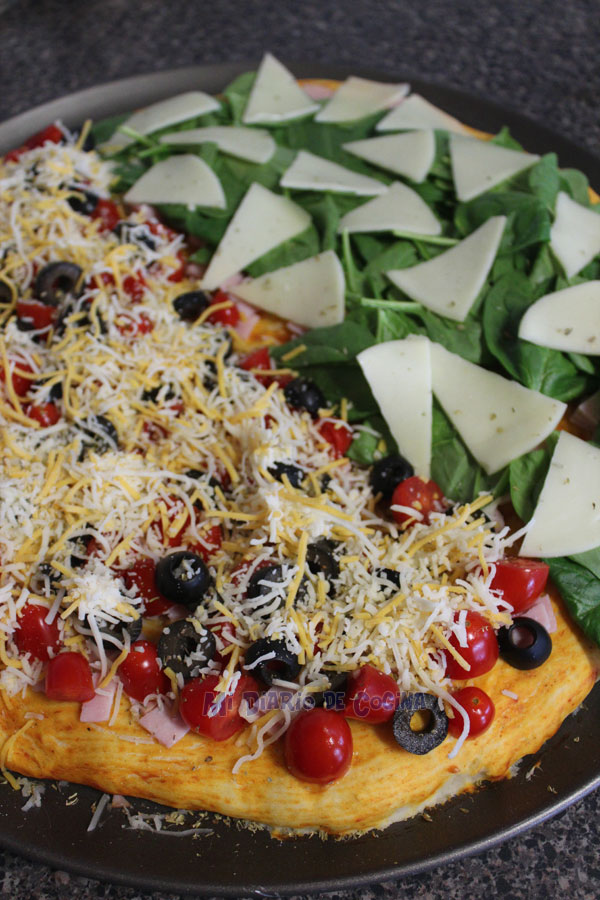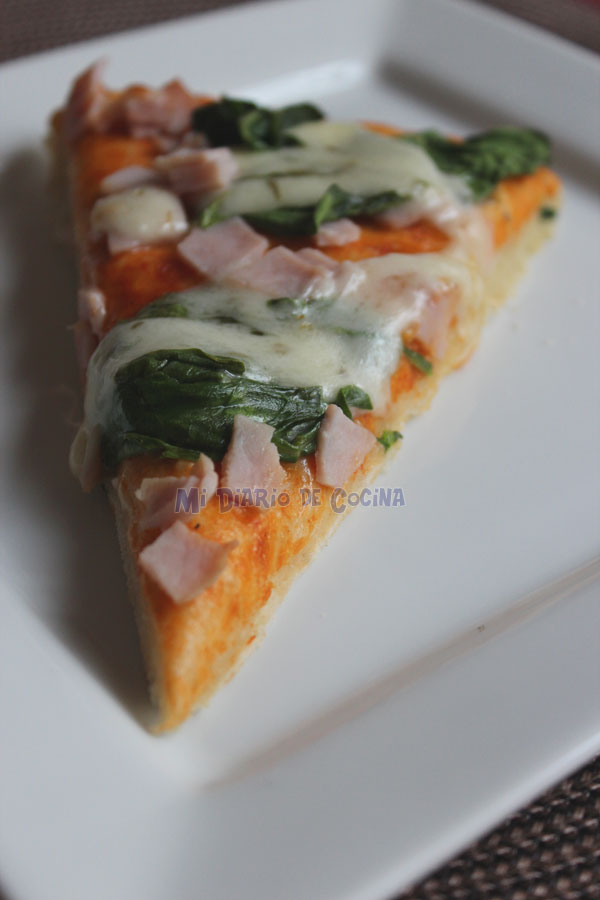 INGREDIENTS:
1 package

of

instant dry

yeast

(

2 1/4

tsp

)

1 cup of warm

water (

105

°

-115

°

F)

(40

°

-46

°

C

)

1 tablespoon of oil

1 teaspoon of salt

1 teaspoon

of

granulated sugar

2 1/2 cups

of

all-purpose flour

without

baking powder

(and

a bit more)
PREPARATION:
Dissolve the yeast in 1/4 cup of warm water. Then, pour this into a large bowl, add the rest of water (3/4 cup), oil, sugar, salt and flour. Mix well, add a little extra flour if necessary, it should not stick to your hands. Knead slightly. Form a ball and let it stand for 10 minutes at room temperature.
Preheat the oven to 425°F (220°C).
Place the dough on a floured surface, and start extending it ideally with the hands, but if that's not possible then you may use a rolling pin a little. Once extended, then place it on baking tray that's been covered with parchment paper, or onto a special pizza baking tray.
Brush the dough with tomato paste or ketchup. Bake for about 10 minutes.
Then remove the dough from the oven, and you may add the toppings that you like. Once the toppings have been added, bake for 10 additional minutes.
* As a topping suggestion that I used for this pizza, on one half I used chopped cooked ham, cherry tomatoes, olives, oregano, and grated cheddar cheese. On the other half of the pizza I used ham, spinach leaves, and provolone cheese.