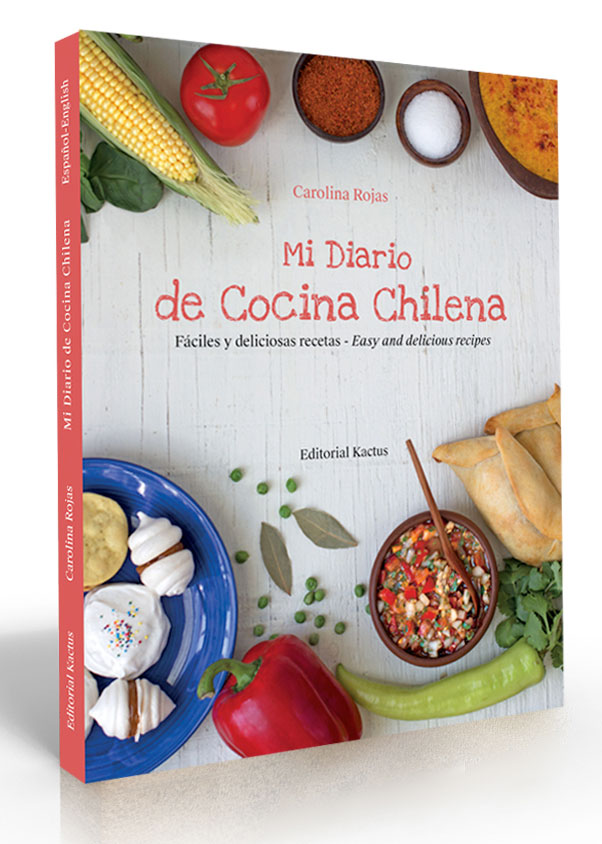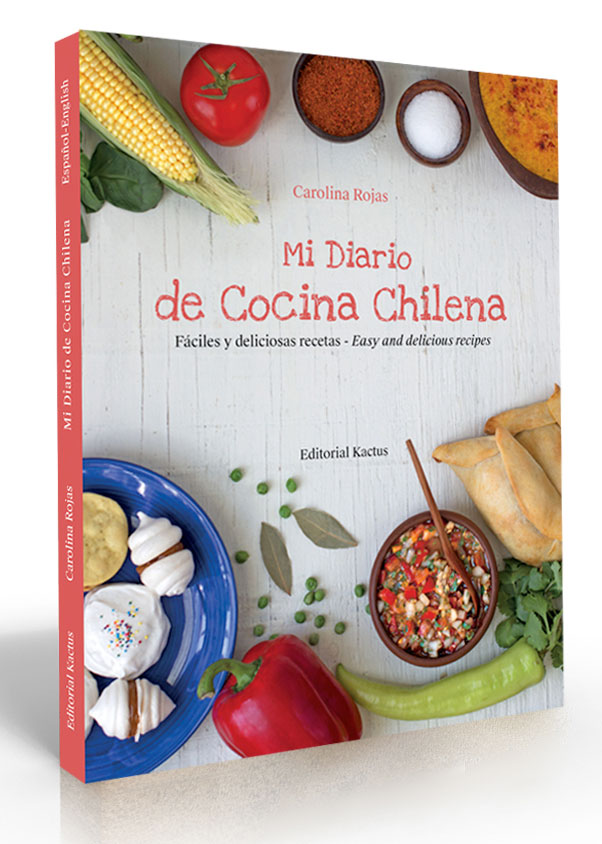 I invite you to learn about my first cookbook dedicated to Chilean Cuisine, the one that I grew up with, and which I've been already able to share for a long time through this blog. And in spite of being far from Chile, I've been able to maintain my culinary traditions.
This book reflects my mother's way of cooking, she loved to cook, and I have such clear memories about Mondays, which were "religiously" the days of the legummes and Chilean-style salad. During the other weekdays it was the turn of the "cazuelas", or shredded beef with mashed potatoes, or charquicán with egg. And on Sunday it was the turn of more elaborate dishes, where my father enjoyed some Chilean wine, and my mother may show off by cooking a delicious chicken and pea casserole. Another memory I have is that there was always a cake or something sweet at tea-time in the afternoon on Sundays. It was a great way to conclude the week well, before starting the next one.
That's why this book has Starter dishes, Entrées, Chilean sandwiches, Desserts, Sweets and Cakes, and of course several Essential recipes of Chilean cuisine.
The great scoop about this book is that it is bilingual (it is in English and Spanish), and it would also be a great gift for those foreign friends you may have.
My book "Mi Diario de Cocina Chilena" (My Chilean Cuisine Diary) was made with all my love, from my kitchen here in Atlanta. You can visit any of the following links for more information and online sales (in addition to being gradually available in the main bookstores in Chile):
I hope you'll enjoy it!
Carolina Rojas