This is part of a sponsored collaboration with MilkPEP and DiMe Media. However, all opinions expressed are my own. #HerenciaLeche
For this Hispanic Heritage Month that we are celebrating, I have joined the "Somos Fuertes" (i.e. "We are Strong") campaign supporting the consumption of milk, with the goal of finding recipes that include this ingredient. And the inspiration has been quite large, because in my home milk has always been included as part of our breakfasts, desserts, and other preparations.
Today I wanted to do a variation on our classic rice pudding, a very popular dessert in Latin America. That is why I wanted to present to you here this exquisite Milk with quinoa and mango, a powerful and tasty blend. Without a doubt, the mango gives a different twist to this version. And the quinoa, so versatile and nutritious, which together with the milk make an exquisite pair for our nutrition.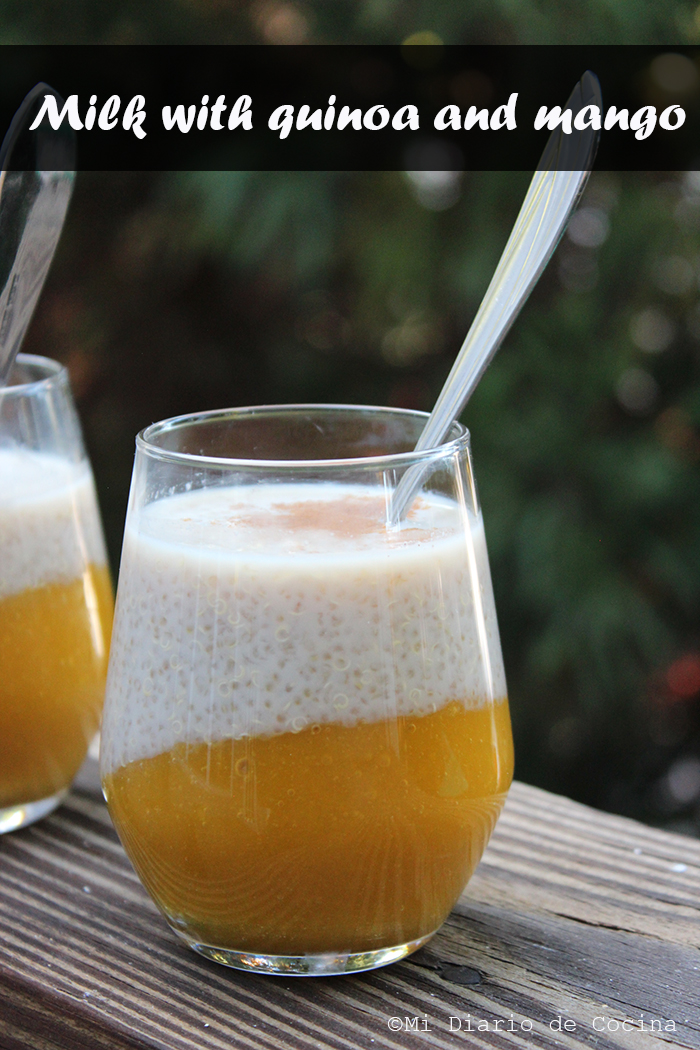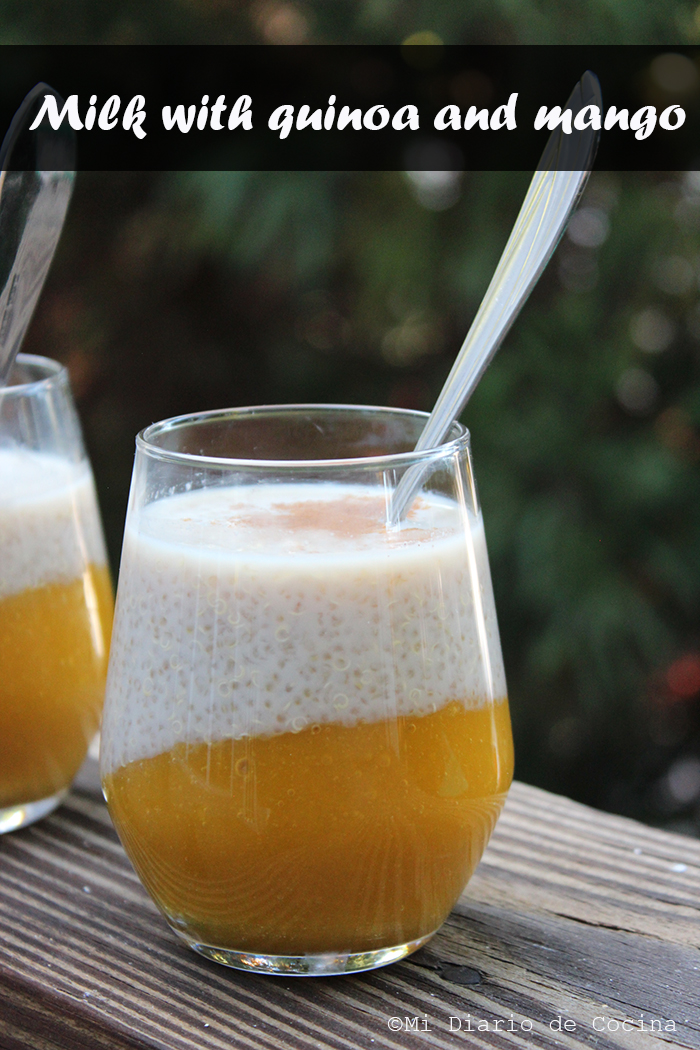 This preparation is very simple, and it can perfectly be used to make a diverse and fresh breakfast, or it can alternatively be served as a dessert as well. There are many options. For this recipe an 8 oz. glass of milk contains 9 essential nutrients, including B vitamins for energy, protein for lean muscle, vitamin A for a healthy immune system and bone-building nutrients, including calcium and vitamin D.
The milk case offers nutritious choices for the whole family – from fat free to lowfat or flavored options there's a favorite type of milk for each family member.
Fat free or lowfat milk packs the same nutrient-rich punch for fewer calories or fat.
The US Dietary Guidelines recommend eating right, staying active and drinking three glasses of lowfat or fat free milk each day to maintain a healthy weight
It's important that kids get protein at every meal, especially breakfast, to help maximize how their bodies use it.  In fact, protein at breakfast can help keep kids feel full and satisfied, so they won't feel hungry by mid-morning. Milk is one of the most affordable sources of high-quality protein you can find. From muscles to hair, bones to teeth, the body needs protein to be strong and healthy. Protein at breakfast can help you stay fuller longer so you're more likely to stick to your healthy eating routine. With 8 grams of high-quality protein in every 8 ounces, milk is an easy, simple and delicious way to add protein to your morning meal.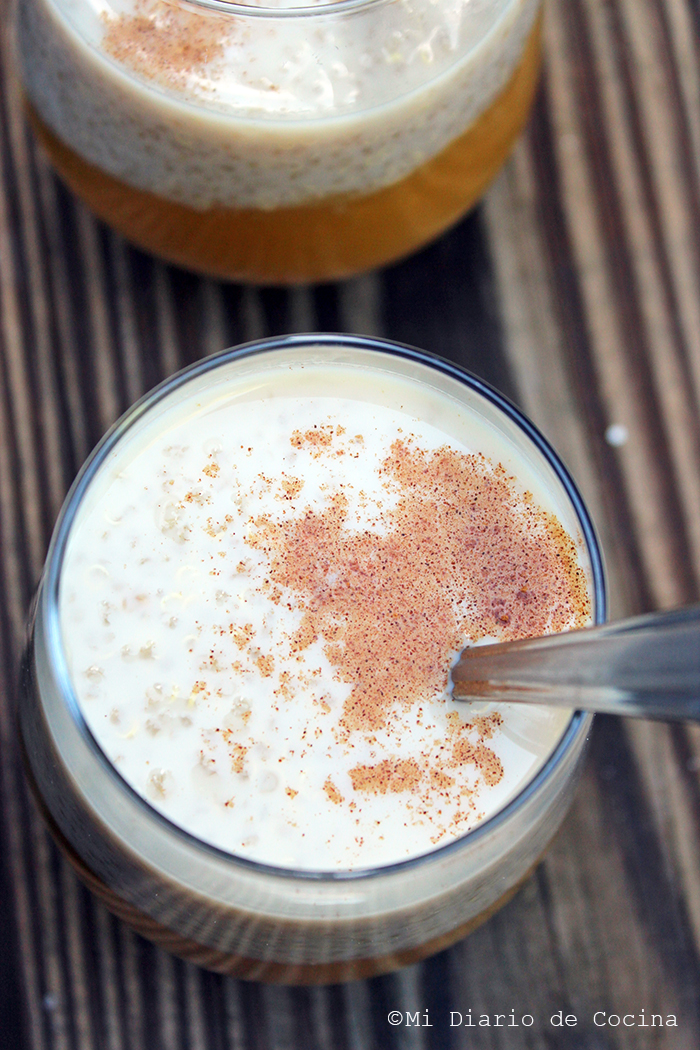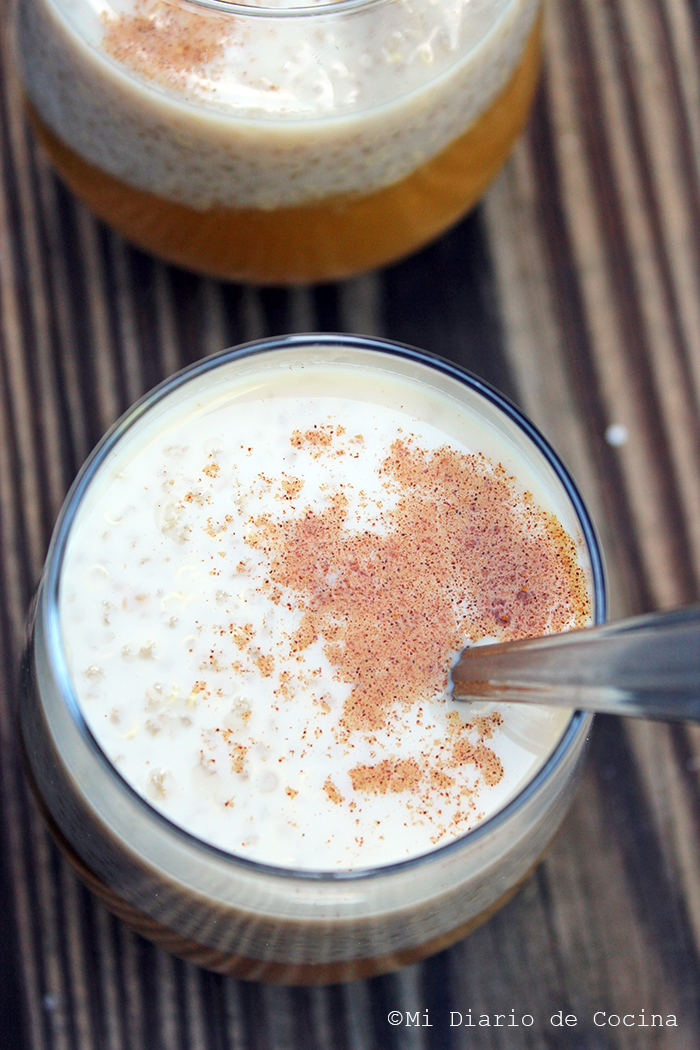 Print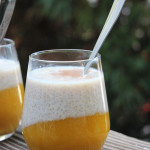 Milk with quinoa and mango
---
Total Time:

25 mins

Yield:

3

1

x
1/2 cup

of quinoa

1 cup

of water

1

cinnamon stick

1 cup

of milk

1

–

2

teaspoons of vanilla extract

3 tablespoons

of brown sugar (or sweetener) to your taste

1

mango

1 tablespoon

of brown sugar (or sweetener) to your taste
Cinnamon powder
---
Instructions
Wash the quinoa on a strainer under running water.
Place the quinoa and cinnamon in a saucepan with a cup of water. Cook for about 12 minutes with the pan covered, over medium low heat.
Meanwhile, in another pan, boil the milk with 3 tablespoons of sugar or sweetener, as well as the vanilla extract. When the quinoa is ready, add the milk. Mix well and let it cool down.
Use a food processor or blender to grind the mango with sugar (or sweetener), until it turns into a puree.
To set up the glasses, place at the bottom a little bit of the mango puree, and then the quinoa with milk. Sprinkle with cinnamon.
Prep Time:

10 mins

Cook Time:

15 mins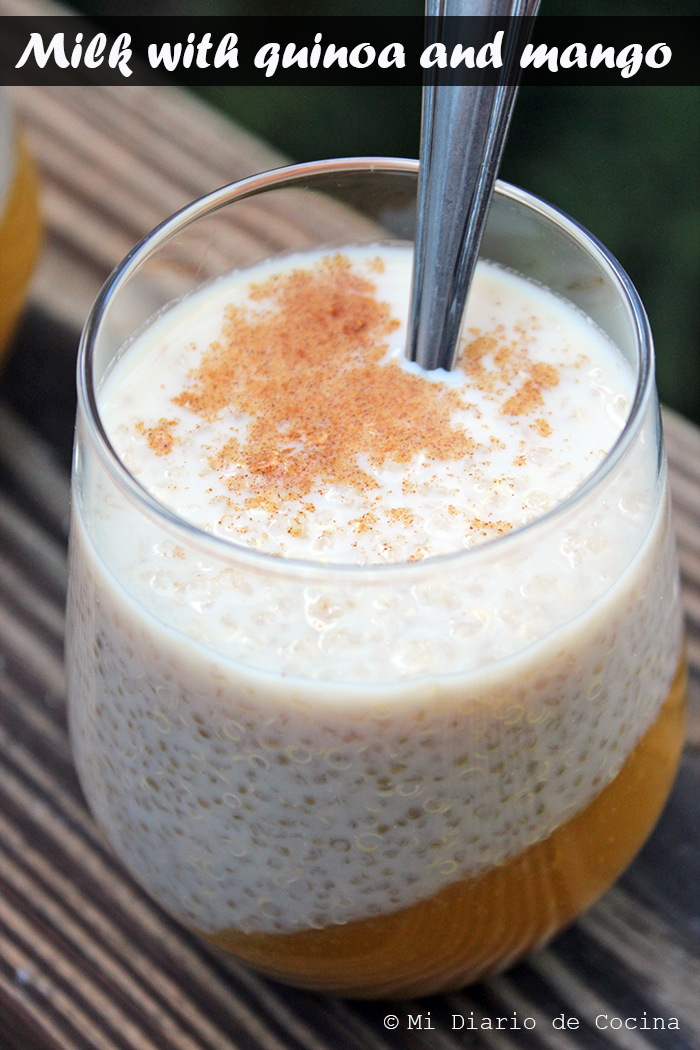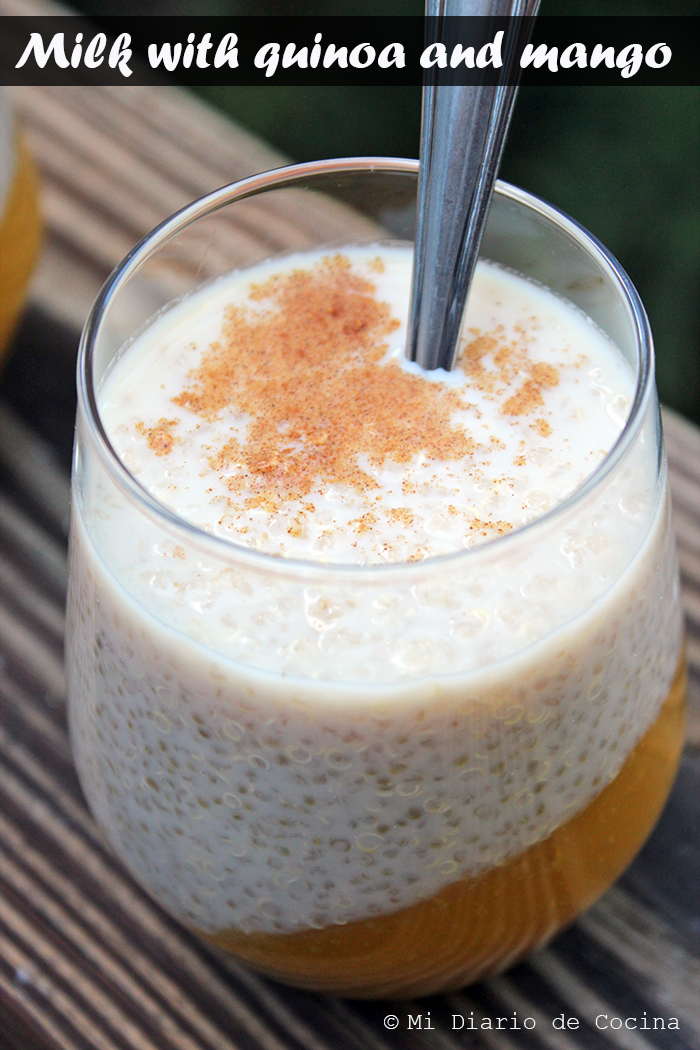 I invite you to watch the following video, where you can see the realization of a super recipe for "Arroz with coffe-with-milk" from Chef Giorgio Rapicavoli. In there you can also find other recipes made with milk, that may inspire you..
I also invite you to participate in the following challenge, using the #HerenciaLeche hashtag on Instagram, between October 5 and 11, 2015. Upload your photos daily, following the theme of the day as shown in the photo below, and you'll have the chance to win various prizes. For more information visitia DimeMedia.
A special way to celebrate with MilkPEP "Somos Fuertes" ("We are strong") on the Hispanic Heritage Month.