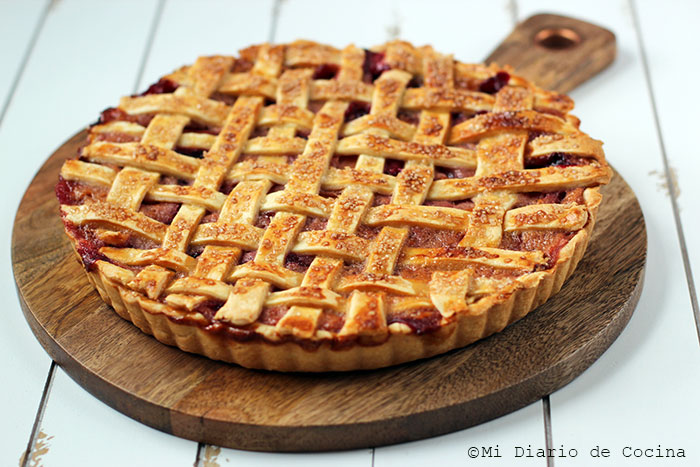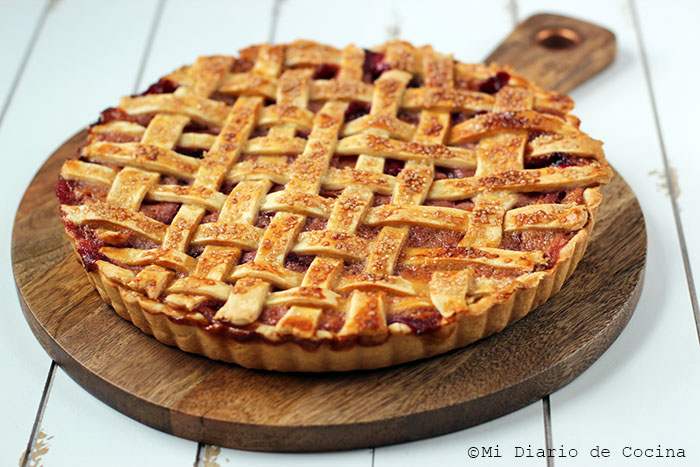 Although during my childhood I had heard about the "Kuchen" (German-style cakes) in general, especially those made with apples, that are sold in the central zone in Chile, it was not until I was able to visit the South of Chile where I came to know the essence of the Kuchen per se. They have a great variety of flavors and textures, and there are different adaptations made by the new generations, who are always trying to preserve their original essence.
Nowadays I can say that these cakes are one of my favorites, and that in the South of Chile is where the classic German heritage is concentrated, from where they come from.
This recipe of German-Style Plum and Peach Pie (kuchen) is a fabulous blend, it is perfect to use all those ripe fruits, ideally fresh, although you can certainly also use canned peaches if you wish.
I encourage you to also check out another great recipe variation I have in this blog: German-Style Peach Pie.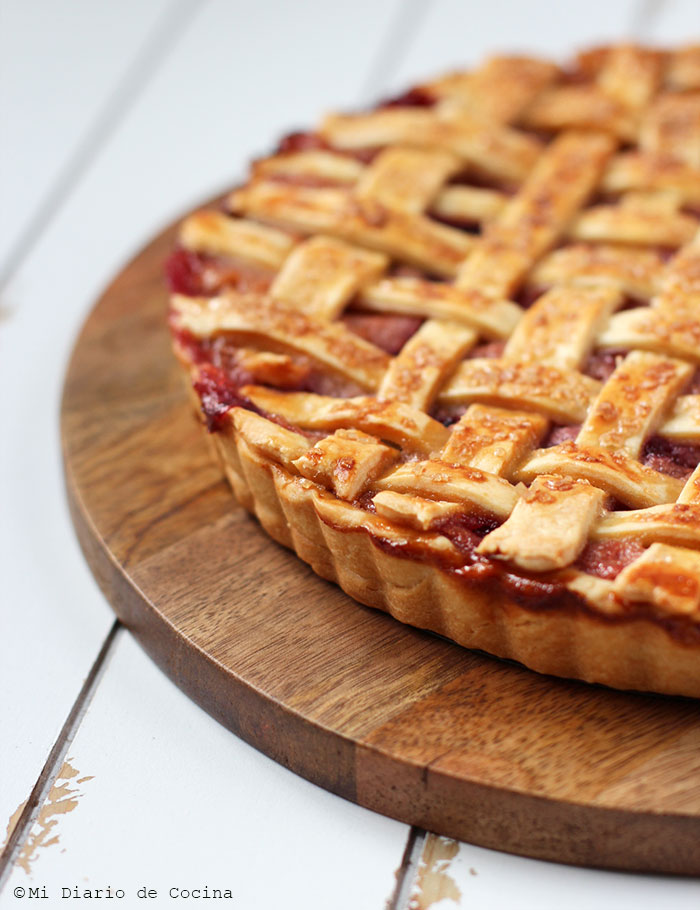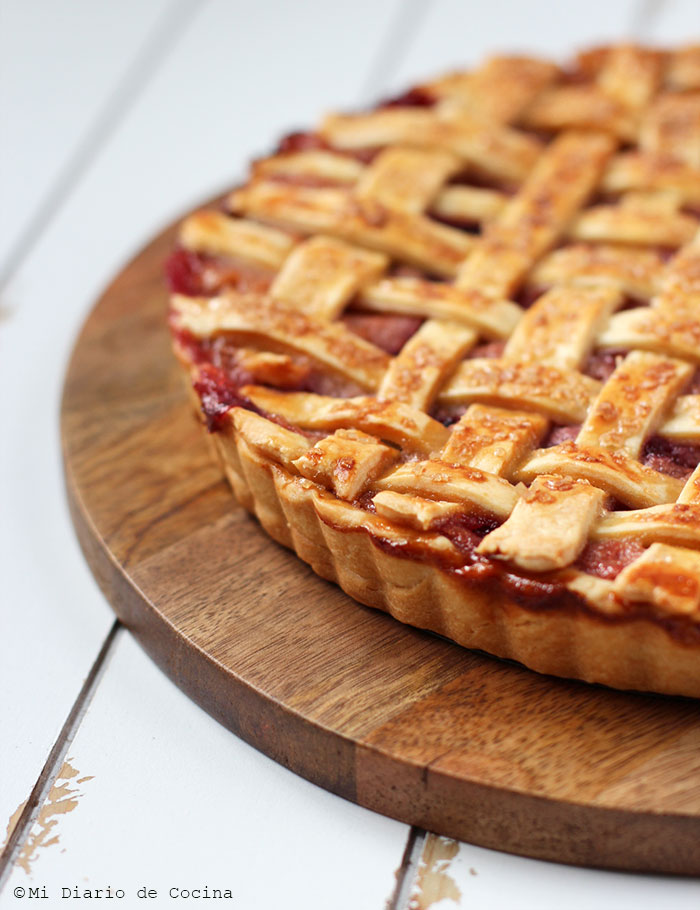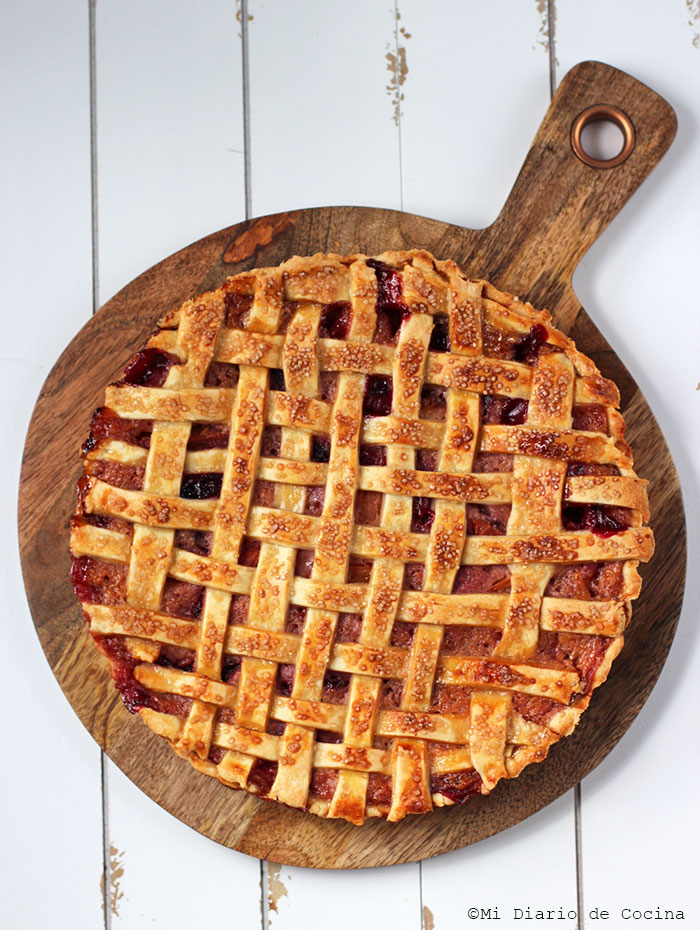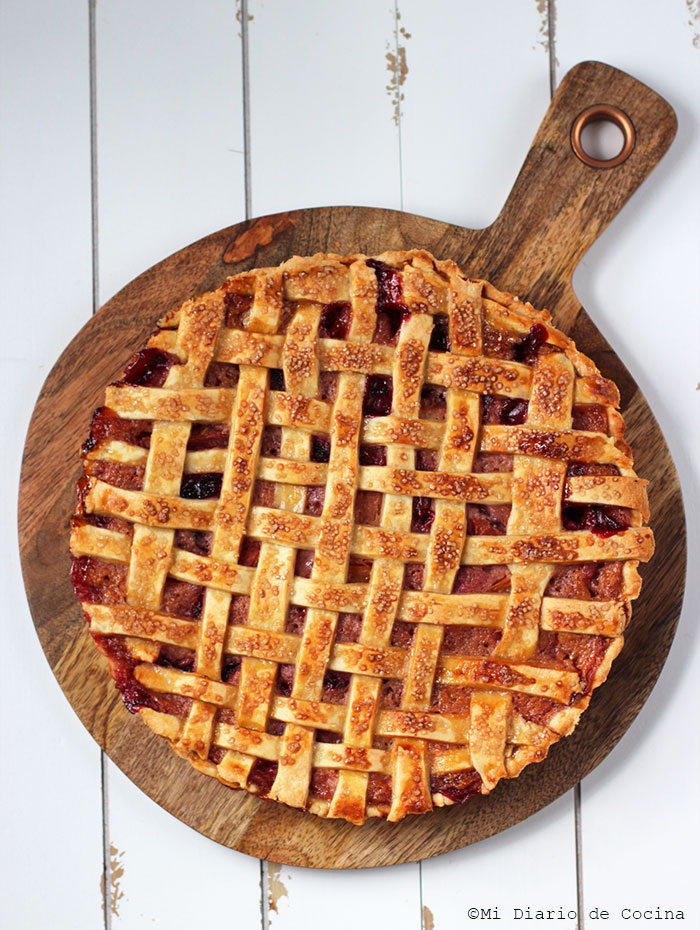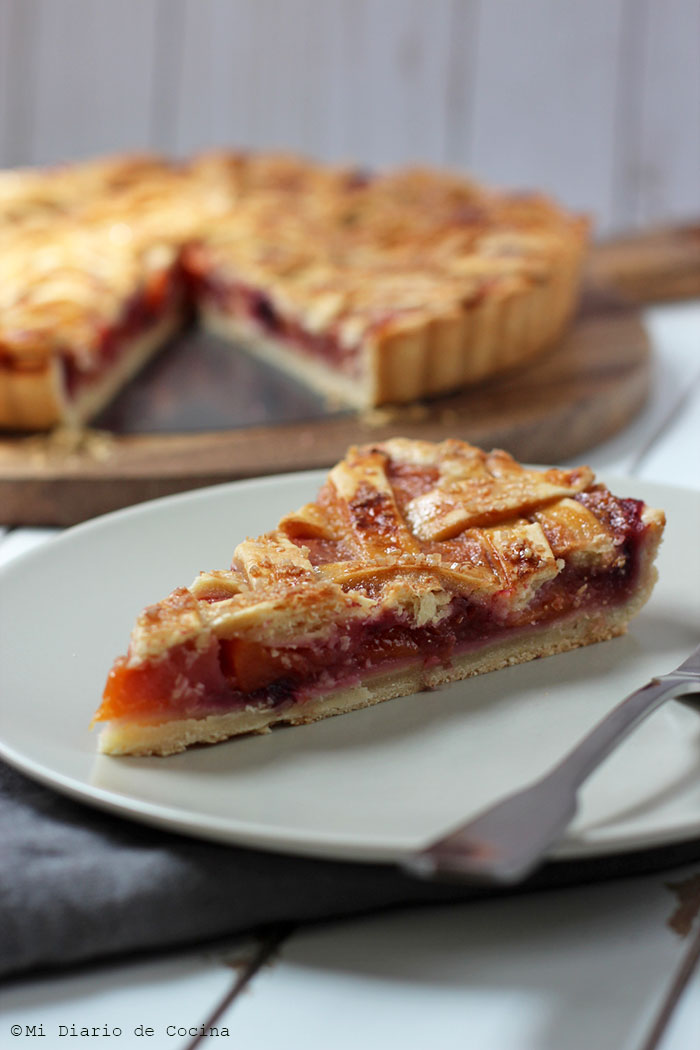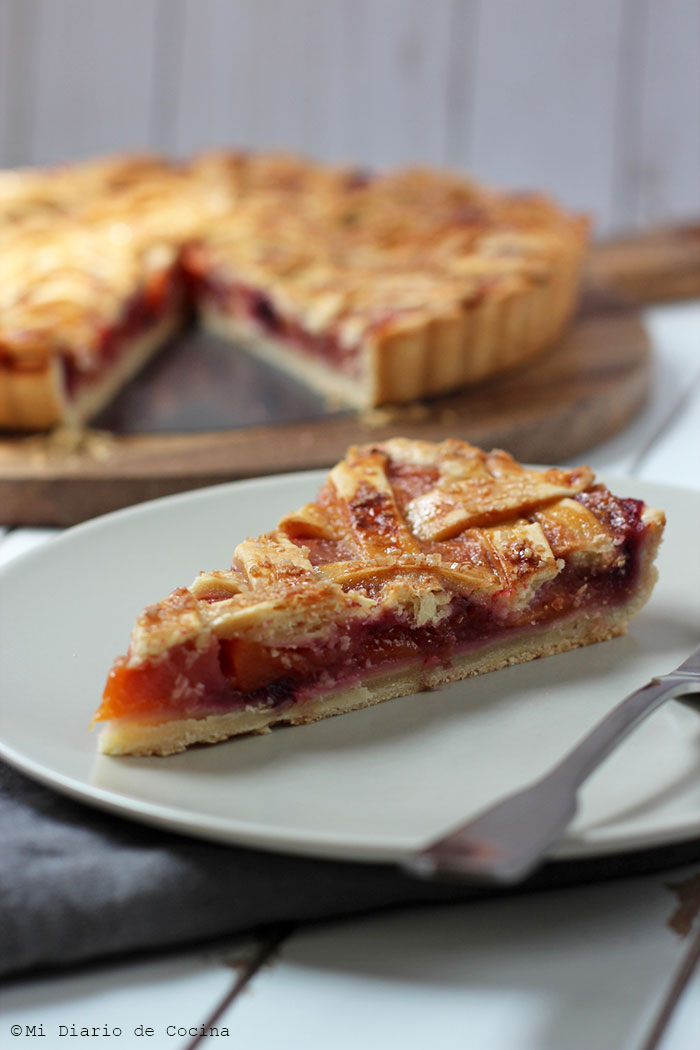 Print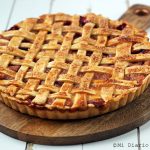 German-Style Plum and Peach Pie
---
Total Time:

1 hour 15 mins

Yield:

8

1

x
FOR THE DOUGH:
2 1/2 cups

of flour, without baking powder

1 tablespoon

powdered sugar

1/4 teaspoon

of salt

150

grs of cold butter, diced

1 tablespoon

of lemon juice

1

egg

5 tablespoons

of cold water
FOR THE FILLING:
2

peaches

3

plums

1/3 cup

of all-purpose flour

1 tablespoon

cornstarch

1 cup

of granulated sugar

4 tablespoons

of cold butter, diced

1 teaspoon

of vanilla extract

1

egg

1 tablespoon

of water

1

pinch of salt

1 teaspoon

of granulated sugar
---
Instructions
Preparation of the dough:
Mix the dry ingredients in a bowl: flour, powdered sugar, and salt. Add the butter and mix a little making it look crumby. Add the lemon juice, egg, and water. Mix until everything is united, it is not necessary to knead too much.
Wrap the dough in a plastic and bring to the refrigerator for 30 minutes.
Meanwhile prepare the filling, by cutting the peaches and plums into slices and removing their seeds. In a small bowl mix the flour, cornstarch, and sugar, add the butter and vanilla extract. Unite with the fingers to make a crumby mixture and add the peaches and plums. Let it rest for a while.
Remove the dough from the refrigerator after 30 minutes, and divide the dough into 3 equal parts.
Join two of those parts, and extend the dough with the help of a rolling pin, then place it in a non-stick or buttered mold. Leave some edges on the sides, and try to even everything out.
Add the filling.
Then, with the third part of the dough, stretch it with a rolling pin, ideally with plastic wrap on top of the dough so that it doesn't stick to the rolling pin. Then cut the dough in strips. Place the strips interspersed over the pie very carefully.
In a small bowl, beat 1 egg with 1 tablespoon of water, and a pinch of salt. Brush the pie with this mixture and then sprinkle with sugar.
Take to the oven at 400°F (200°C) for 10 minutes. Then lower the temperature to 350°F (180°C) and bake for 45 minutes.
Serve when completely cold.
Prep Time:

20 mins

Cook Time:

55 mins