"This post is sponsored by San Bernardo Ice Cream, but all thoughts and opinions are my own."
 The weather is starting to get cooler here in Atlanta, but it's always ice cream season! I was lucky enough to receive San Bernardo ice cream at my doorstep. It came packed in dry ice and was cold, natural, and creamy. I never expected such a pleasant surprise… it has been a long time since I last tasted such delicious and intense flavors when it comes to ice cream.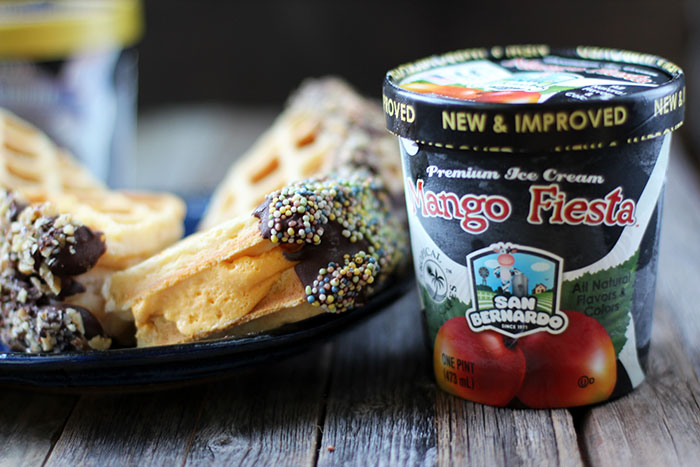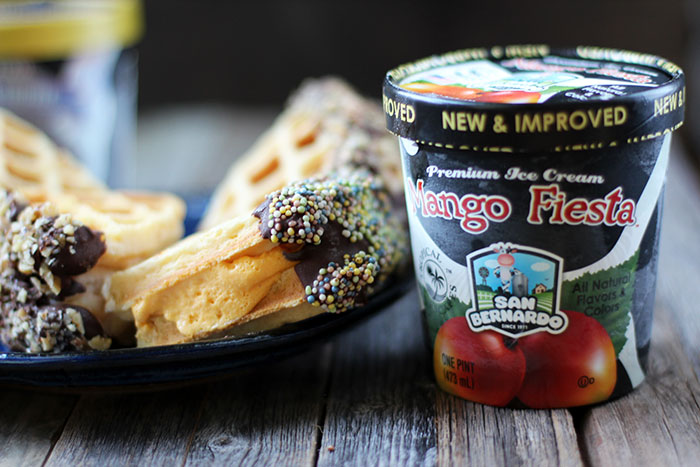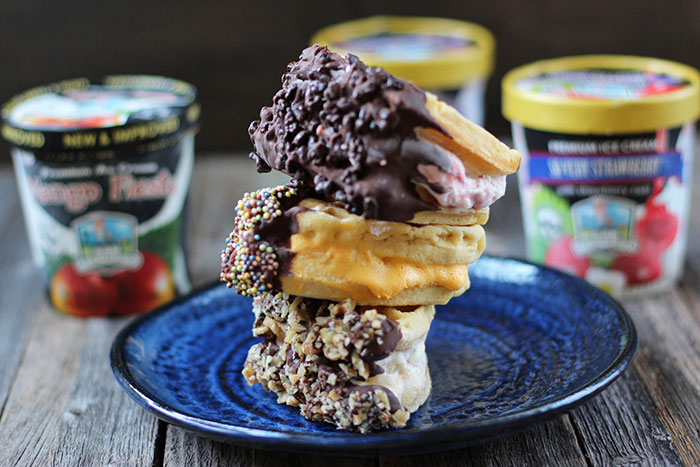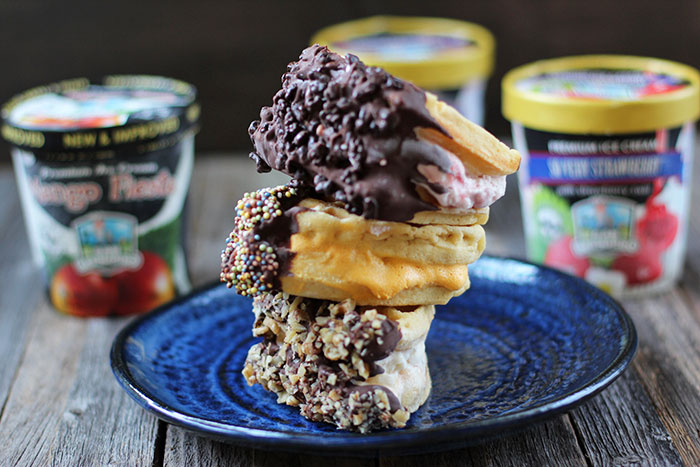 I would've loved to have tried these delicious San Bernardo ice creams in my home long before now, which just by themselves are a pleasure to taste, since they are made with high quality ingredients. They contain 20% Less Sugar and Fat, are rBST Free, and are made with only All-Natural ingredients, which make indulging in these creams guilt free compared to other ice cream brands.
On this occasion I was able to taste the delicious Mango Fiesta flavor, from the San Bernardo Tropical Escapes ® line, a taste that will undoubtedly transport your mind to a destination with a beach, or at least that's what happened to me! This is much needed once it starts getting cold outside. It is very creamy made with pure mango puree allowing you to truly experience the real taste of the mango fruit.
The other delicious flavor I tasted was So Very Strawberry, from the American Escapes ® line from San Bernardo, which contains real strawberry chunks, with a velvety strawberry swirl.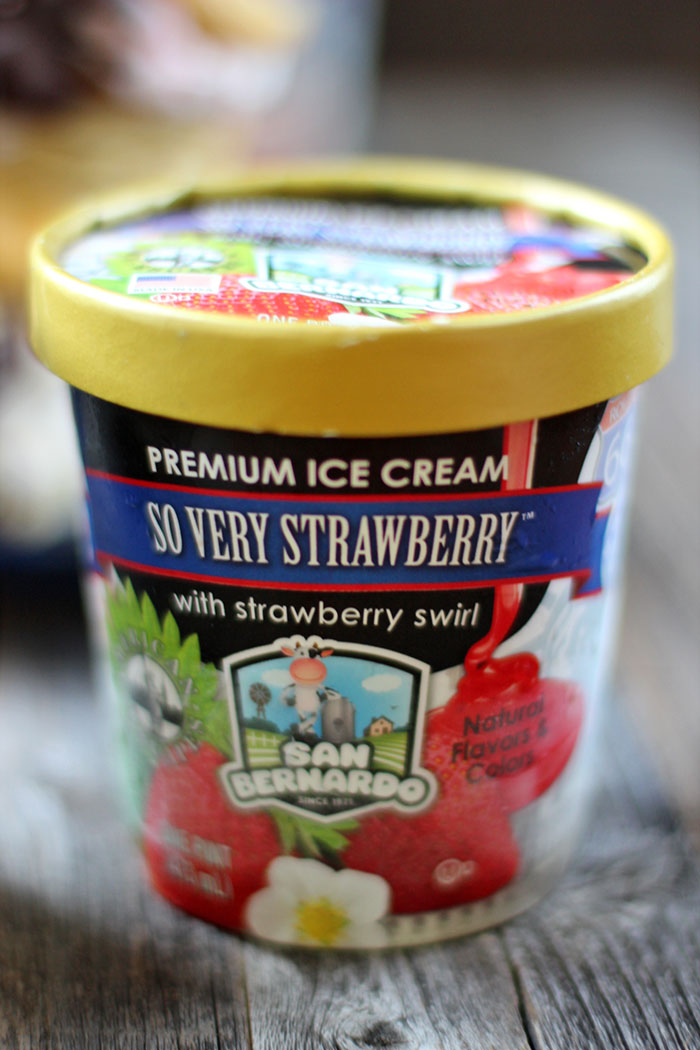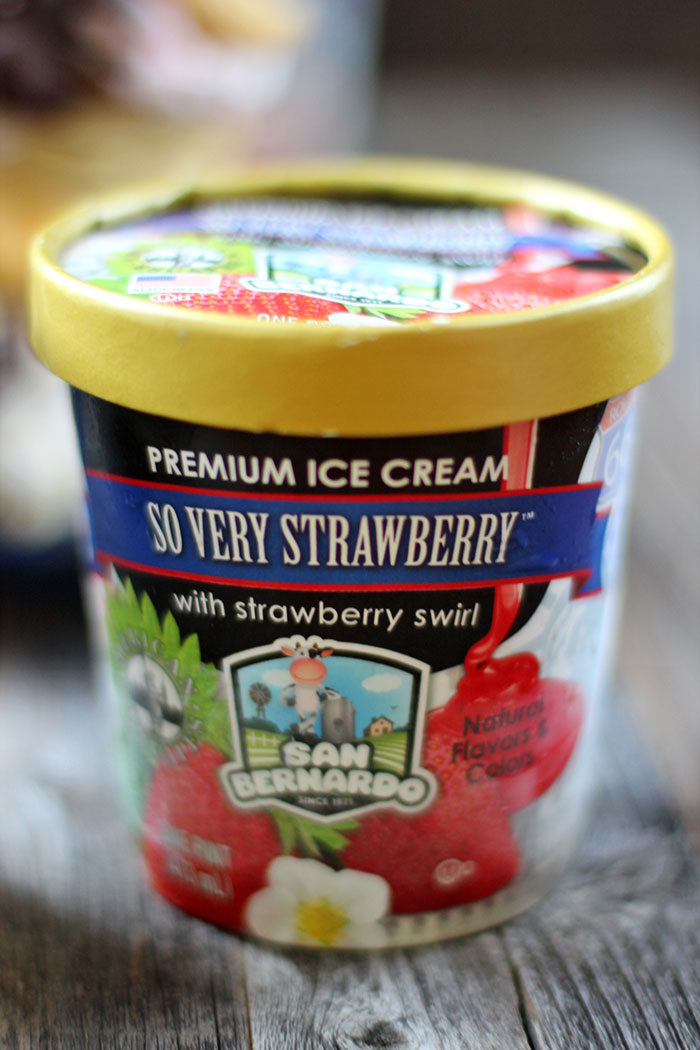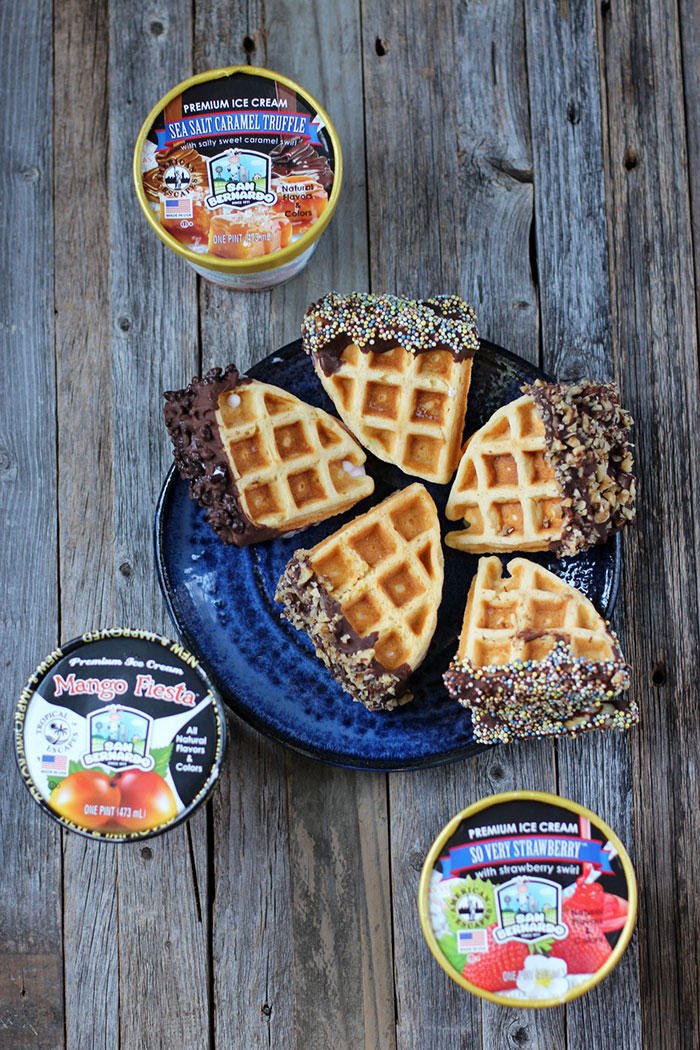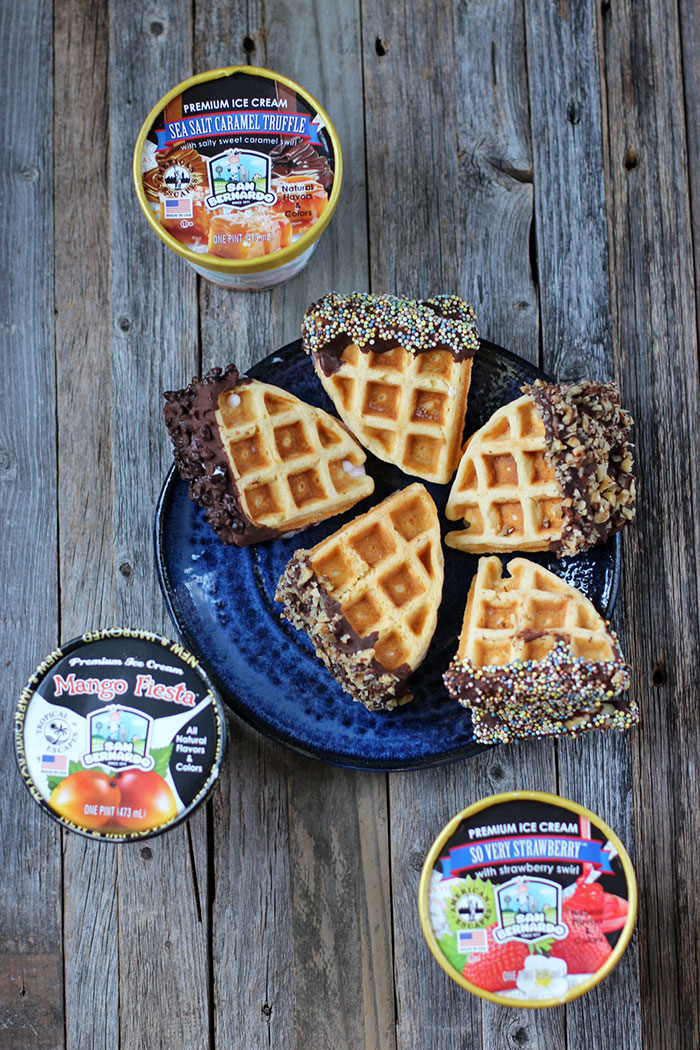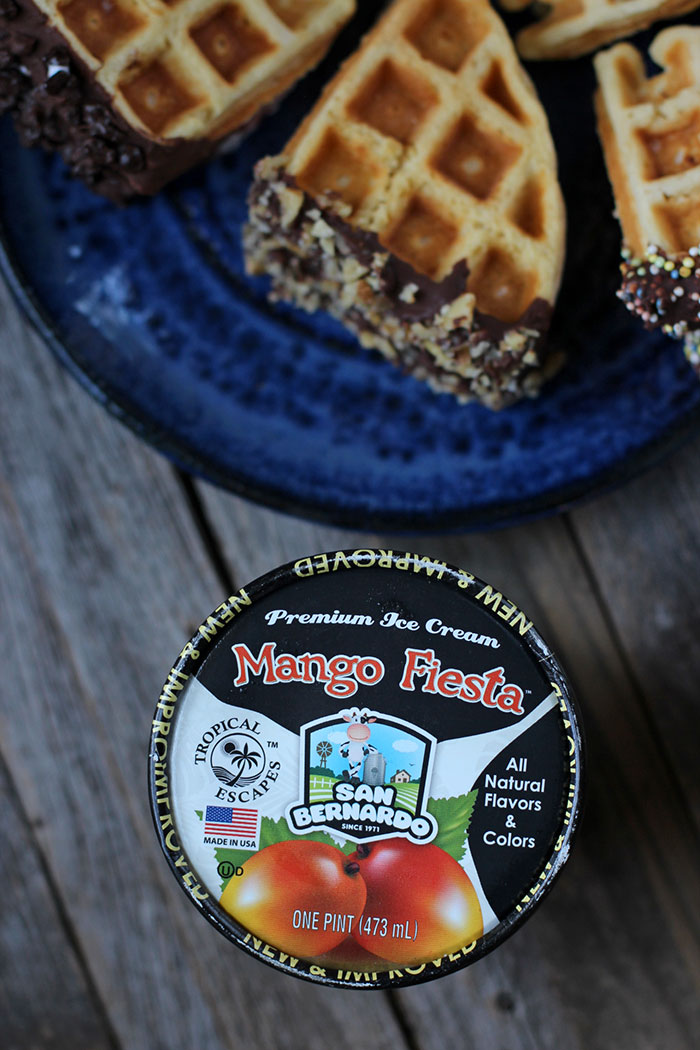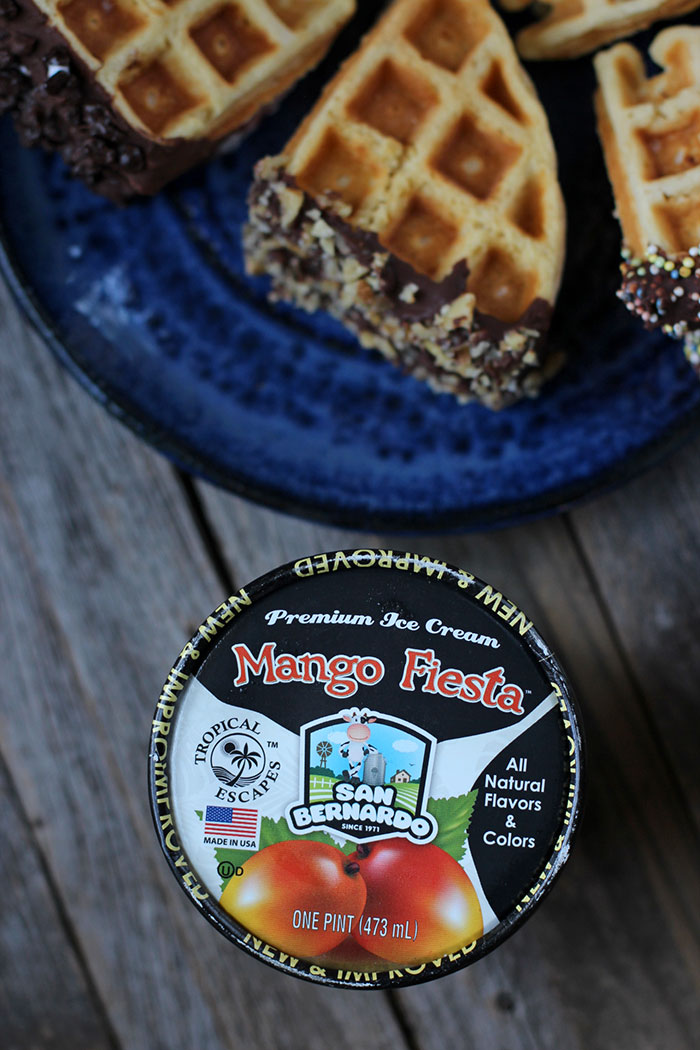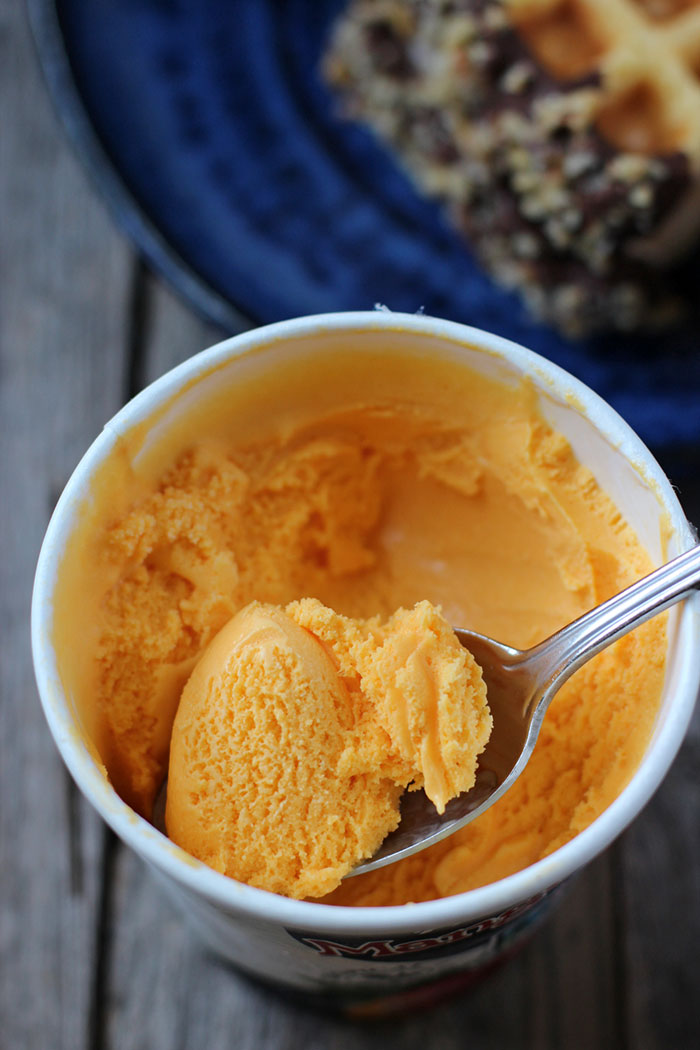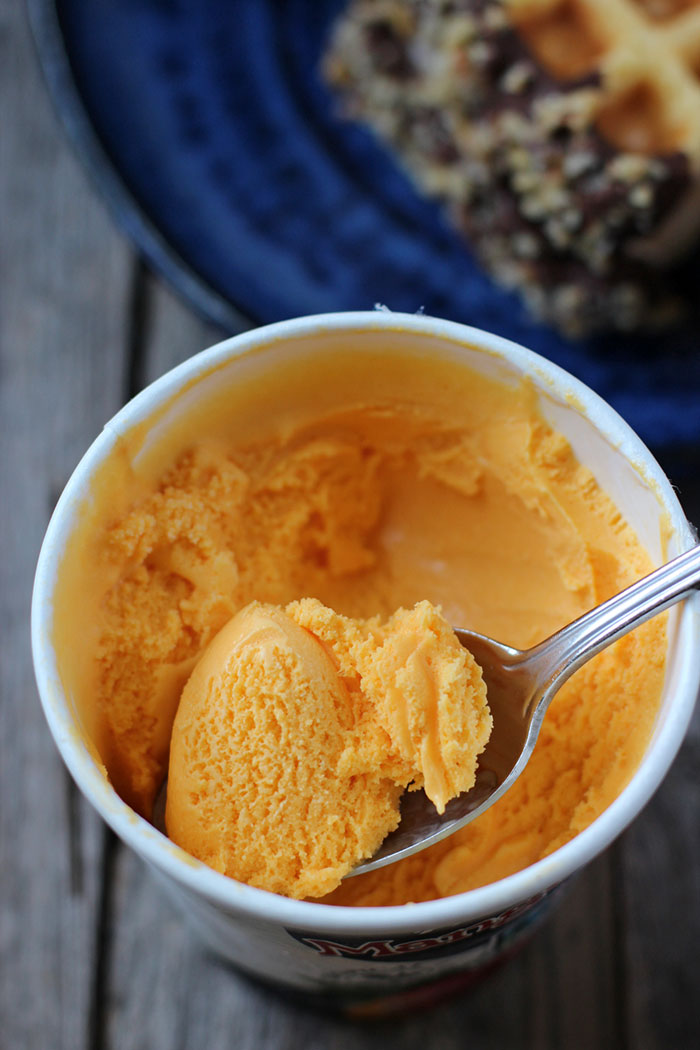 Each San Bernardo Escapes Collection (Tropical, American, Italian, Asian) includes many other flavors. For example, in American Escapes ® you can find: Sea Salt Caramel Truffle, Quadruple Chocolate, Double Fudge Mint Chocolate, and Tahitian Vanilla.
You can also find the Italian Escapes ® ice cream collection from San Bernardo, where you can taste flavors that will be reminiscent of the classic Italian desserts, exceptionally delicious flavors, which also have no artificial flavors or colors and are not high in fructose corn syrup.
Purchase your favorite flavors online from the Escape Collections using my special discount code, "SpoonThis21" to get 6 FREE giant brownies and cookies (3 of each) with any pint purchase! Freebies and ice cream? (For a Limited Time Only) Yum.
Although I mentioned that these fabulous ice creams can be enjoyed by themselves, you can also create recipes to give them a special flare, and at the same time a different alternative to taste them. This time I wanted to use 3 flavors: So Very Strawberry, Sea Salt Caramel Truffle, and Mango Fiesta.
I made a Waffle Ice Cream Sandwich with these flavors, a delicious dessert that will not leave you indifferent. Besides, you can make the size of the waffle sandwiches to your liking.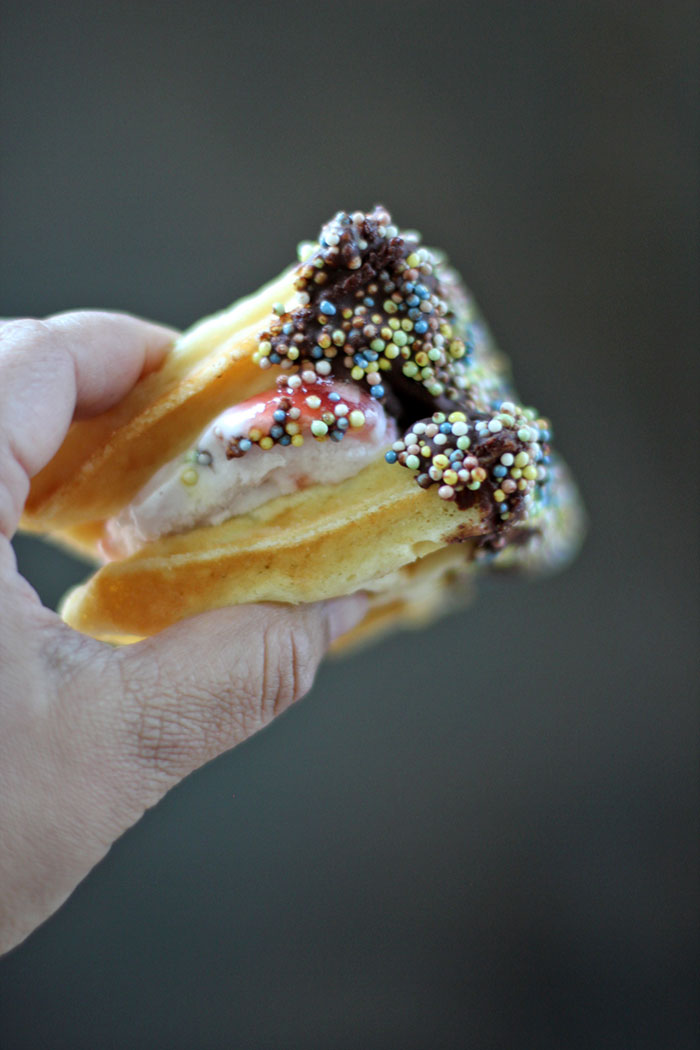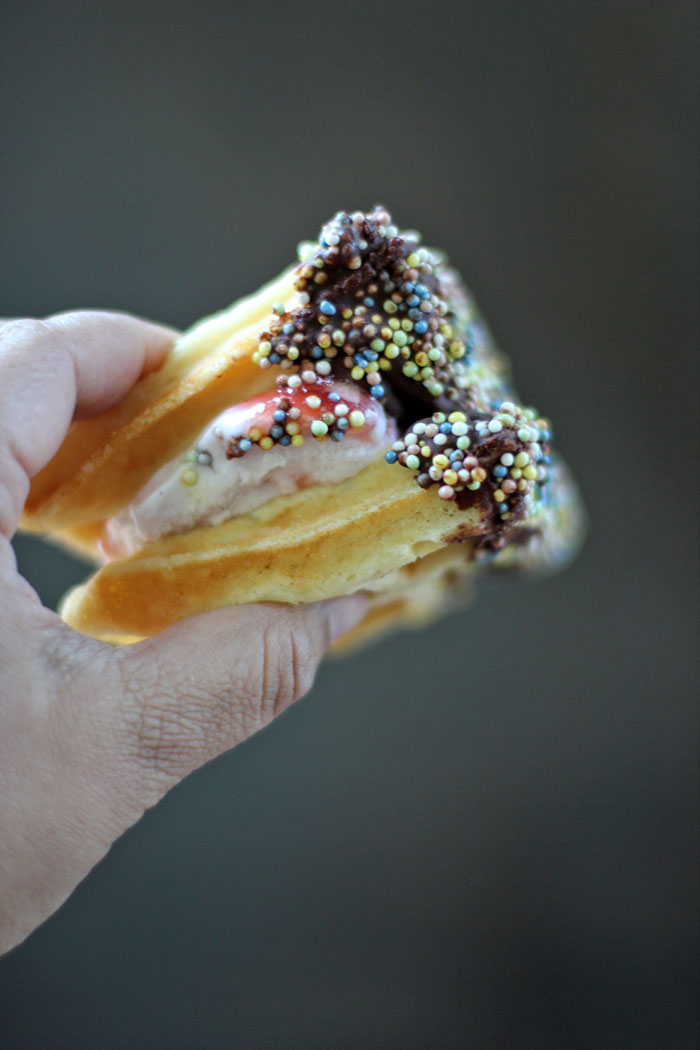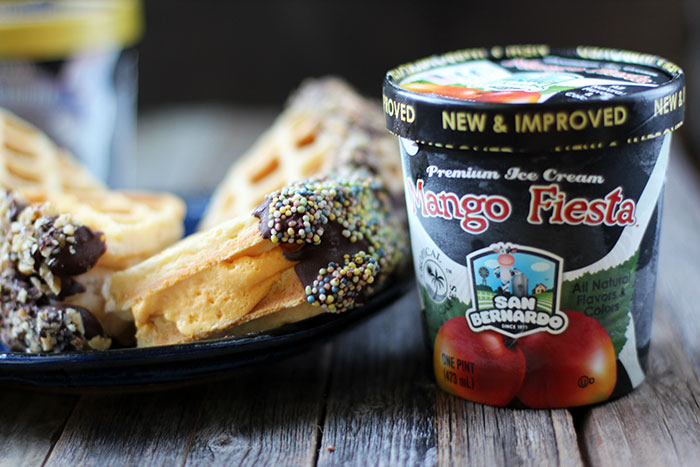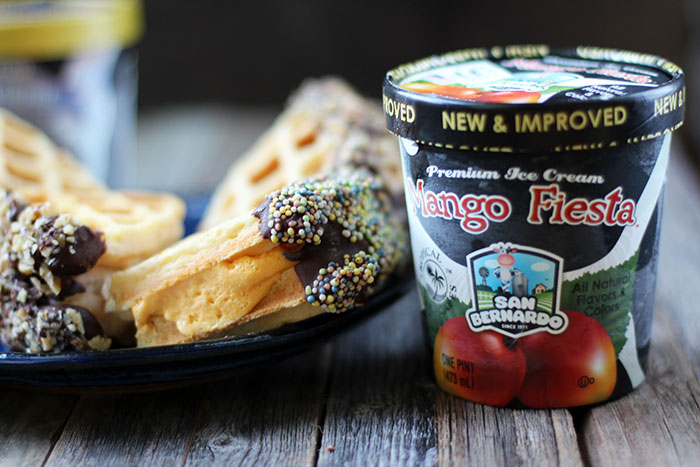 Print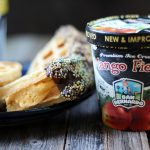 Waffle Ice Cream Sandwich
---
INGREDIENTS FOR THE WAFFLES
• 2 cups of all-purpose flour
• 1 tablespoon baking powder
• 1 tablespoon of granulated sugar
• ¼ teaspoon of salt
• 1¾ cups of milk
• 2 eggs
• ¼ lb (116 grs) of melted butter
• 1 teaspoon vanilla extract
INGREDIENTS FOR THE SANDWICHES
• San Bernardo Mango Fiesta ice cream
• San Bernardo So Very Strawberry ice cream
• 4 waffles
• Colored sprinkles
• Chopped walnuts
• Cacao nibs
• ¾ cup of chocolate chips
• 1 teaspoon of coconut oil
---
Instructions
Don't forget to use my special discount code, "SpoonThis21" online to get 6 FREE giant brownies and cookies (3 of each) with any pint purchase! (For a Limited Time Only)
WAFFLES PREPARATION
In a bowl, mix the dry ingredients: flour, baking powder, sugar, and salt.
In another bowl, beat the eggs together with the milk, vanilla extract, and melted butter.
Add this mixture to the dry ingredients. Blend everything well together.
Heat the waffle maker, put a little oil in spray. Make the waffles for about 4 to 7 minutes, or until they are golden brown.
Divide each waffle into 4.
SANDWICHES PREPARATION
Place a portion of San Bernardo ice cream on a waffle and complete it by closing with another waffle on top.
Bring to the freezer for a few minutes.
Melt the chocolate chips with the coconut oil for 1 minute in the microwave oven.
Slide a side of the sandwich through the melted chocolate, and then though the colored sprinkles or walnuts or cacao nibs.
Bring it to the freezer for 3 minutes and serve.