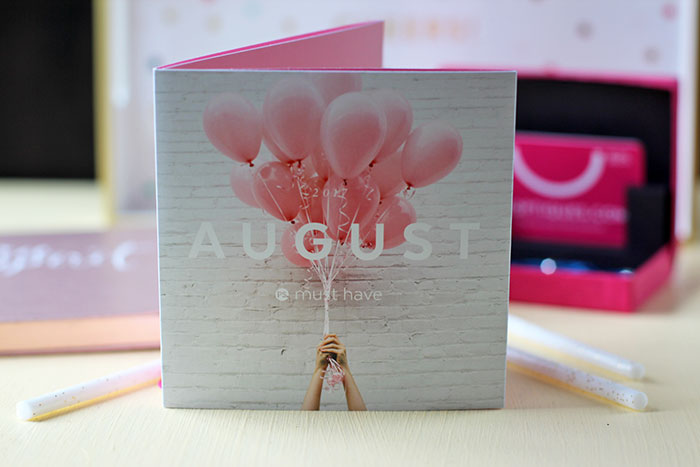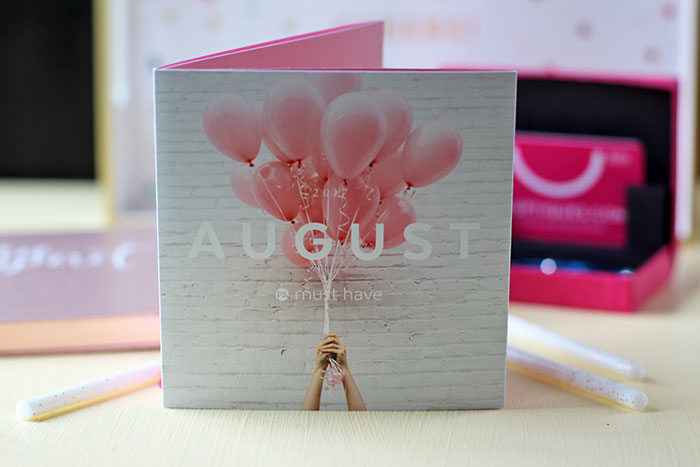 I have once again received the Must Have Box from POPSUGAR, now corresponding to the month of August. And this month is even more special, because it is their 5th anniversary celebration! That is why they have been very careful in selecting each item for this box.
If you ask me if it's worth it, my answer is certainly a big YES, because these monthly boxes are especially curated for women, in which they send different products ranging from beauty, fashion, food, fitness, and home. And the value of the subscription is much lower than the actual value of all the products that come in the box each month.
Here you can discover what people are currently utilizing, products that maybe people like me would not discover so easily. It's nice once in a while to get out of the routine and pamper yourself a bit, which is why I make this space on my blog from time to time.
I encourage you to subscribe, and see what's coming in the box of the month of August 2017 from POPSUGAR: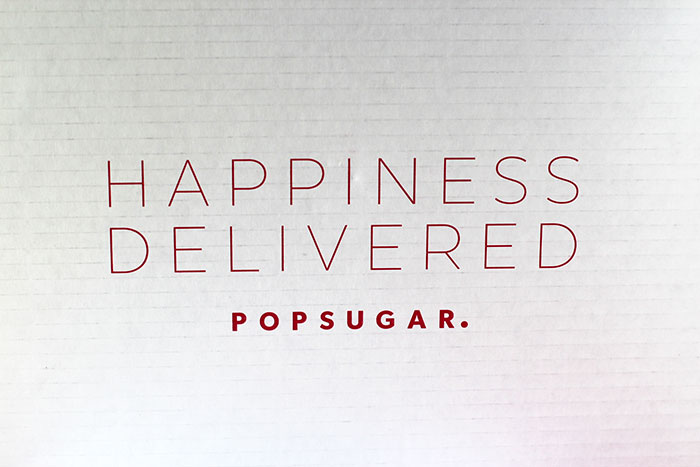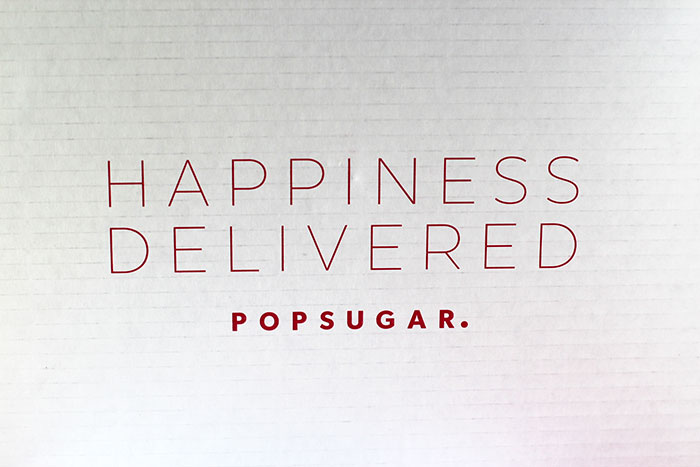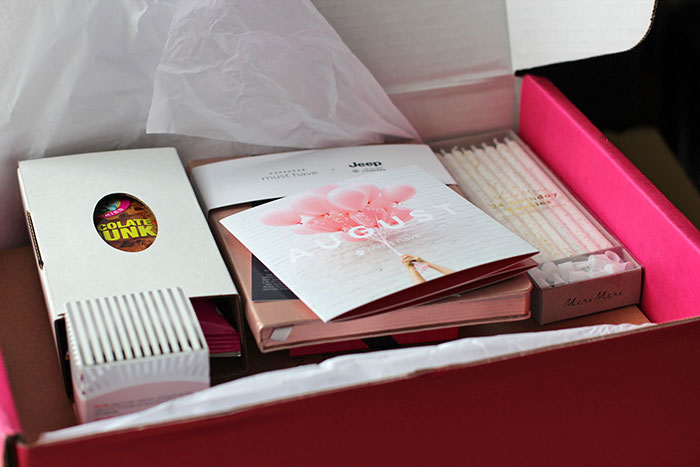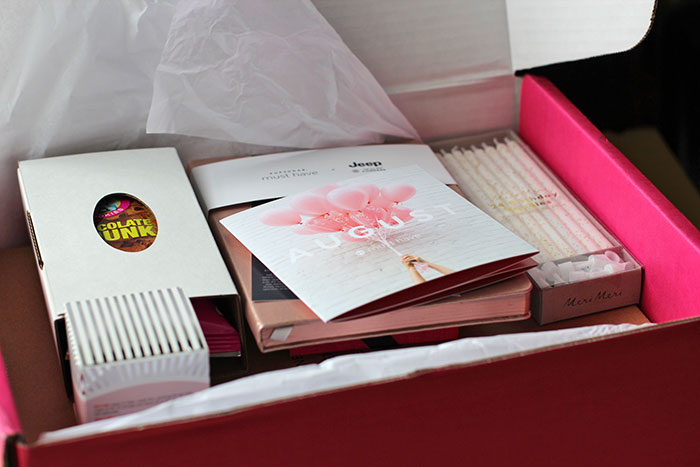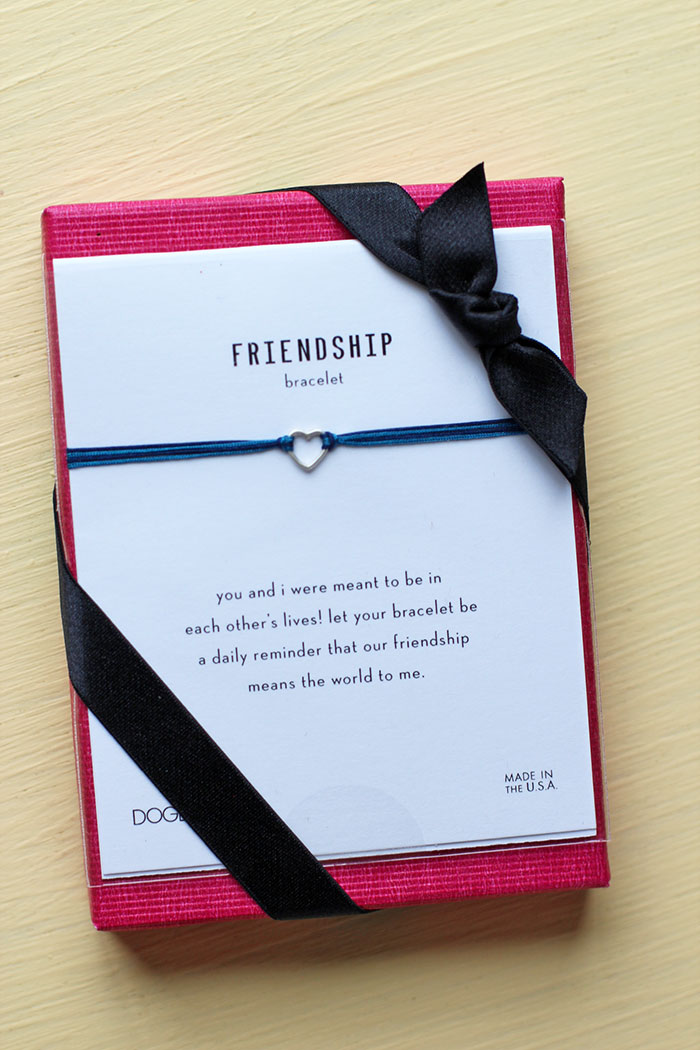 DOGEARED Friendship Bracelet – Value $34 , this is a delicate bracelet that adjusts to your size.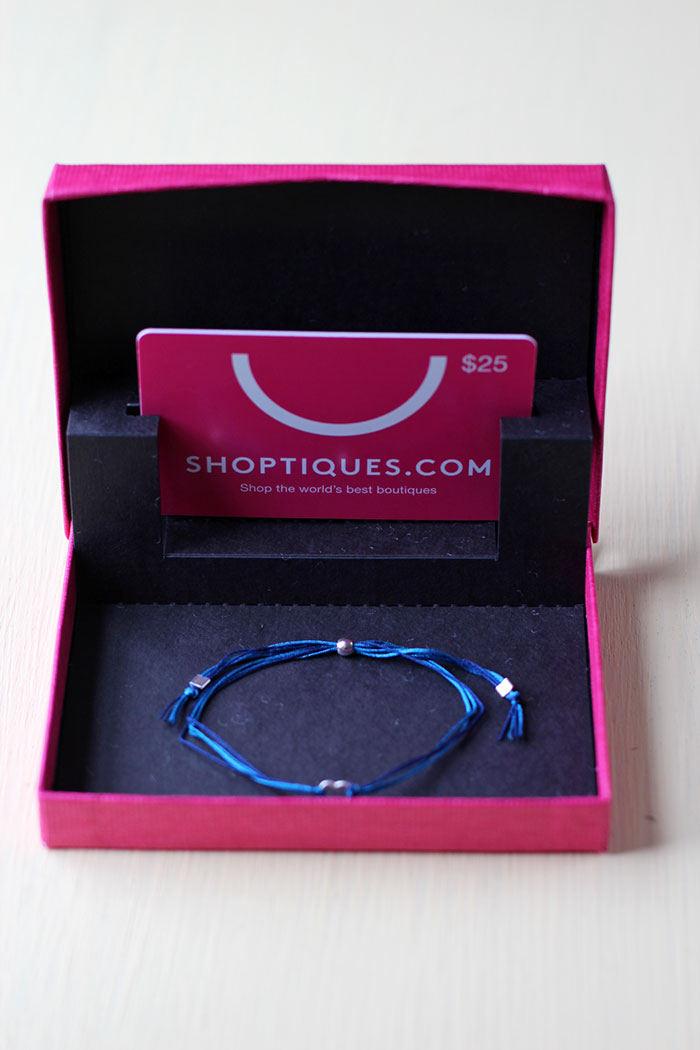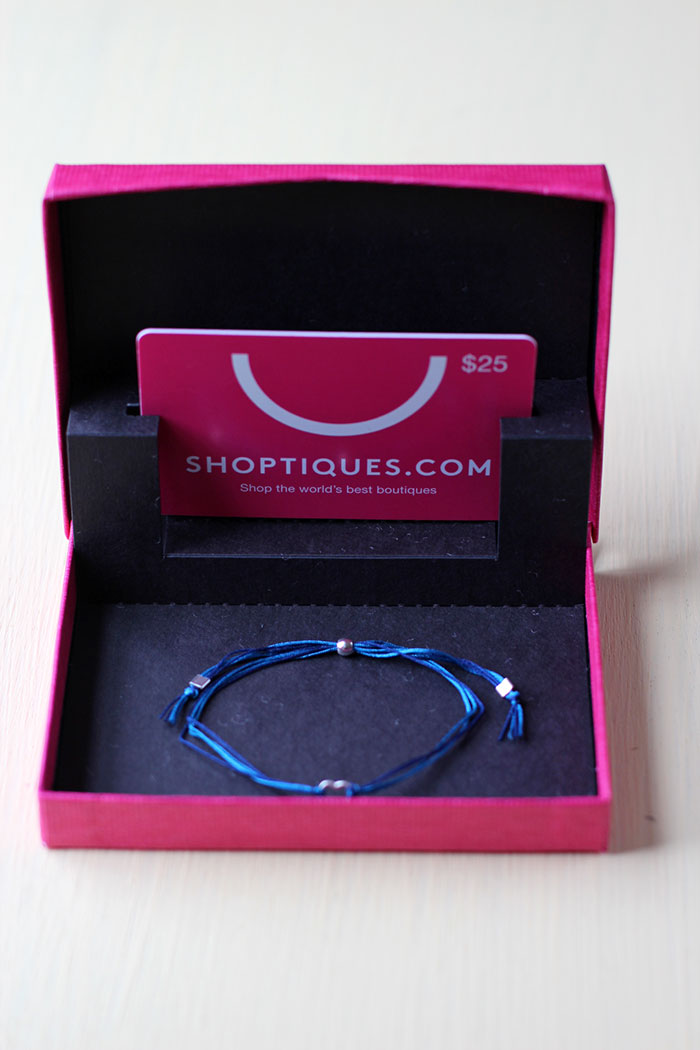 Shoptiques Gift Card – Value $25
This gift card got me very excited, as it's a super special "extra" that POPSUGAR has included.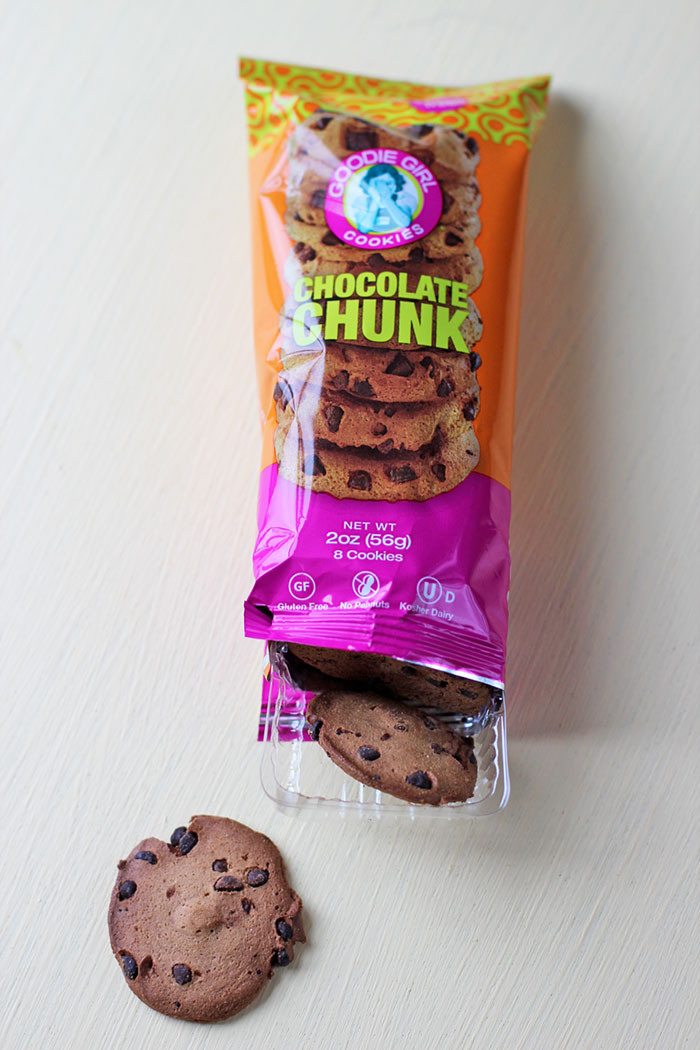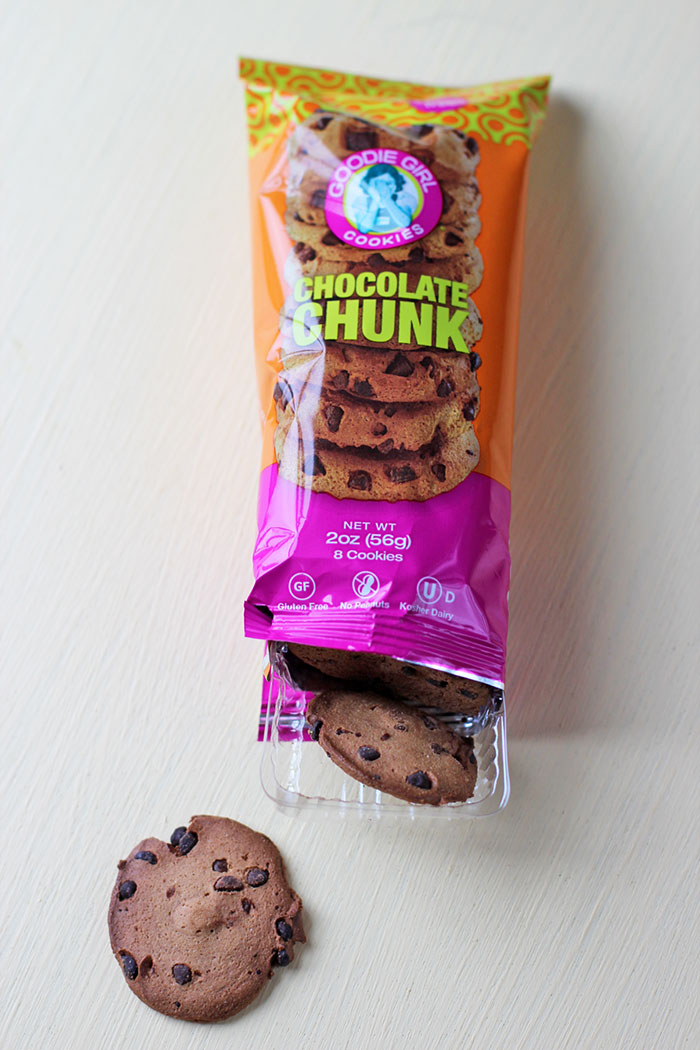 Goodie Girl Cookies in Chocolate Chunk – Value $2.95 , these yummy cookies are gluten free, and are great as a little snack, or to go with a tea or coffee.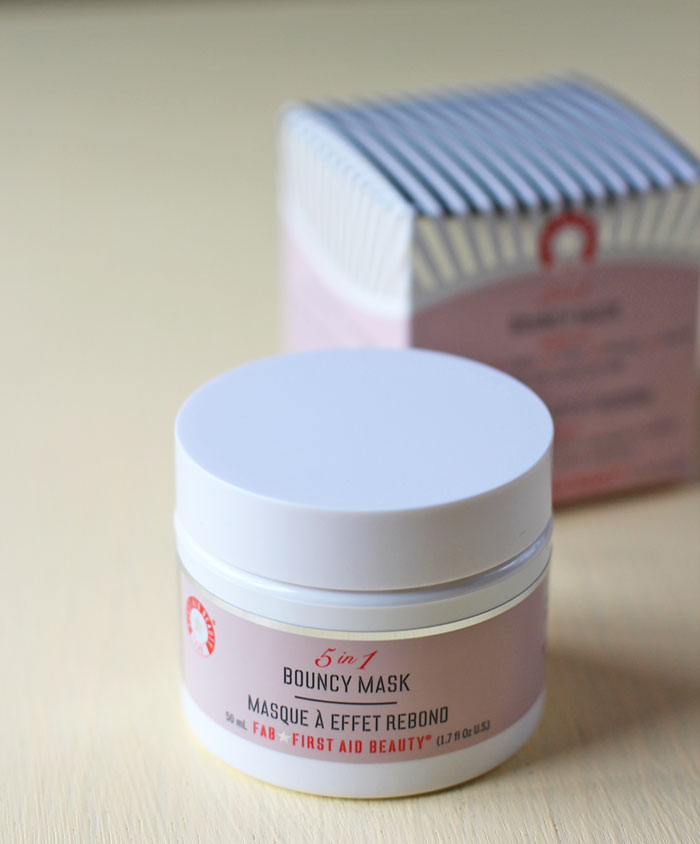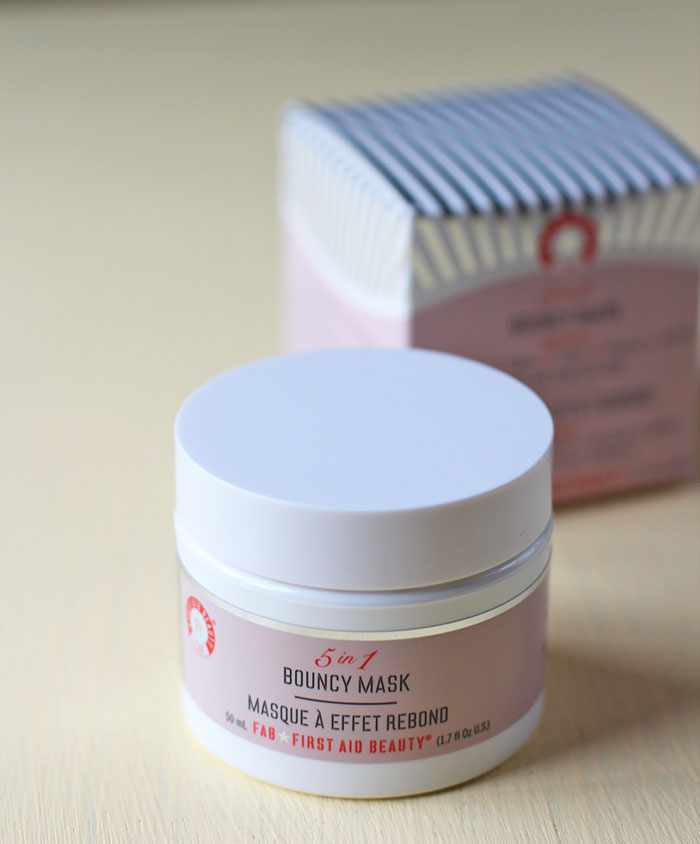 First Aid Beauty 5 in 1 Bouncy Mask – Value $38 , this mask came at a great moment, as I precisely happened to be looking for some treatments to improve the look of my skin.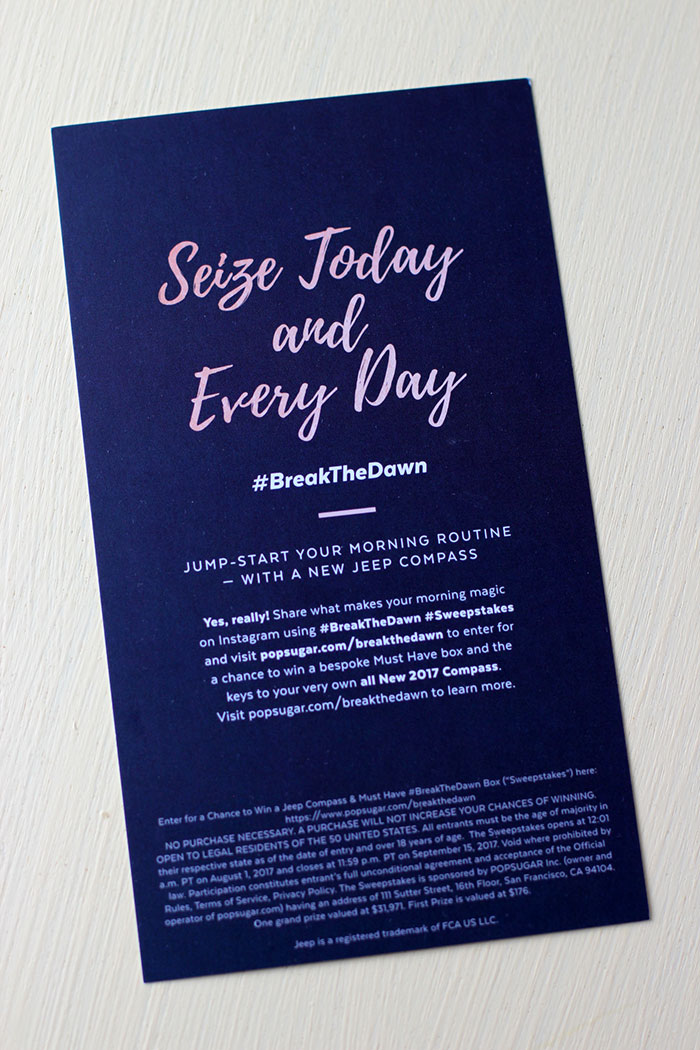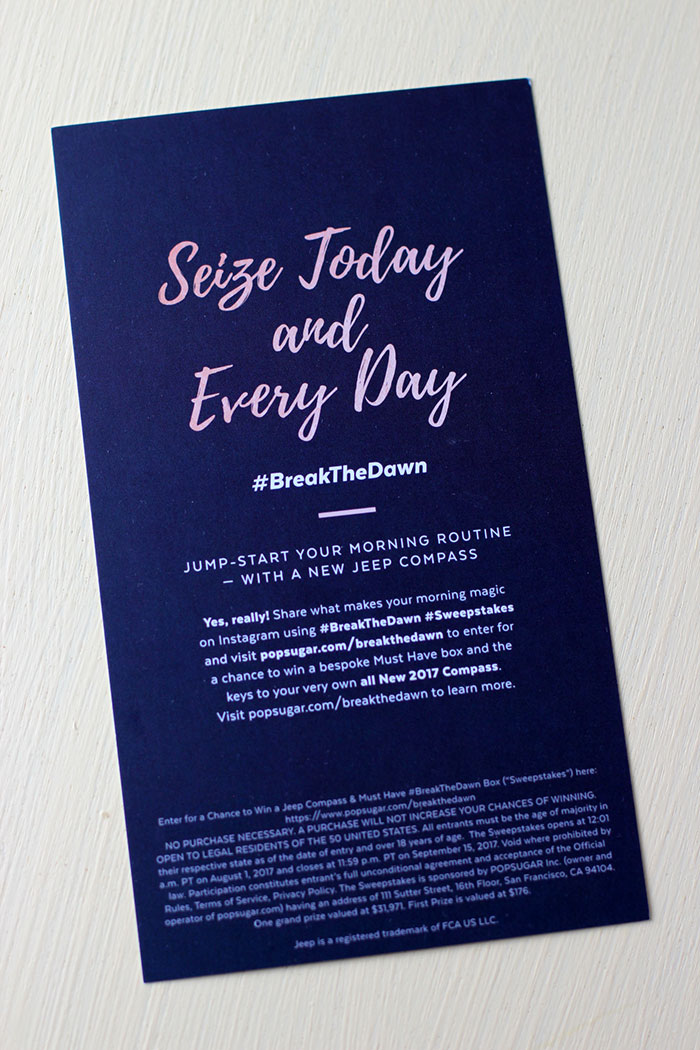 You can enter the JEEP giveaway to win one of 1500 POPSUGAR Must Have boxes or the grand prize of a new JEEP Compass.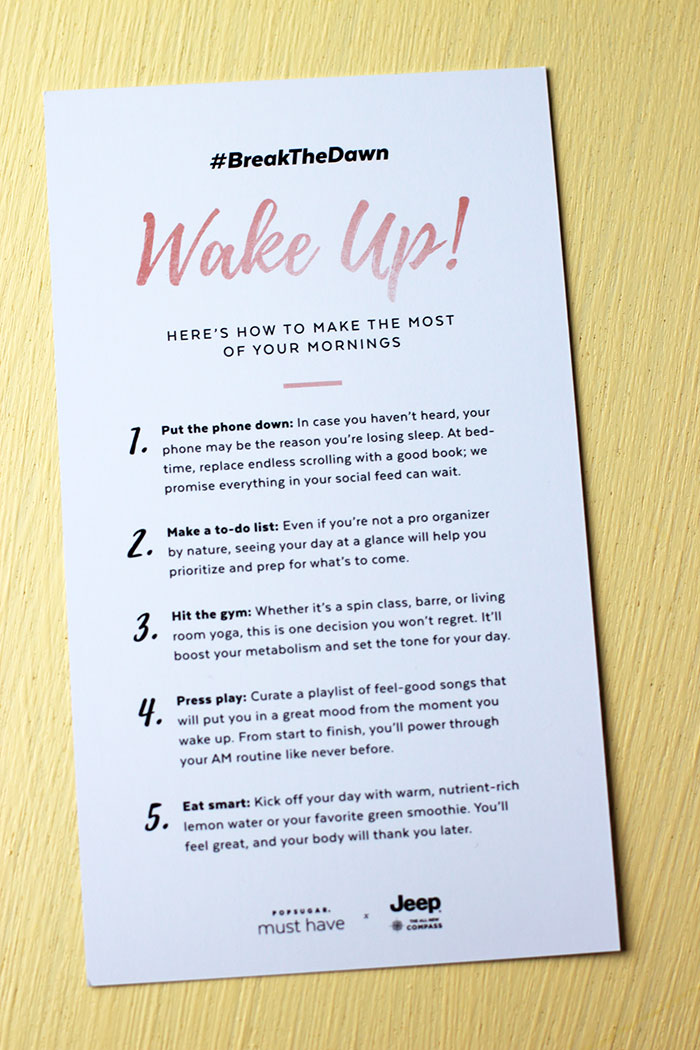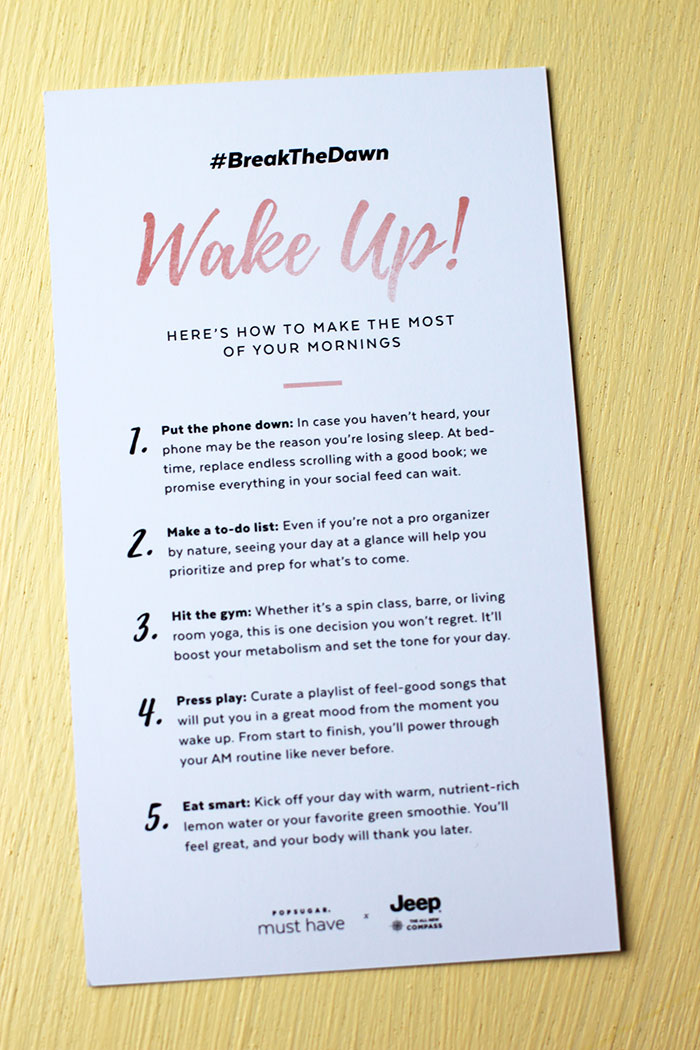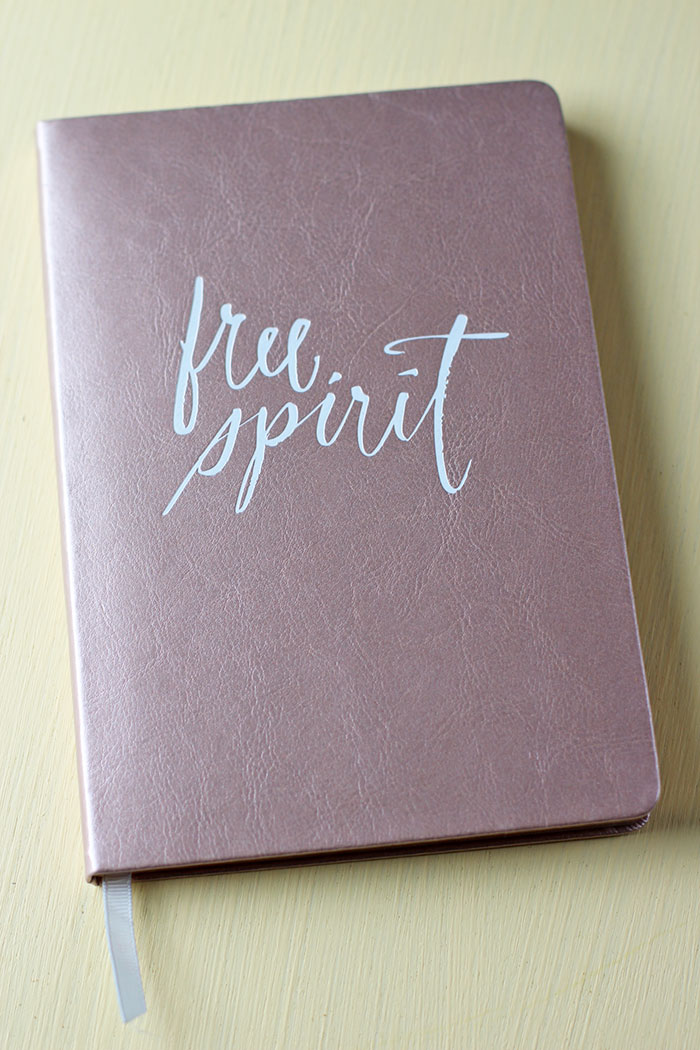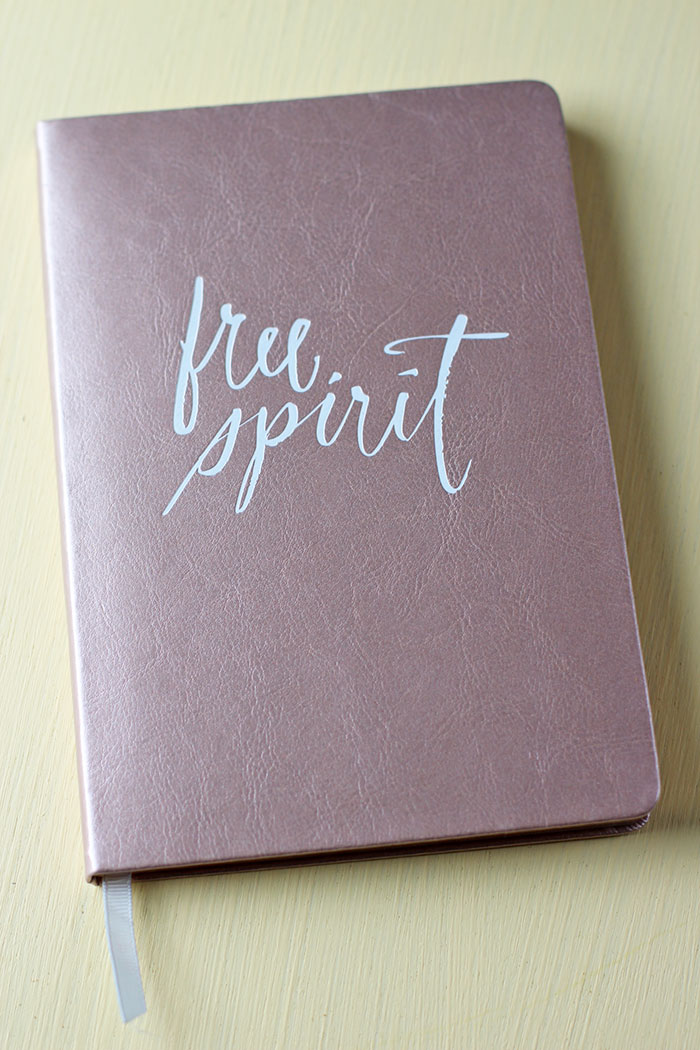 Fringe Studio Free Spirit Journal – Value $16 , I love these journals for writing notes; some may write about dreams and memoirs, while I'll write about cooking.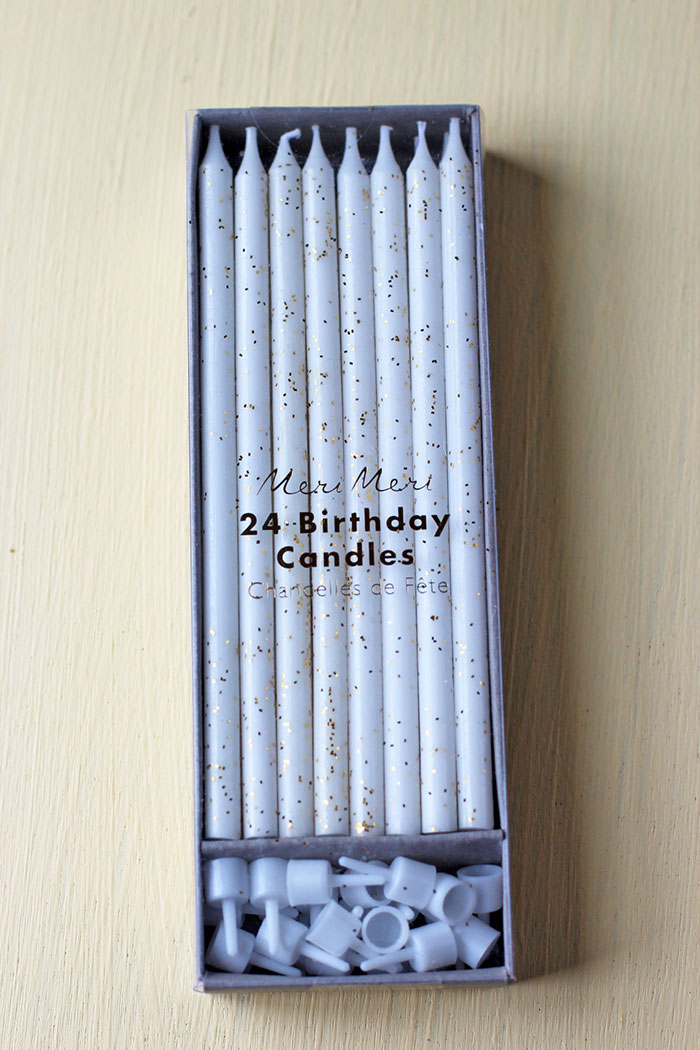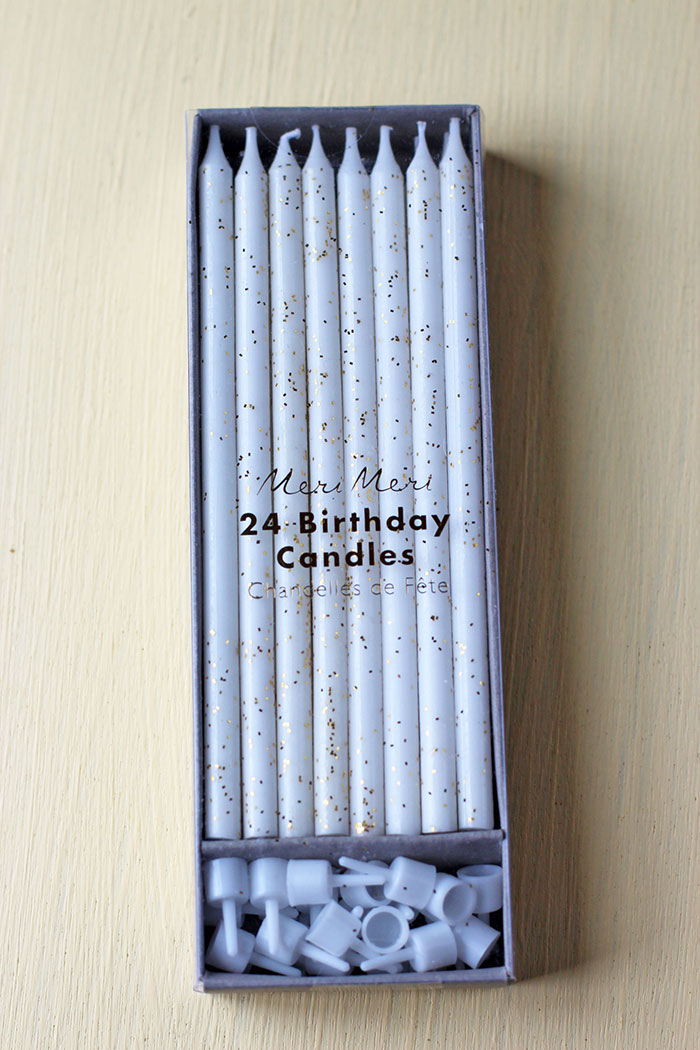 Meri Meri Gold Glitter Candles – Value $7.50. Elegant candles to celebrate.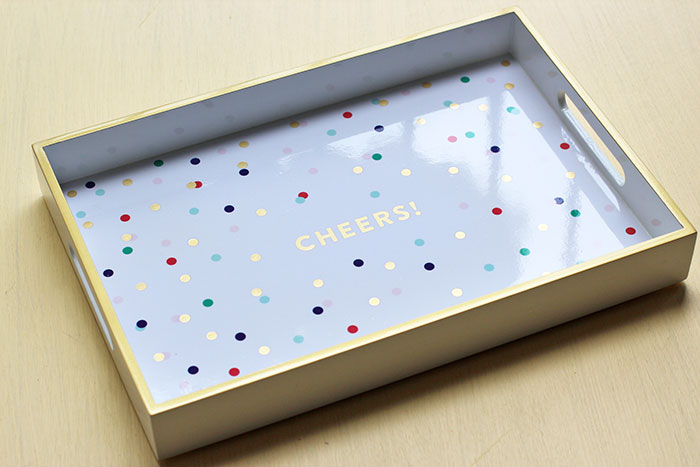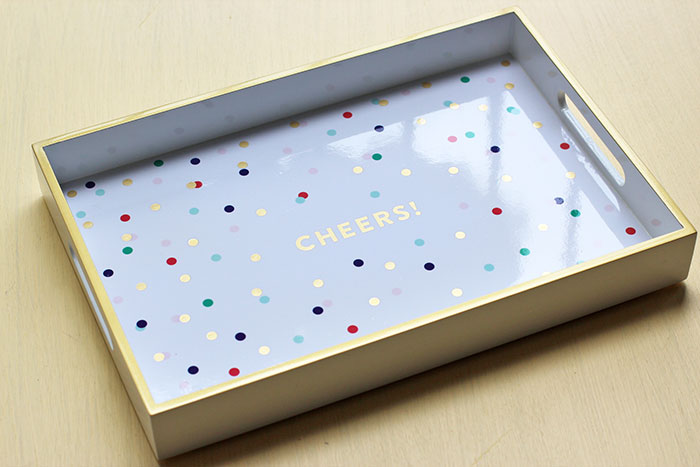 Cheers Lacquered Tray by Fringe Studio – Value $28. I fell in love with this tray, I now have many new ideas for my cooking photography using it.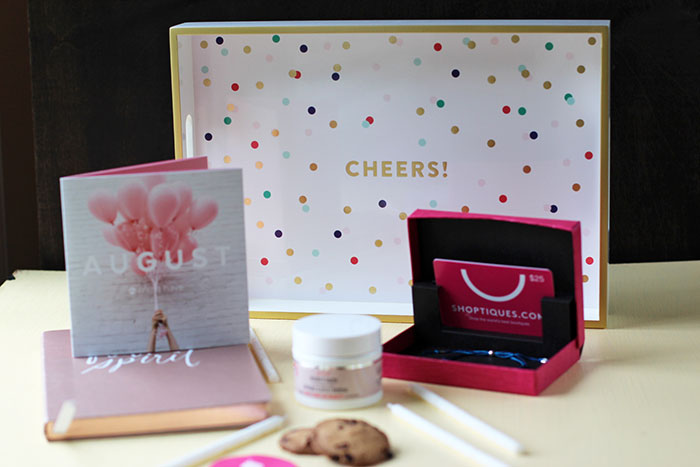 For those living in the United States, this is a great option, which (as I explained above) for a much smaller amount of money you will receive each month a surprise box with different items. There are many subscription options for you to choose. This month you can use the code PARTY (expires August 31, 2017) for $10 off your first month.
POPSUGAR also has several giveaways for all current Must Have subscribers, who are eligible for a chance to win! If you haven't already subscribed, you can simply sign up before the end of August 2017 for a chance to automatically win a great surprise each week from the following brands:
Week 1: Limited # of lucky subscribers will win something from Pehr Designs
Week 2: Limited # of lucky subscribers will win something from First Aid Beauty
Week 3: Limited # of lucky subscribers will win something from Kendra Scott
Week 4: Limited # of lucky subscribers subscribers will win something from Tarte cosmetics
Week 5 (8/31): 5 Grand Prize! Limited # of subscribers will win something from Cambridge Satchel Co + 1 year Must Have
I invite you to take a look at POPSUGAR's website, where you can subscribe and find all the necessary information HERE.
Thanks POPSUGAR for sending me a Must Have Box to try #Ad #MustHaveBox . All opinions expressed in this post are mine.