This is part of a sponsored campaign with DiMe Media and Hass Avocado Board. However, all opinions expressed are my own.

I have a vivid memory from my childhood in Chile that we always consumed avocado at my home. In fact, when traveling to cities located close to the countryside, avocados were actually sold in bags, being very common to see vendors next to the road selling this product. And it was also typical to buy them from those local stores that existed long back, where we could find avocados at super convenient prices. Avocados always got us out of trouble when we had guests for tea time or dinner, because (as I was explaining before) eating bread with avocado in Chile is just a classic.
Today, avocado is part of our daily diet in my family here in the United States, and it's really a very versatile and delicious fruit worth preparing. Oftentimes our breakfasts start with a toasted whole wheat bread with a spread of mashed avocado on top, so simple and so delicious.
You can also have it as a starter dish before the main course. There are many recipes for it, but you can also use the one that I bring to you here, and I even would say that it also works very well as a side dish.
This recipe for Timbale of quinoa, mango, and avocado is very simple, elegant and fresh. If you are looking for a way to eat healthy and enjoying diverse ingredients, this is an excellent idea for any occasion, but especially to have a varied and balanced diet, also suitable for diabetics.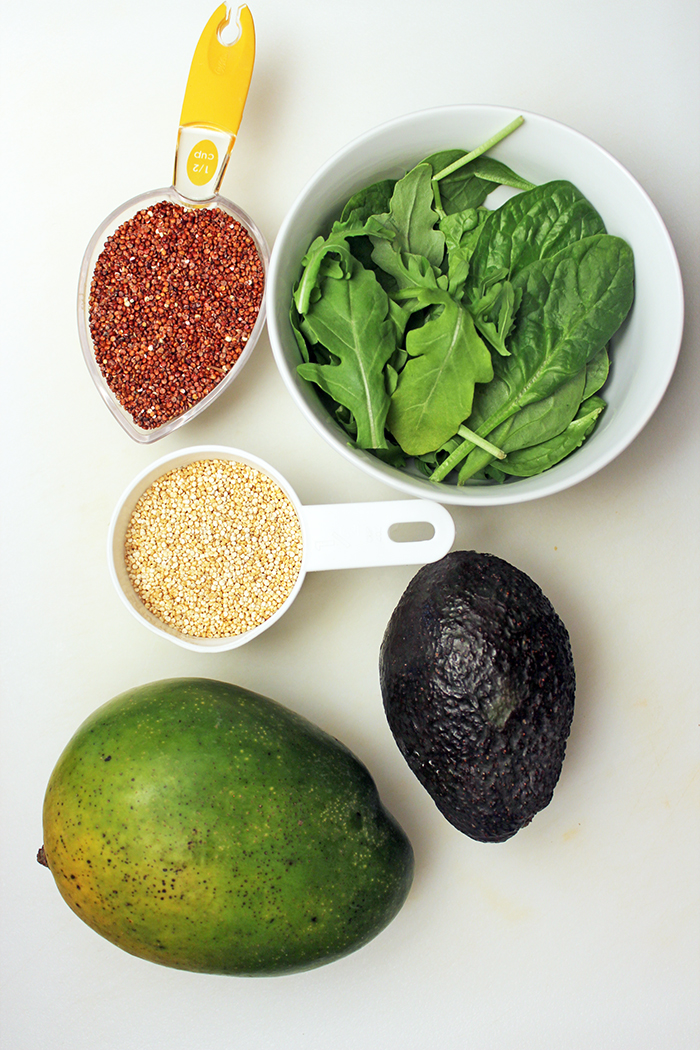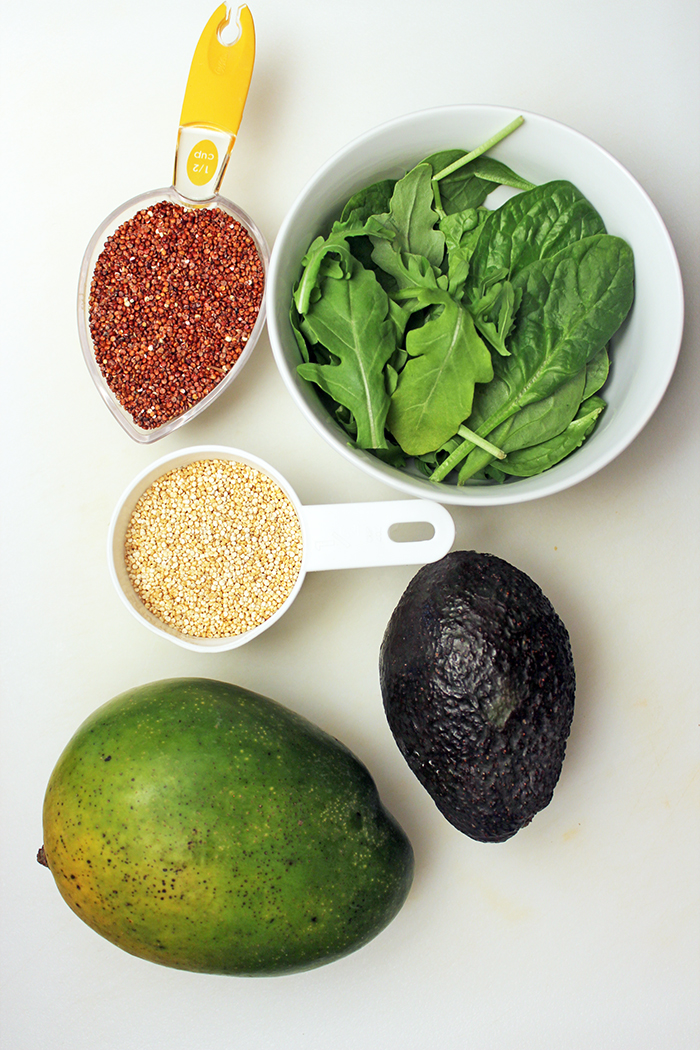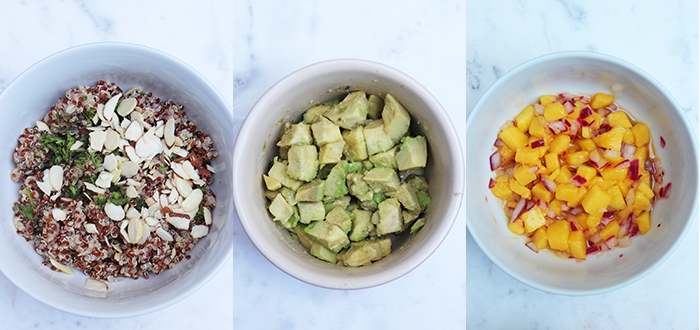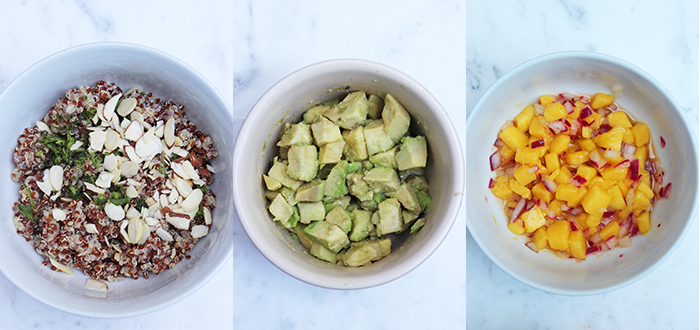 To build the timbale you will need one of these small cylindrical molds. But if you don't have one, you can also use any empty preserves can, opened at both ends.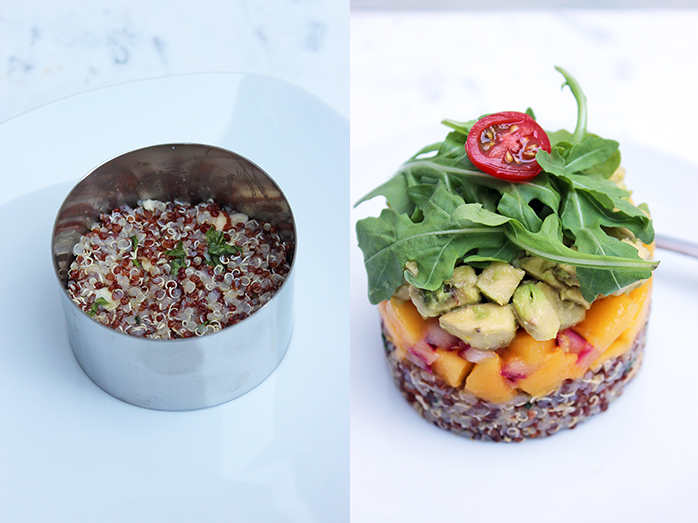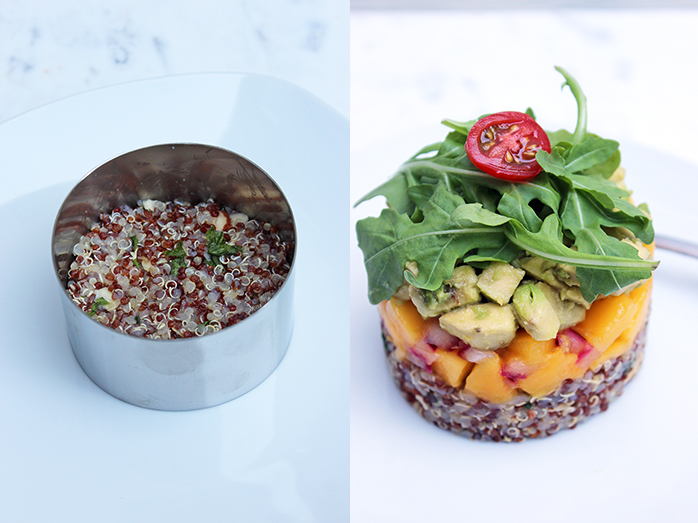 This Hass Avocado campaign got me very excited, as it fits perfectly to the moment I'm currently living on, and by that I mean my attention to eating well. In my blog I share many recipes, but now more than ever I am committed to healthy food, as we Hispanics are twice as likely to develop type 2 diabetes, compared to the non-Hispanic population. That's why I am currently studying to get a Nutritional Coach certificate, and if all goes well I'll be able to graduate by the end of the year. At that time I'll have the necessary knowledge to help with even more ideas for good eating, and encourage my fans to maintain a healthy weight and thereby reducing the risk of developing diseases such as type 2 diabetes.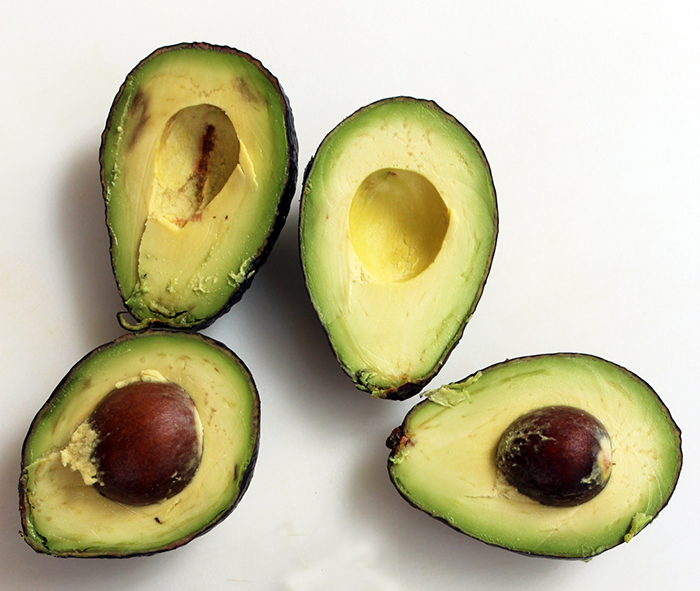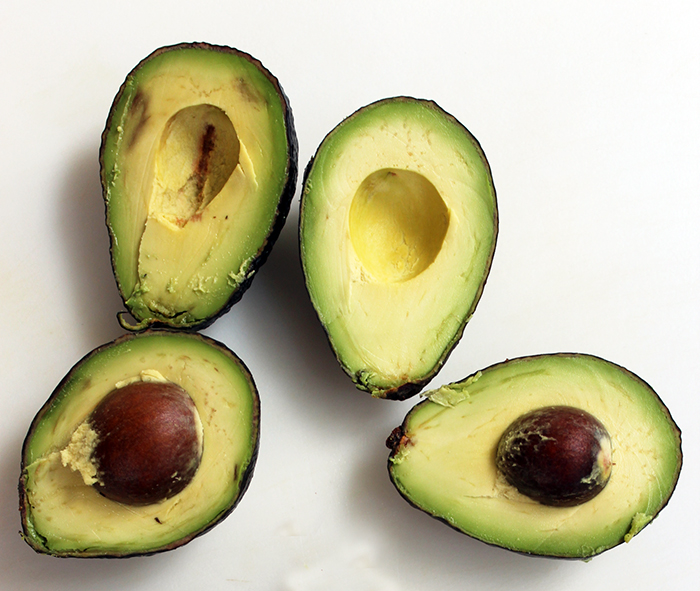 I can say that the avocado is one of my favorite fruits, and they are a very satisfying snack, with 8% of your daily recommended value (DV) fiber per 1 serving of avocado. Also, remember that fiber adds bulk to your diet and can help provide a feeling of fullness. In addition, avocados are virtually the only fruit that contains monounsaturated fat, and they are sodium, cholesterol and trans-fat free.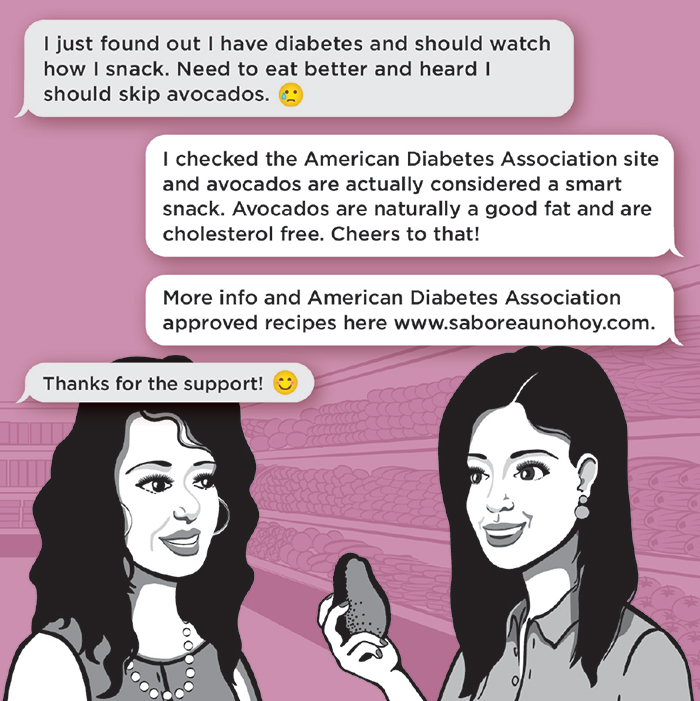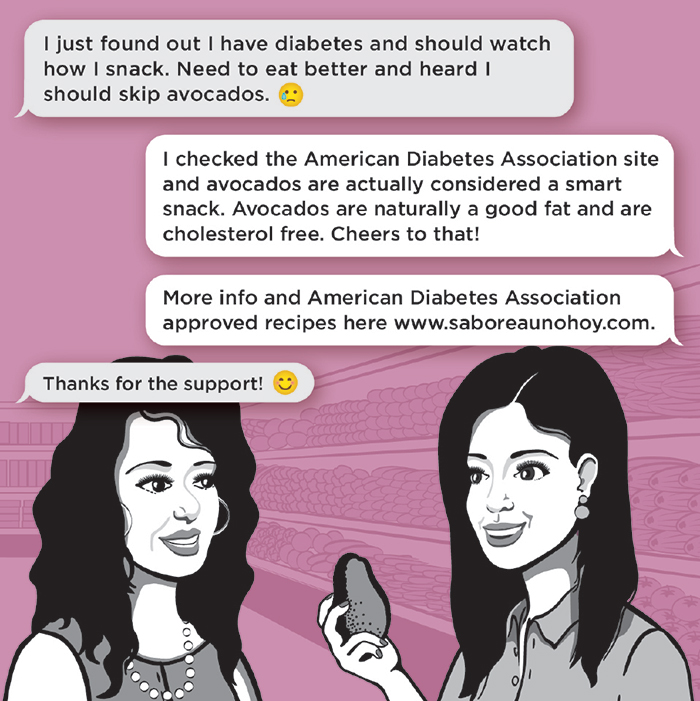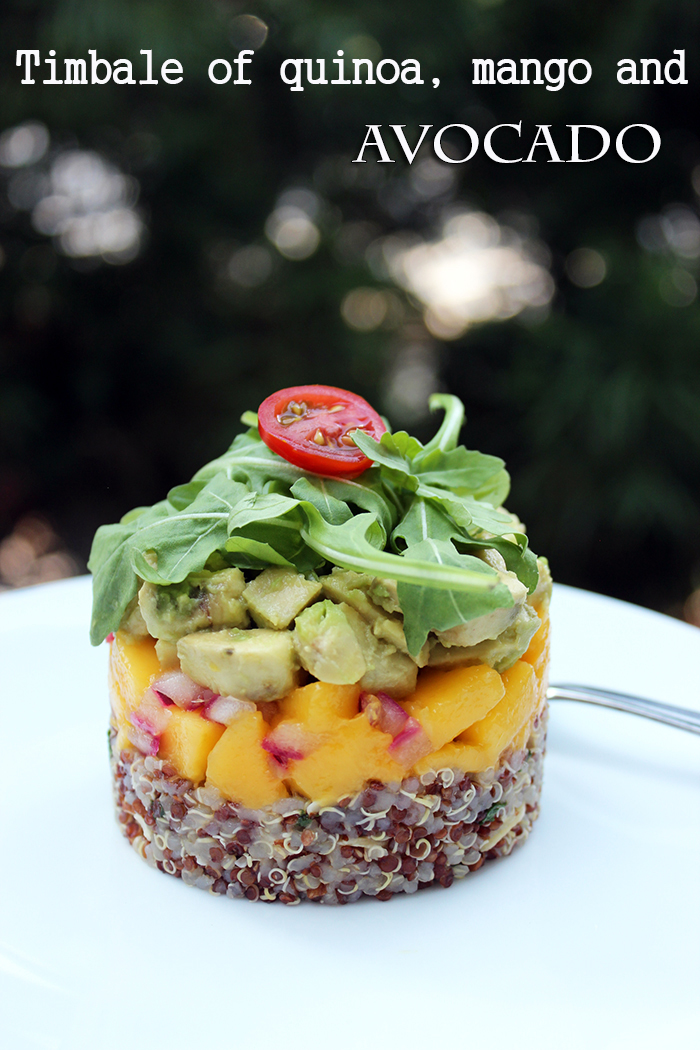 With this delicious Timbale of quinoa, mango, and avocado starter dish, I join the celebration of the Hispanic Heritage Month, which is in the month of September.
I would like to invite you to share your favorite recipes with avocado, by just following #SaboreaUnoHoy on the social networks, which is a photo challenge that will last for 10 days, and you will have the chance to win prizes.
You can also follow Hass avocado in the following social networks: Facebook, Twitter and Instagram. Furthermore, you will find many more recipes and information on www.saboreaunohoy.com/aguacatesydiabetes.
Print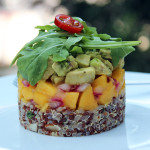 Timbale of quinoa, mango and avocado
---
Total Time:

40 mins

Yield:

4

1

x
1/2 cup

of white quinoa

1/2 cup

of red quinoa

1

mango

1

to

2

avocados

1/2

small red onion, chopped

1

lime
Salt to taste

1/2 teaspoon

of olive oil

1 teaspoon

of parsley

1 tablespoon

of chopped almonds
Some fresh arugula or spinach
---
Instructions
Mix both quinoas and wash them under running water for a while.
Then place them in a pot with 1 1/2 cups of hot water. Simmer for 15 minutes.
Allow to cool down. Set aside.
Chop the mango in small squares, and mix it with the chopped onion and lime juice.
Chop the avocado into squares, and season with salt.
Season the quinoa with salt and a little bit of olive oil, then add the almonds and parsley.
Then, using a cylindrical mold, make a base foundation of quinoa, then add on top the mango mix, then the avocado, and finally some arugula or chopped spinach on top. Garnish with a cherry tomato or something else.
Prep Time:

25 mins

Cook Time:

15 mins