This is part of a sponsored campaign with DiMe Media and Dole Packaged Foods. However, all opinions expressed are my own.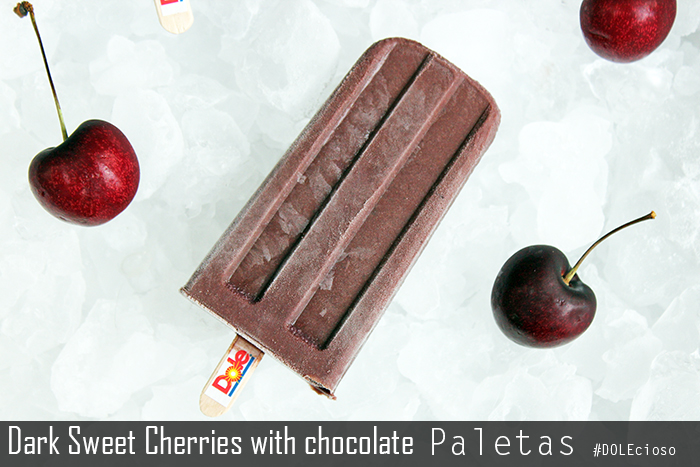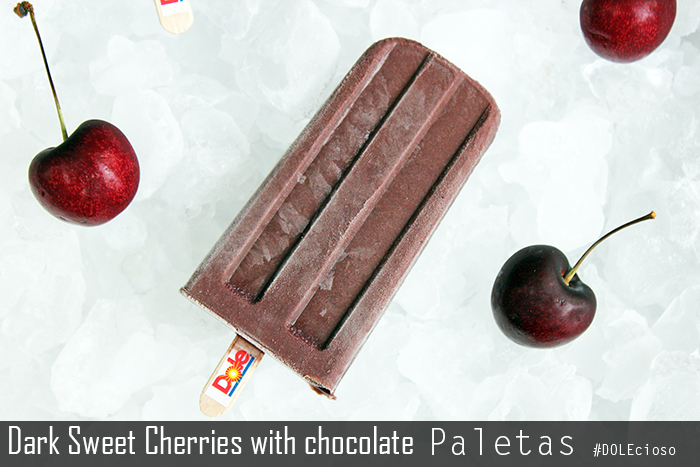 We are in the middle of the summer in Atlanta, and with my family we've been able to enjoy the pool and lake frequently. It's clear that one usually relates the summer with the beach and the sun, but since we don't have any beach very near to us to go for the day, it's because of that why we always look for options around this time of year. That way is how I also search for options to refresh our summer, and ice cream is definitely the favorite treat during these months. But always eating the same flavors can be boring. That's why my children inspire me to look for new alternatives. And today, thanks to Dole Packaged Foods, which offers a variety of frozen fruits, all natural and with no added sugar, I thought that it would be perfect to mix dark sweet cherries with chocolate to make some ice cream "paletas" (popsicles) for my children. They love the taste of chocolate, but which kid doesn't! And I found a variety of flavors of Dole Frozen Fruit Bags: Wildly Nutritious Tropical Fruit, Wildly Nutritious Mixed Berries, Wildly Nutritious Mixed Fruit, Whole Strawberries, Wild Blueberries, Sliced Strawberries, Raspberries, Sliced Peaches, Mango, Pineapple Chunks, Dark Sweet Cherries, Dark Sweet Cherries, Blueberries and Blackberries.
And that's how I ended up choosing the dark sweet cherries mixed with cocoa and chocolate chips. I used cow's milk, but you can replace it with any vegetable-based milk without any problems. I added a little demerara sugar, but it can be replaced by brown sugar if you like, since it's much better than white sugar.
In addition, with Dole Frozen Fruit you don't have to worry about cutting, washing, peeling, or similar, as the fruit packages come ready to use. Also, the resealable stay-fresh pouch lets you easily store your frozen fruit until needed again.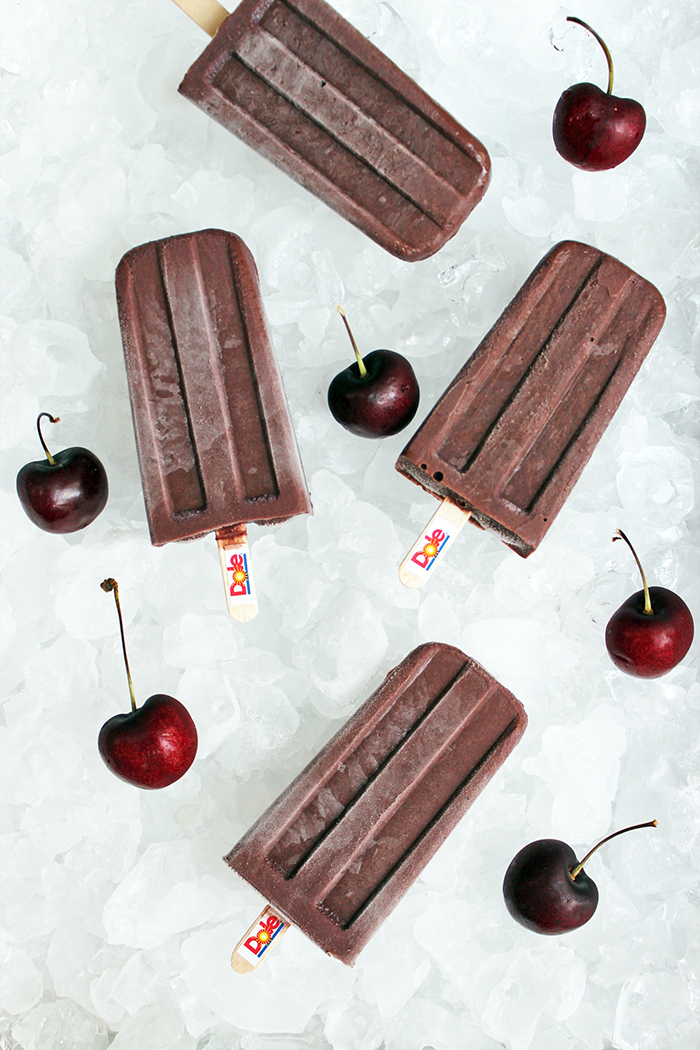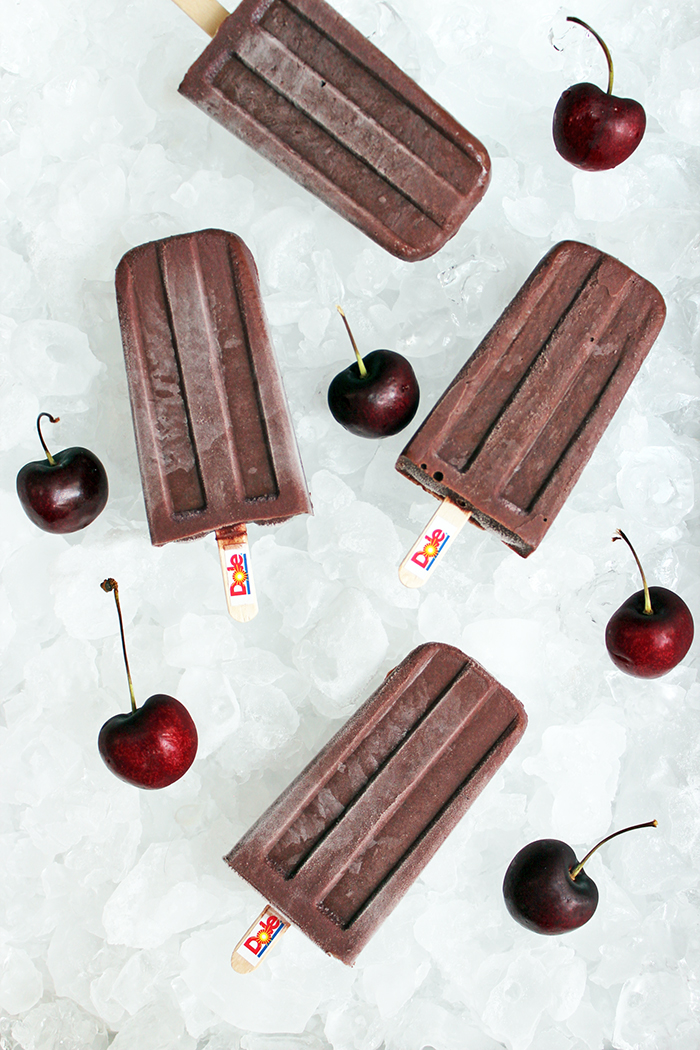 Dole Frozen Fruit Bags are ideal to incorporate into different recipes to get refreshed during the summer, because not only ice creams you can make, but also delicious smoothies, it is an excellent and healthy alternative as a snack.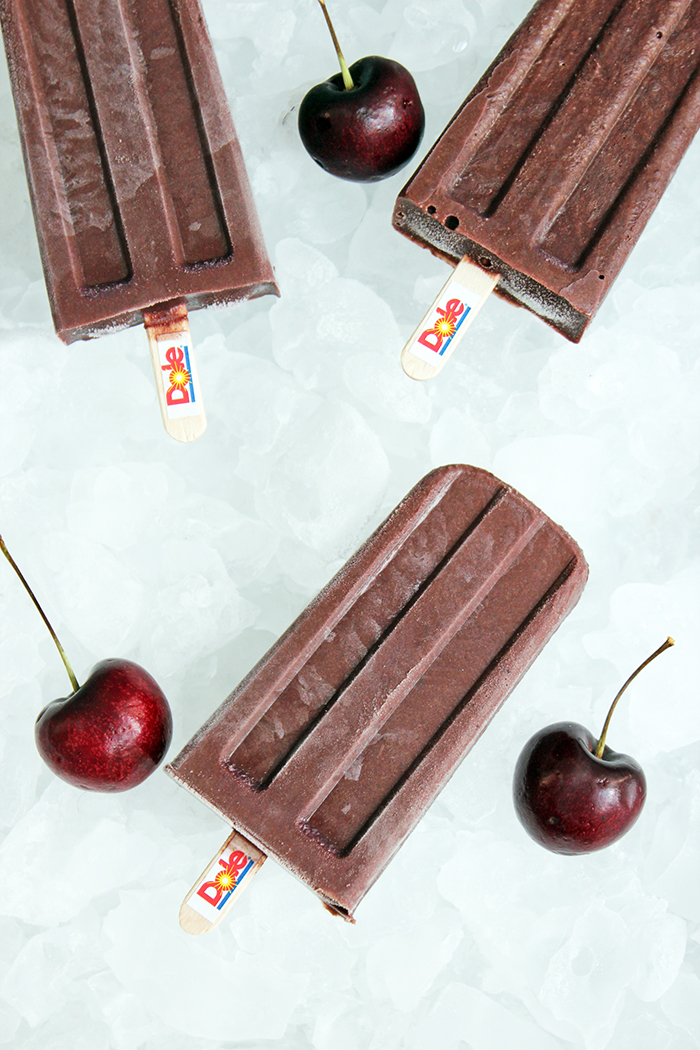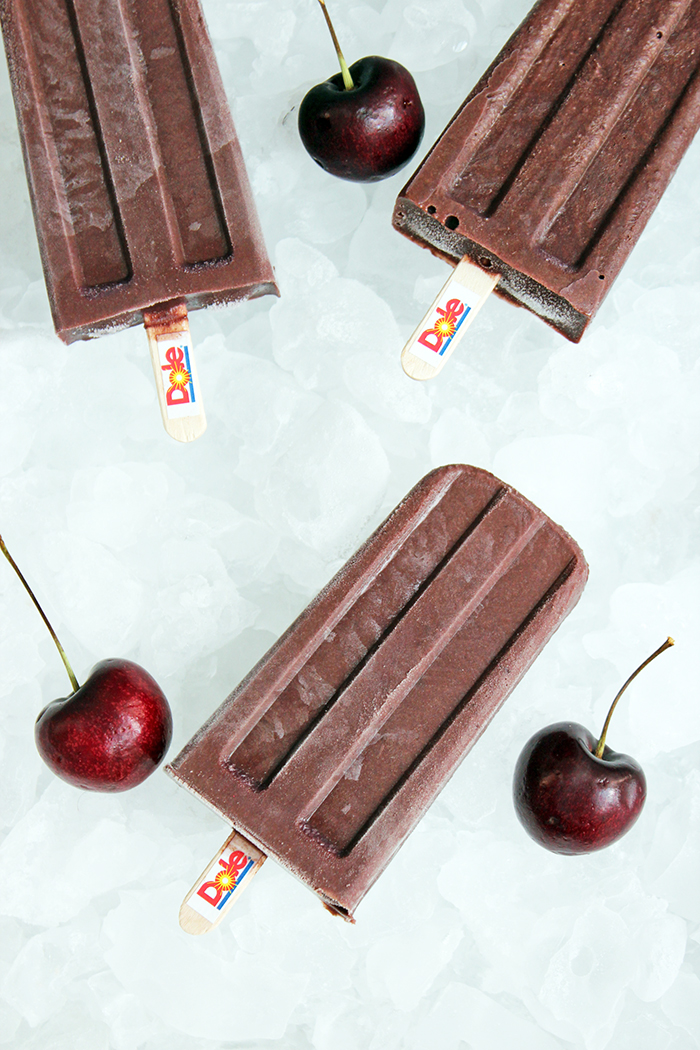 Print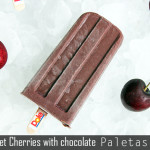 Dark sweet cherries with chocolate Paletas
---
Total Time:

25 mins

Yield:

1

0

1

x
1

package of Dole Dark Sweet Cherries, frozen fruits

2 cups

of liquid milk

1/3 cup

of brown sugar

1/4 cup

of unsweetened cocoa powder

1 cup

of chocolate chips
---
Instructions
In a pan, place a cup of milk and sugar. Bring to medium heat and stir until the sugar dissolves. Separately, in a cup, dissolve the cocoa powder with a bit of milk, and then add that mix to the pan. Mix well and turn off the heat. At that very moment, immediately add the chocolate chips. Stir gently until the chocolate chips have melted.
Bring the mixture to a bowl, to let it cool down.
Put everything in a blender, as well as the remaining cup of milk. Blend for one minute.
Fill the "paletas" (popsicles) molds with the mix.
Take the molds to the freezer for a couple of hours before serving.
Prep Time:

15 mins

Cook Time:

10 mins
You can connect to Dole through the following social networks:
Or visit http://www.dole.com/Products/Frozen-Fruits for more information.