This shop has been compensated by Collective Bias, Inc. and its advertiser. All opinions are mine alone. #CapriSunParties #CollectiveBias
Who said that you could only celebrate Valentine's with your spouse or lover? And that's what I like the most about this date, which is also celebrated for everyone that we love, as our family and friends. That is why I want to share with you some cooking ideas and good tips to celebrate the day of love.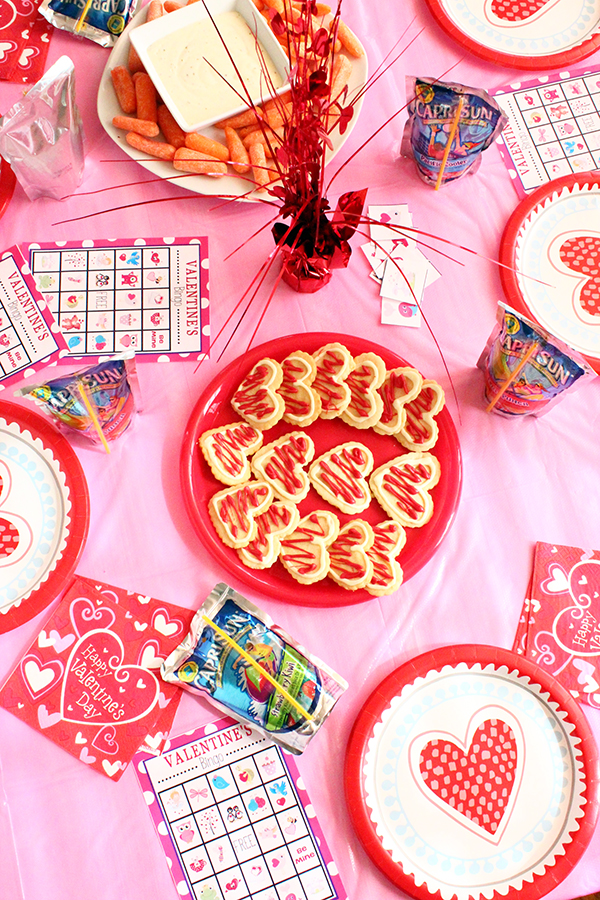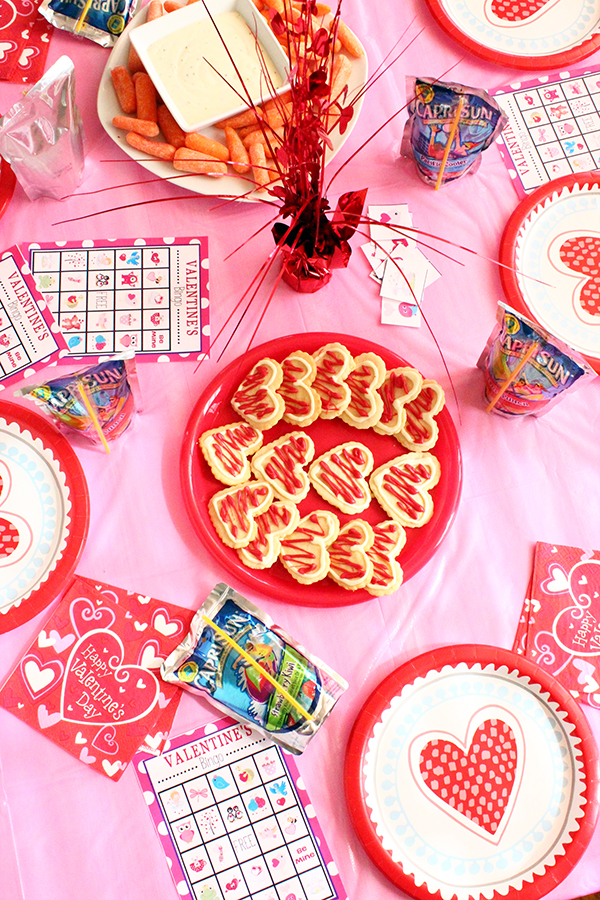 You can use a white, pink, or red plastic tablecloth, which are quite inexpensive and much more convenient than using the traditional fabric ones. You can also buy some red paper plates, or having any decoration allusive to this celebration. The same applies to napkins, of course. If we add nice decorations to the table (and the room), everything will be much more attractive. There are many stores that sell very convenient decorations.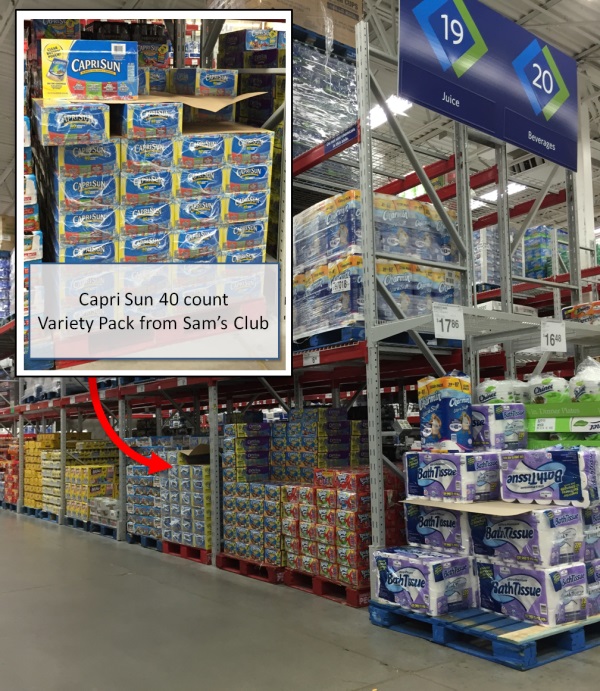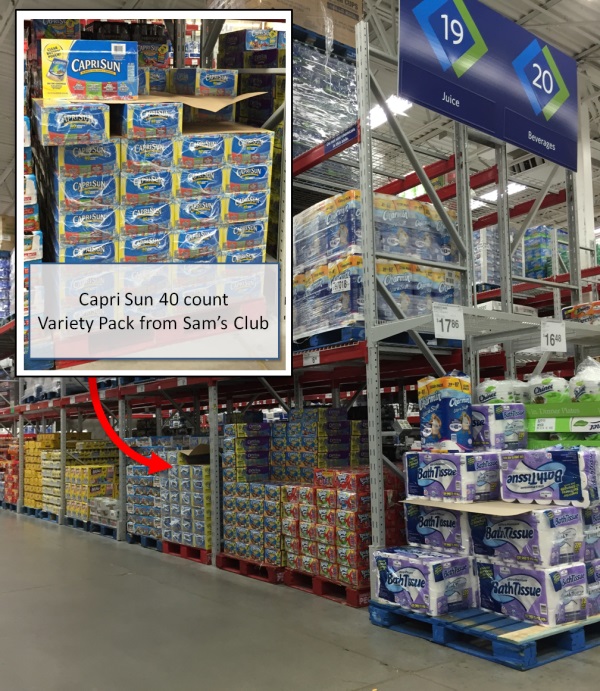 I am fortunate to have a Sam's Club store almost right around the corner. There, in aisle 19 ("Juice" section), I found an excellent option of Capri Sun juice pouches (Variety Pack – 40 count), which by the way I've been trying for some time already.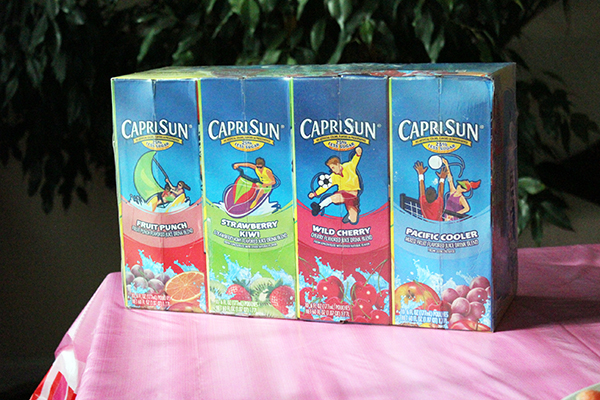 They come in a super convenient 40-count pack having 4 different flavors (10 pouches for each flavor). Besides:
NO artificial sweeteners, Colors, Flavors, or Preservatives.
Reduced Sugar- 25% less sugar than other leading juice drinks.
Good Source of Vitamin E.
Clear Bottom Pouch so you can 'see the goodness'.
The Capri Sun Variety Pack 40 Count features 10 of each of the following favorite flavors: Fruit Punch, Pacific Cooler, Wild Cherry, Strawberry Kiwi.
Good for Moms – Awesome For Kids.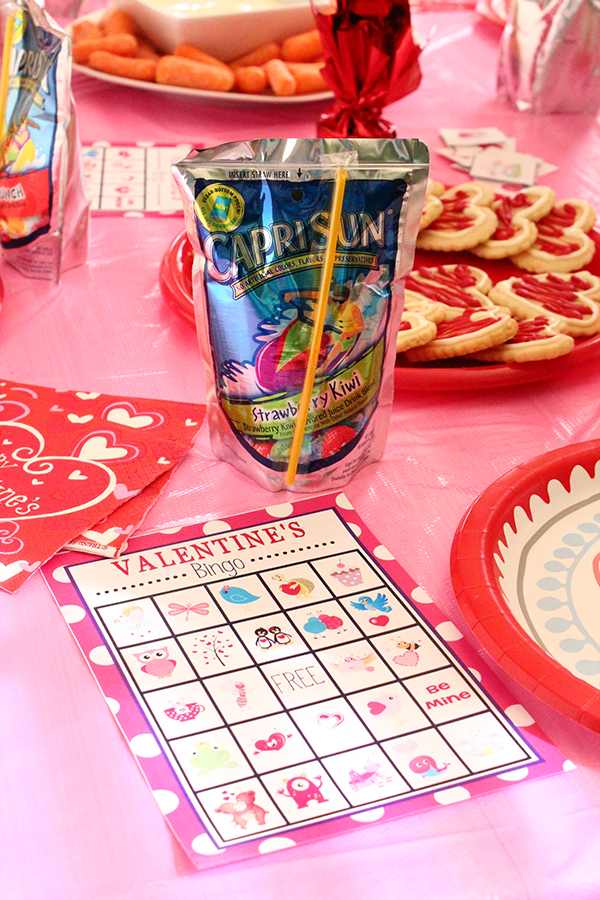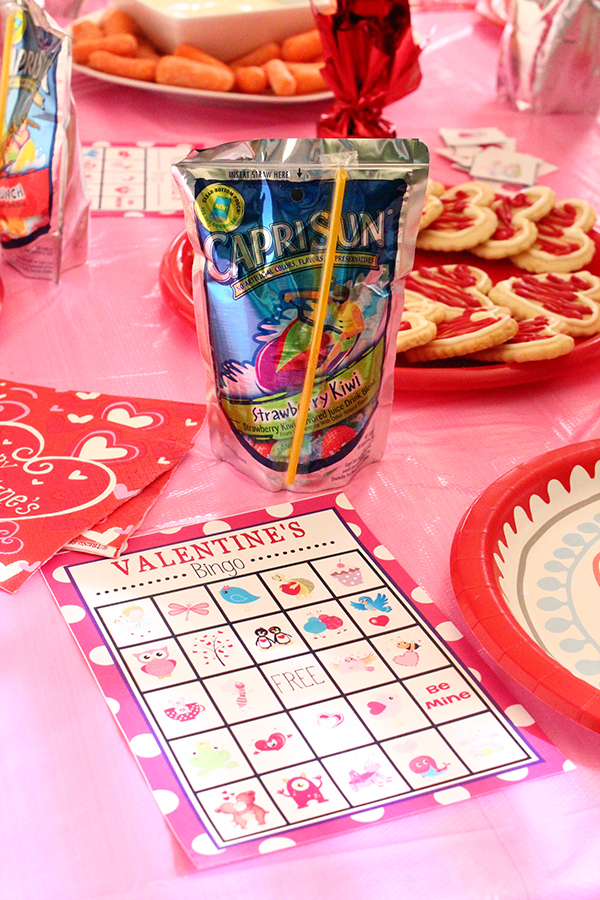 A good idea to have fun is playing different games, and "Valentine's Bingo" could be a very good and entertaining alternative. You may easily find many websites on the Internet where you can download (and print) bingo sheets, just like the ones on my pictures.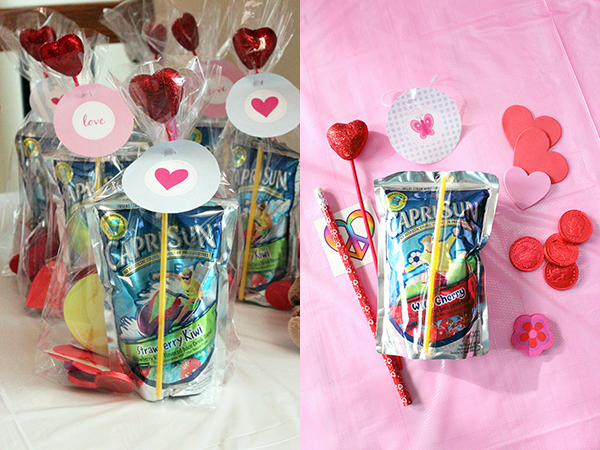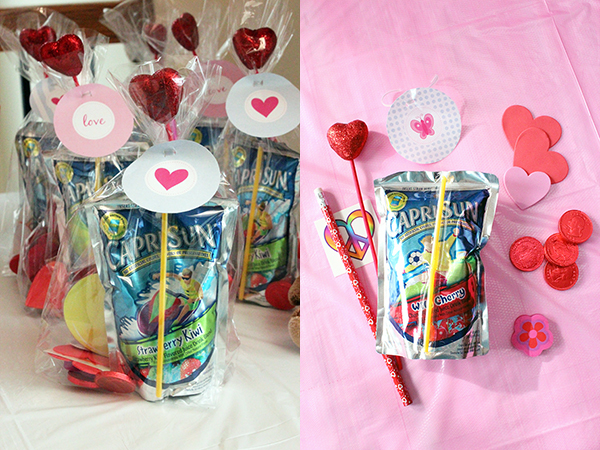 As the Bingo game progresses, you can give away prizes to the winners, which gives more incentive for people to engage into the game. For the prizes, the idea is to use a clear plastic bag, which you can fill with a delicious Capri Sun pouch, plus various other items, such as pencils, chocolate coins, and other things that you can get from dollar stores (as shown in the picture above). You can make several prize bags, so that the Bingo can be played multiple times.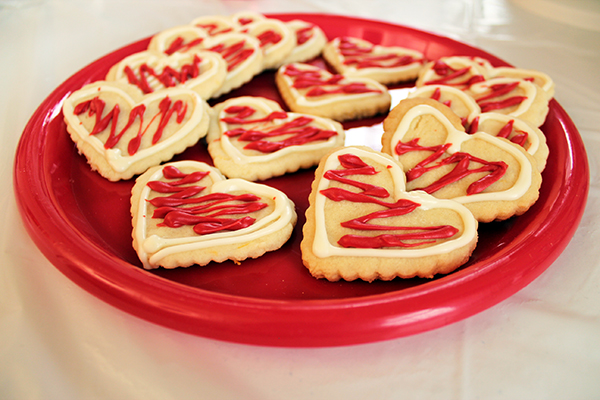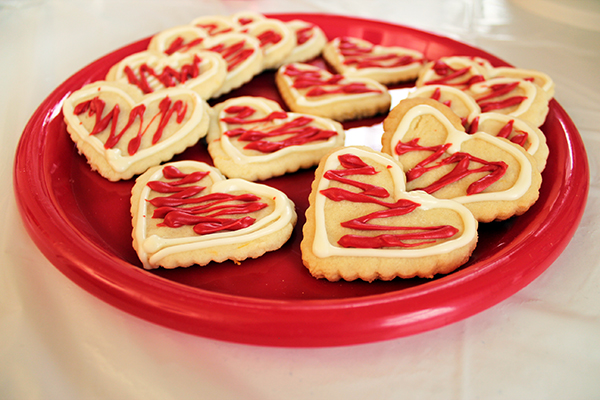 Another idea is to bake ahead of time these very easy-to-make heart-shaped cookies, and you can add melted chocolate on top (the recipe for the base cookies on this LINK), which can be enjoyed along with refreshing Capri Sun juices.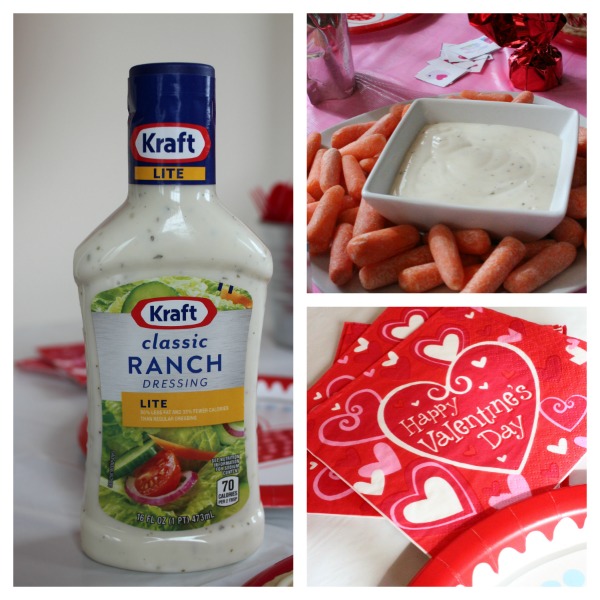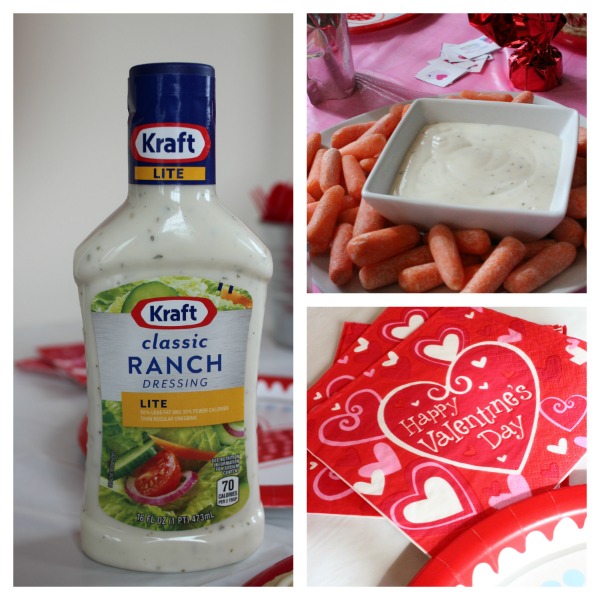 Another idea for snacking while people play other games, such as playing-cards games, dominoes, etc. (because without a doubt the idea is to share and have fun), is why I purchased these nutritious mini carrots, which I served with a bowl of this fantastic "Classic Ranch" dressing from KRAFT as a dip.
I also used a separate supporting table where I had different types of food to snack, such as cookies, the famous Red Velvet Cupcakes (to which I added a frosting that I made with KRAFT Philadelphia Cream Cheese), besides of some tasty strawberries that I also purchased at Sam's Club, and which I covered in chocolate.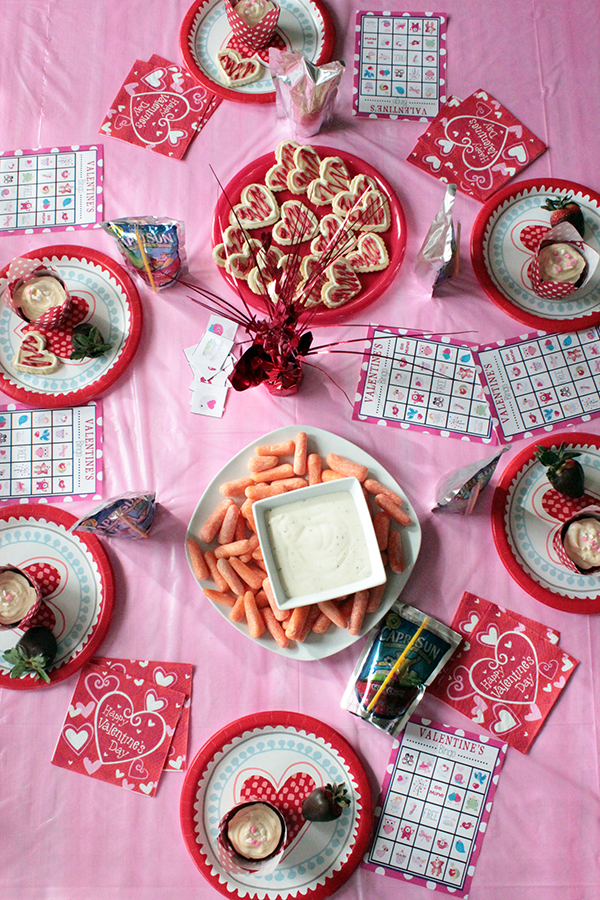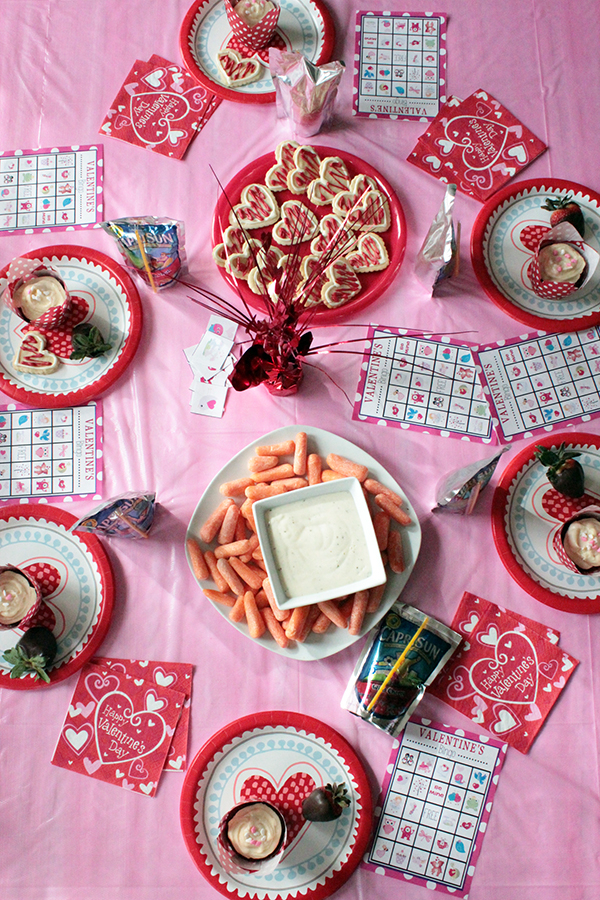 All these cute decorations are not expensive at all, and besides you can also "recycle" some items from other celebrations. I have a box where I keep certain multipurpose decorations, which I often reuse throughout the year. In addition, there are several dollar stores that carry very nice accessories that you can use for this celebration.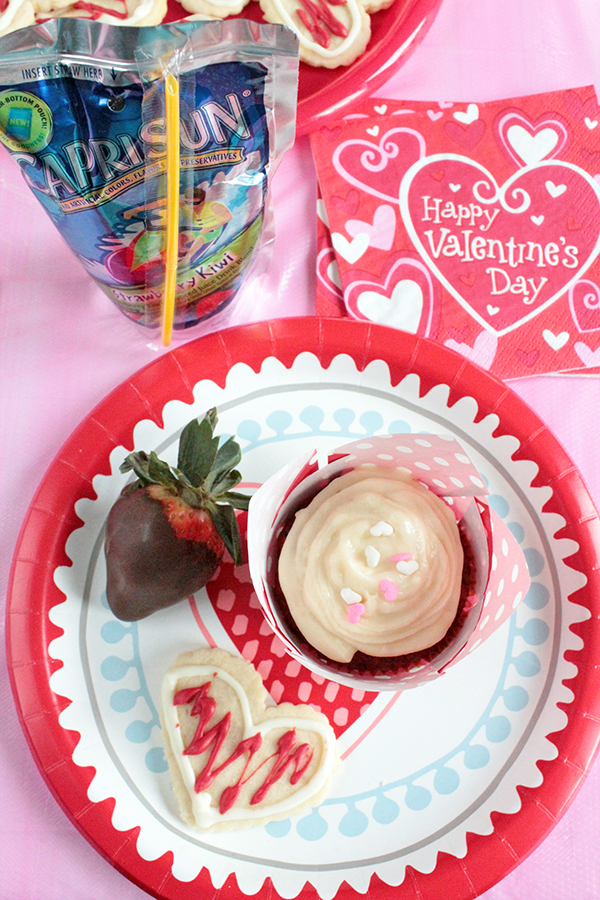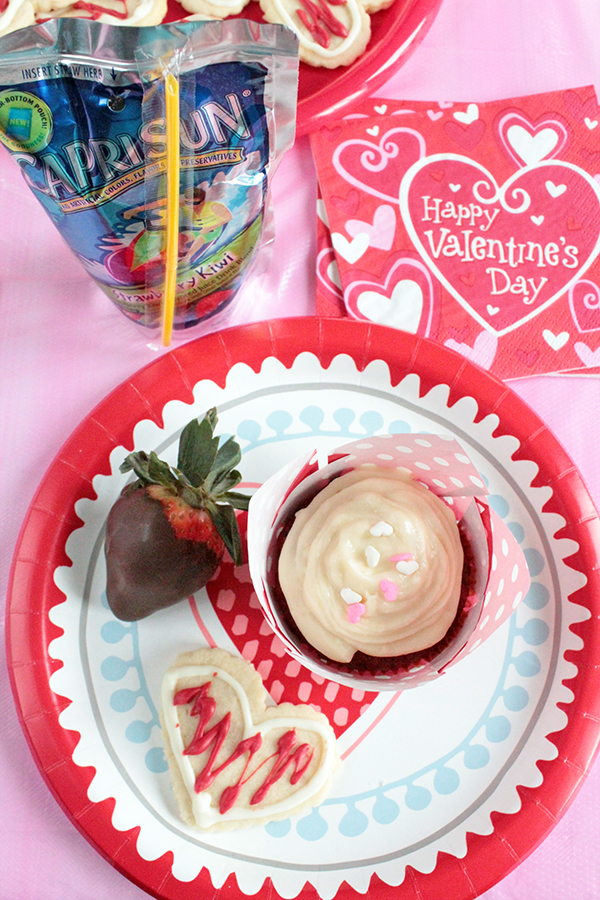 On the main table, people can play some of the games discussed above, while also going with their plates to the supporting table to get more food items. It's quite convenient, because that way the guests will have more room and be more comfortable.
Finally, you may end the event with a simple (yet beautiful) chocolate cake, which just needs a chocolate sponge cake base, a filling of your choice, and in this occasion I covered it with a chocolate ganache, besides of using some raspberries that I also bought at Sam's Club. I used plastic utensils, which you may place on a little bucket, as you can see from the picture above. That will make things easier for your guests to take the utensils that they need.
And how do you celebrate Valentine's? Would you consider celebrating among friends and family? I'd love if you could share your comments and ideas.