This post has been compensated by Vive Mejor and Dime Media. All opinions are 100% mine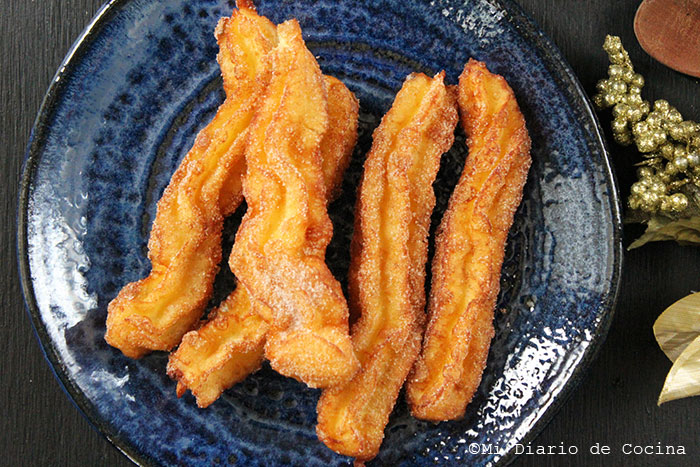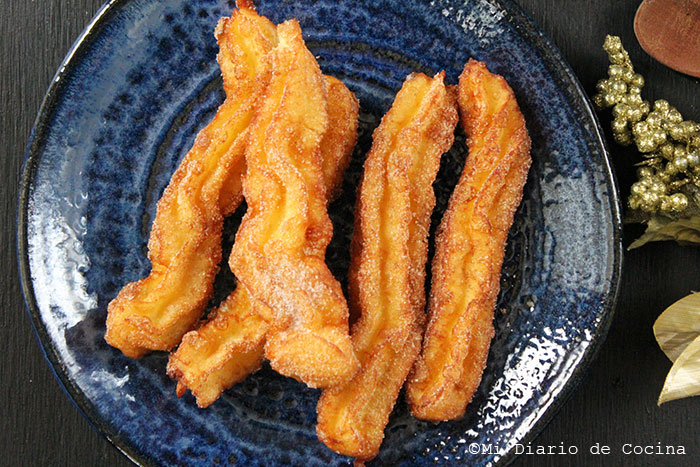 Churros are very popular in Mexico, but they are also popular in Chile. The favorite accompaniment for it is usually dulce de leche, "manjar" as we Chileans refer to it as well as in some other countries. But there is a very particular and delicious flavor that brings me many beautiful memories of childhood, which is the lucuma. This is a fruit that grows in South America, especially in Chile and Peru. Now it is possible to find their pulp in some supermarkets here in the United States, or in powder-form, which is the suggestion that I am giving here. You can get it online or from some Farmer's Markets.
I wanted to have a good recipe for churros, so I turned to the Vive Mejor website. In there I found the recipe for Churros with Dulce de Leche, to which I wanted to make this small variation to the flavor of dulce de leche, that when mixed with lucuma, it is undoubtedly an explosion of delicious flavors on the palate. It will provide a different touch.
The good thing about this recipe is that it's super easy to make, I just used a bowl and a hand mixer, but you can also use a fork.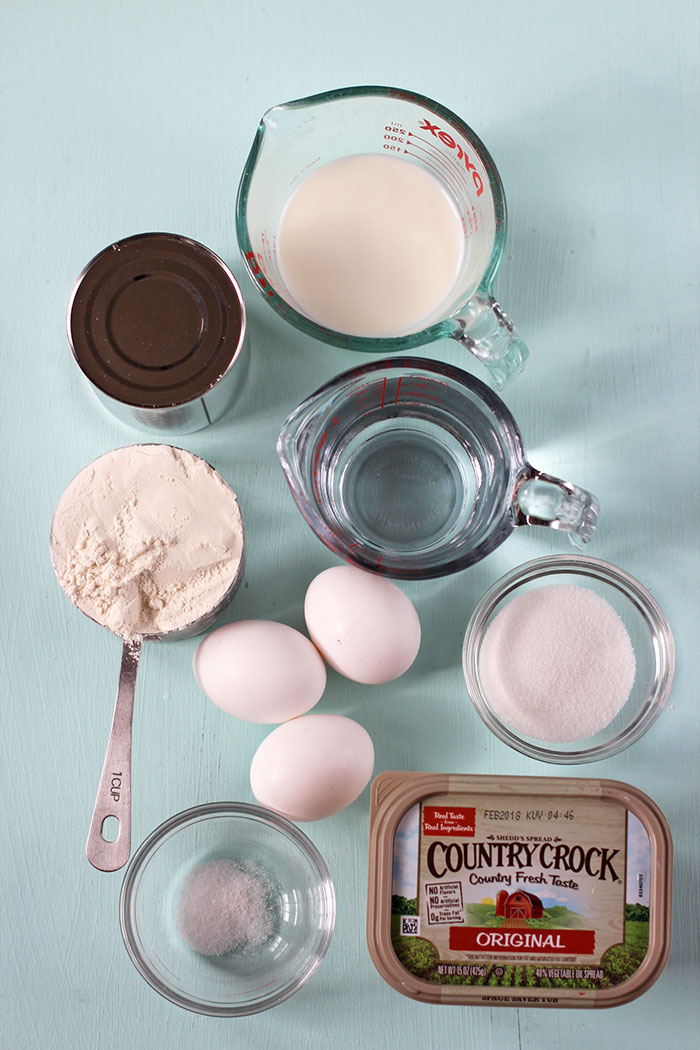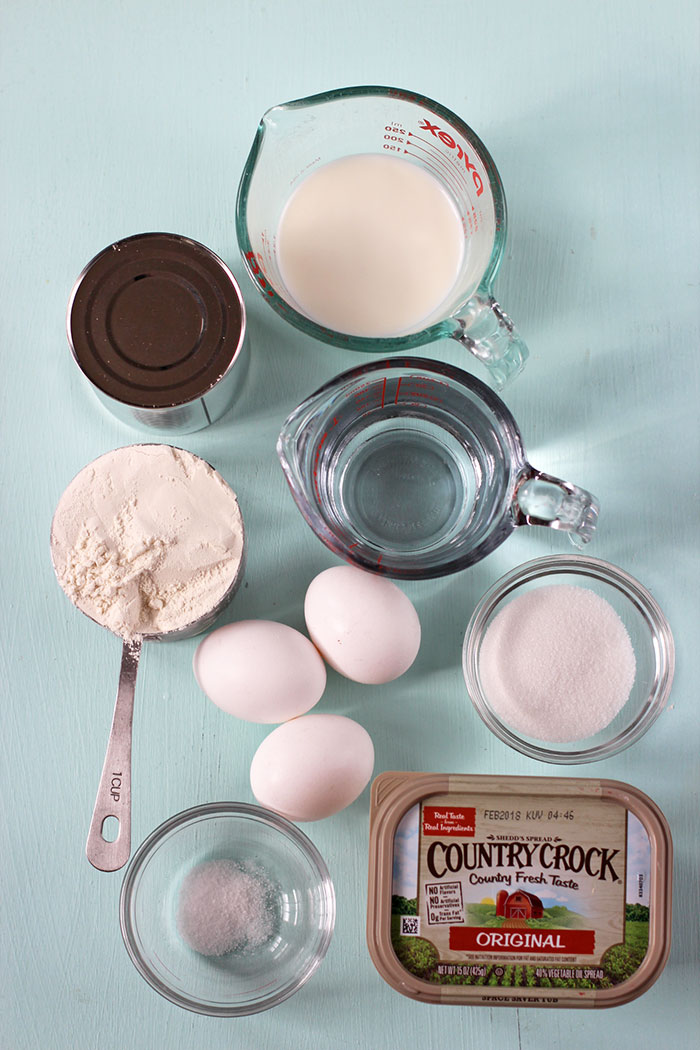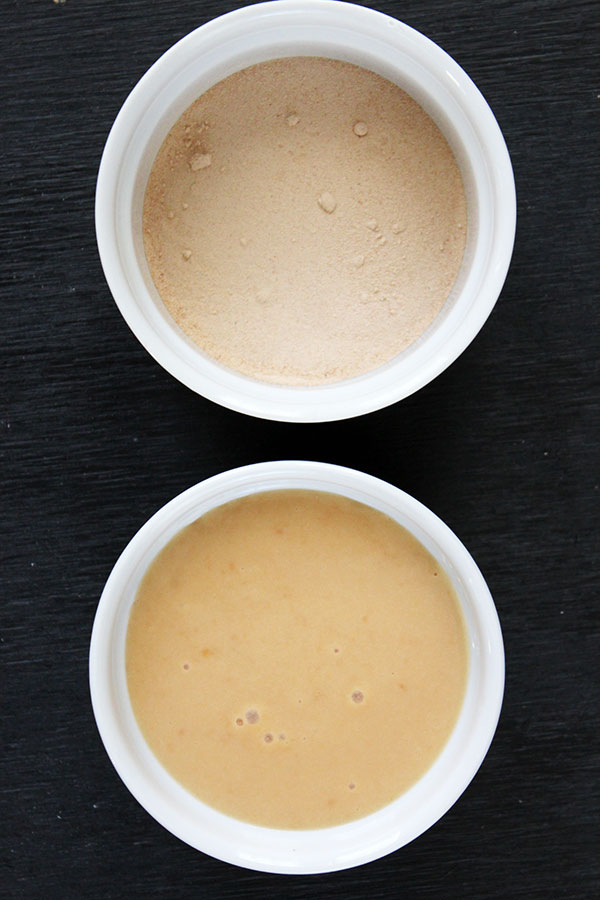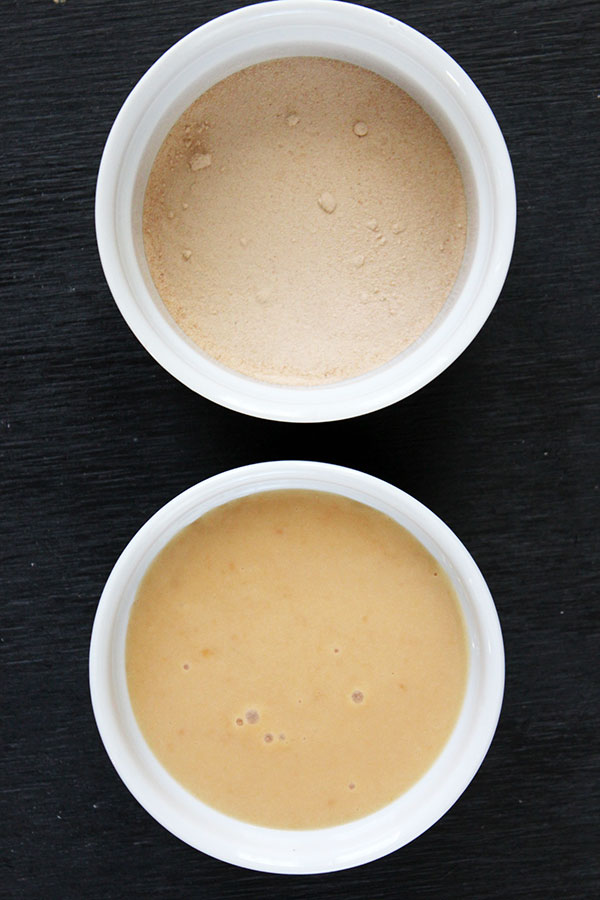 In this month, when it's ideal for preparing treats like this one, we can make these delicious Churros with Dulce de Leche to wait for Santa, as it is good for dessert.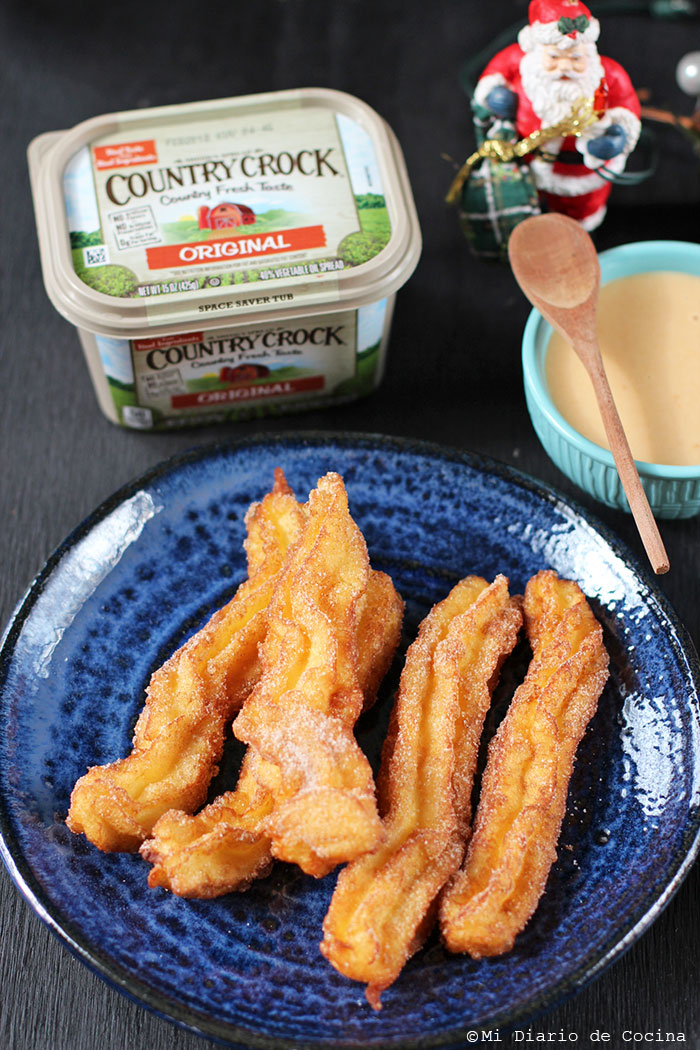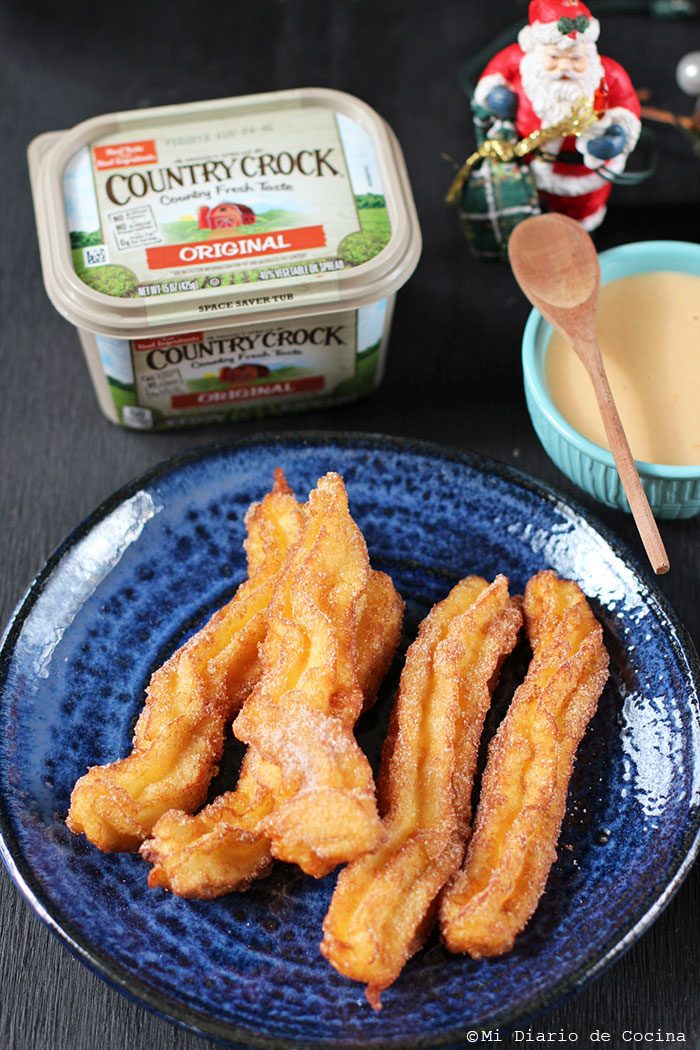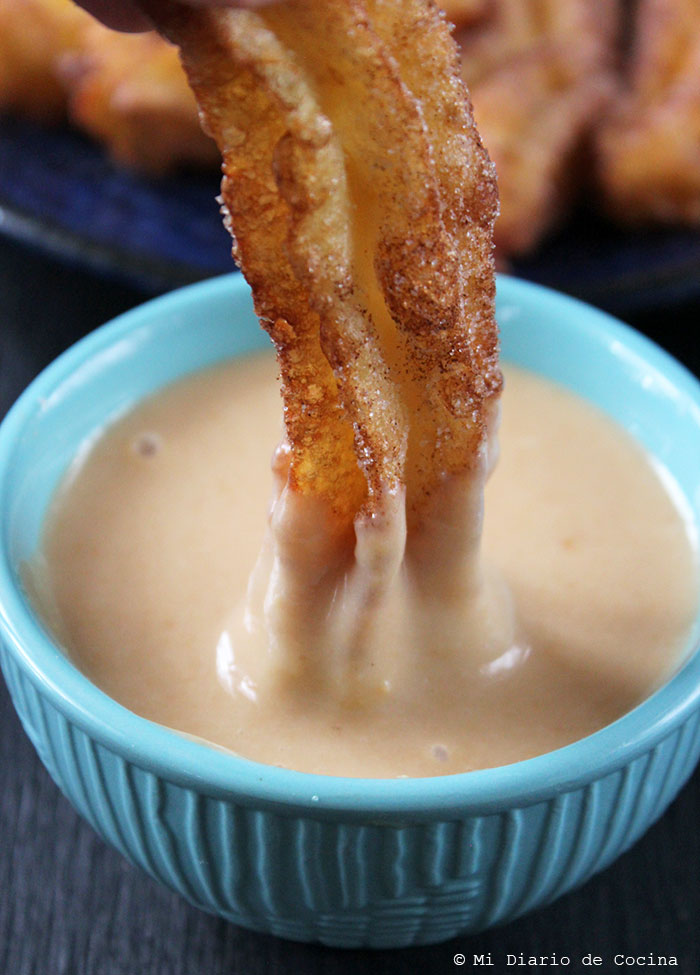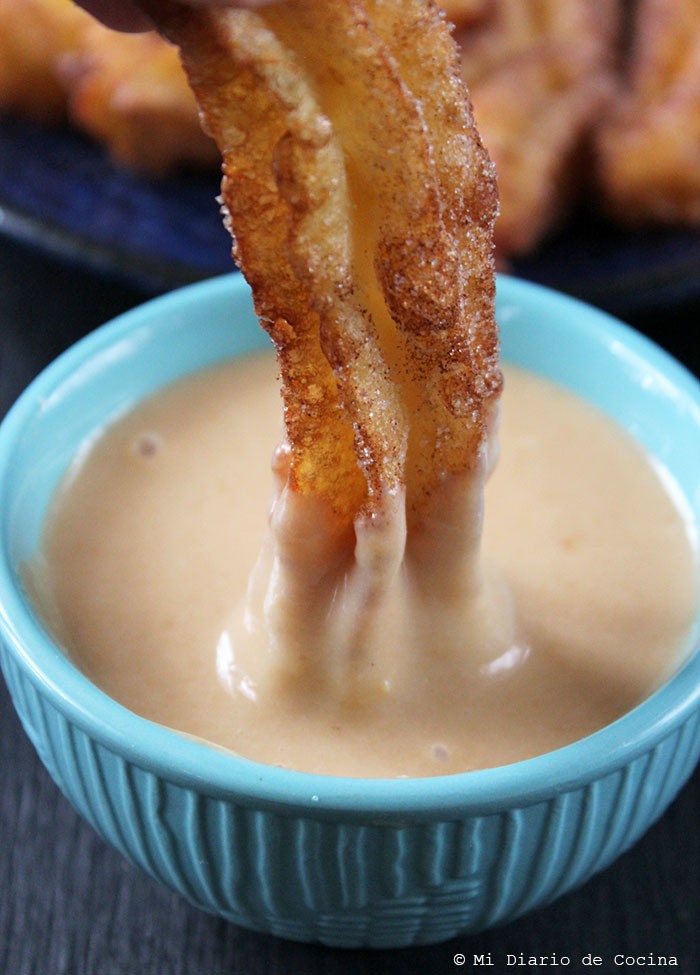 Print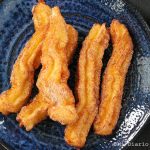 Churros with dulce de leche and lucuma dip
---
Total Time:

1 hour 15 mins

Yield:

1

2

1

x
1

can (14 oz.) of sweetened condensed milk

1/2 cup

of milk

1 teaspoon

of lucuma powder

1 cup

of water

1/2 cup

of Country Crock® Spread

1/4 teaspoon

of salt

1 cup

of all-purpose flour

3

eggs, stirred
Vegetable oil for frying

1/4 cup

of sugar

1/2 teaspoon

of ground cinnamon
---
Instructions
DULCE DE LECHE DIP:
To make the dip, preheat the oven to 400°F (200°C). Pour the condensed milk into an 8 x 8 inch mold. Cover well with aluminum foil and place it on a baking dish. Pour hot water until it reaches half the height on both sides of the baking dish (bain-marie). Bake for 1 hour or until golden brown. Remove from the oven; place the preparation in a small bowl and beat until achieving a smooth texture. Add milk and lucuma, and beat again. Set aside.
FOR THE DOUGH:
Add water, Country Crock® Spread, and salt into a medium saucepan, and bring it to a boil over high heat. Add flour. Then, bring it to low heat and stir vigorously for about 1 minute, until the mixture forms a ball. Remove from the heat and, stirring constantly, gradually incorporate the eggs until a smooth mixture is achieved.
Heat two inches of oil to 360°F (180°C) in a large saucepan over medium-high heat. Mix the sugar with the cinnamon in a dish and set aside.
Add the dough into a pastry bag with a large star-shaped tip. Pour three or four batches of dough (four inches long, each) into the oil. Fry both sides for about four minutes, until the dough acquires a golden color. Place the churros on absorbent paper, then sprinkle with sugar and cinnamon. Serve with the dip.
Prep Time:

15 mins

Cook Time:

1 hour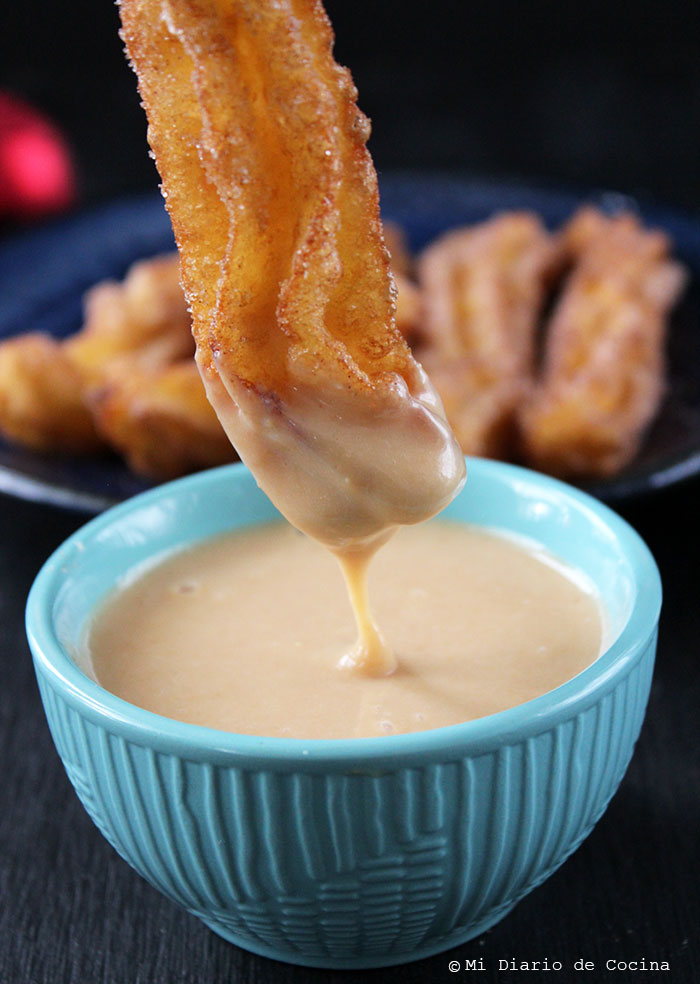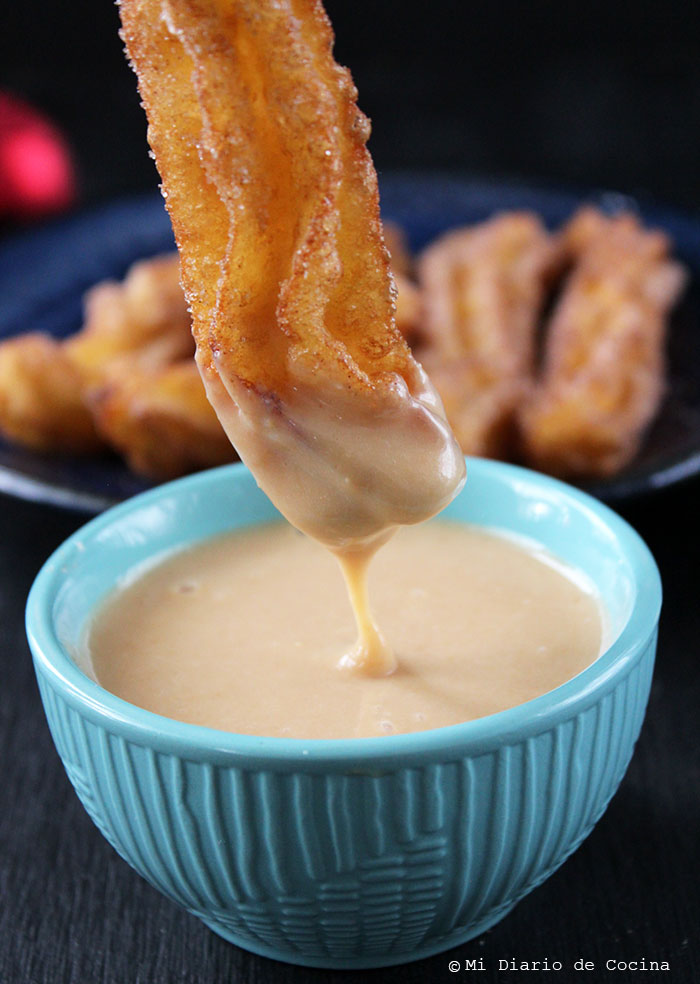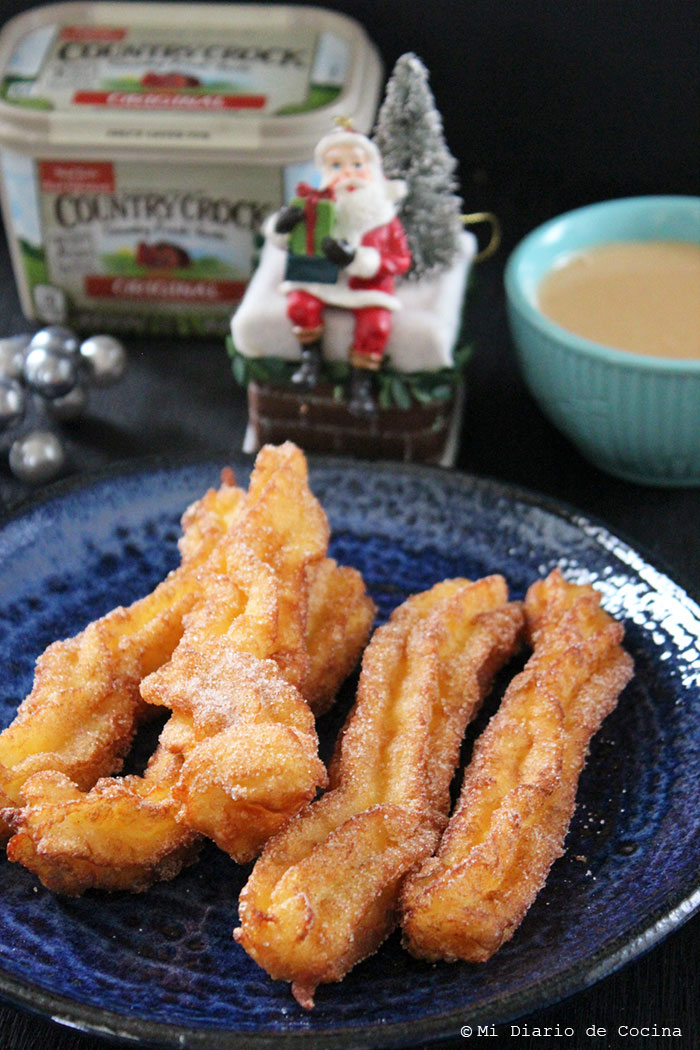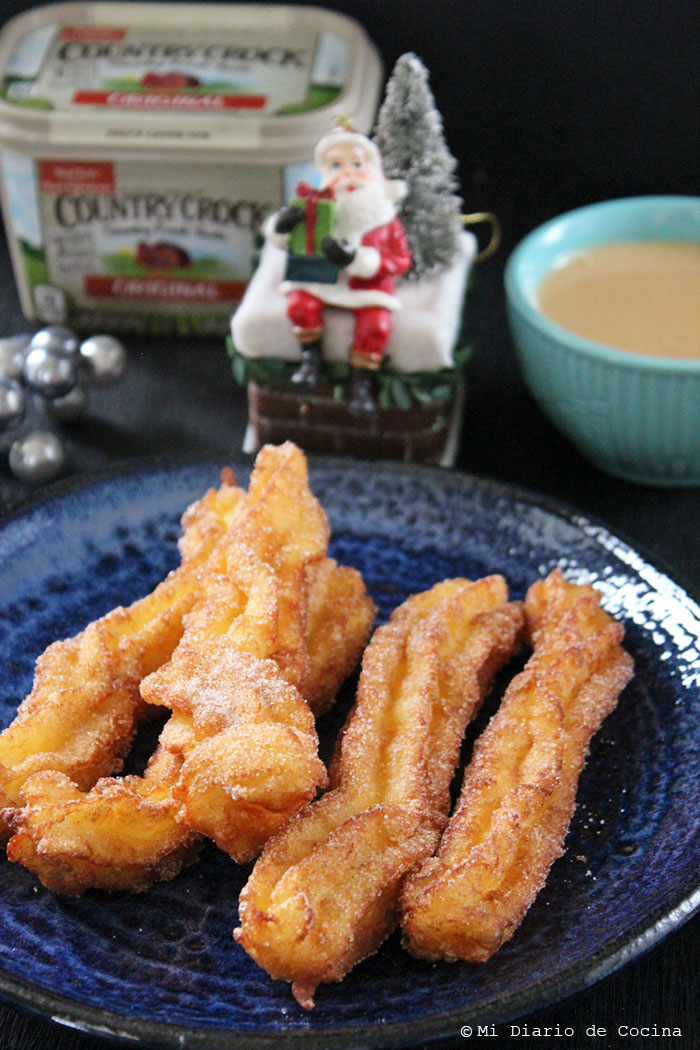 You can find many more ideas and recipes in the Vive Mejor website, and also on Facebook, Twitter and Instagram. And I encourage you to give your own adaptation to this tasty recipe that I present today! Share your ideas in the Comments section below.