THIS POST HAS BEEN SPONSORED IN COLLABORATION WITH THE NATIONAL PORK BOARD AND DIME MEDIA. ALL OPINIONS IN THIS POST ARE 100% MINE.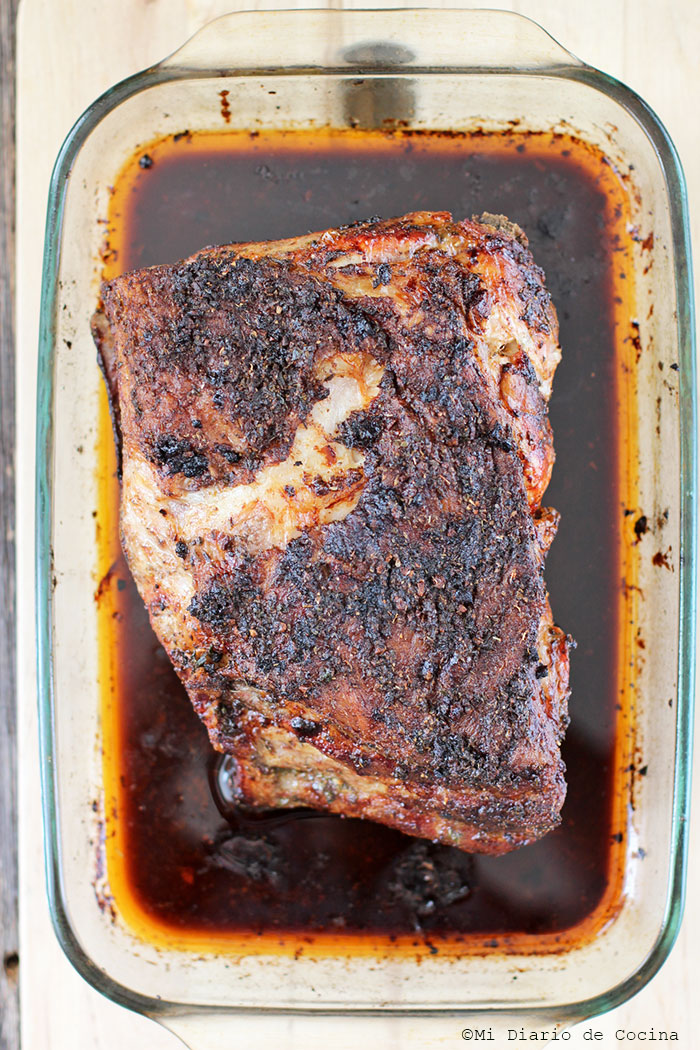 I believe that December is the month that most invites us to cook traditional recipes, those that year after year unite us in family gatherings. At least in my native country it is customary to prepare a special dinner for Christmas as well as for New Year, and in some occasions there are more guests than others, so there comes the problem of what exactly to cook. The idea of being in the kitchen is to have fun, not stress. That is why I bring you an exquisite recipe of Pork roast with spice rub, appetizing and very easy to make. But I should warn you, that before the course of cooking you may want to have already eaten something, because there will be a VERY tasty smell coming out from the kitchen.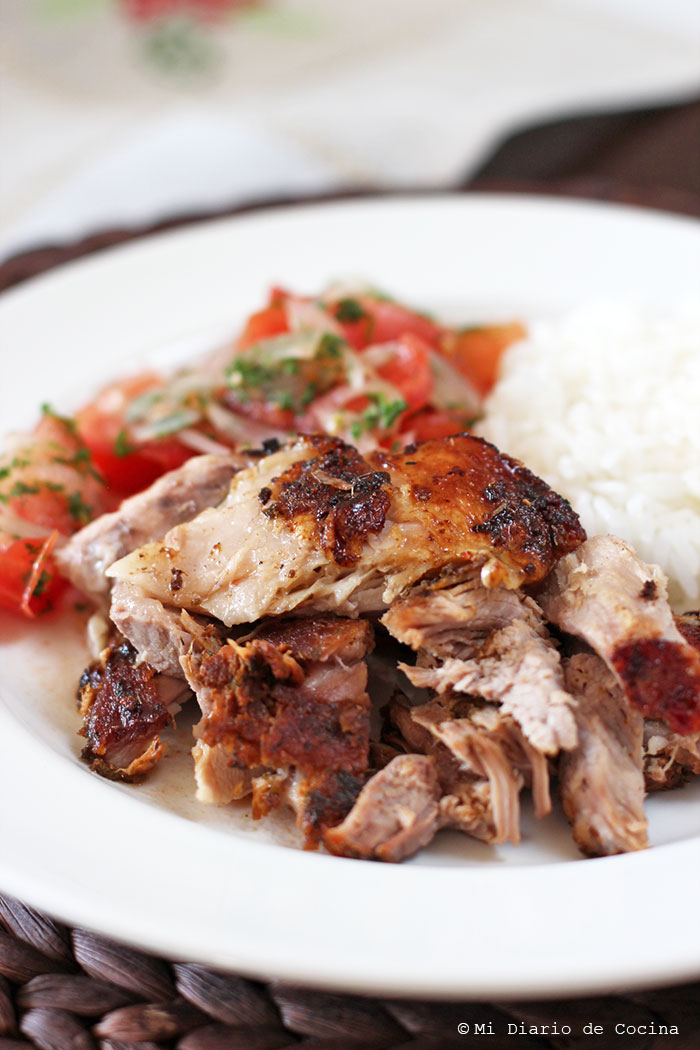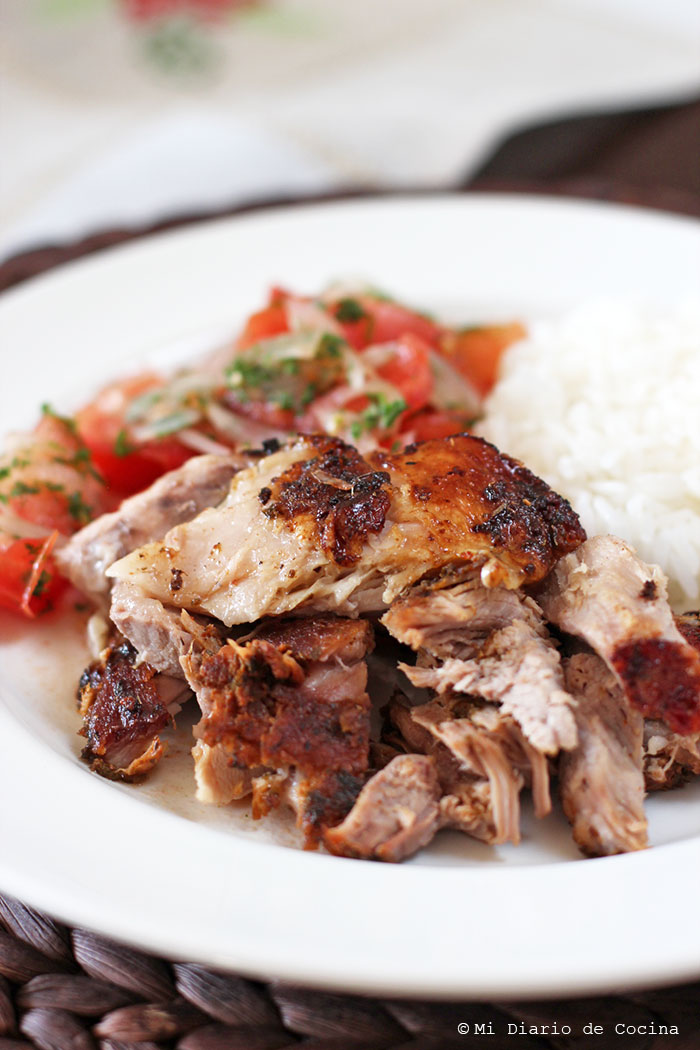 I like to please my family, and this pork shoulder cut of meat is perfect to be prepared in the oven, which by the way is also very tasty. The seasoning that I applied is very typical Chilean, and the best thing of all is that while it is cooking, you will be able to continue preparing the rest of the dinner.
For this recipe, I didn't need to add any liquid such as juice or wine, because the same oil that I add to it will help the pork to release its own liquids, which will keep it moist. And about halfway through the cooking process, you can carefully pour on top the same juices that would accumulate on the sides of the tray where it is cooking.
This dish is perfect to surprise your family because of the simplicity of its preparation, and it will be reflected in a succulent dish that is ideal for Christmas or New Year.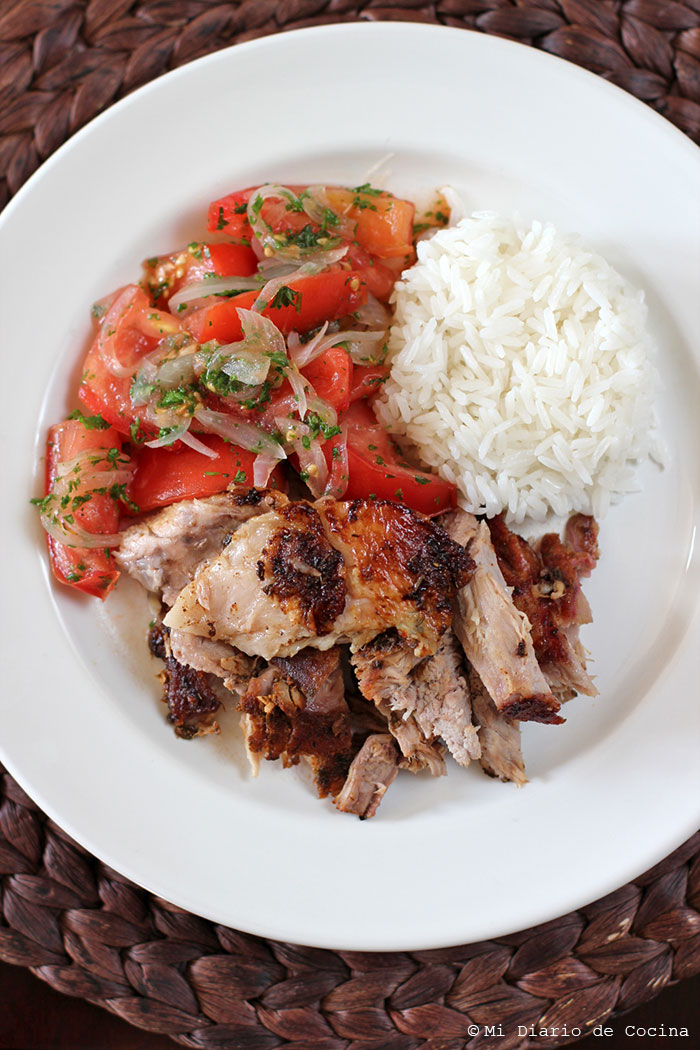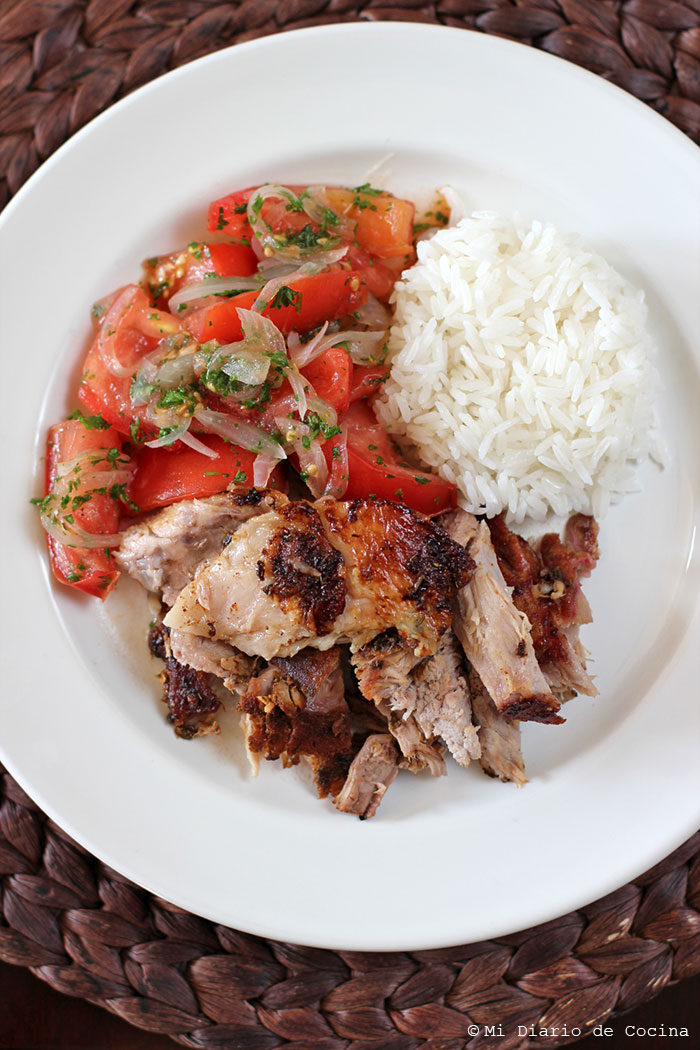 Print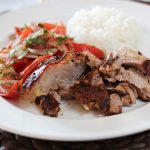 Pork roast with spice rub
---
Total Time:

3 hours 10 mins

Yield:

4

-6

1

x
1

cut of 8 pounds of pork, can be pork shoulder

4

cloves of garlic, chopped

2 teaspoons

of paprika

2 teaspoons

of salt

1 teaspoon

of pepper

1 teaspoon

of oregano

2 tablespoons

of parsley

1/3 cup

olive oil
---
Instructions
Prepare the marinade in a small bowl: place the chopped garlic, paprika, salt, pepper, oregano, parsley and olive oil. Stir very well.
With this marinade and with the help of a brush, spread it all over the pork.
You can leave it marinating for an hour, or from the night before if you wish.
Place the pork in a dish that can be baked and cooked at 420°F (220°C) for 30 minutes.
Then lower the temperature to 350°F (180°C) and continue cooking for 90 more minutes.
Then carefully pour the same juices obtained from the baking tray over the pork.
Continue baking at the same temperature for 90 more minutes.
Ideally, you should use a food thermometer, which will tell you if it is ready inside the pork, it should reach 160°F (71°C).
After the cooking time is over, let it stand for about 20 minutes before serving.
Serve the pork with white rice or baked potatoes, as well as with a nice Chilean-style tomato salad.
Prep Time:

10 mins

Cook Time:

3 hours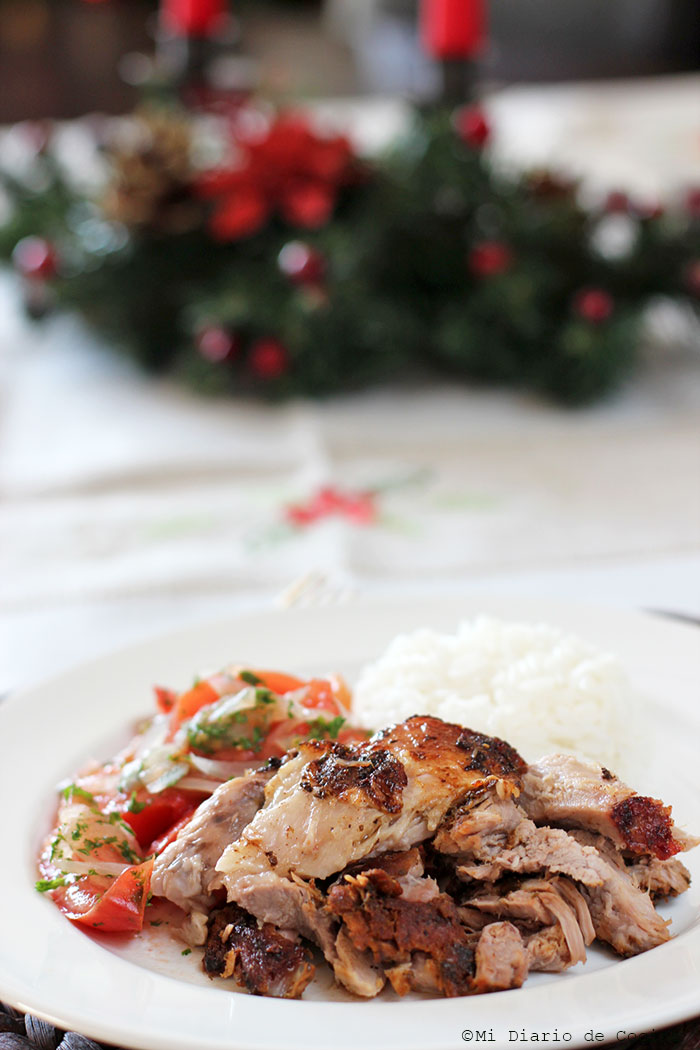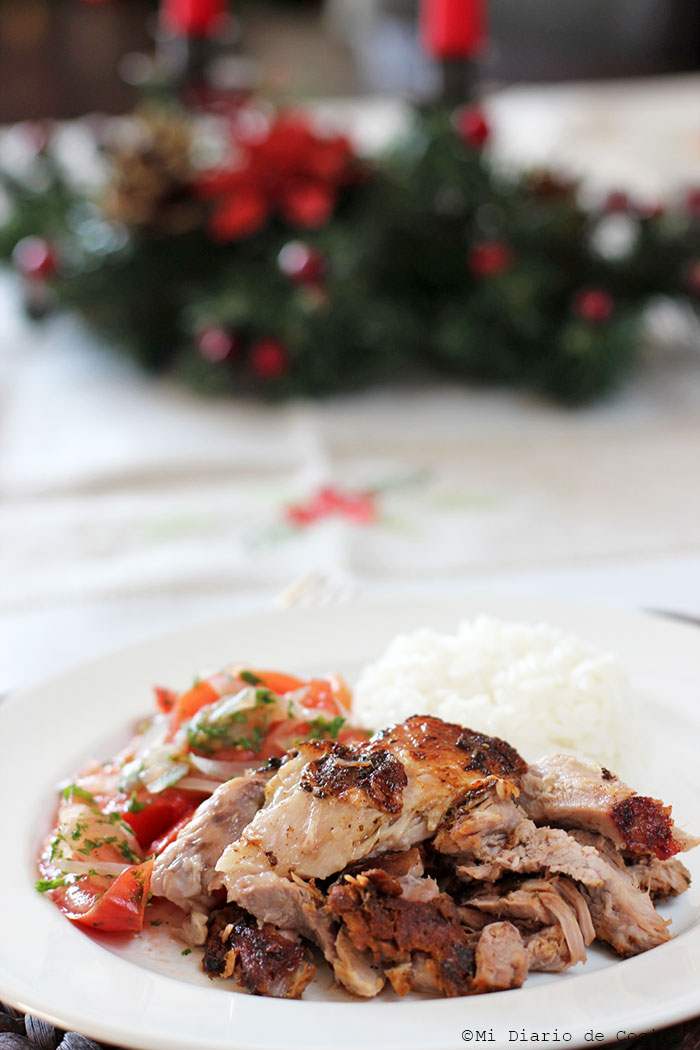 If you need more ideas or recipes for these holidays, to celebrate with your family and friends, visit PorkTeInspira.com, and get inspired to prepare delicious recipes this year. Follow the hashtag #ElSaborDeHoy on social networks to find even more ideas or share yours.
Remember to visit your nearest store to buy pork, and you should be able to find several cuts of meat, and ideally look for lean cuts.