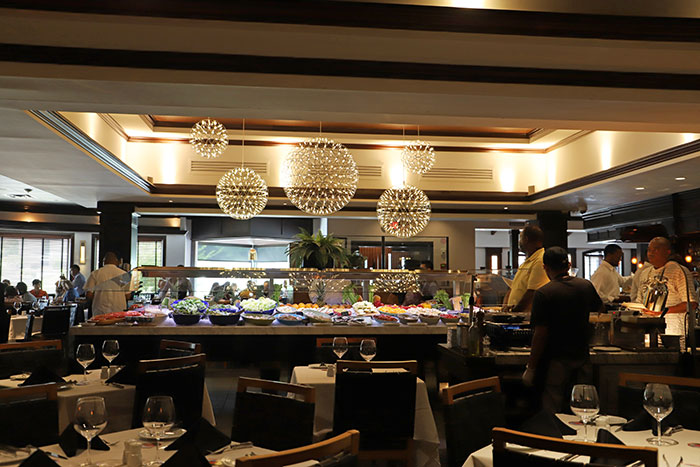 A few days ago I received an invitation to go to the restaurant Fogo de Chão, to try their summer menu, and to enjoy all the nice things that visiting a restaurant of this style bring.
First of all, this time I visited the location in the area of Buckhead, in Atlanta. From the time I came in, the nice way with which I was welcomed is so pleasant, something I consider essential, and that I think goes hand in hand with the level of service and good cuisine they can offer. In the same line, the waiters and all those who serve the customers, are attentive to anything that the customers need.
I can not mention enough the special attention of William Nunez, who told us a little bit about this specific location, and we ended up talking about the Chilean wines that they offer in Fogo de Chão.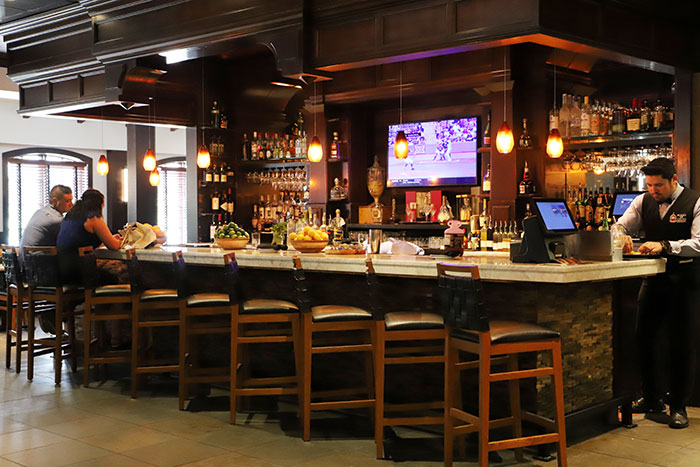 If you want to come and enjoy a variety of cocktails, here you will find a special section suitable for this, and do not hesitate to ask for non-alcoholic cocktails such as Watermelon Fresca Cocktail, Grapefruit Elderflower Spritz, or Pineapple Mint Lemonade, ideal for this season.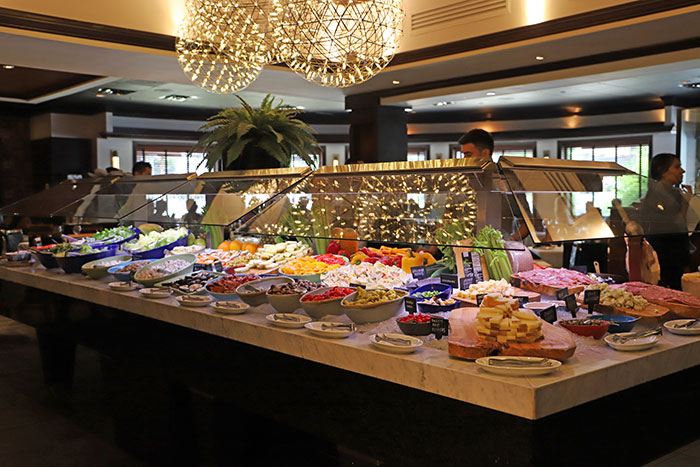 Fogo de Chão is a Brazillian-style steakhouse, therefore their specialty is meats of all kinds on the sword. You get quality cuts of meat, and at the precise cooking point you want. But before you get to that part of the visit, you can taste soups or creams as a starter, but you can directly go to the free buffet, where you can enjoy an incredible variety of accompaniments for all tastes.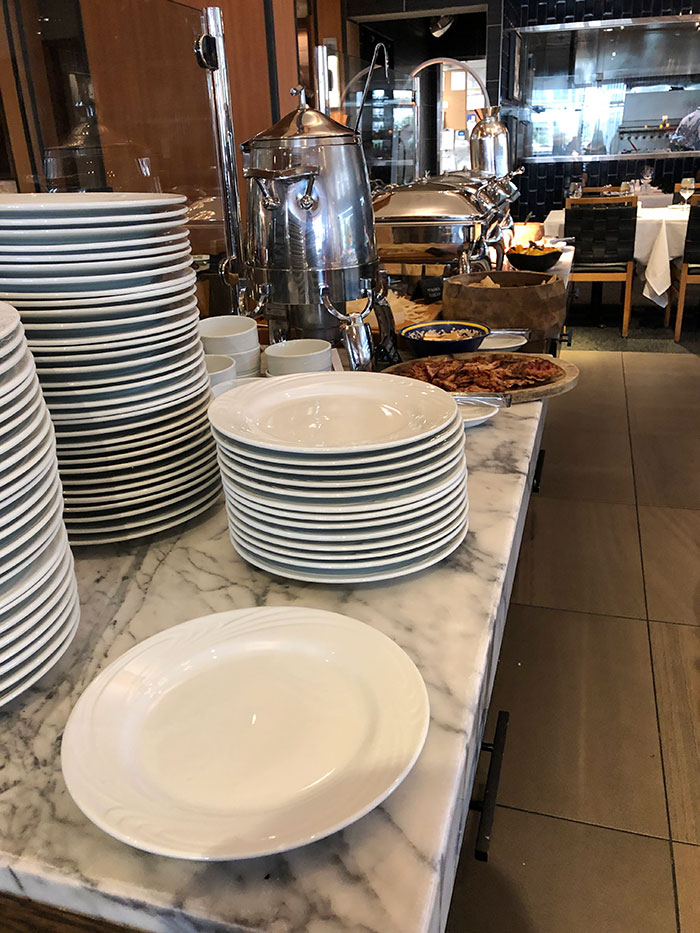 Then comes the main course, the meats. At this point you can see how the meat servers walk around bringing the meats, and at the table there is a paper that is red on the one side (which indicates to temporarily stop getting more meat), or you can turn it over showing a green color (so the servers immediately approach to you bringing more meats on the sword).
You can eat and repeat as many times as you want, fantastic, isn't it?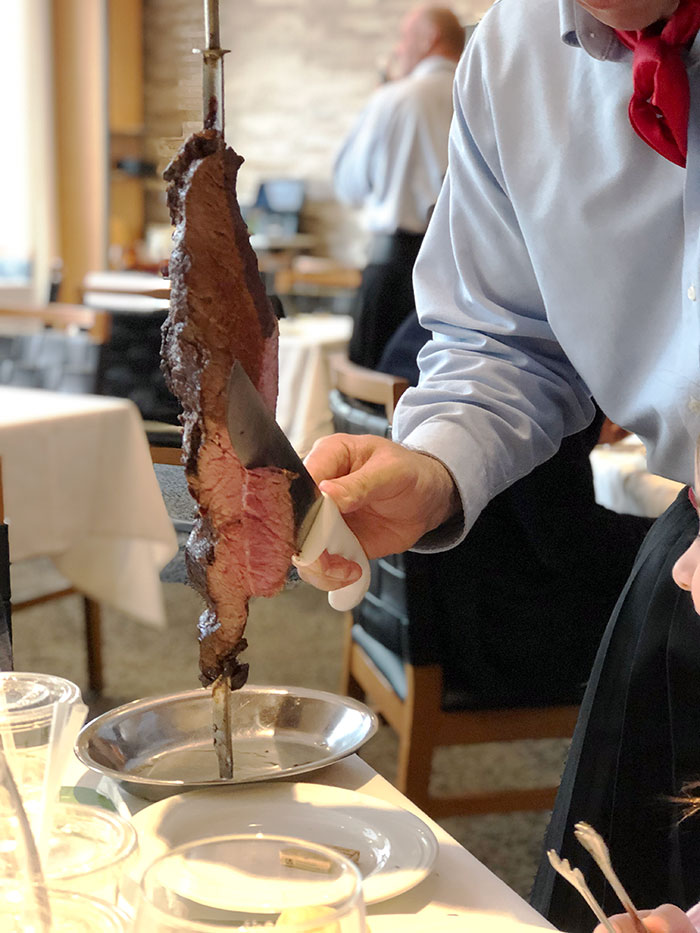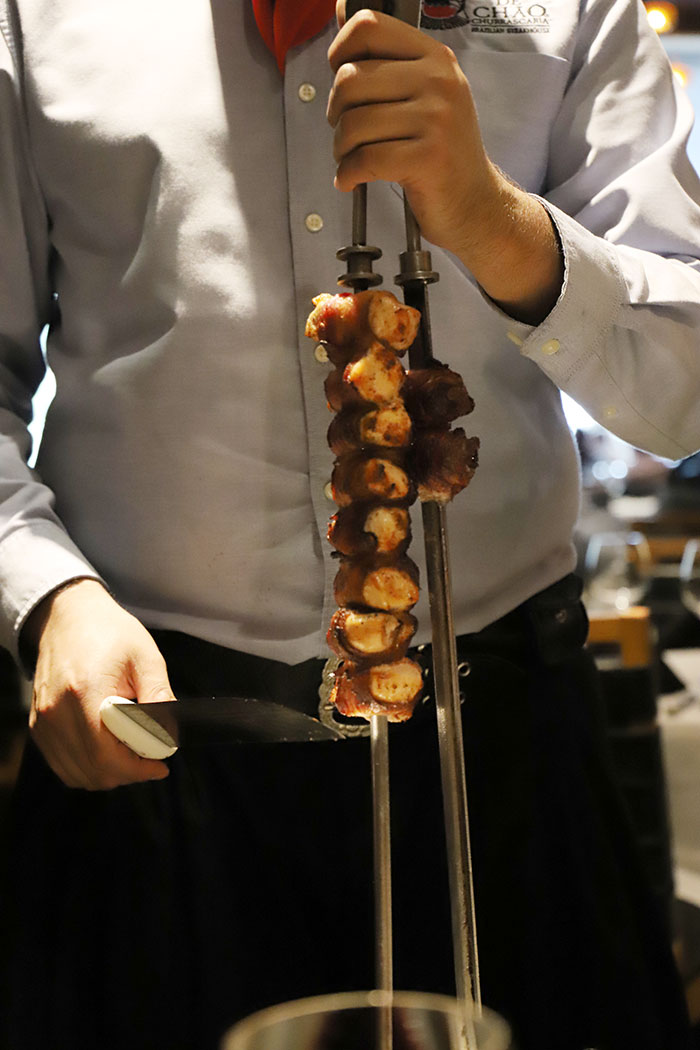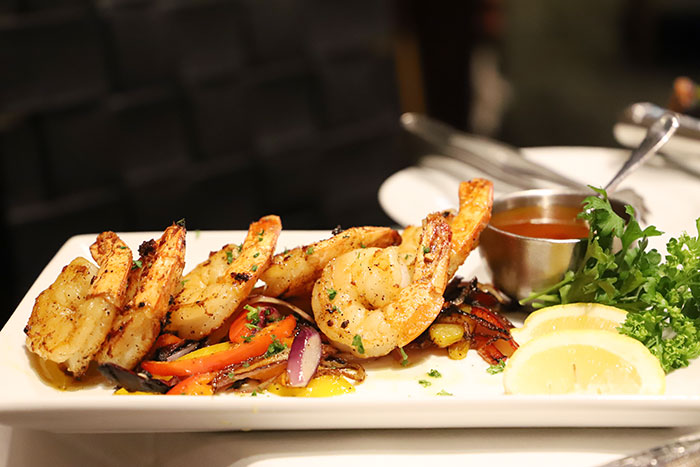 This time I also tried these tasty shrimps in a bed of sautéed vegetables, and served with a mango sauce.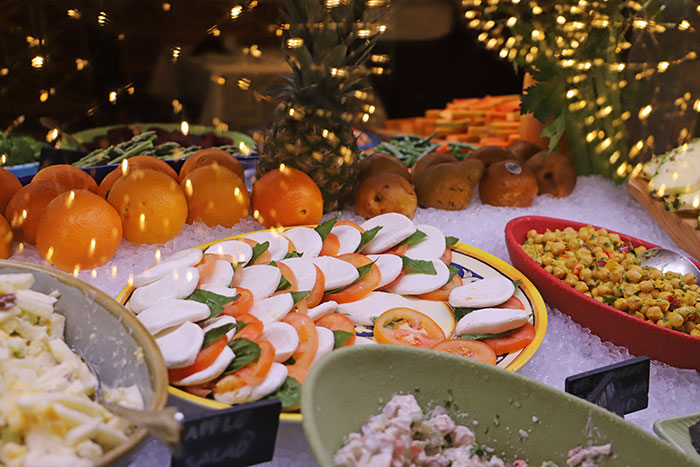 This summer you can find many varieties of salads, but two that stand out are the one of Tomato and mozarella, and the Watermelon with feta and mint.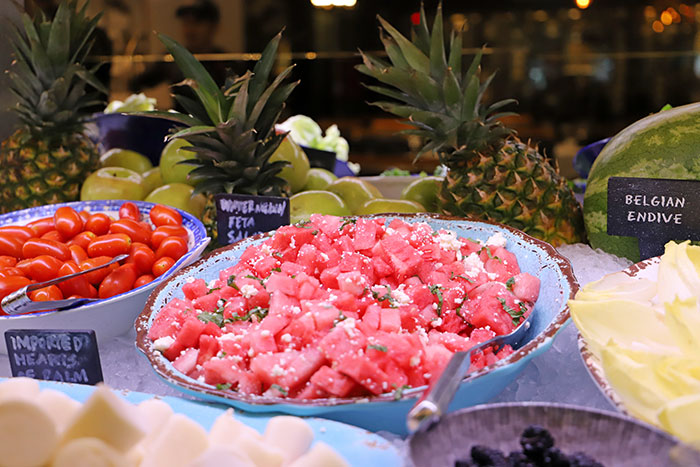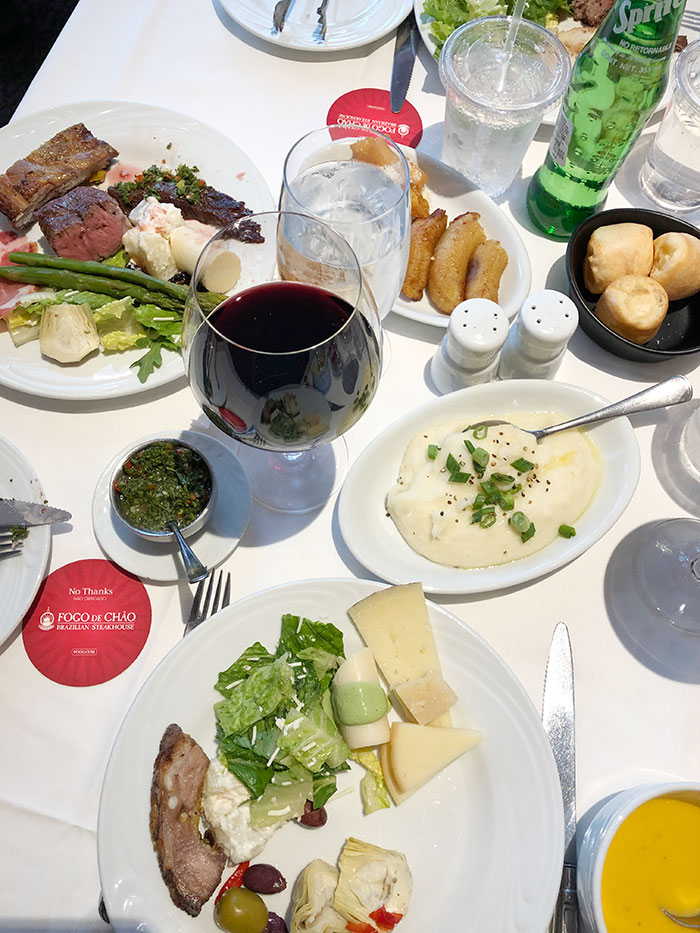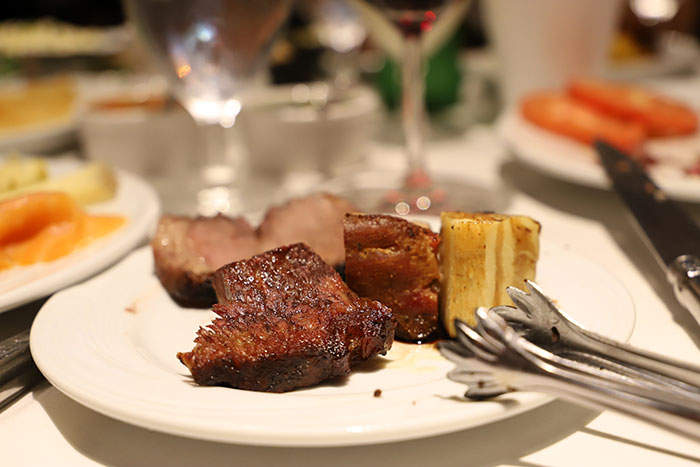 You may also want to try this exquisite grilled pork and pineapple, with balsamic glazing.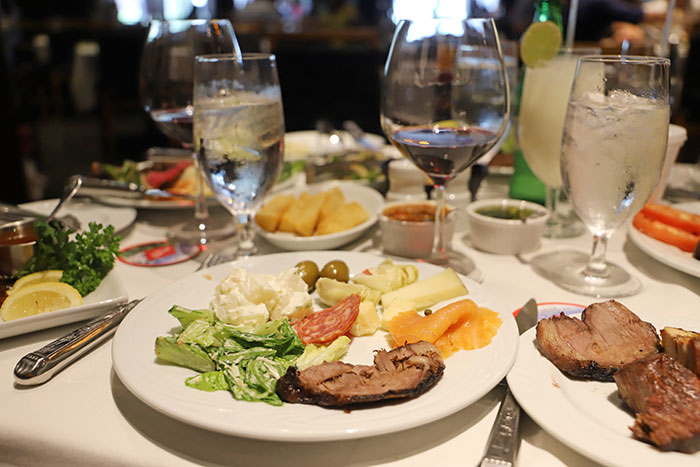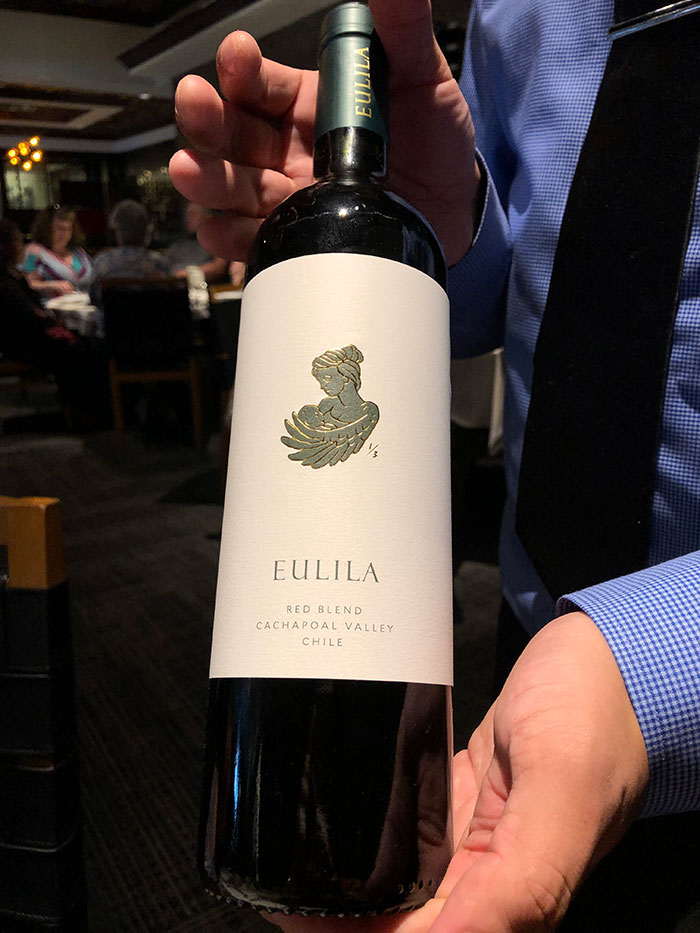 The wines that Fogo de Chão offers are exceptional, they have a variety of wines from South America, United States, and France. This time I had the opportunity to enjoy an exquisite Chilean wine from the Cachapoal Valley.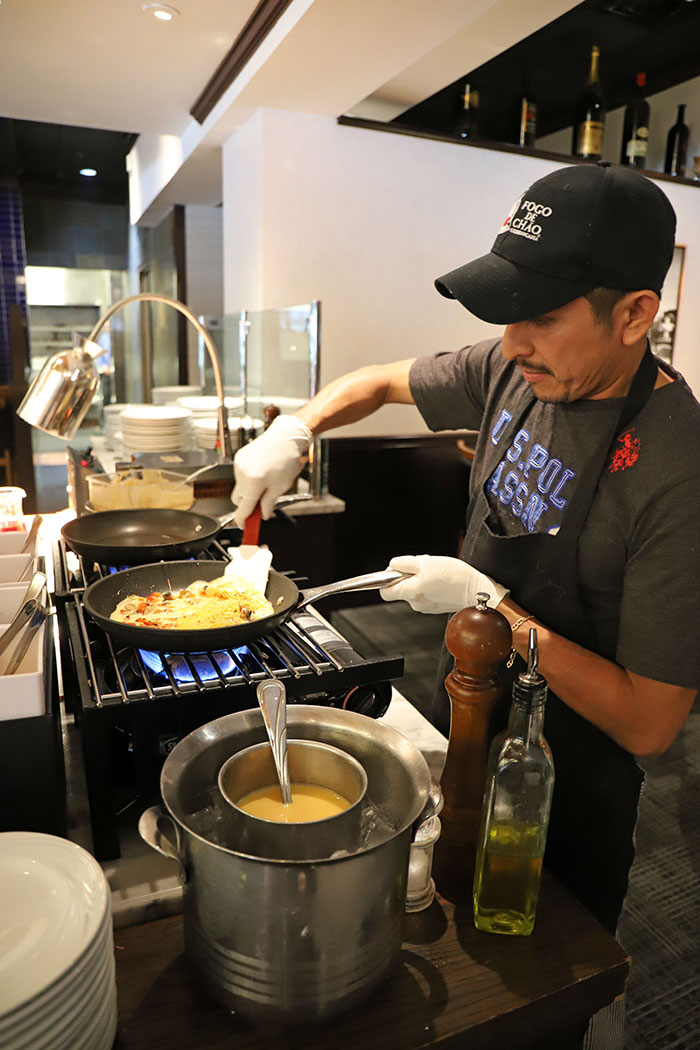 On this Atlanta location, you can find every weekend around brunch time, the omelettes and waffles service.
And as a finishing touch, you can also enjoy delicious desserts, as you can see in the photo below.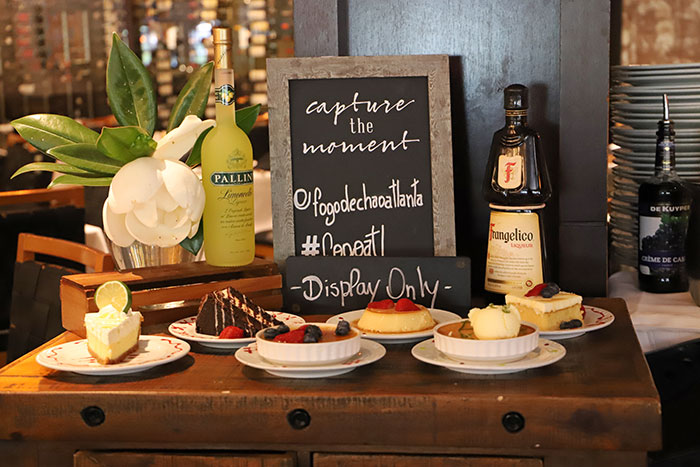 Without a doubt Fogo de Chão is a restaurant that is worth visiting. The quality of their products, their menu, and the service they offer are exceptional. We came as a family, and my children could also enjoy the great food offered by this restaurant here in Atlanta.
Have you visited Fogo de Chão? Was your experience good? Or what do you think about what they offer? Share your opinion in the Comments section below!