Recommended products September 2021, this time I bring you many products for you to learn about, so that you can see that there are many entrepreneurs around, and all of them with incredible quality. In the market in general there is a lot of competition and there are many offers available, and that is why sometimes we miss out on learning about products that may be useful to us or simply to vary some that we already have.
I always try to showcase those related to cooking, but sometimes I also add some that are useful for our daily life or simply for the family.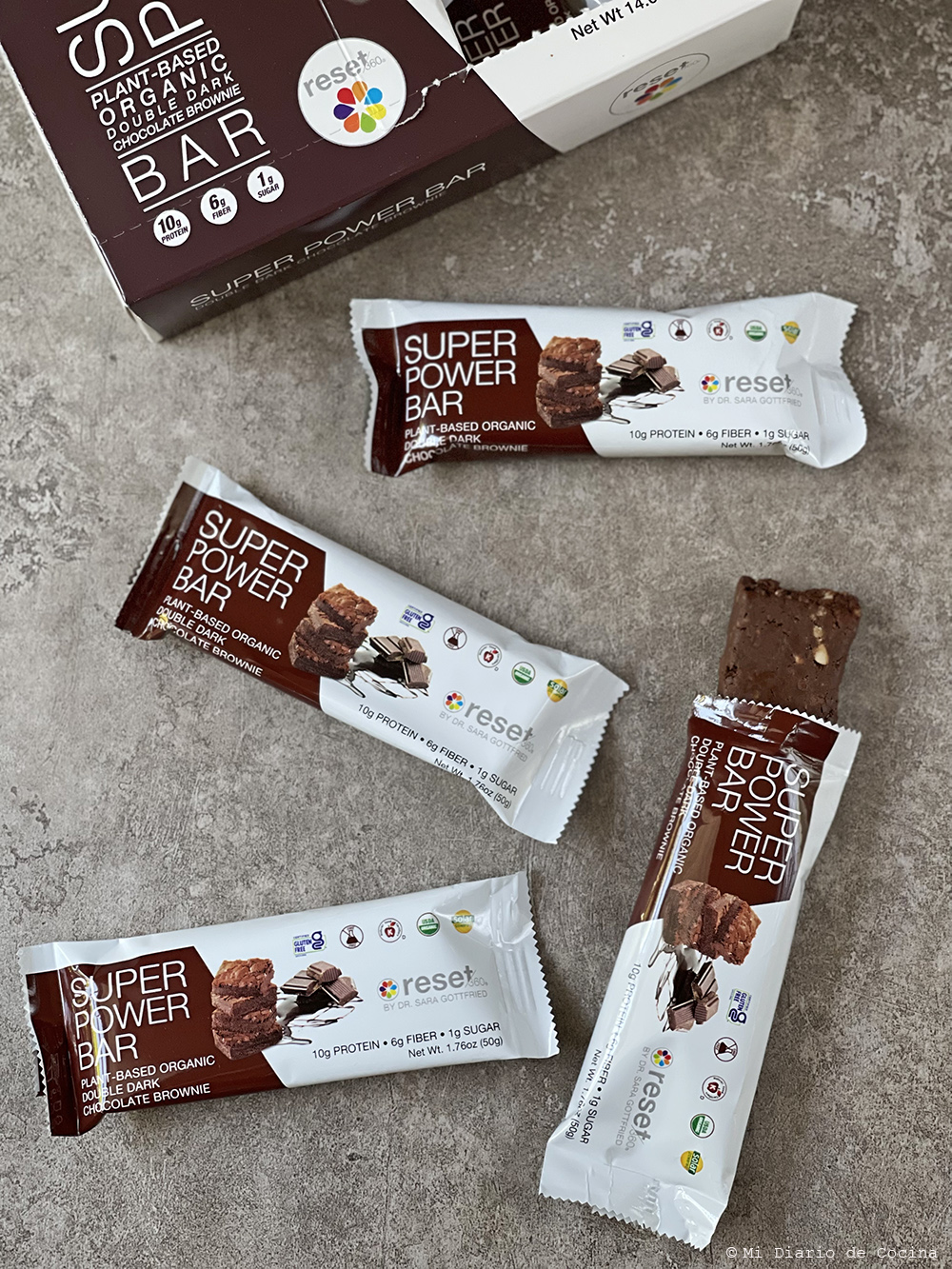 We start with Reset 360 , a company dedicated to a line of plant-based products. On this occasion I was able to try these rich chocolate bars, ideal as a snack and as a source of protein, it is also made with organic ingredients. On their website you can find much more information, you can also find not only these Super Power Bars, but also supplements, detox, bundles and skin care products.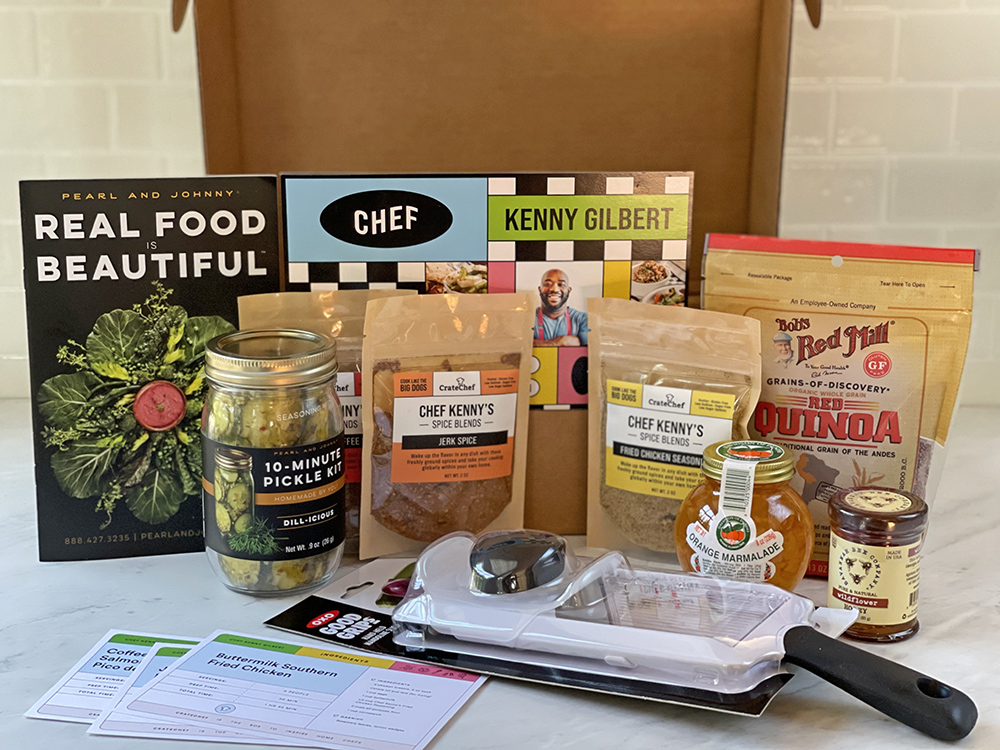 The top chef Kenny Gilbert has developed the base for his spice mixes, and now you can use them at home to cook great dishes for your own people, thanks to CrateChef, who has given this great opportunity to create these boxes full of delicious and quality products. There you can subscribe to purchase monthly or simply those that you pick. The truth is that this is a great opportunity, because it doesn't just come with the ingredients, but also some kitchen utensils, as well as new recipes to create delicious flavors in the comfort of your kitchen.
Do not hesitate to visit CrateChef for more information and to purchase these fabulous boxes.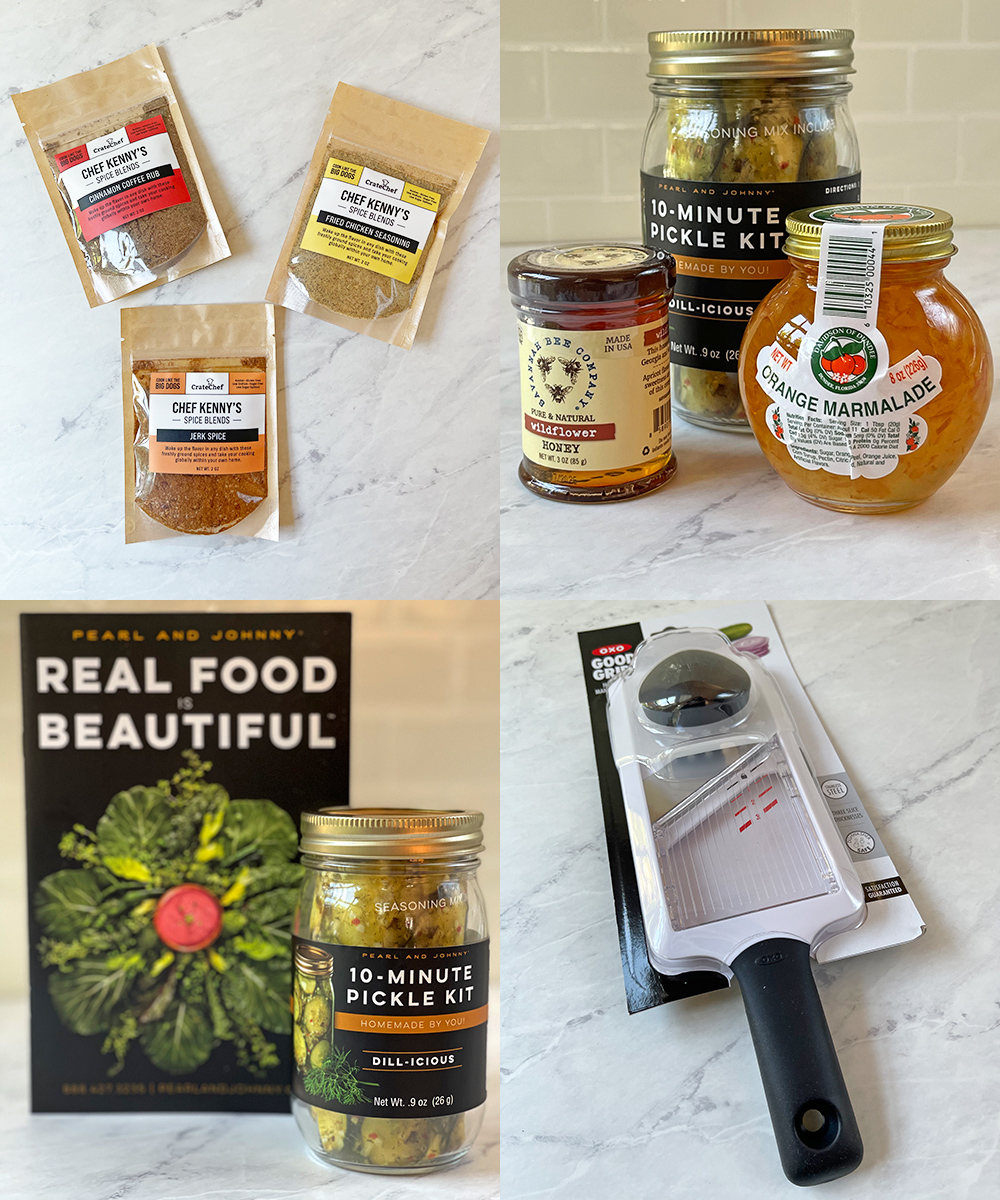 It has been a long time since I have tasted a yogurt as delicious as those of Cocojune, I really didn't expect it, since usually plant-based yogurts are not as intense in their flavors, not at least the ones I had tried so far. That's why I was pleasently surprised. Its smooth texture, pleasant taste causes one to want to taste more and more. And you know, best of all is that they contain probiotics which helps the health of our intestines to have proper digestion.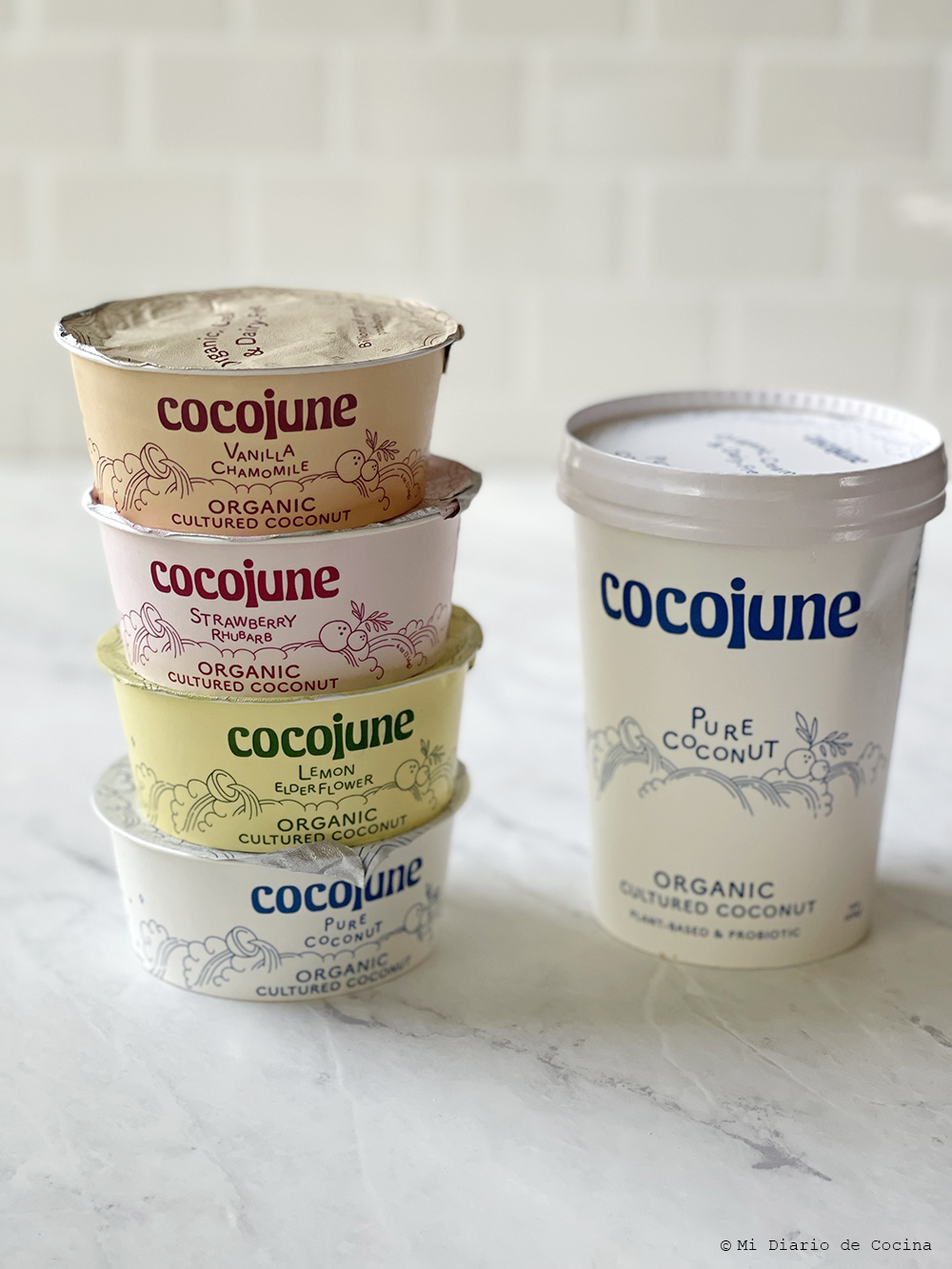 As you will see, Cocojune has many flavors for you to choose from, and I must also mention that this company is striving to improve its packaging so that in the future they can be compostable and thus have the best possible positive impact on the planet. That's great, right? Personally, I wish them the best of success and that you dare to visit their Website for more information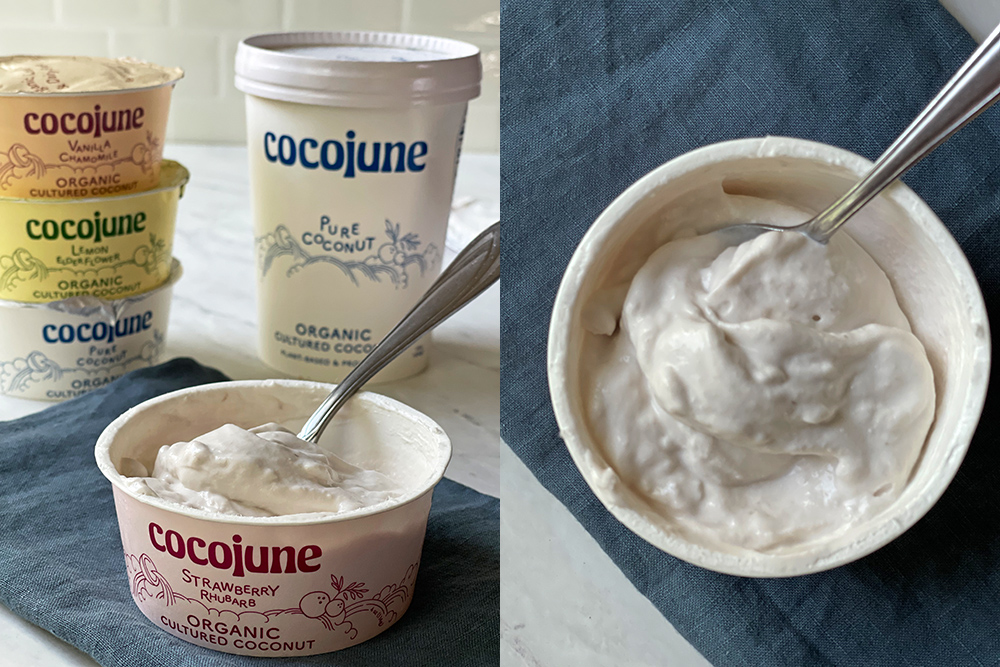 I have finally been able to try some of the products from Pamela's , the store bears the name of its founder and she wanted to dedicate herself to this line of gluten-free products. Which is great for those who have this restriction, or simply by own choice preferring to consume these types of products, as I have met many friends who have felt much better about their stomach when they have moved away from gluten. Of course it is always good to visit the doctor to see the real reasons, but returning to this excellent alternative that Pamela's offers, they will be able to produce a lot of products from different types of flours, mixtures, snacks, pasta, cookies and that is how wide their production is. Really interesting and great.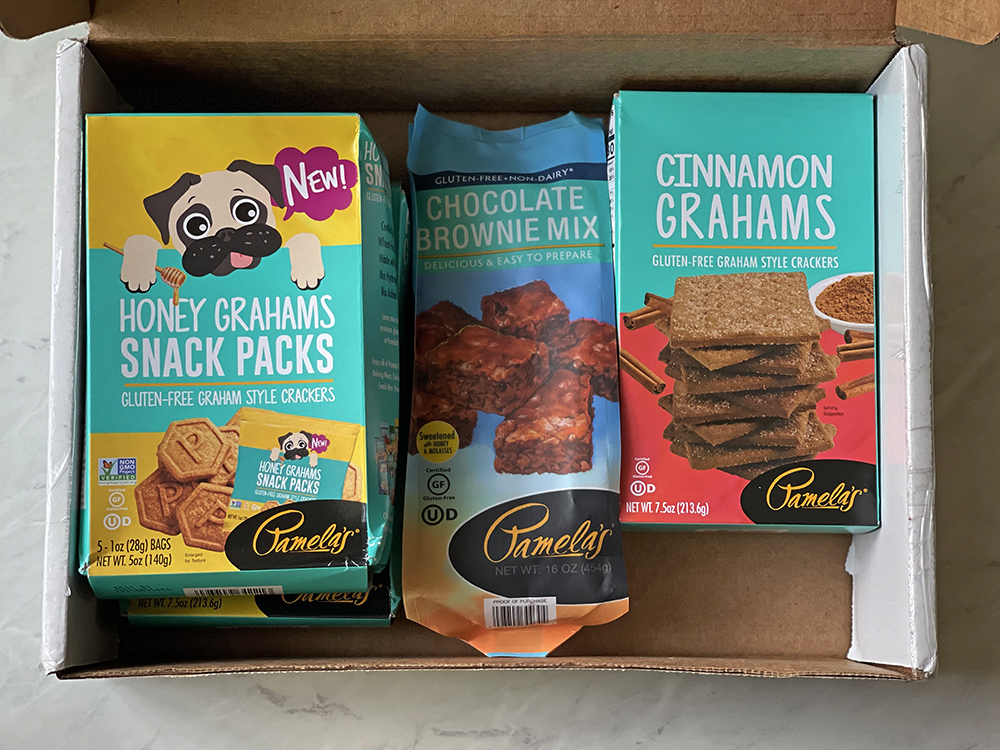 This time I decided to prepare a mixture to make chocolate brownie, very easy to make and with a super tasty flavor. For this product or another that you are interested, visit their Website for more information or to buy directly.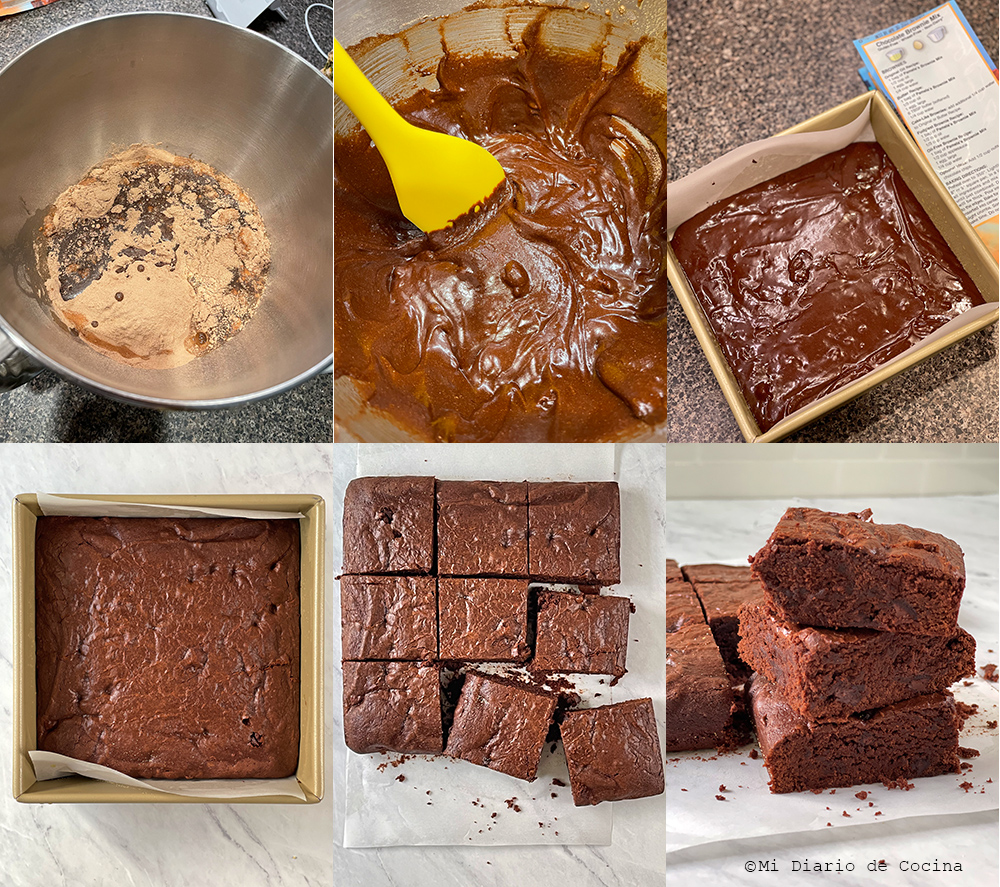 For wine lovers, I present to you Stella Rosa Wines , a family business that has been created in Asti, a province of Piedmont, Italy. The origin of its aromatic grapes that have become the hallmark of the style they have. One of their first wines was Moscato D'Asti, and currently Stella Rosa has more than 20 distinctive flavors.
This time I was able to try Stella Rosa blueberry, a sweet wine with a touch of blueberries ideal to accompany white meats such as grilled chicken, and also some desserts. Visit their website for more information and for you to see the incredible variety they have, and so you can buy if you like.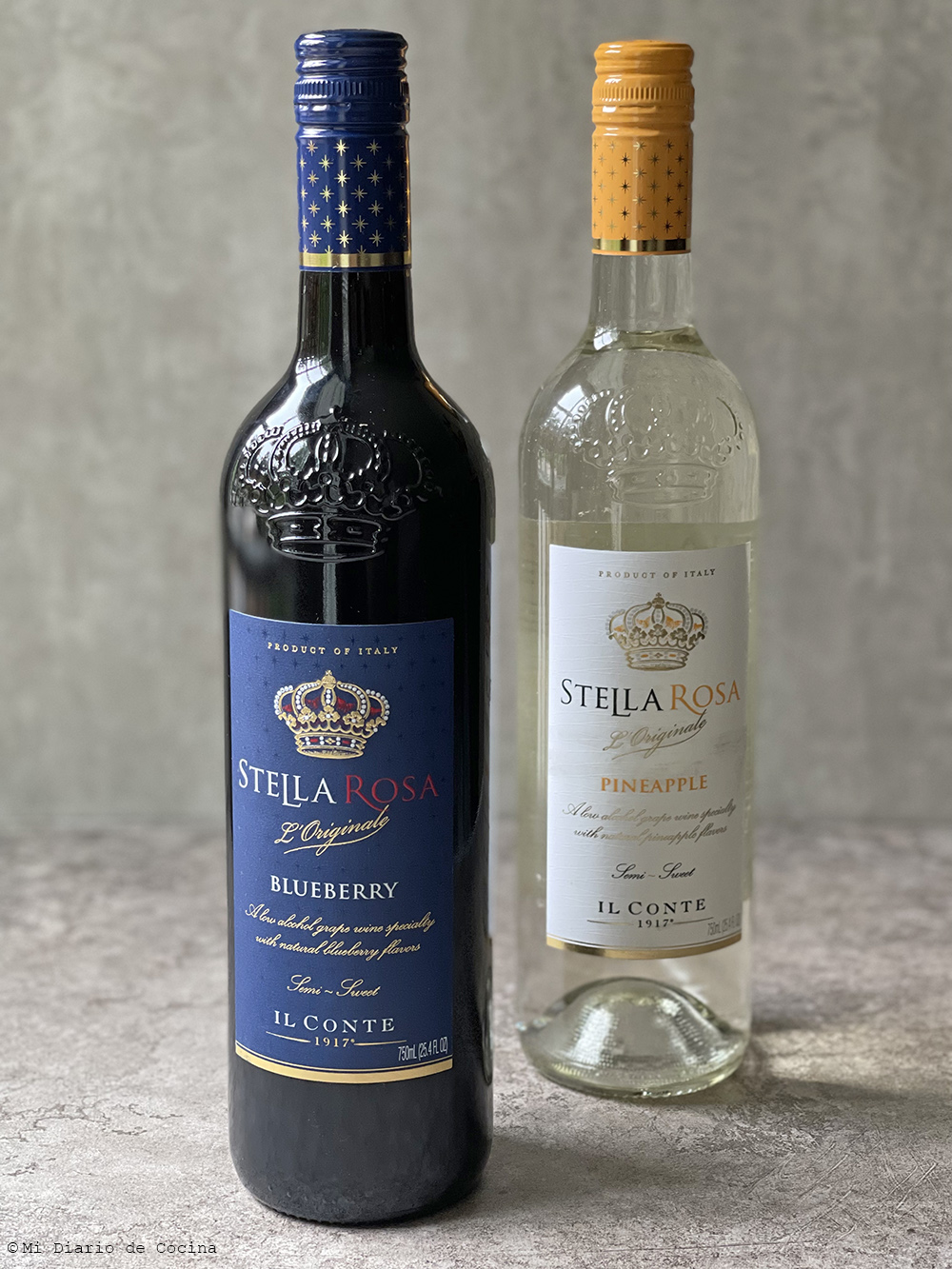 For those who have children, nephews or the son of a dear friend, do not hesitate to recommend this lunch box Omie , practical, easy to use, made of excellent quality material and with the incredible detail that a built-in thermos brings. Of course it is optional, because that part can also be removed. Personally, I have to deal with lunch boxes every day, because I have two kids in school and here you have to send them their food every day.
Now I just present you this Omie lunch box, because soon a super post is coming that has taken me more time than I wanted with ideas of food to take to school, and I will certainly use this Omie lunch box.
Visit their website so you can see this and all the other products they have.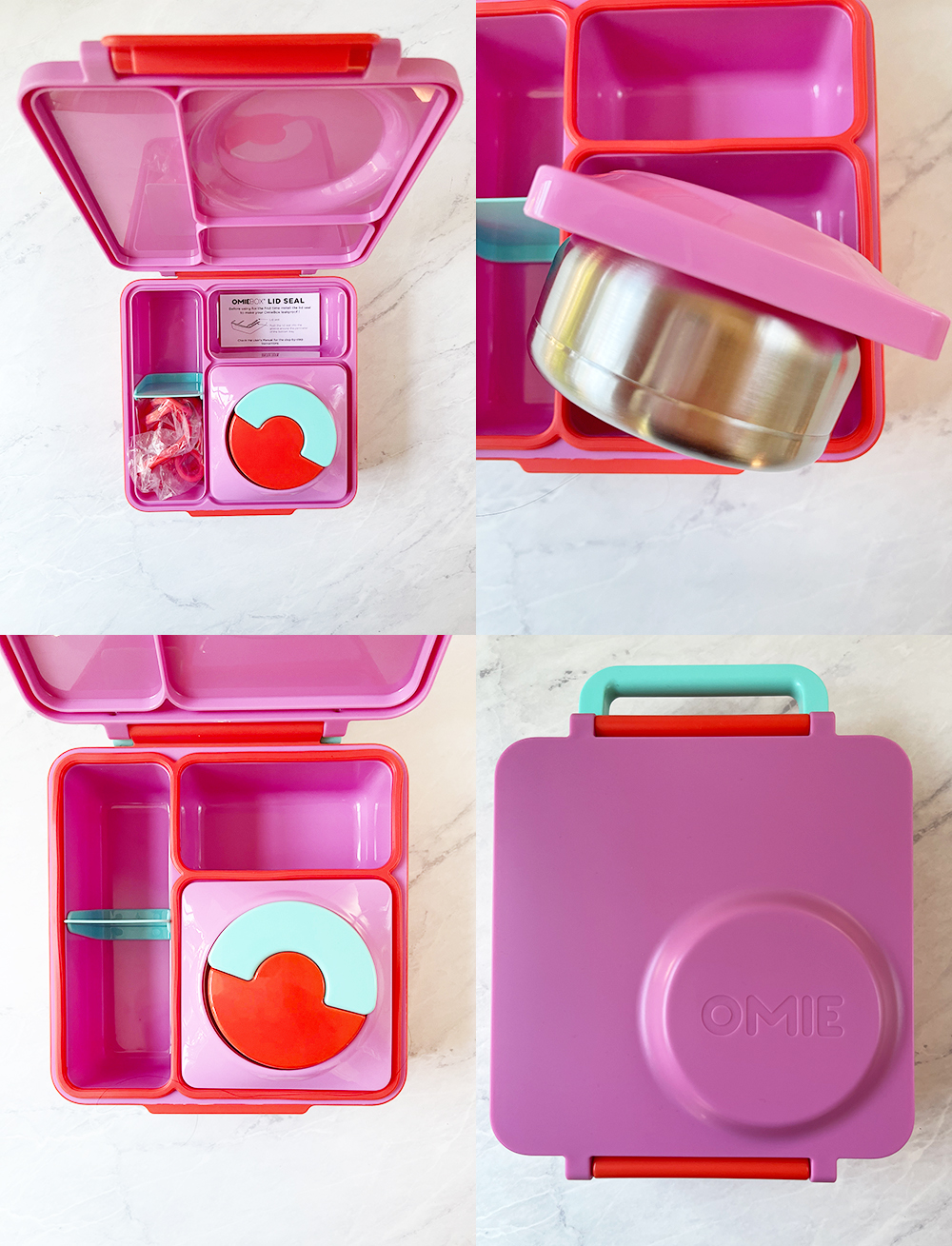 For those of us who work with cell phones, I present this accessory of Triptech very useful to hold and support the cell phone for the different occasions we need. On their website you can buy it, in addition to seeing all its varieties of colors.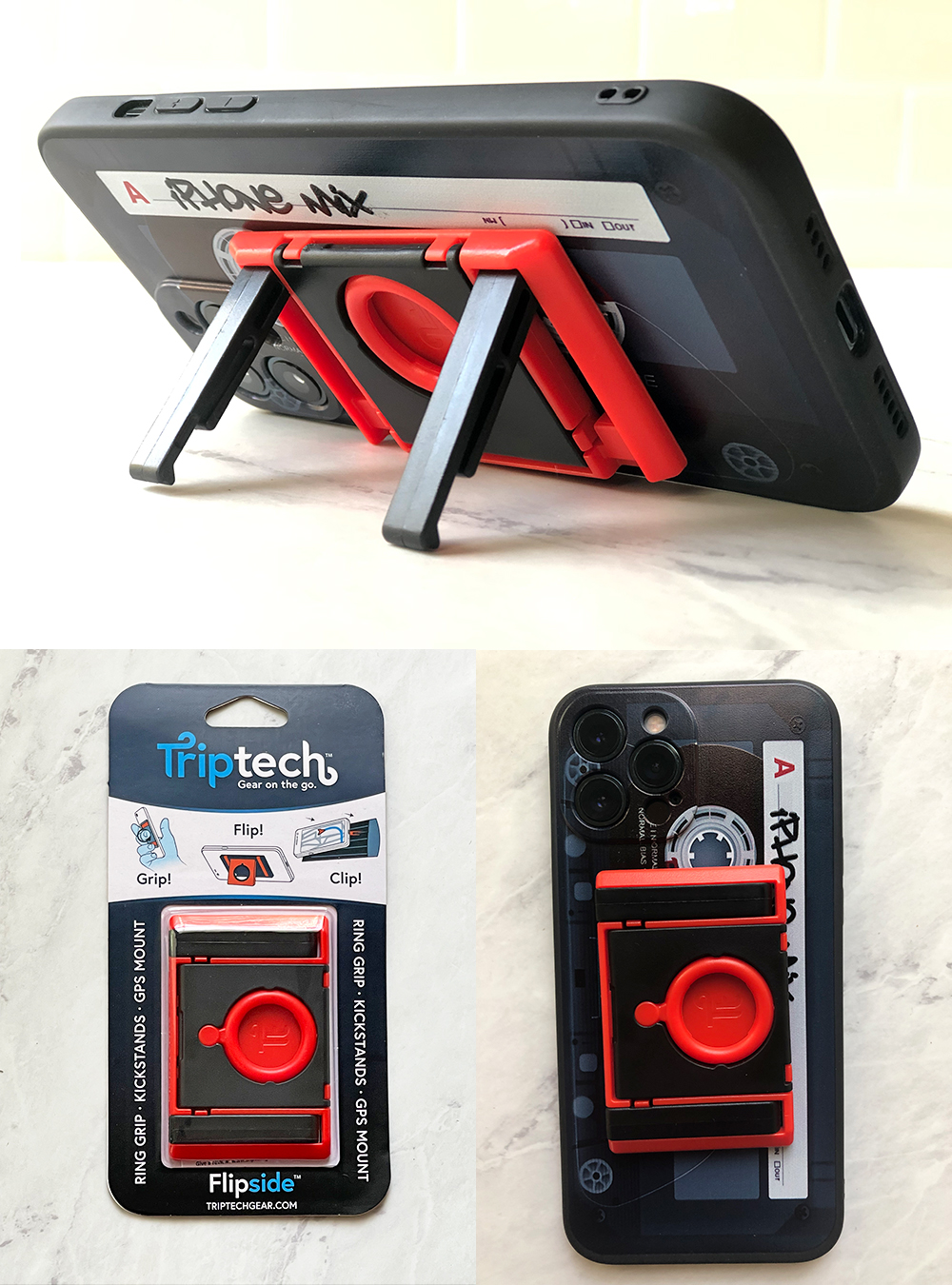 Look at the wonderful solution that I bring you thanks to Keen one foods , and their Quinoa cup product, look at the photo and see all the varieties of flavors they have. And you know what is the best of all? It's that you can have it ready in just 7 minutes! They also come so well seasoned that you only have to add water. This is an excellent opportunity for you to eat quinoa more often.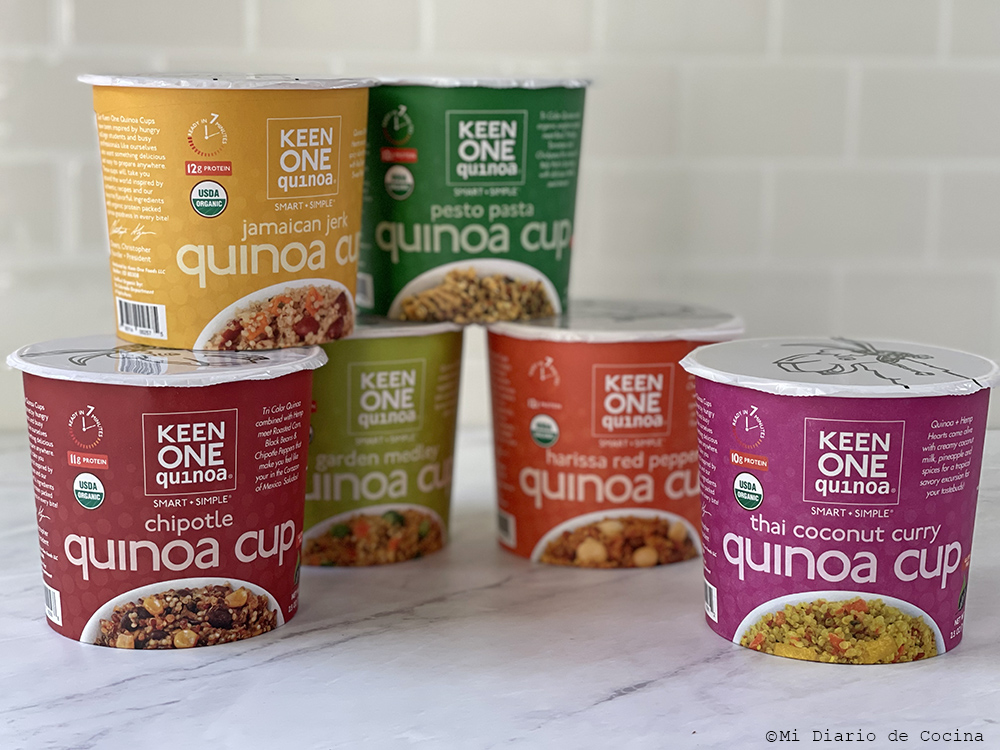 This time I tried the quinoa cup thai coconut curry, simply delicious, it was a good accompaniment to my lunch. Do not hesitate to visit their website for more information and to purchase their products.

This cool box in the photo below belongs to Little GF Chefs , and are dedicated to developing gluten-free recipes that are ideal for those with a food allergy such as peanuts, soy, eggs, or milk. The good thing is that they offer this in a more entertaining way, since they have these boxes where you will find everything you need to cook with your kids or nephews. In addition, suitable accessories are always included for your children to use.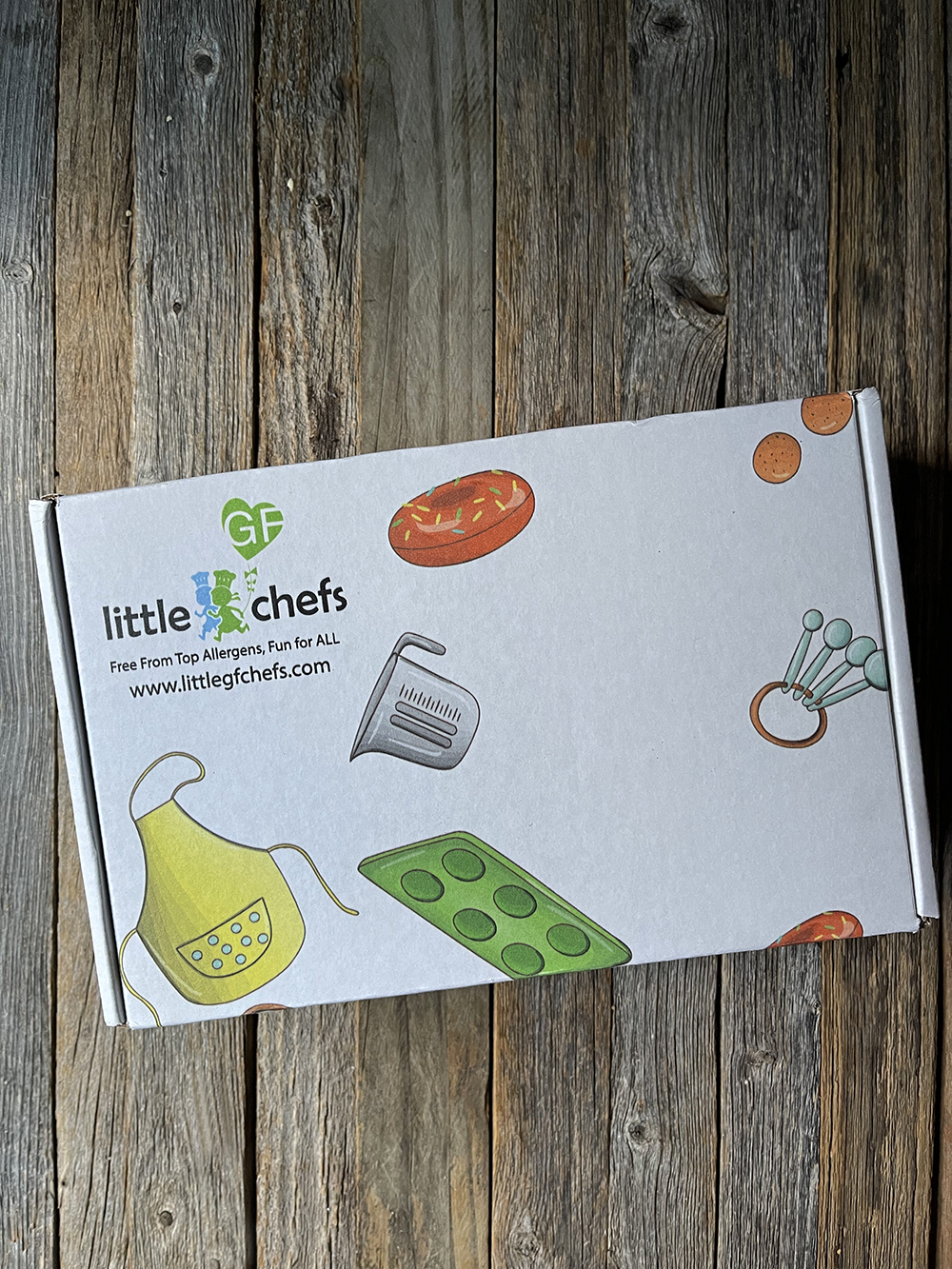 On this occasion we were able to prepare a delicious pizza dough in a very practical way, in addition to including the recipe and ingredients, it also brought a pizza cutter and a nice tablecloth. Visit their website so that you can see according to the time of year all the boxes they offer, so you can cook with your kids.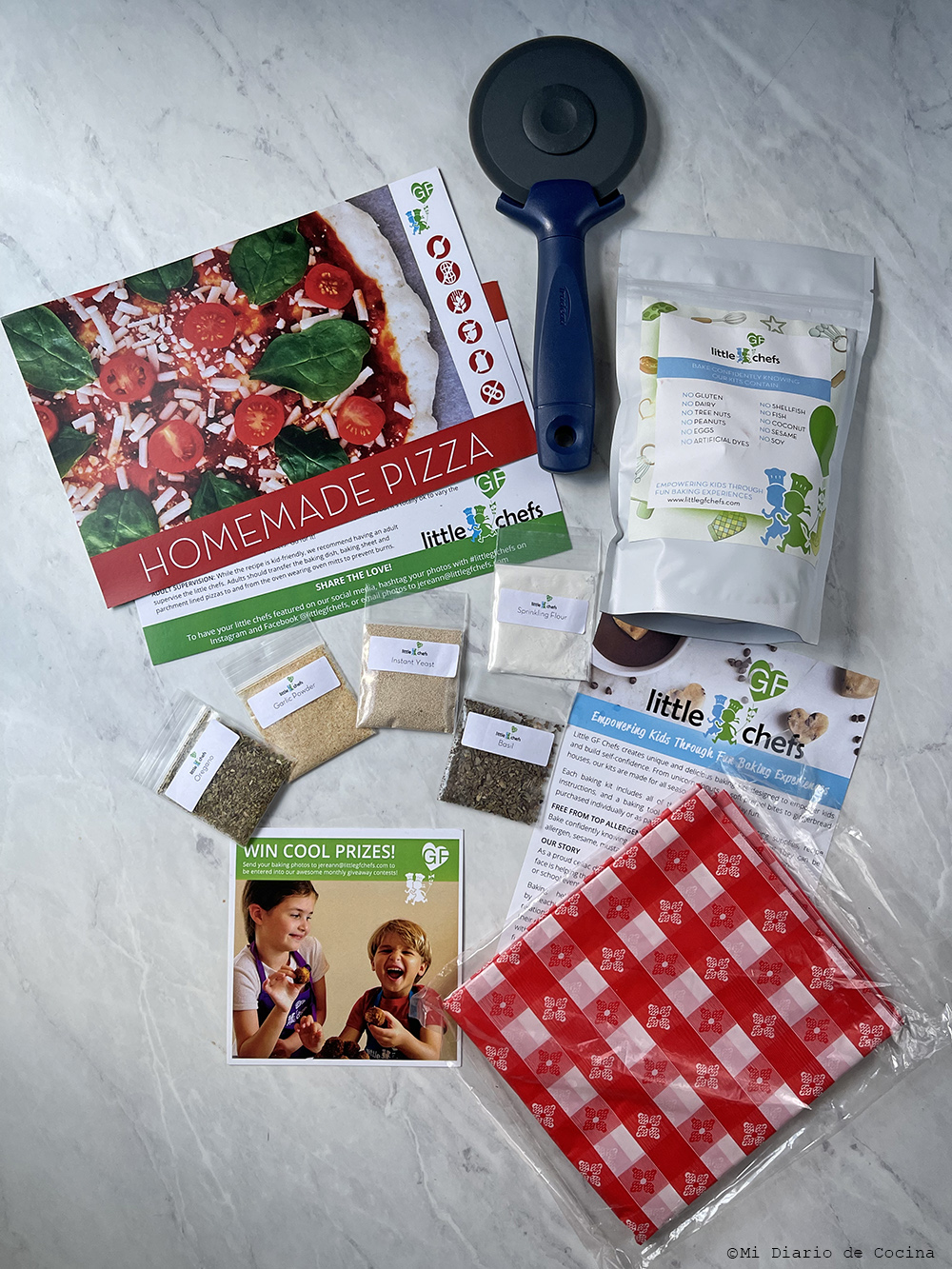 In this month of September I received Making Memories Bo x, a box that contains a series of activities for children. My daughter loved it and we were able to enjoy together, and she also enjoyed by herself the activities where she was developing and showing her skills, as well as a being a super optimal way to entertain herself and thus stay away from screens.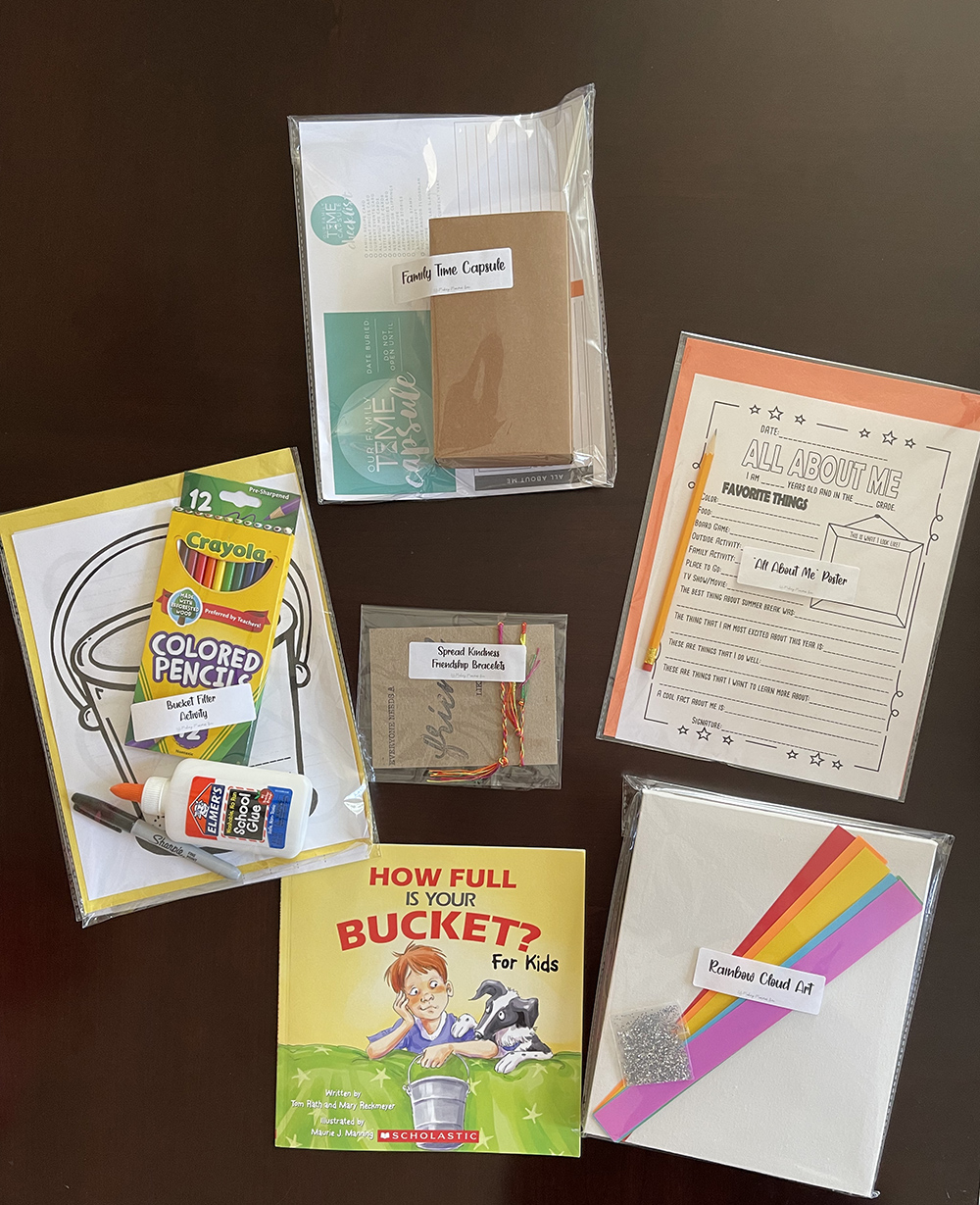 Every month The Making Memories Box , brings different themes and on its website you will be able to find the ones that attract your attention the most, and purchase according to your liking. But it really is a wonderful alternative for children to enjoy immediately, because everything is ready to go.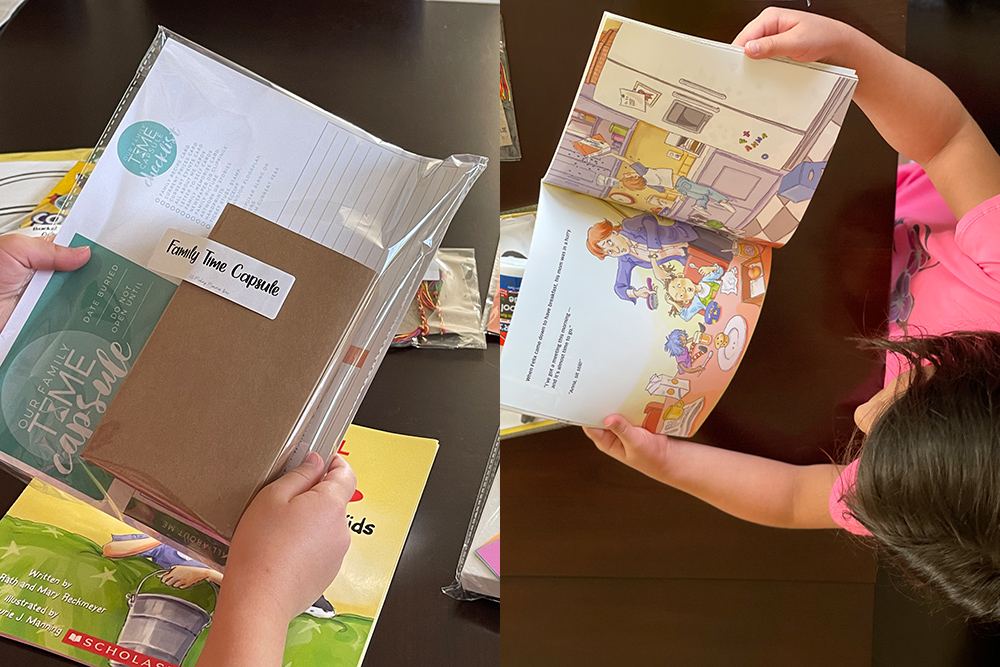 I hope you have enjoyed these recommendations, please do not hesitate to write me if you have questions or any queries. And well, I encourage you to continue reading the next posts, with some delicious recipes.