This time I share with you the recommended products for July 2021, most of them are perfect to use outdoors and here we are in the middle of summer, so it was ideal to be able to see the operation of several products that I have. Especially when we went camping, an activity that we love to do as a family, in particular for the children who have a great time, also because we have the opportunity to stay until late in the open air, enjoy good food as well and enjoy the night in all its splendor.
I hope you'll find this information useful, remember that not everything is cooking, however in some way or another several products that I present below are still linked to cooking. You can click on the links that are marked in the words that stand out or that are seen in another color, with this you can go to the product's website to obtain more information or if you want to purchase it.
In my next post a new recipe is coming, so be on the lookout that something delicious and enjoyable is coming.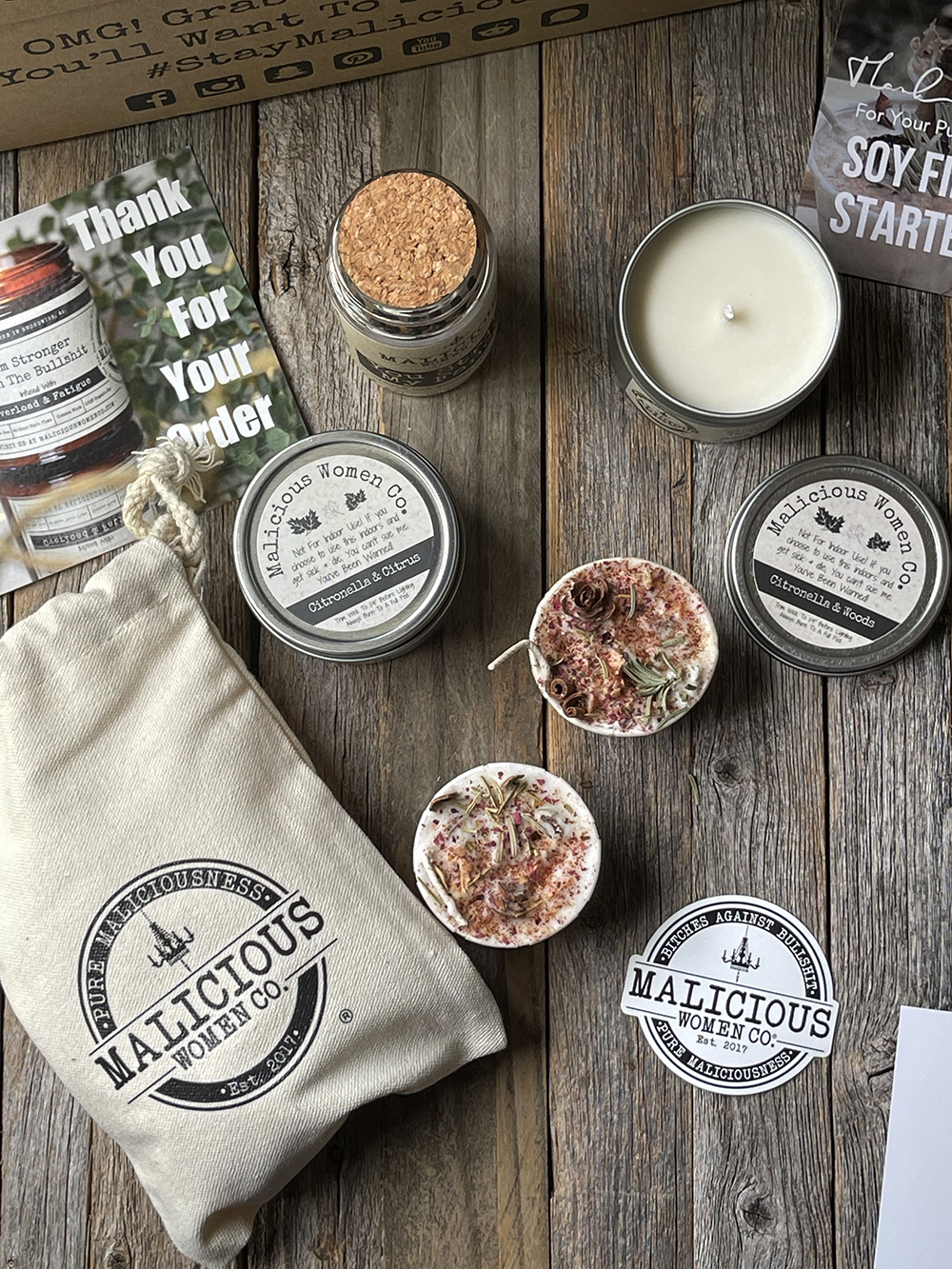 This time Malicious Women Co. sent me a fabulous set to enjoy precisely at the campsite. As you will see in the photos, there are two products that were essential for the occasion, the first being citronella candles (You're Buggin 'The Shit Out Of Me – Citronella & Citrus ) in the ideal size to have on the table and thus be able to ward off all the mosquitoes that were around us, definitely an excellent repellent. The other products are All-Natural Soy Fire Starters, perfect to help us light the fire more easily, you just have to light it next to the wood and voila, a bonfire will start in no time that you can enjoy to make your s'mores of course.
Visit their website and you will be able to learn about many other products and information.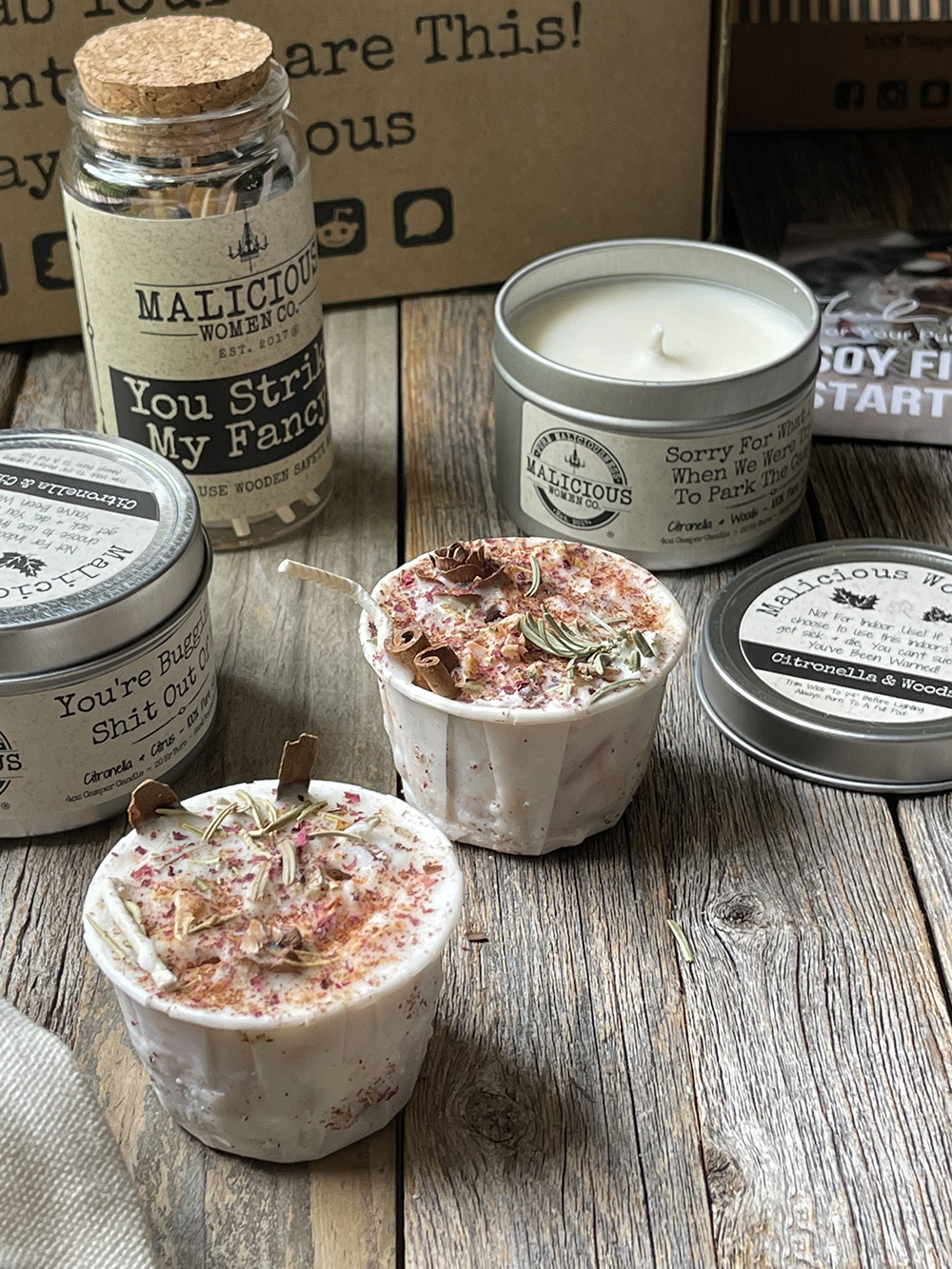 Although I love nature and all those simple things, on the B side I also love technology, I find it fascinating that brilliant minds make products thinking of every aspect of the user, this time a product suited me like a glove, coming from the ANDAR company, with their product called The Capsule, i.e. a protector for the Airpods case, either the traditional ones or the pro ones. There are other colors for you to take a look at and they are really super useful, first because it protects them, and secondly to be able to differentiate them if you have more than one at home, as is my case.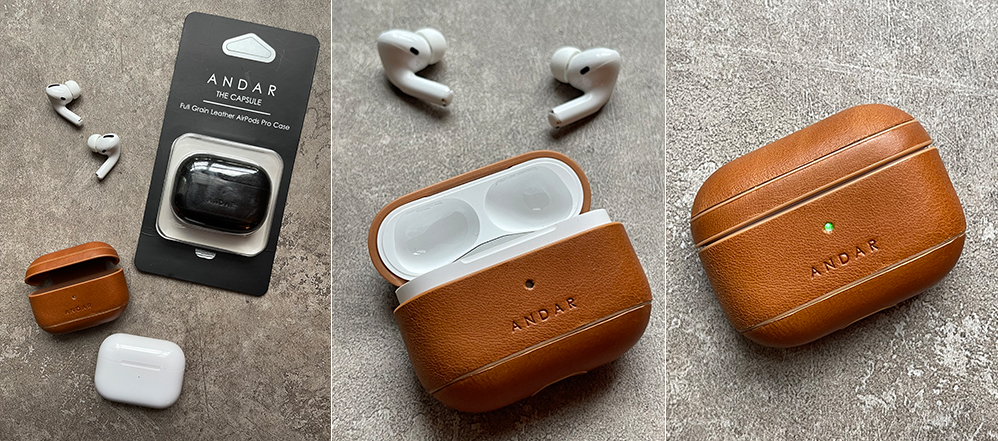 The next product is really fascinating, practical, easy to love and to use. It is one of those products that have it all. And I'm referring to the grill from NomadiQ. It is portable, of the precise size, it comes with a cover, it is also gas powered which is the only thing you need extra. Easy to clean and place anywhere you want to enjoy a good barbecue.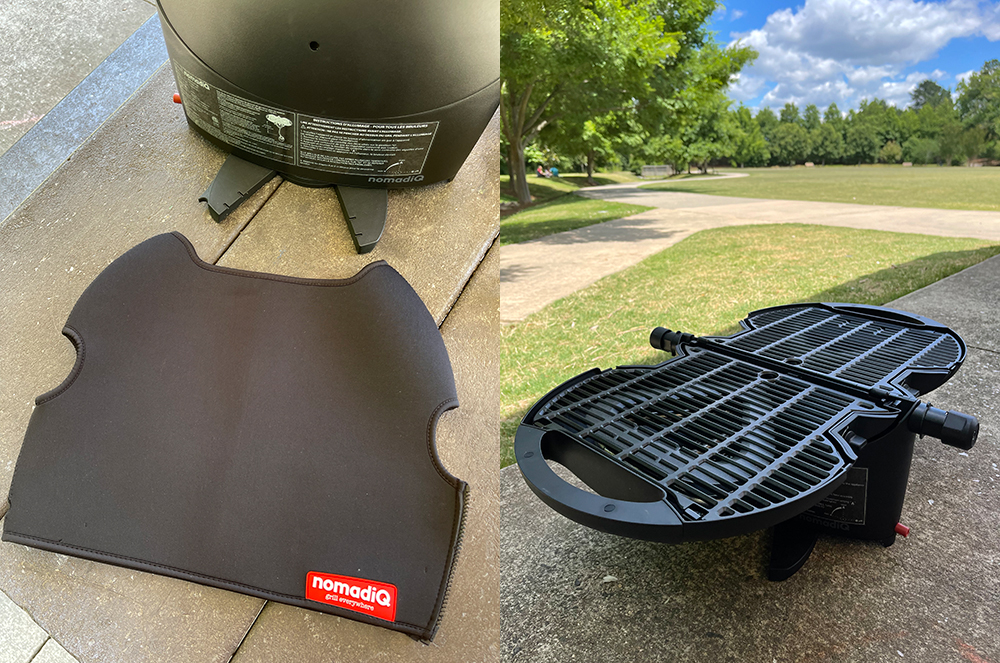 We used it in the park, where we made some tasty burgers, also at the campsite it was ideal to prepare our food. Once the grill is cold, it can be closed and transported wherever you want. Really 100% recommended. I will certainly use it to make some recipes for the blog. And please do not hesitate to visit their website, to get all the information and where you can purchase it, by clicking HERE.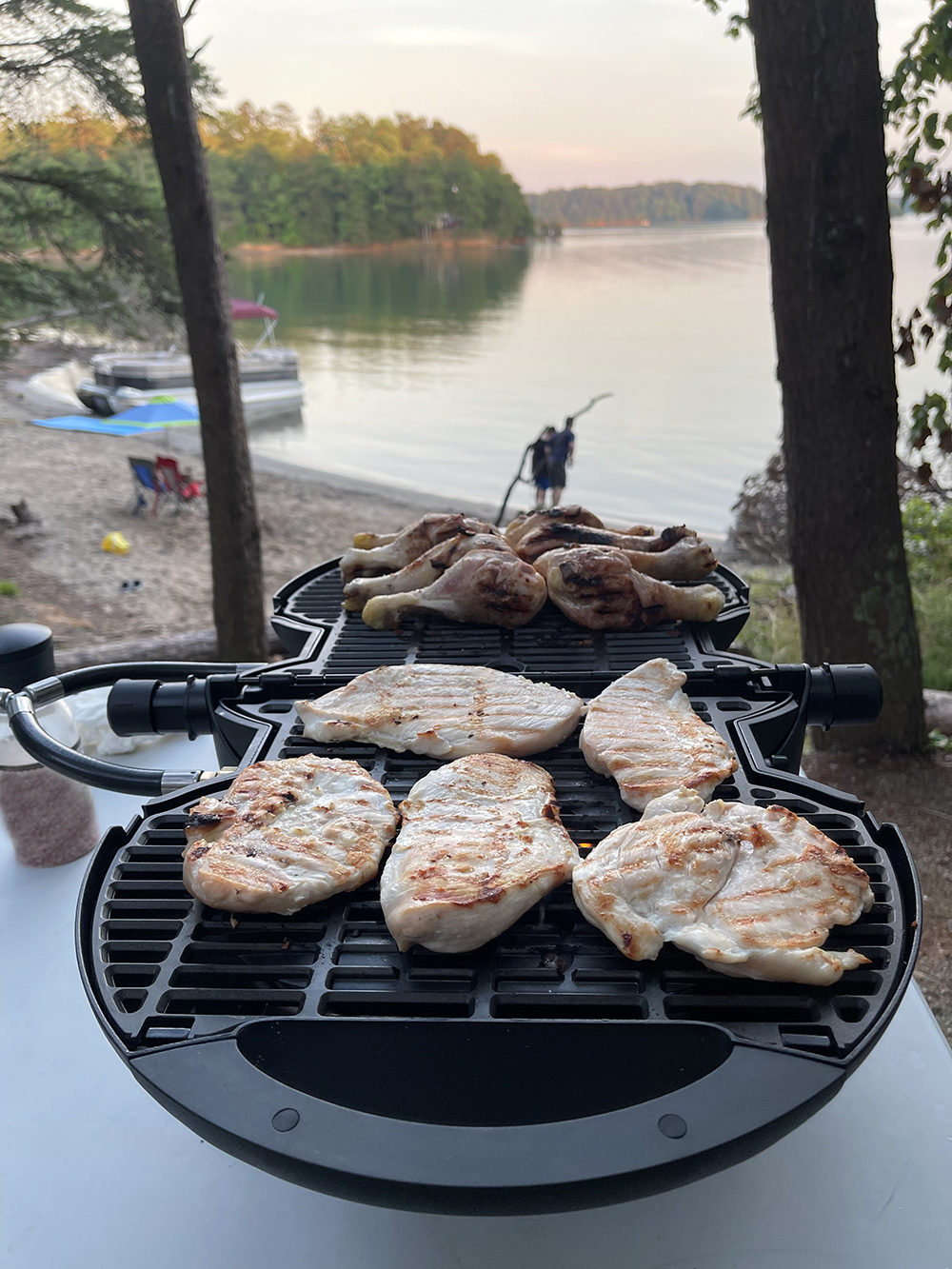 For those of us who like to camp or do outdoor activities where it is possible to light a bonfire, it tried Pull Start Fire , a product that is placed next to the wood and ignites immediately to start the fire. Very practical and very easy to use, you can buy it on their website or in various stores.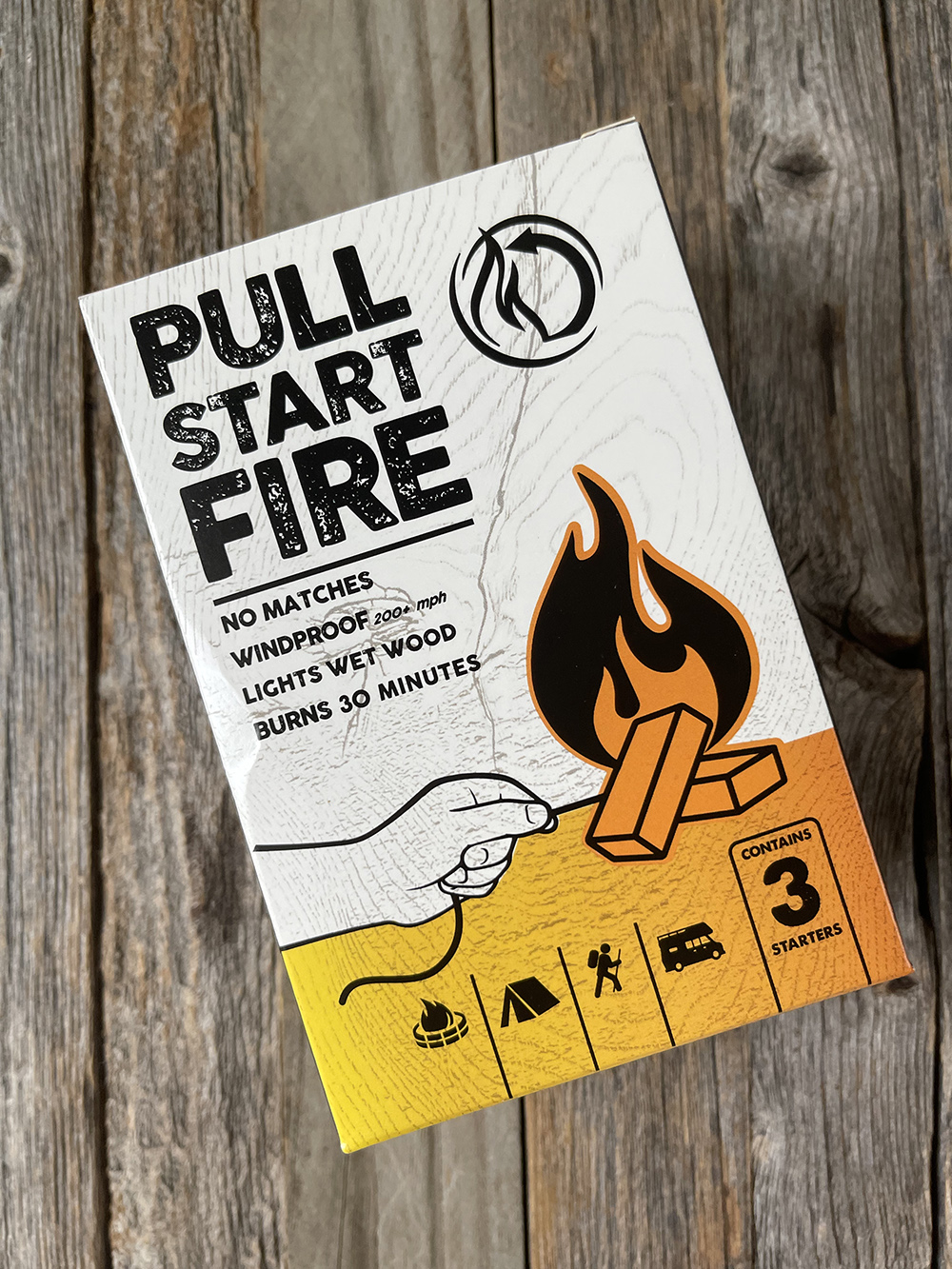 Pull Start Fire lasts at least 30 minutes and with this you can keep your fire well lit to enjoy.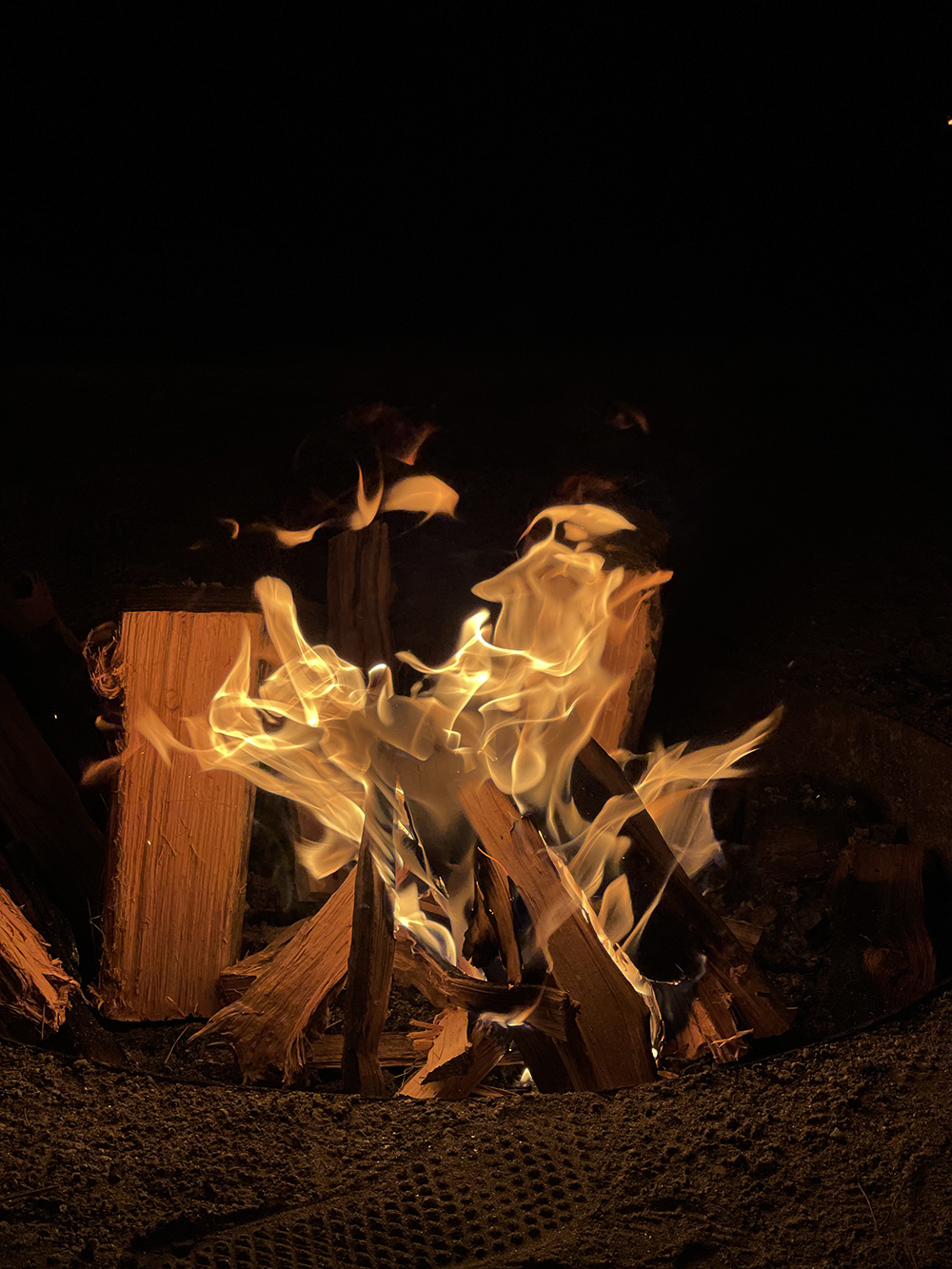 In these times of pandemic, it is always good to try new masks that protect us in certain places. That is why I present these reusable masks of Giftgowns , on their website you can find an incredible variety of designs and more information.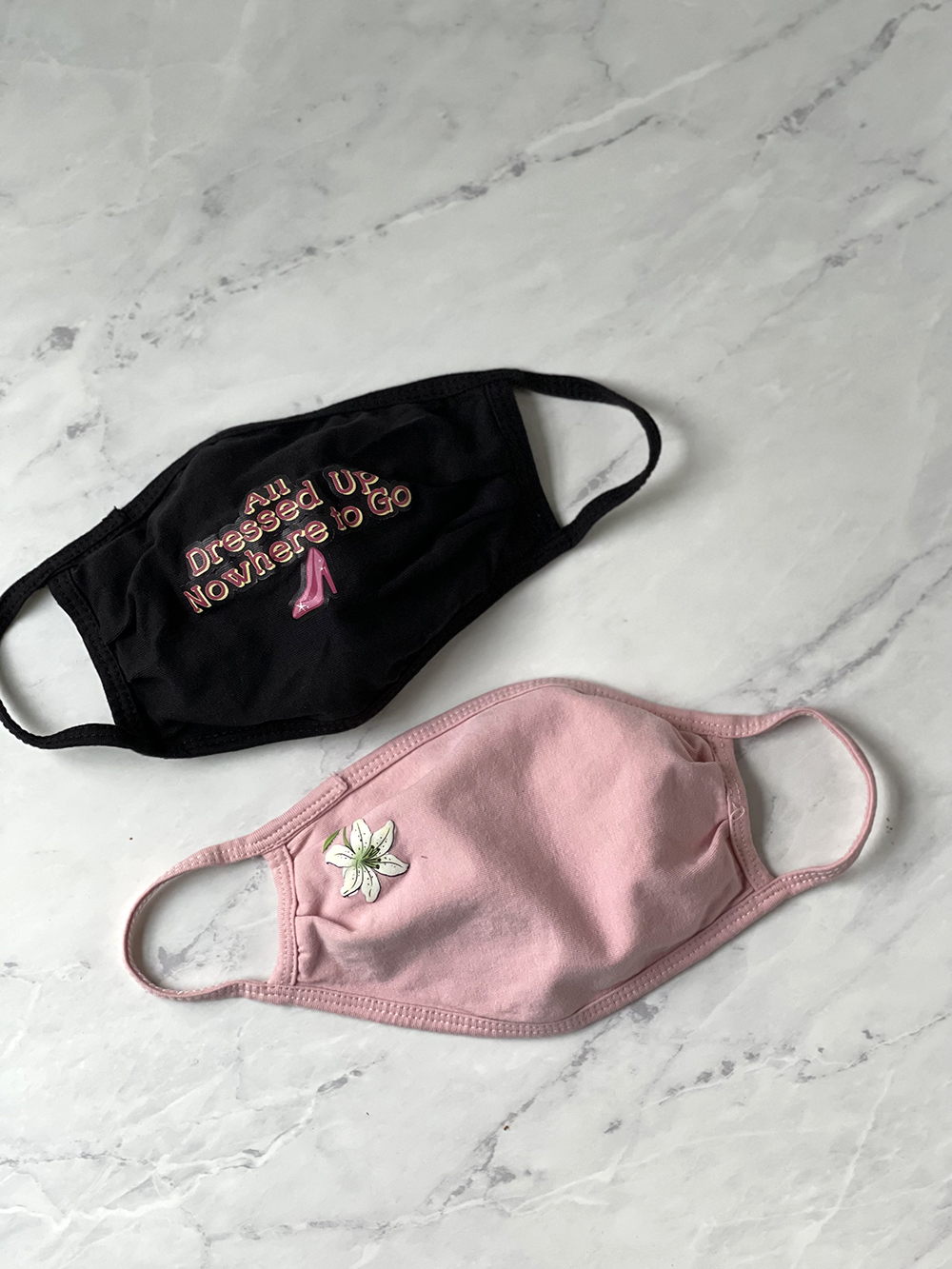 If you are looking for a good snack, here you have Dotz , some mini muffins that are free of gluten, dairy, without preservatives or eggs, without color or artificial flavors, you can find varieties such as Lemon blueberry, Very berry, Triple chocolate and Chocolate chips, you can buy it on their website or on Amazon.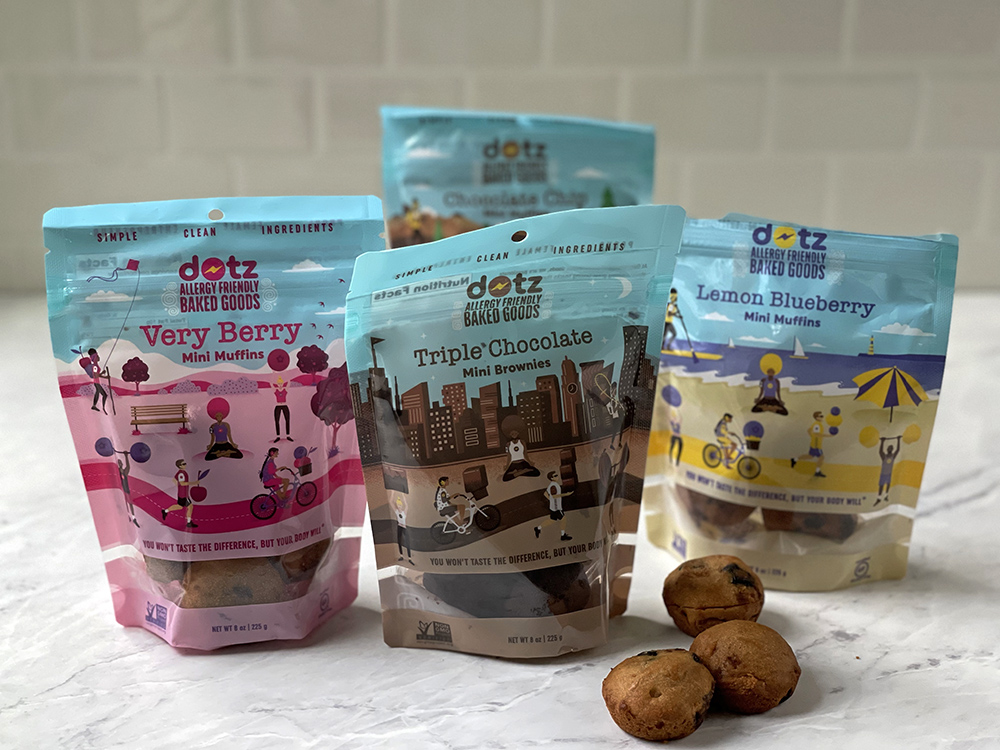 Check out this cool accessory Safegrate , a product that protects your hands when grating an ingredient. How many times has it happened to us that when we grate the carrots we scrape our fingers. Well, now thanks to Safegrate we can be protected, and regardless of the size of the ingredient, you can use it not only with vegetables but also with cheeses or anything else that needs to be grated. With this accessory you can play it safe. Visit their website for more information and to be able to purchase it at a super good price.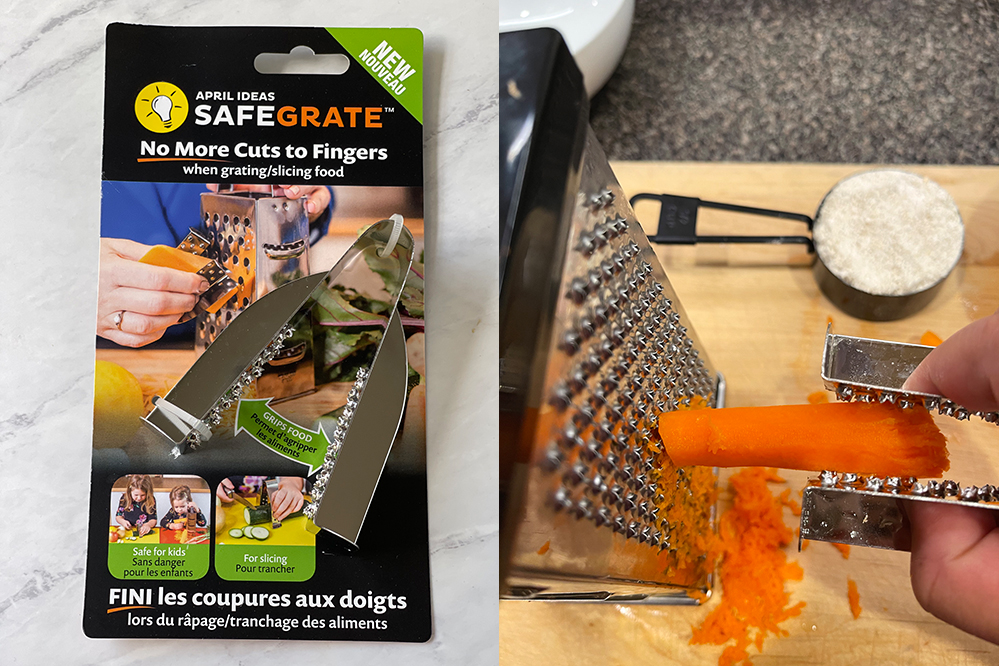 Regarding cleaning products, I have tried Pure Sky window and glass cloth , basically a microfiber towel that does not need detergents to clean, simply with a little water and voila, your glasses, mirrors and screens will be impeccable with this truly fabulous product. On their website you can find this and other varieties, and you can buy it right there.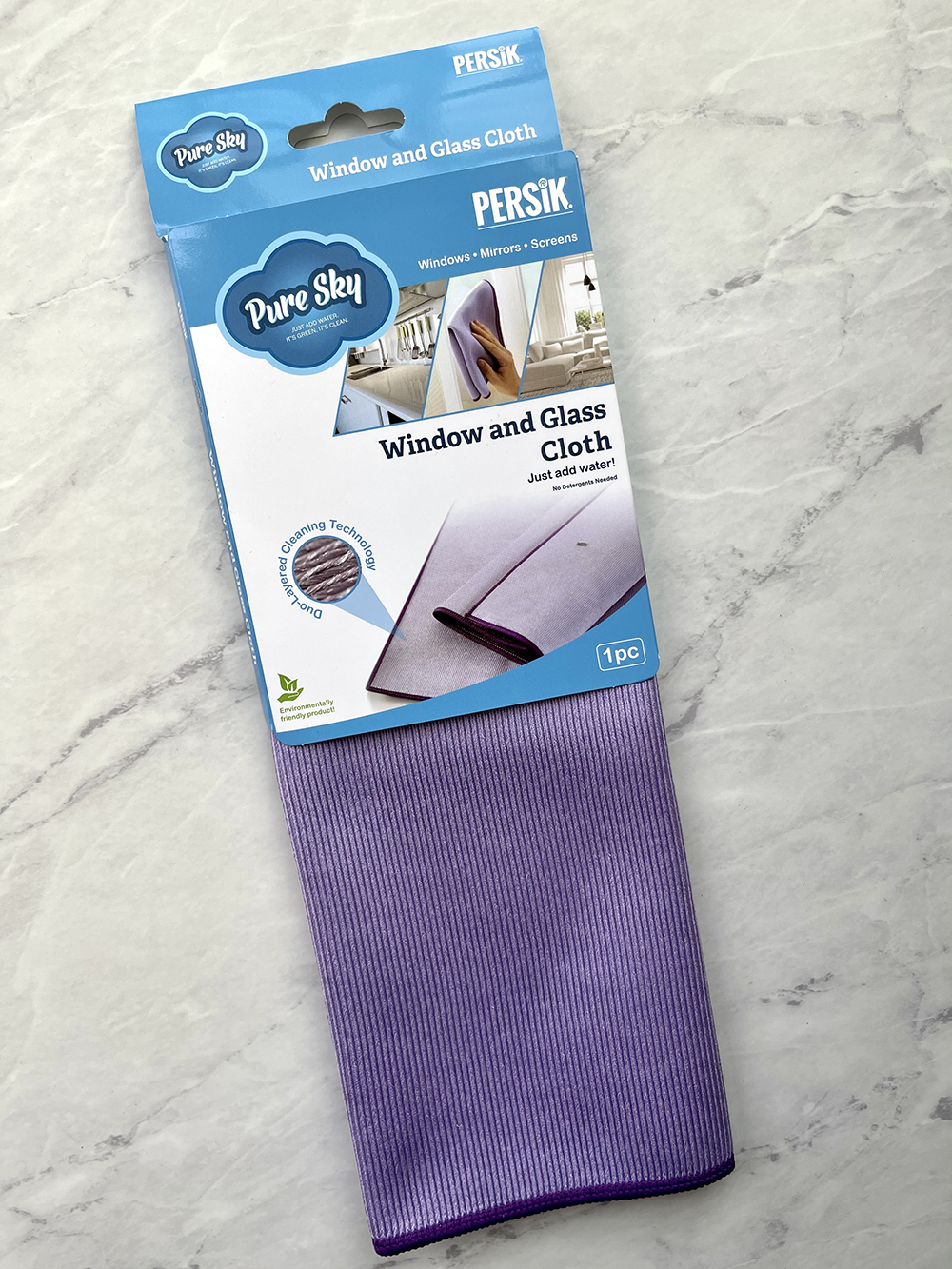 Atoria's is a family bakery that offers incredible products like this wonderful garlic Naan bread, I can't describe how delicious it is, it is also such a practical option to assemble, for example I heated my Naan bread in the oven for a few minutes, when it got some temperature I took it out and filled it with homemade hummus, tomato pieces, olives and feta cheese, something simple but delicious and very easy to prepare.
On their website you can find many other great products and ideas for cooking. They can be purchased on their website or in various supermarkets.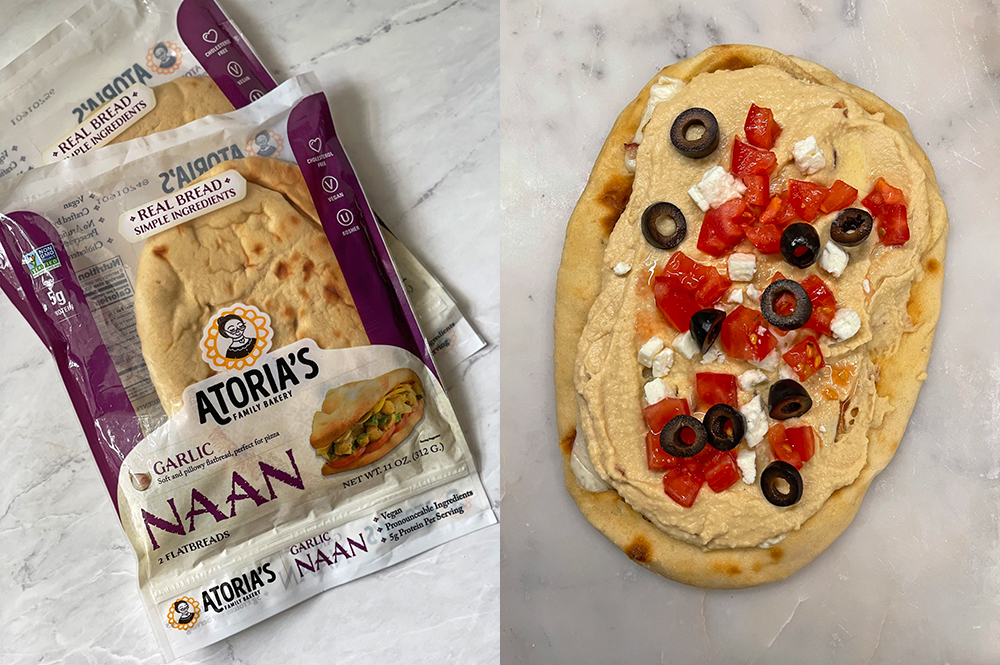 Don't forget to contact me through my e-mail, in case you want your product to be featured in this section.