On this weekend of meditation and reflection during Easter, there comes a time to share with the family, especially with our children waiting for the Easter Bunny to come. In inspiration to that, is that I made these Easter cookies.
And very happy Easter to all my family and friends!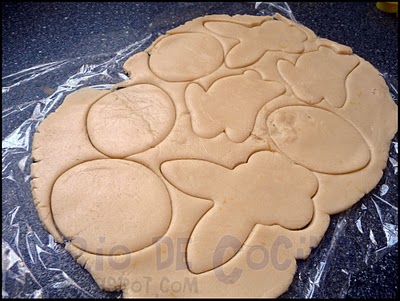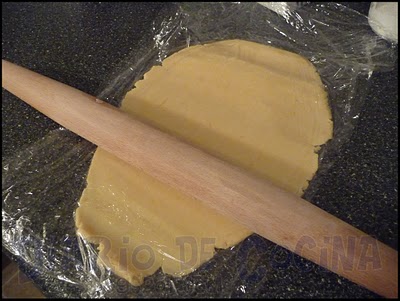 INGREDIENTS FOR THE DOUGH
:
•
250 grs of
margarine
•
2 cups
of
powdered sugar
•
1 egg
•
2 teaspoons
of
lemon
zest
•
1 teaspoon
of
vanilla extract
•
3 cups of flour
•
A pinch of
salt
•
Plastic wrap
PREPARATION:
Stir the margarine and the powdered sugar together, then add the egg, lemon zest and vanilla extract.Finally, add the flour and salt. Mix well. Once you obtain a homogeneous dough, wrap it in plastic wrap. Refrigerate it for 3 hours or overnight.When you work on the dough, you can do it on the same plastic wrap (and perhaps a bit more), so that you'll be able stretch the dough to avoid it sticking to the rolling pin. That way you don't need to use extra flour, which could eventually change taste of the dough.
Once the dough is stretched, cut the cookies with desired shapes.
Preheat the oven to 190°C (375°F).
Bake for about 8 minutes. Let cool on a wire rack, and then decorate.
——–
INGREDIENTS FOR THE ICING

:
2 cups

of

powdered sugar

egg

white from 1 large egg

2

teaspoons of water

1 teaspoon

of

lemon juice

Variety of

colors

as desired
PREPARATION:
Beat the egg white until it gets stiff, and  then gradually add the sugar. After this, add the water and lemon juice.
At this point you can divide the icing in separate parts, so that you can color each portion differently, to be used for the decoration.
Let your imagination flow for the decoration.
HAPPY EASTER!!!