This shop has been compensated by Collective Bias, Inc. and its advertiser. All opinions are mine alone. #LoveDoveFruits #CollectiveBias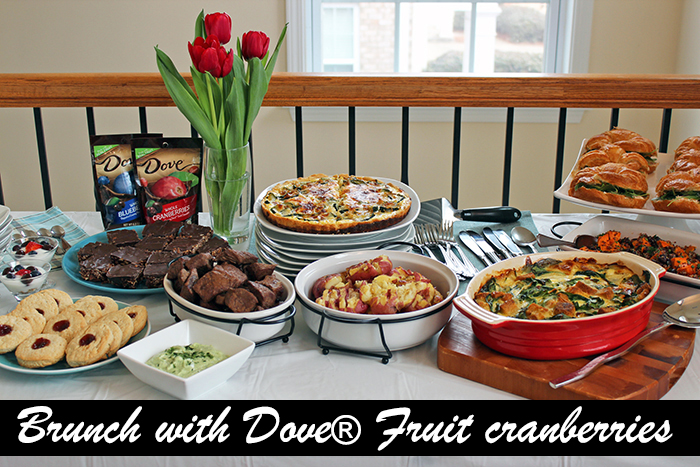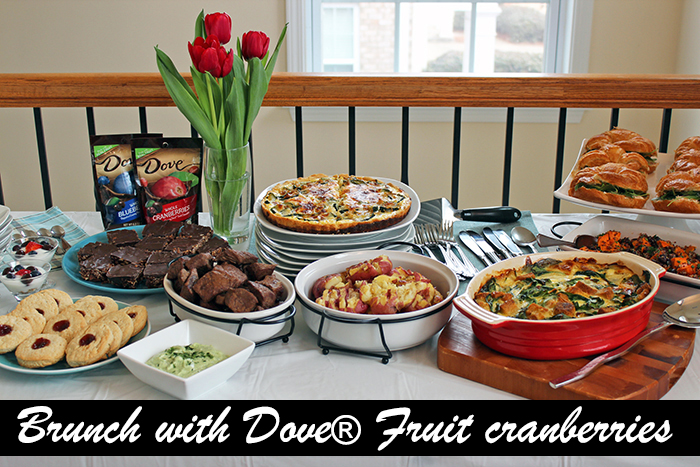 If there is one type of gathering that I particularly enjoy the most, it's the brunch, because you have the opportunity to try a variety of different foods and do something much more relaxed and informal. Besides, it's a good opportunity for sharing with the family and friends. It's also on a very suitable time in the day for those with young children, just like us. It's because of that that I didn't hesitate to celebrate several good news that we have received lately, so I invited our friends this past Sunday to come over an enjoy with us.
Without a doubt, the possibility of trying several types of desserts was what everyone enjoyed the most, not only by the kids, but also by the grown-ups. I took the opportunity to use one of my favorite snacks, DOVE® Fruit Cranberries. With that I made a parfait with granola, yogurt, and DOVE® Fruit Cranberries, plus some chocolate bars with this same snack from DOVE®. I recommend you to try them, because they just taste amazing.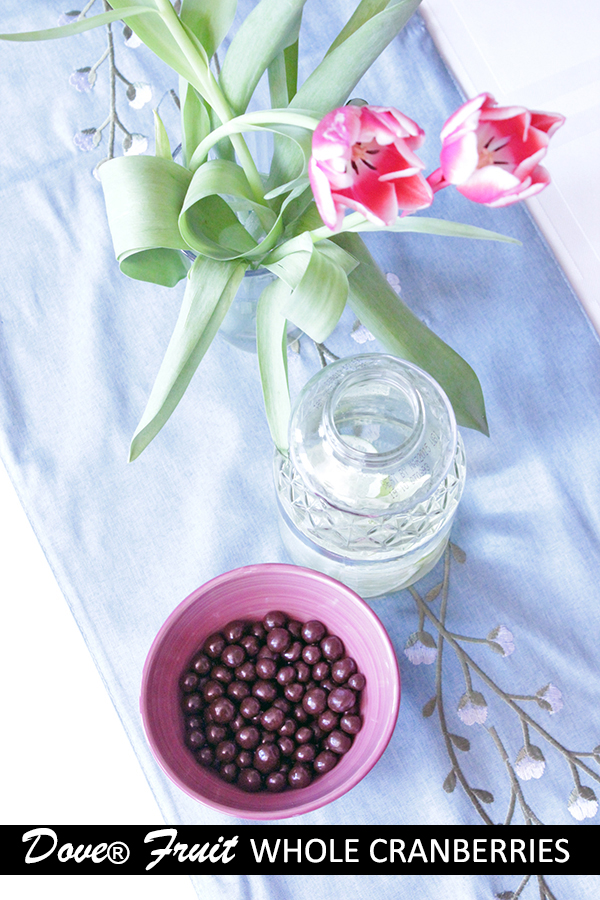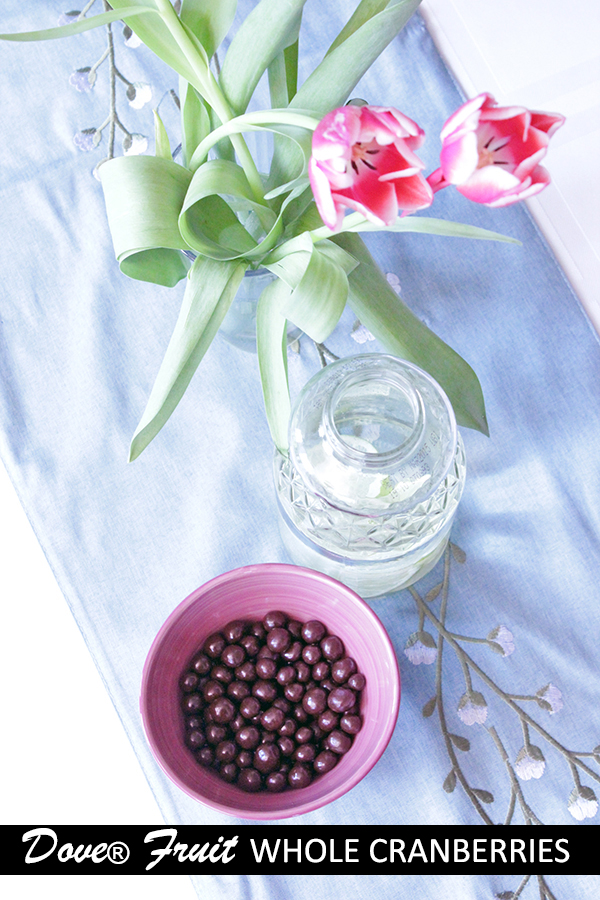 For me, this product has been a great discovery, because it makes the perfect blend of berries with dark chocolate. It is a good snack for any time, plus they can either be enjoyed alone or you can alternatively make a recipe with it as I show on this post. If you want to find more recipes with DOVE® Fruit, you may click HERE.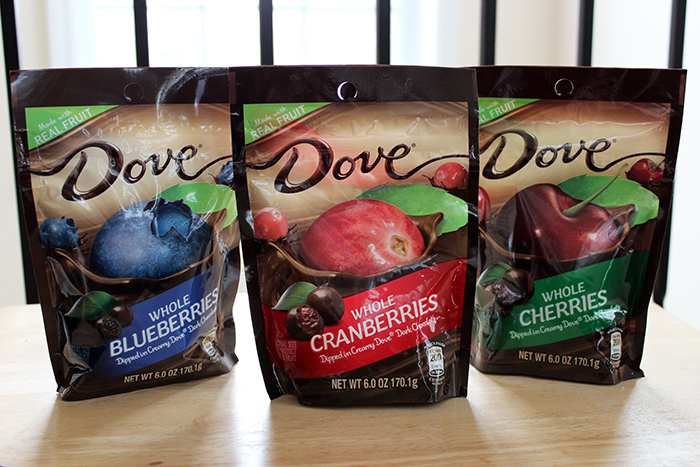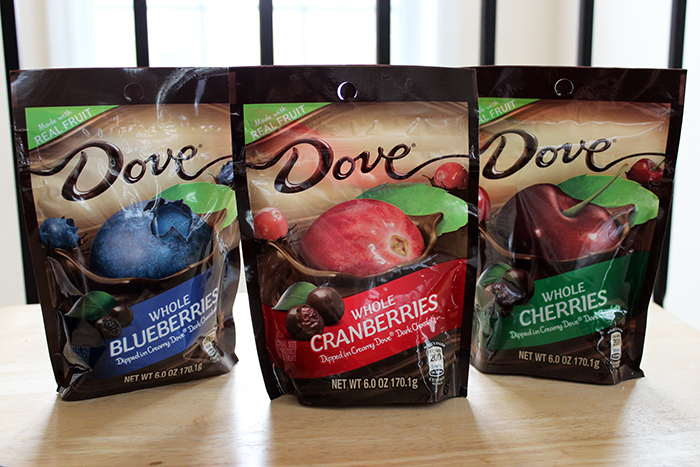 You can find 3 varieties of these delicious fruit snacks covered in chocolate, such as blueberries, cranberries, and cherries. You just have to go to Walmart, and in aisle #20 (snacks section) you will find this wonderful product, for which you can get a discount coupon HERE.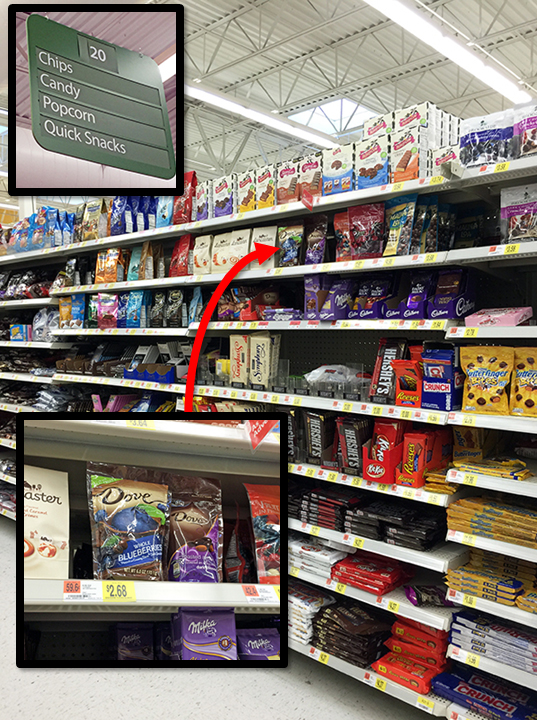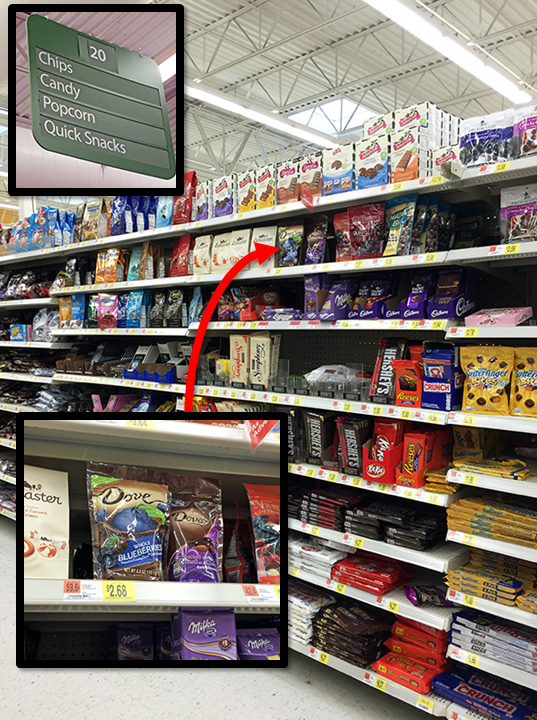 For this simple and delicious parfait recipe, you just need a glass (such as the one shown on the pictures below), a portion of granola, yogurt (any type that you like), strawberries, blueberries, and finally some DOVE® Fruit Cranberries to seal the perfect combination.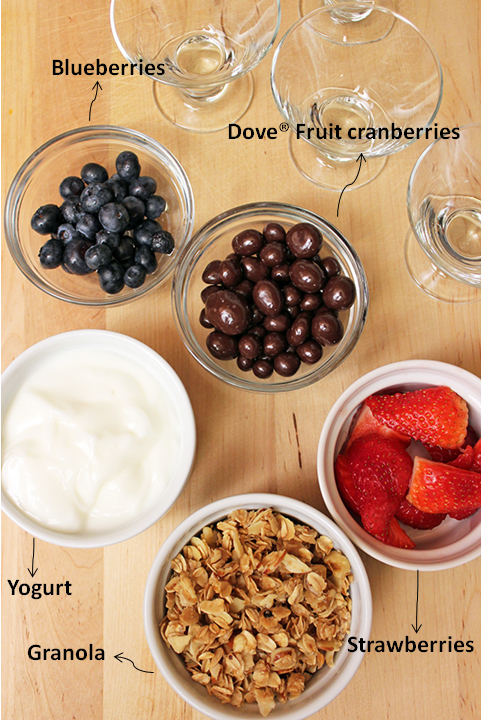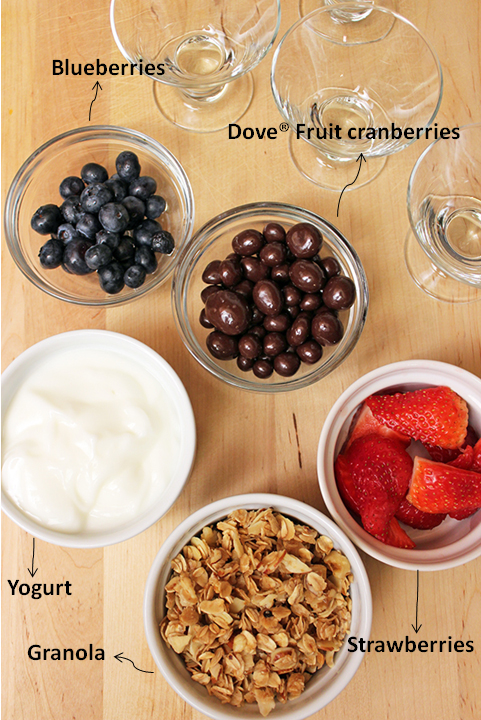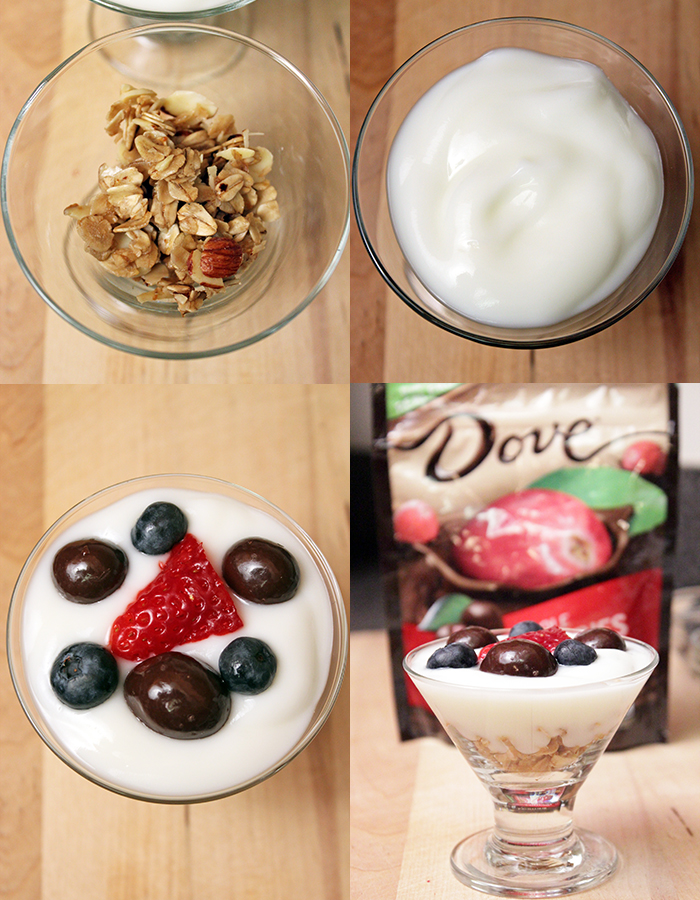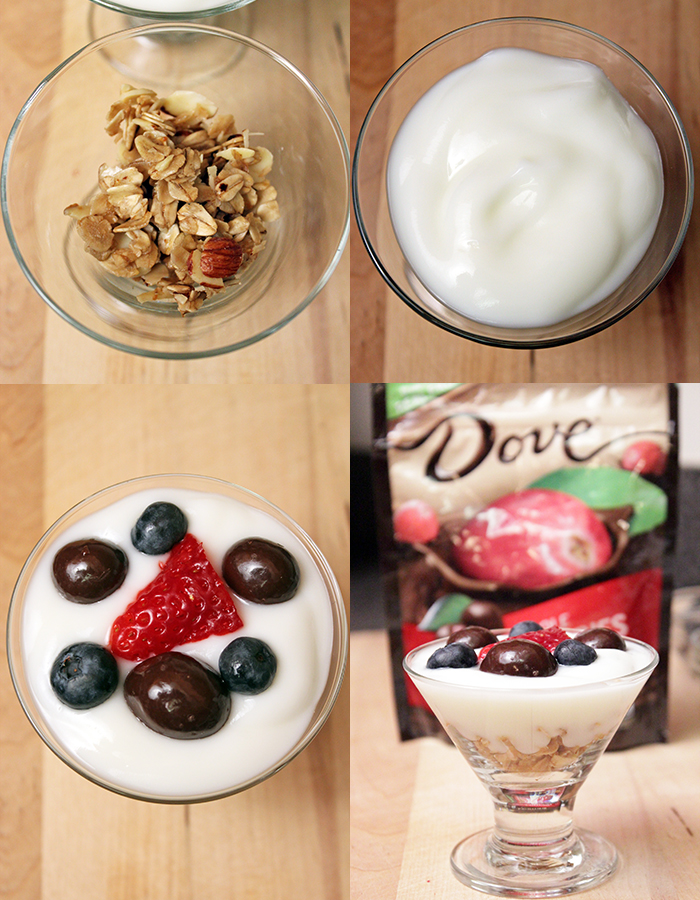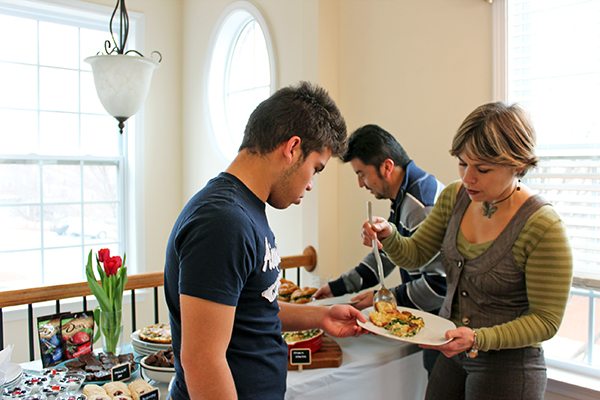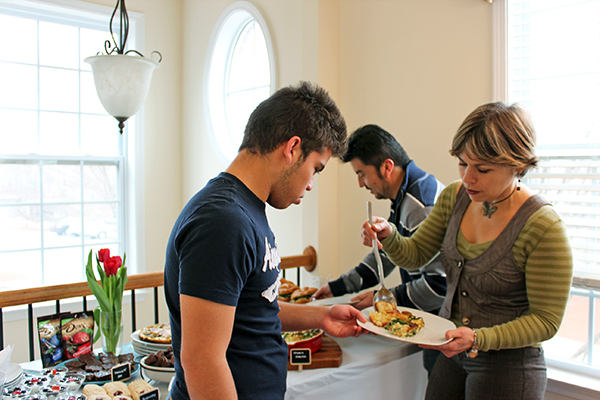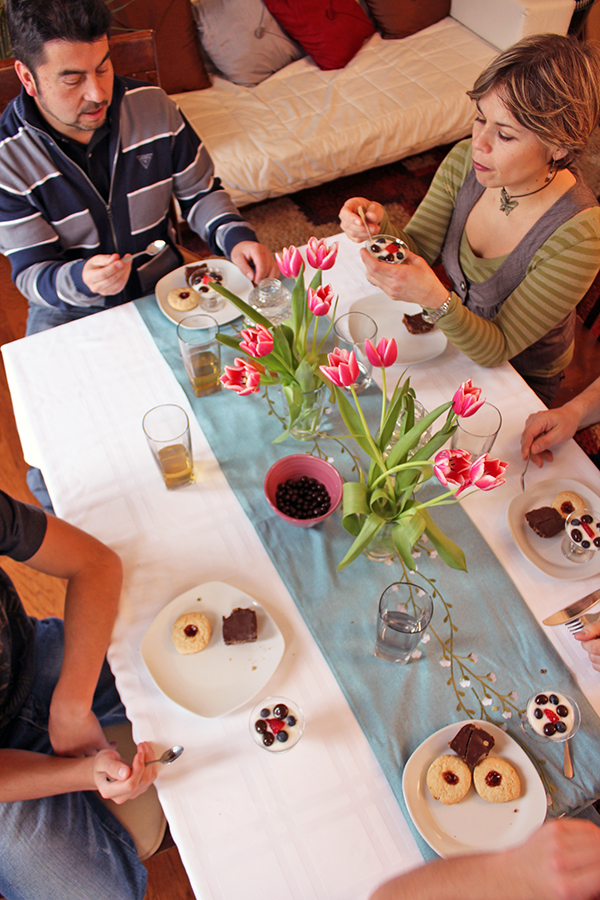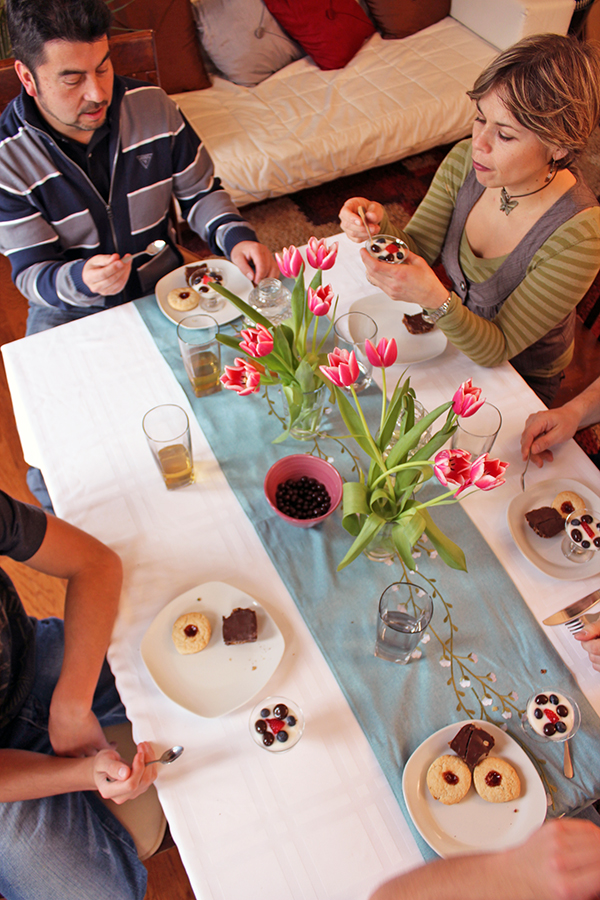 It was a relaxed Sunday, in which we enjoyed a variety of foods, which is what makes the brunches so interesting. This time I used a side table, which I decorated with some beautiful tulips, just as I did on the main dining table, as flowers always give a fresh and warm touch.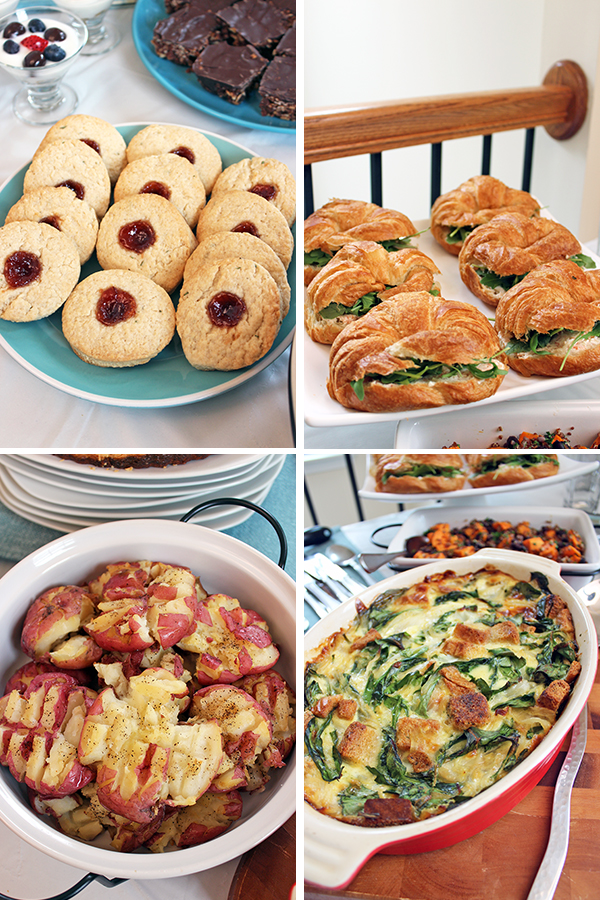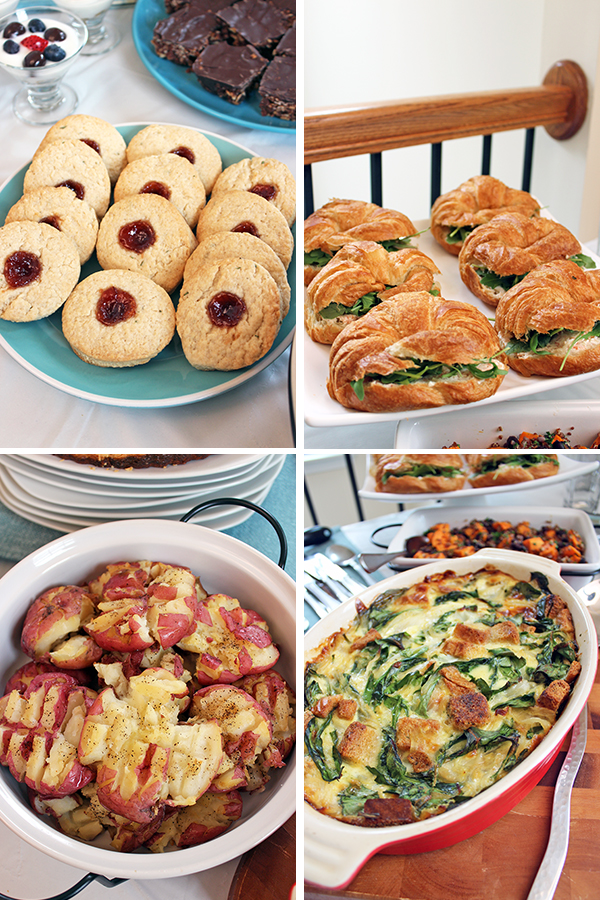 I prepared some croissants filled with cream cheese, smoked salmon, and arugula. I also prepared some baked potatoes, spinach stratta, scones with rosemary and strawberry, as well as a salad of quinoa with sweet potato. And on top of that, I also prepared these exquisite parfait desserts, oatmeal cereal bars, and DOVE® Fruit chocolates.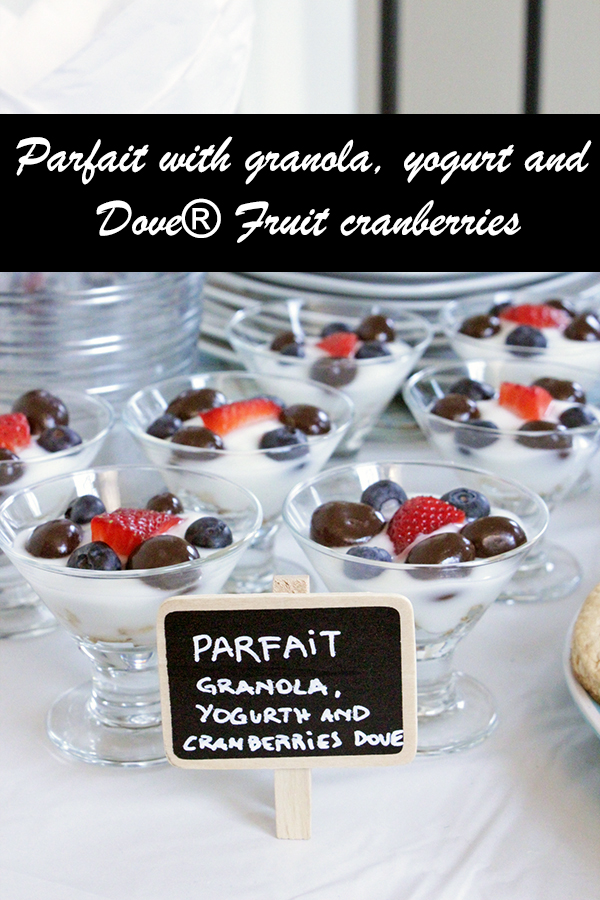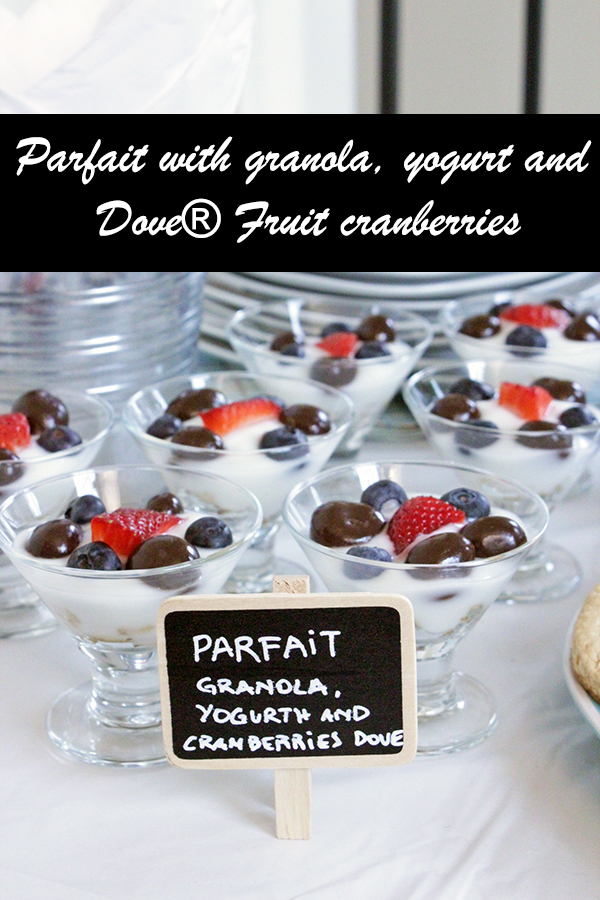 I hope you have enjoyed this post, and that you can take advantage of the discount coupon I indicated above. It would be great for you to comment here about how do you celebrate at home with friends.