At home we love Sushi in all its variations, but this one is definitely our favorite.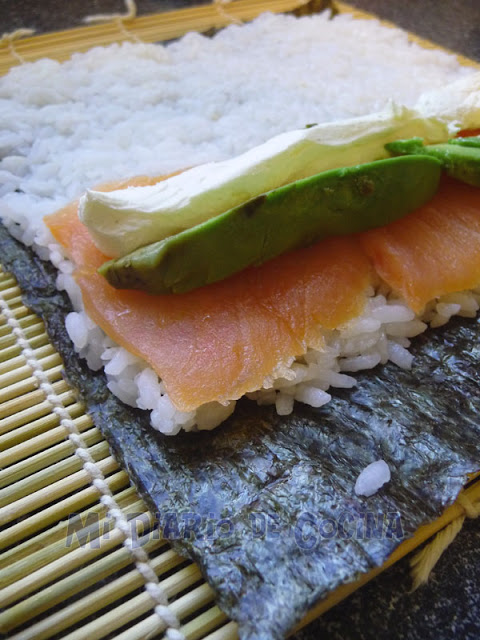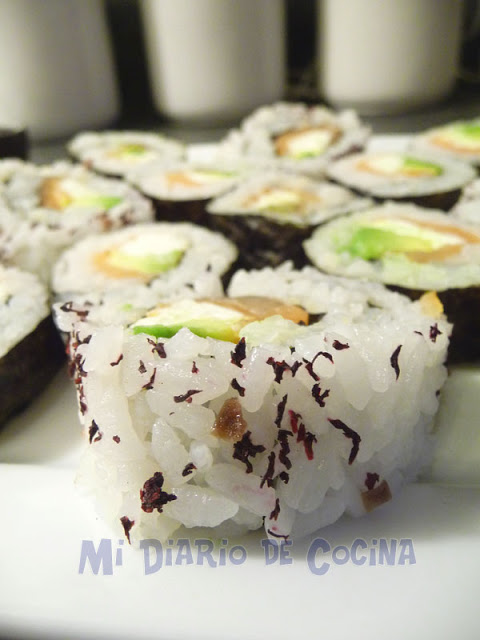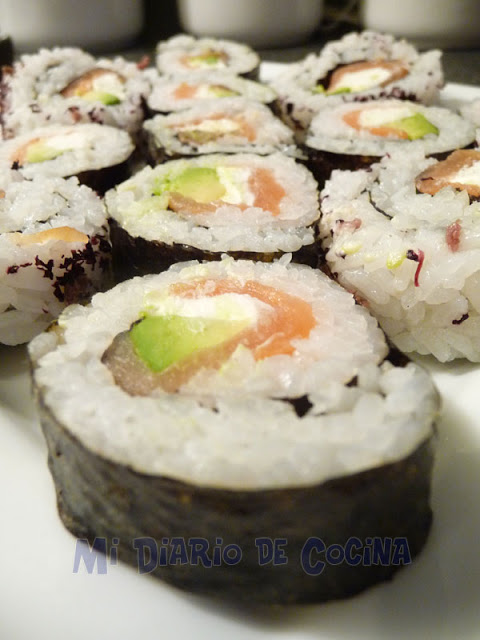 There are various recipes for sushi, but I present here one that is fairly basic, this is MY way of preparing it and I've been successful making it. The taste of the rice is really exquisite, the fillings are to the likeness of who prepare them, but I give here some suggestions anyway. It is a good alternative to surprise the guests and show off.
Print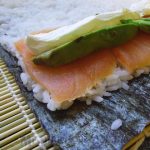 Sushi Maki
---
Total Time:

50 mins

Yield:

8

1

x
2 cups

of medium grain rice, or sushi rice

10 tablespoons

of white wine vinegar

3 teaspoons

of salt

7 teaspoons

of sugar
Nori (edible seaweed that wraps the sushi)

1

package of Philadelphia cream cheese

200 grams

(

7 oz

) of shrimp

2

avocados

1

package of imitation crab or king crab
Vegetables: carrot, cucumber, and any other vegetables you want to add to the filling
Soy sauce
Wasabi (optional)
Chopsticks
---
Instructions
RICE: many recipes indicate that the rice must be washed first, but I prefer to just cook it in pre-heated water, 4 cups of rice for about 25 minutes, stirring occasionally and adding more water to prevent drying. It should be well cooked. Then, the rice shall be washed by portions at a time with the help of a strainer under cold running water, to remove all the excess starch. Place the rice into a bowl, and set aside.
VINEGAR: while the rice is cooking, you can meanwhile prepare the vinegar. On a pot, heat the vinegar, along with sugar and salt until the latter is completely dissolved. Allow to cool. Then add the rice with the help of a wooden spoon. Let it stand for about 20 minutes again.
One suggestion is to do this in a well-ventilated place, since it lets go a very strong odor.
When the rice is ready, we can then start preparing the sushi rolls. For this, extend the sushi bamboo mat on the table (TIP: a bamboo placemat also works), then place the Nori on it, then the rice and spread it throughout the Nori with a wet wooden spoon. Then place the fillings that you desire. In this particular version, I added a strip of avocado, cream cheese, and shrimp. Then roll it with the help of the bamboo mat.
Leave the roll aside until completing all the other rolls.
Then use a sharp wet knife to cut the roll into pieces.
The plate presentation is of your personal liking, but ideally you may want to place 4 sushi portions per plate, a tip of wasabi on one end, and a few decorations, using a sprig of parsley and shaved ginger. Complete the presentation with a little sauce plate having some soy sauce on it.
Prep Time:

30 mins

Cook Time:

20 mins