This shop has been compensated by Collective Bias, Inc. and its advertiser. All opinions are mine alone. #MullerMoment #CollectiveBias
When I studied Hotel Management, in the cooking workshops I discovered the fabulous profiteroles. At that time, my father was still with me and I used to make them as a dessert for him with various fillings, but ice cream was a frequent one. That is why when I had to think of a recipe to share, I thought that the new Müller® Ice Cream Inspired Yogurt would be the perfect filling.
But this was just so that you could see how versatile this sensational yogurt can be, because since the time I tried it for the first time, it has been almost addictive, and not just by me but also for my children in their breakfasts. As you can see, I have different "Me Moments" with Müller® Ice Cream Inspired Yogurt.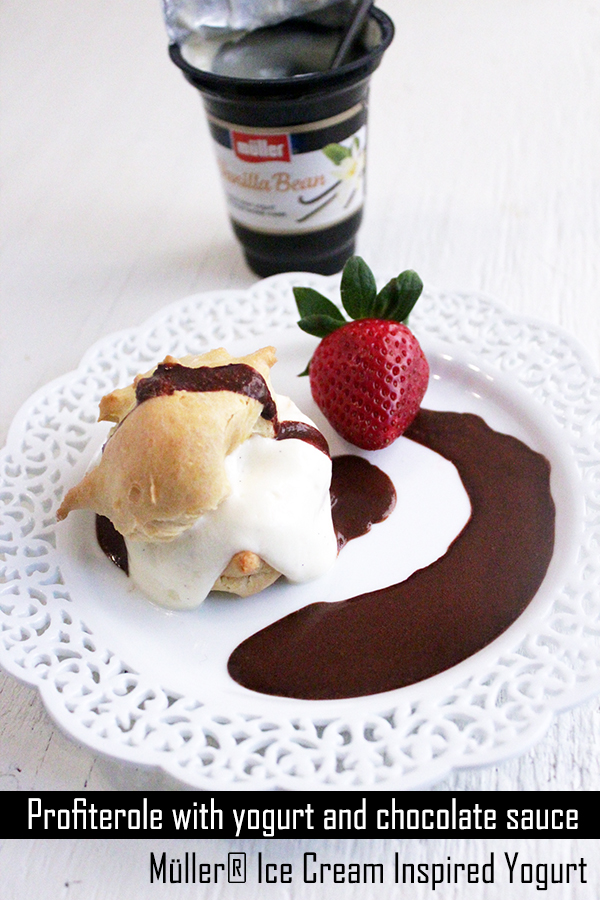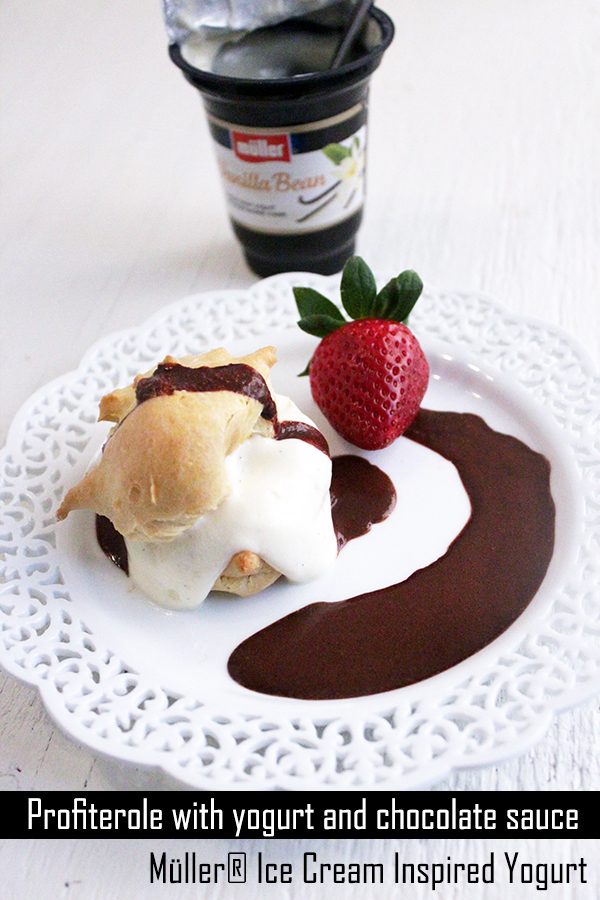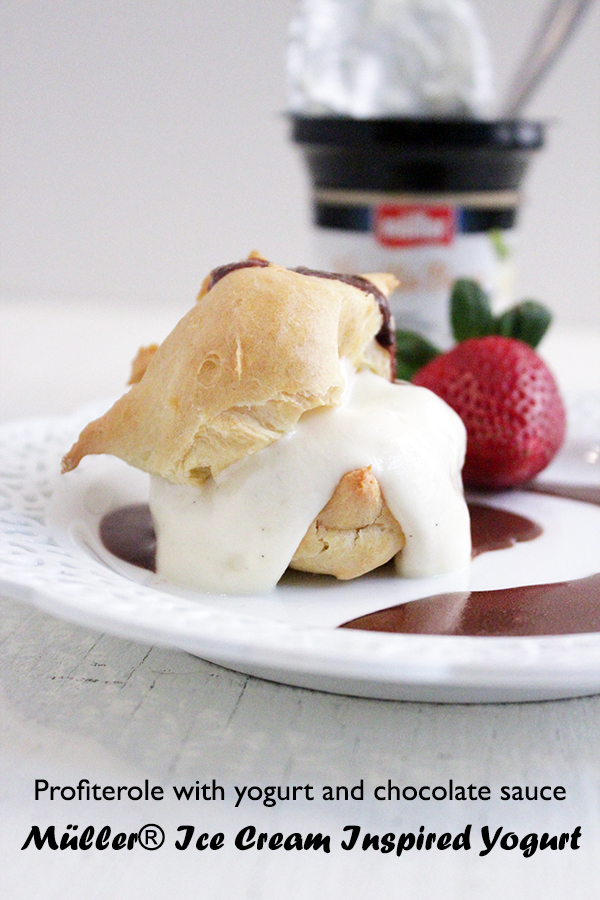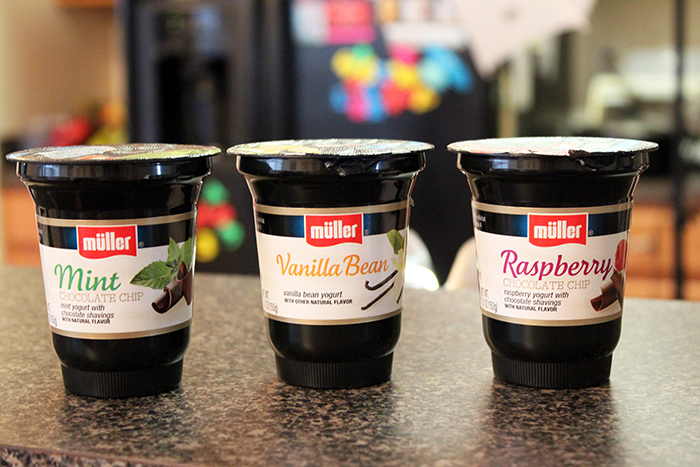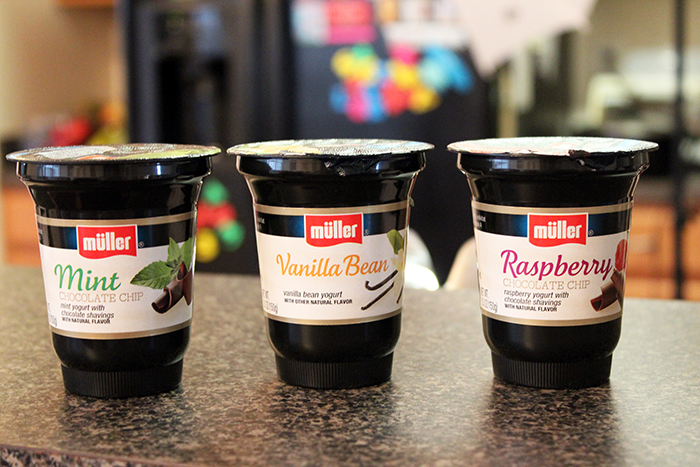 This fabulous Müller® Ice Cream Inspired Yogurt comes in 3 delicious flavors: Mint Chocolate Chip, Vanilla Bean, and Raspberry Chocolate Chip. Besides, it contains 6% milk fat yogurt, it has less sugar than other yogurts, only 190-210 calories, and it's a good source of protein (7g). Here is also why I recommend you to try it:
Müller® Ice Cream Inspired Yogurt is just the right amount of wrong. Whether it is a touch of indulgence to start your morning or an indulgent break in the afternoon – go ahead and indulge because you deserve it!
Perfect indulgent treat and balance of taste and nutrition.
Now you can feel good about eating dessert first.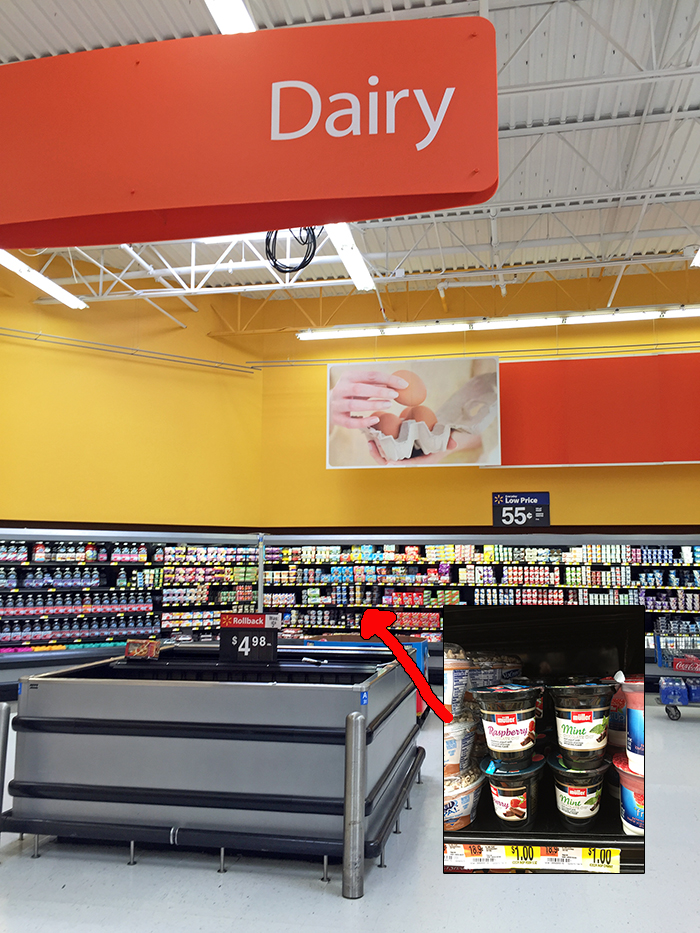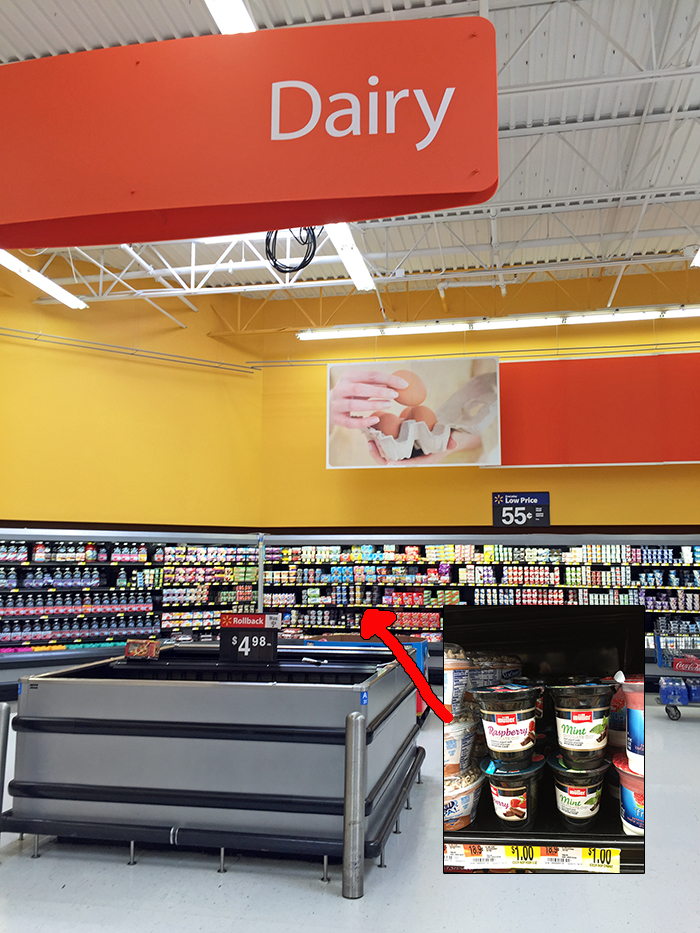 You can find these yougurts in the "Dairy" section of Walmart, as shown in the picture above. And in that same place is where I also saw a product demo of Müller® Ice Cream Inspired Yogurt, and I discovered this delicious new product. Below are some pictures of that demo, where I was able to try all 3 flavors of this delicious yogurt.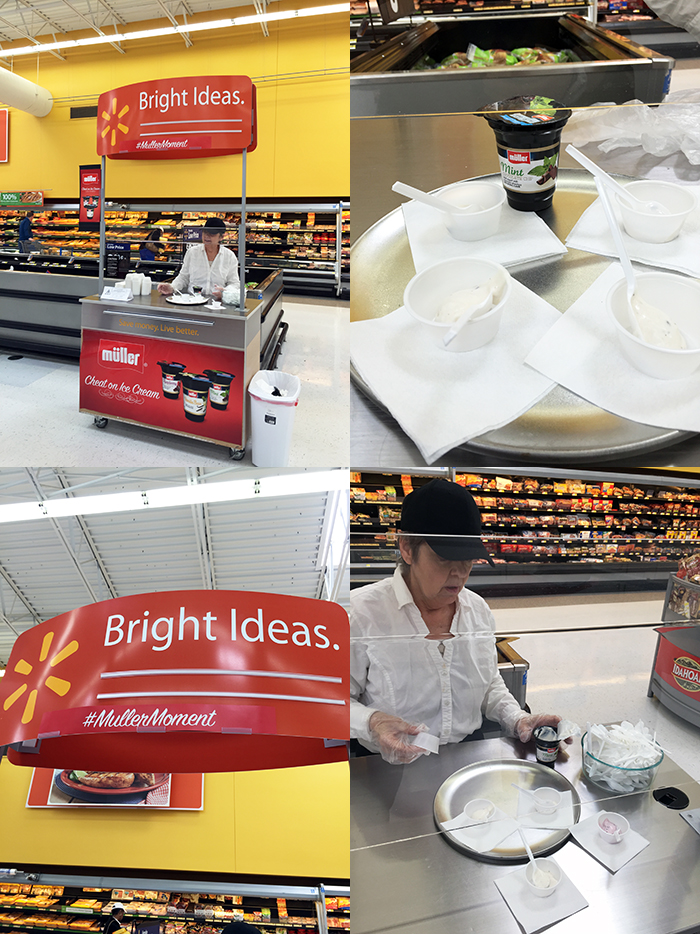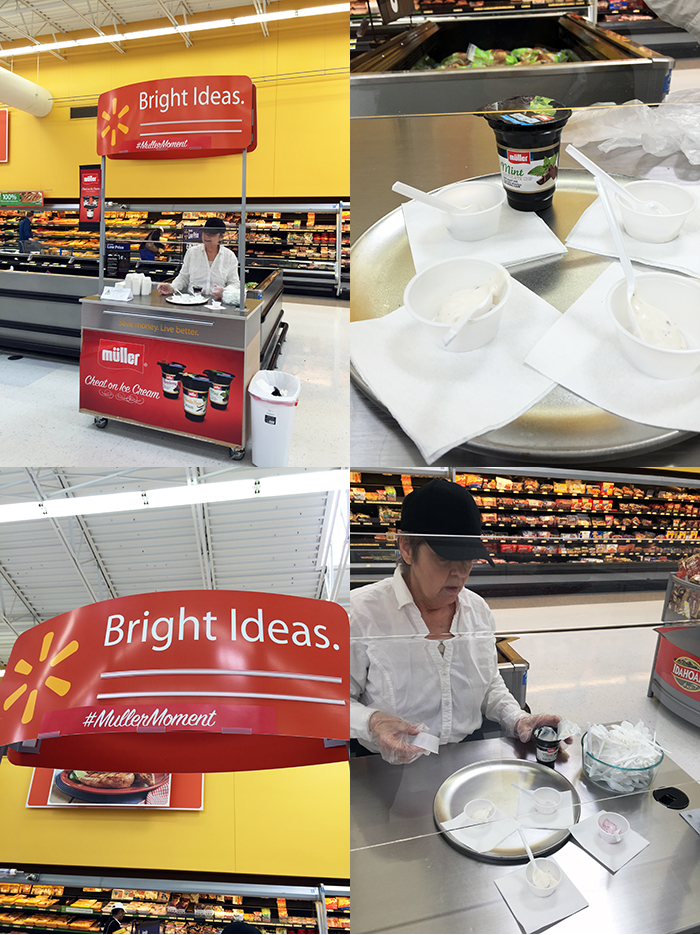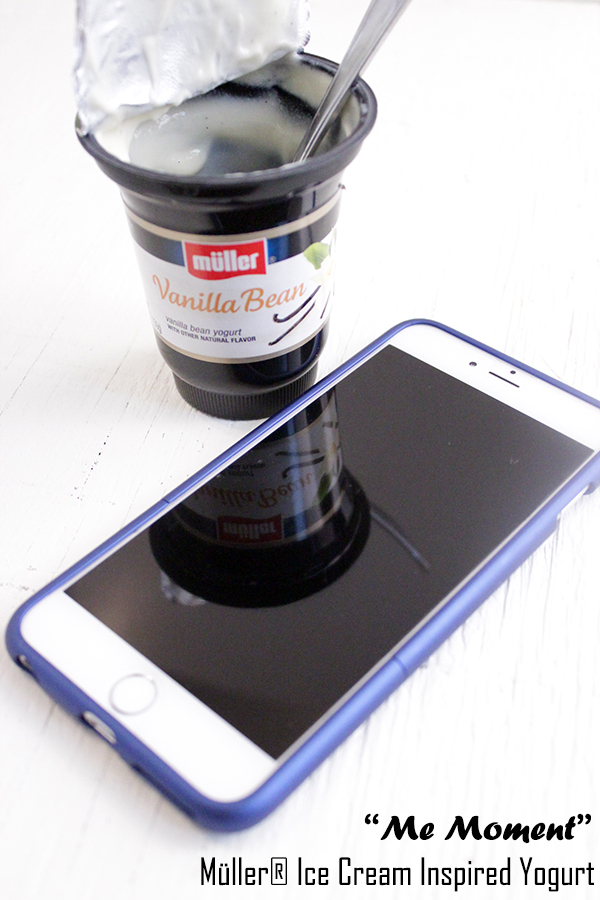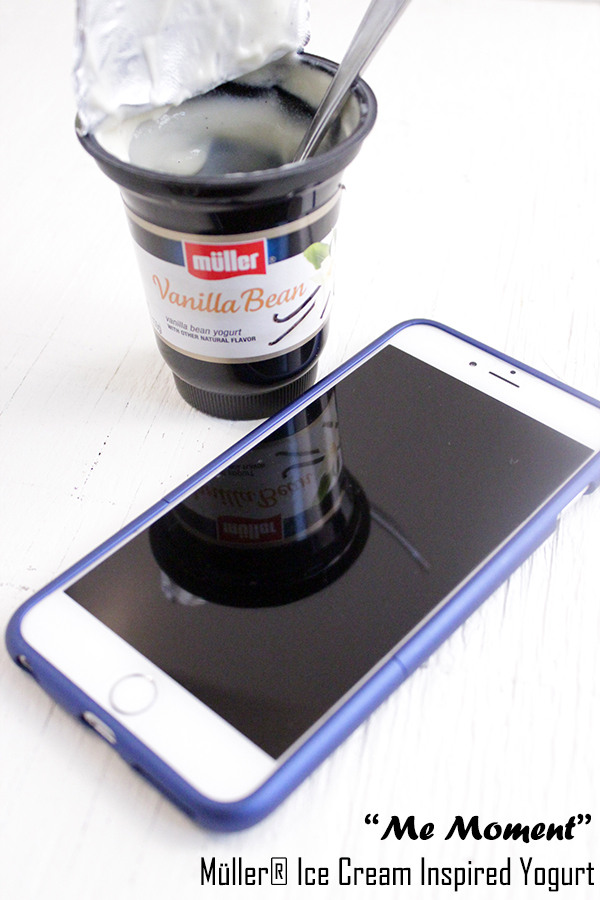 One of my favorite "Me Moments" is when I enjoy Müller® Ice Cream Inspired Yogurt by itself as a snack or when I check my e-mails. It's definitely a good ally.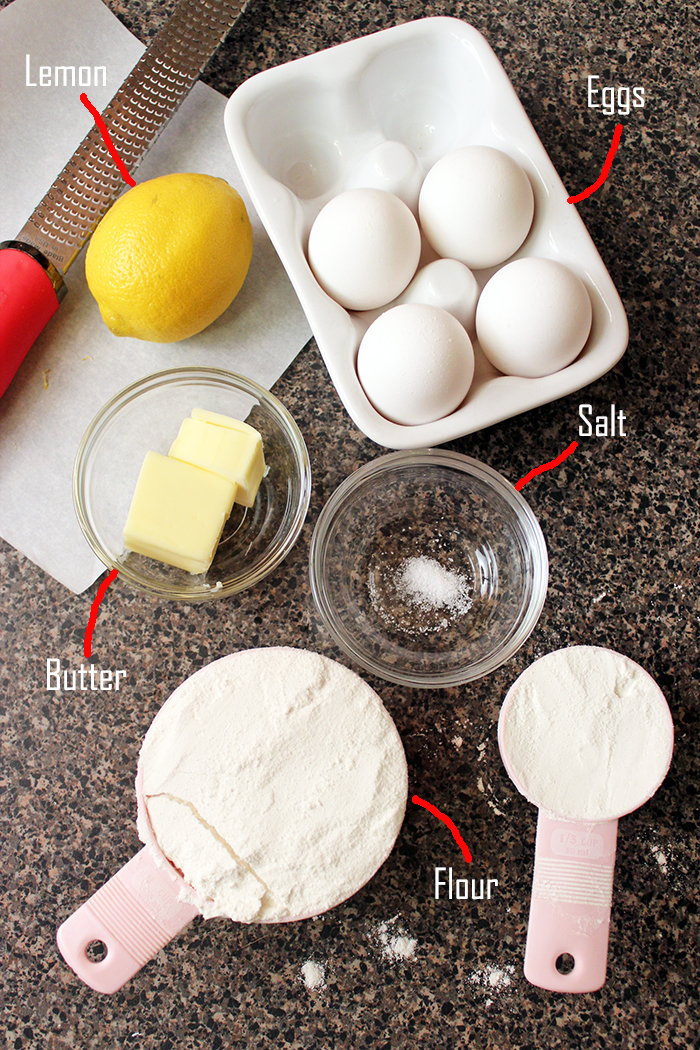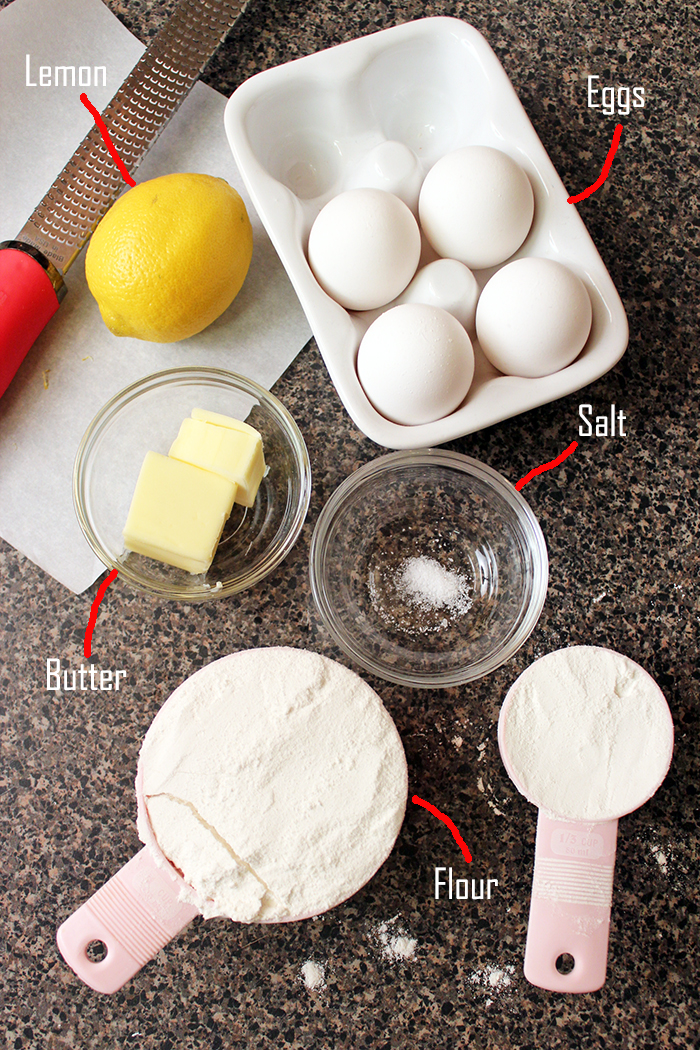 These were the ingredients that I used to make the profiteroles, an easy-to-make recipe.
Print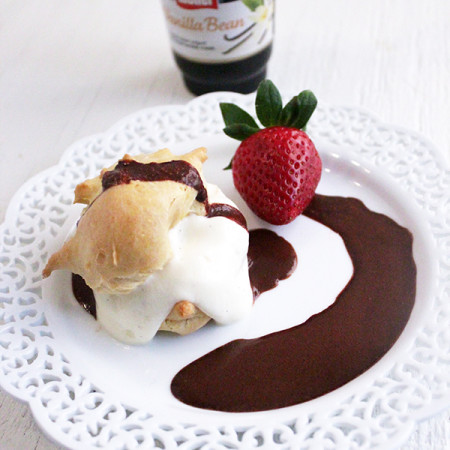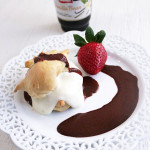 Profiterole with berries and chocolate sauce
---
INGREDIENTS FOR THE PROFITEROLES:

50

gr (1.8 oz) of butter
A pinch of salt
Zest of

1

lemon

1⅓ cups

of sifted flour

4

eggs
Müller® Ice Cream Inspired Yogurt

½ cup

of powdered sugar
INGREDIENTS FOR THE CHOCOLATE SAUCE:

1/3 cup

of unsweetened cocoa powder

3/4 cup

of water
Natural sweetener
---
Instructions
Boil 1¼ cups of water with the butter, add the salt, and the lemon zest. Remove from the heat and add the flour all at once, stirring vigorously with a wooden spoon.
Bring the mix into low heat for a couple of seconds, and continue stirring until the dough separates itself from the pan in a single block.
Remove the mix from the heat, and add the eggs one by one, stirring vigorously as we add each one of them (you may do this with a mixer, if you desire).
Make dough portions by using a pastry bag (or 2 teaspoons), adding them on top of a baking tray that has been previously buttered, and bring them to a preheated oven for about 10 minutes, until they grow into dough puffs. Then, continue baking for another 10 minutes in a slightly lower heat. Remove from the oven, and let them cool down.
Make a cut on one side, and fill them with Müller® Ice Cream Inspired Yogurt. If so desired, you can also sprinkle some powdered sugar on top.
For the chocolate sauce, just combine all its ingredients.
Finally, cover the profiteroles with the chocolate sauce, and decorate with a strawberry.
Prep Time:

20 mins

Cook Time:

30 mins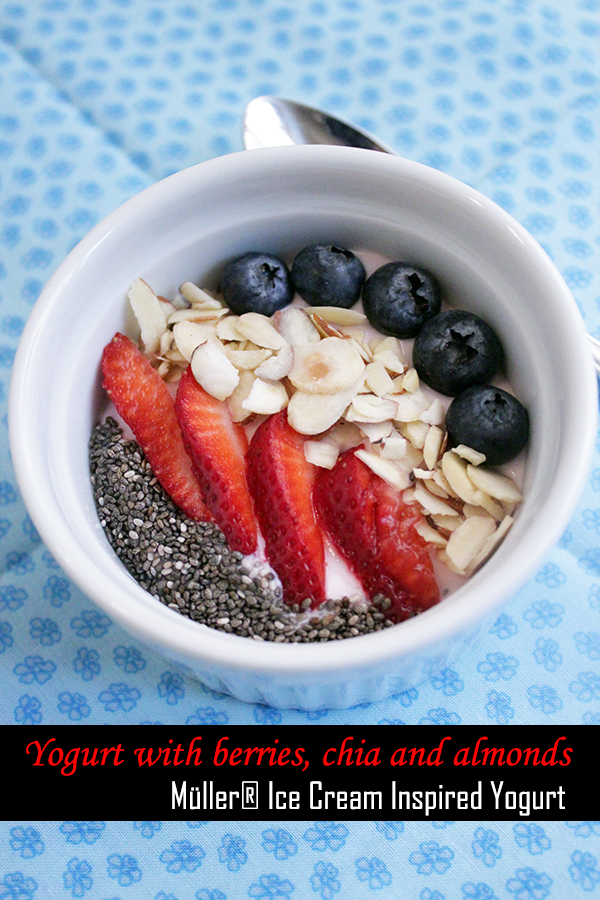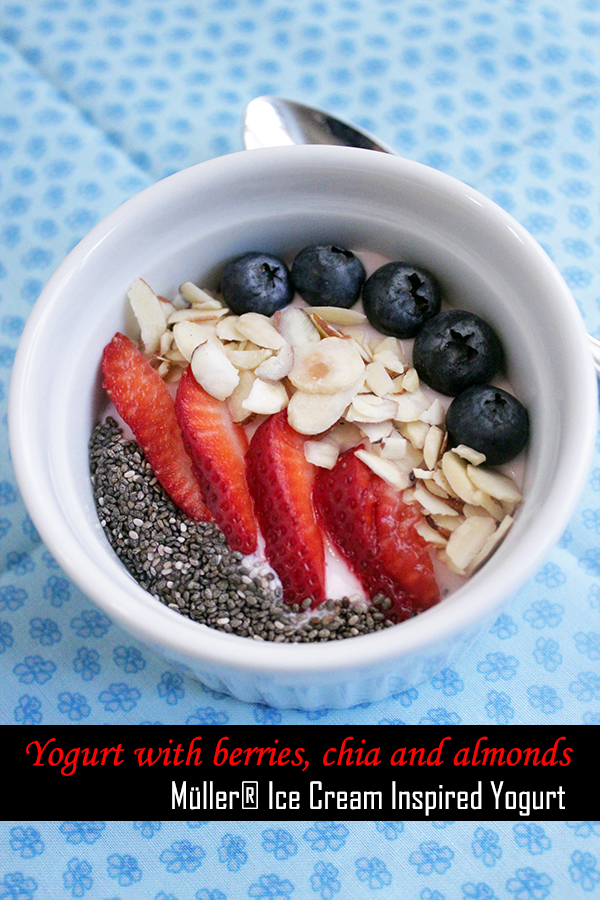 Here I also share with you the "Me Moment" of my mornings. I just pour a Müller® Ice Cream Inspired Yogurt in a cup, and add on top some chia seeds, berries, and almonds.
Love Muller? Visit http://www.mullerquaker.com/ to sign up on for their mailing list and receive the latest news and offers. As a thank you, you'll also get a coupon to use toward your next purchase!
Now, what is YOUR favorite "Me Moment"? Please share it in the "Comments" section below!