Well, not everything can be recipes or meals in life or in my blog, which is why I accepted that POPSUGAR would send me the surprise "Must Have" box of June. And the truth is that I just love opening presents (and who doesn't!), boxes, and feel the thrill of seeing what I will find inside.
Each month POPSUGAR has a new box, and the contents are selected according to the season. June is the month of change, as we left the spring to enter the summer. All the items that came in the box were quite useful, for whenever one goes on a trip, or when one simply goes out in town.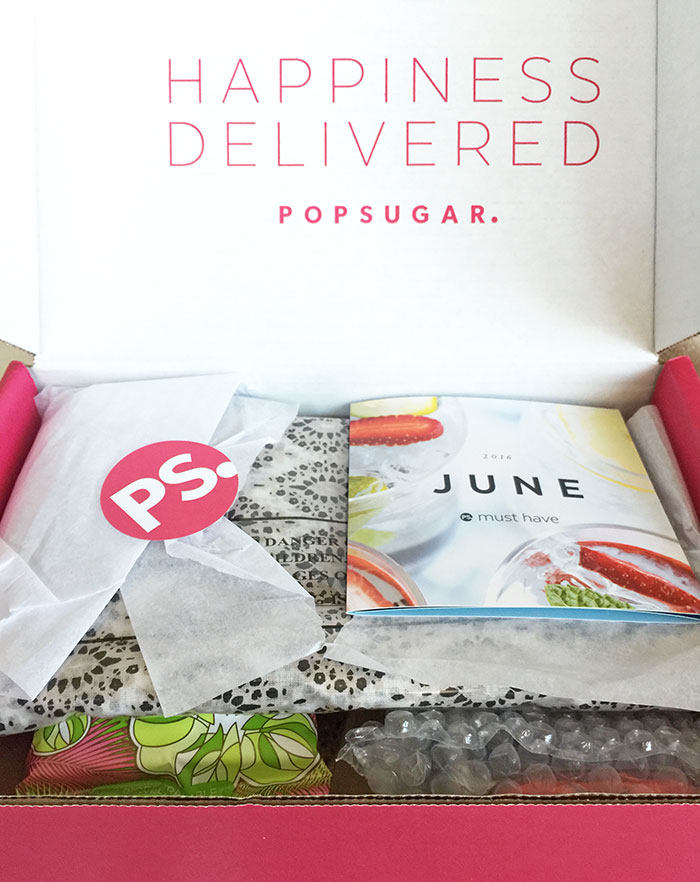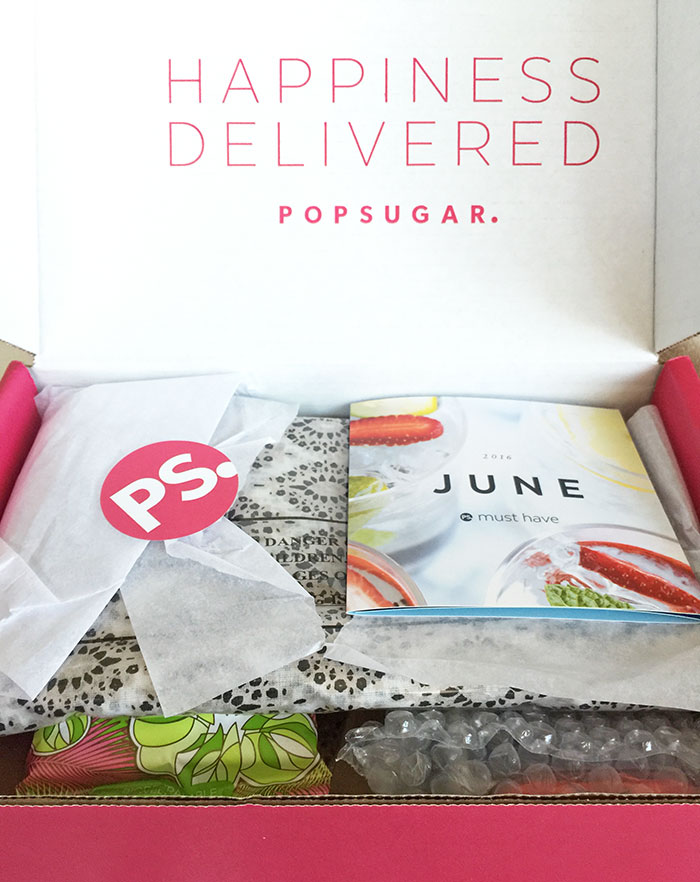 In this box I found the following items:
–A Neutral Diamonds Printed Sarong
–Cheers Gold Bottle Opener
–Ridley's Game Room "Who Am I" Quiz
–Born on the 4th Nail Lacquer
–Are You Ready(For Your Close Up?)Compact
–Underarm Deodorant Wipes
–Siracha Flavored Pressels
The total of all these products are worth $115 U.S. dollars, approximately.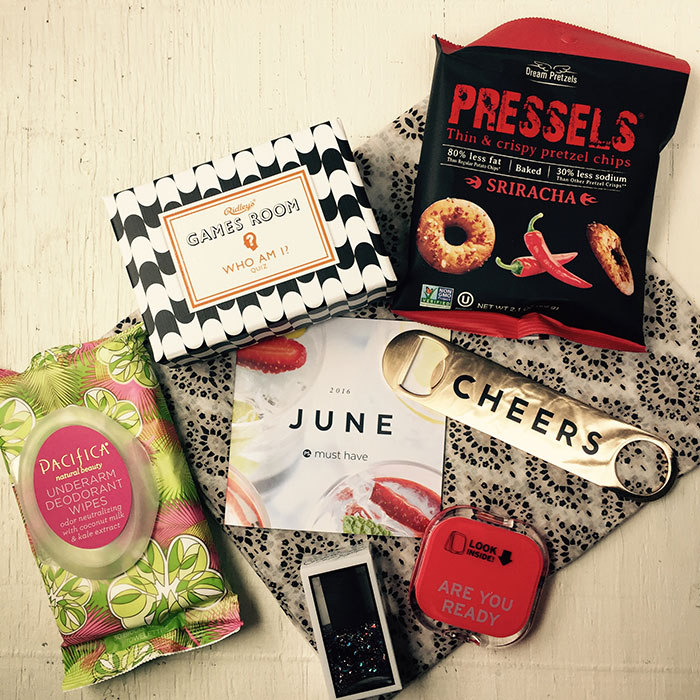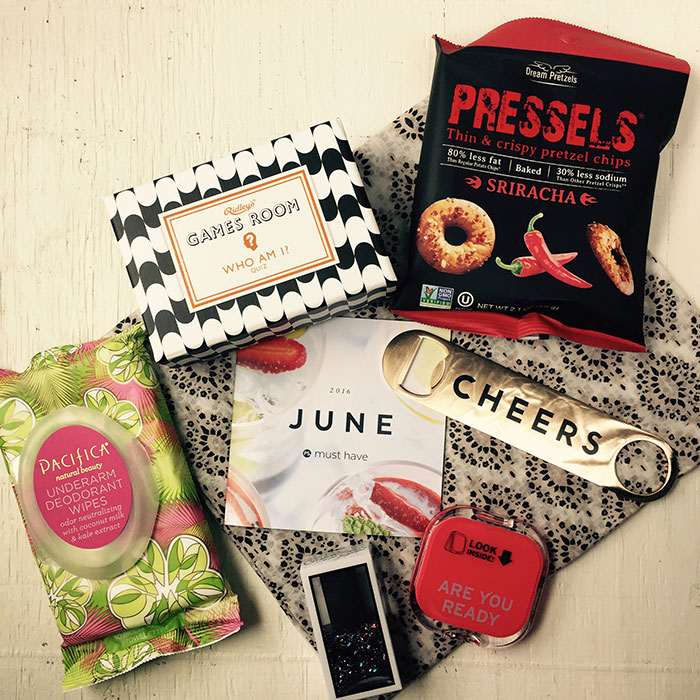 For those living in the United States this is a good option, that for a much smaller amount of money you will receive each month a surprise box with different accessories. There are many subscription options for you to choose from.
I invite you to take a look at POPSUGAR's website, where you can find all the necessary information HERE.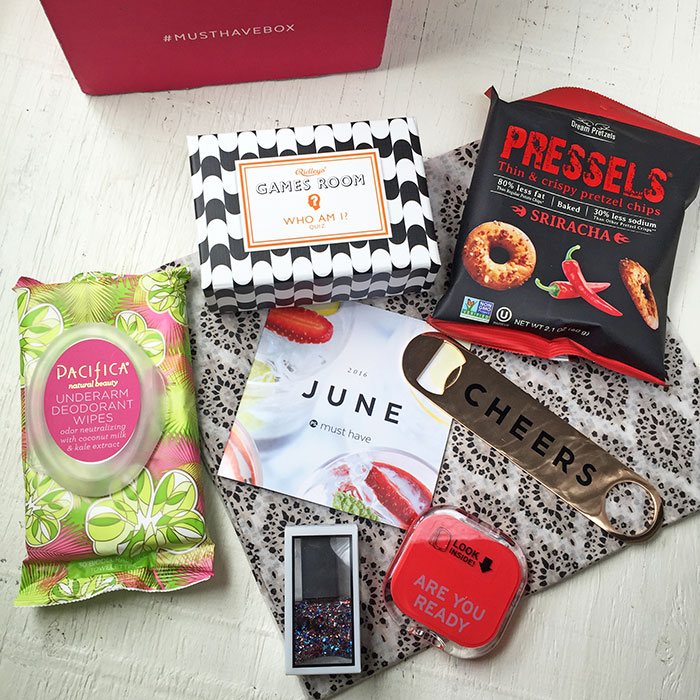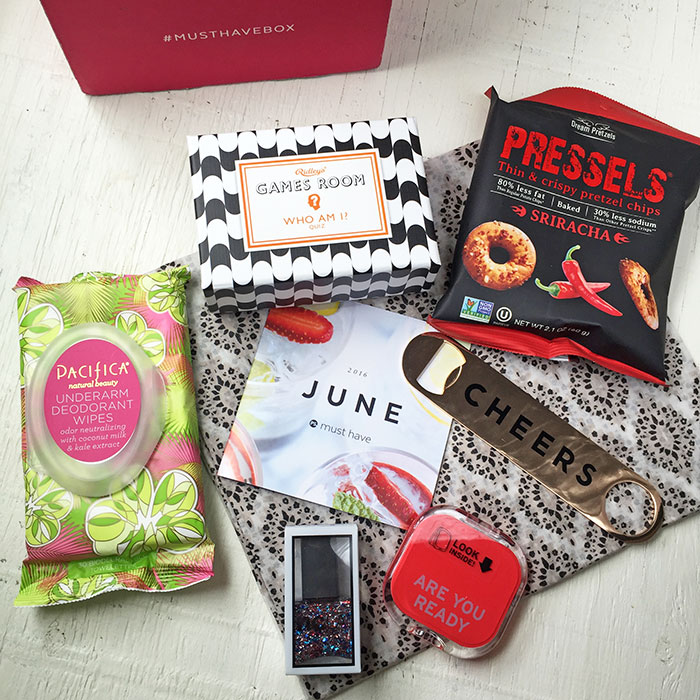 Thanks POPSUGAR for sending me a Must Have Box to try #Ad #MustHaveBox . All opinions expressed in this post are mine.