This shop has been compensated by Collective Bias, Inc. and its advertiser. All opinions are mine alone. #BigHero6Release #CollectiveBias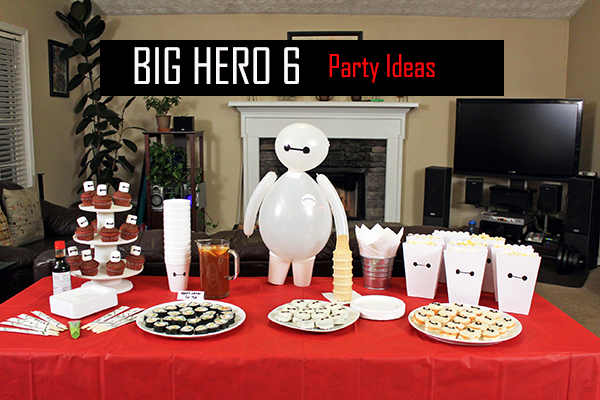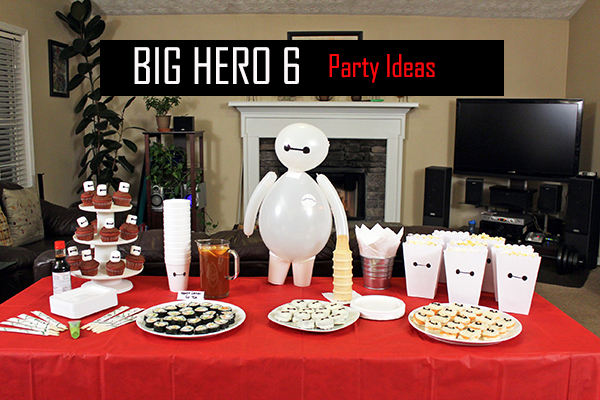 This is a very special post, as many things coincided for me to being able to meet on a weekend with my friends around this wonderful film. It's been a while since we wanted to get together, and what better than with something that unites us more with our children. The connection that happened with the Big Hero 6 movie was incredible, not only because of the emotional message of doing good in spite of others doing wrong, but we also learned that even though sometimes things don't always go the way we want or when we want it, it's certainly worth investing in patience and perseverance to get the results we often not even imagine that would be possible.
I really recommend watching this movie, as it was so entertaining from beginning to end. I also took the opportunity of not only cooking things that somehow have a connection with Big Hero 6, but I also made a craft of a little Baymax (the robot that is the main character on the film), which I then was able to use on our table as decoration, and it was also our hero in the robots race activity we had. We had such a good time!
Now you can find a deal that is excusive at Walmart, which is a package that contains the movie on Blu-Ray, DVD, and a bonus special disc. In Walmart's website you can also find various items and toys from Big Hero 6.
Your purchase of the Big Hero 6 Blu-Ray/DVD + Gift With Purchase Set includes a digital movie on Vudu while supplies last! Simply scan your receipt using the Savings Catcher in the Walmart app. Then look for a message on your phone or email. Now you can watch Big Hero 6 on any device!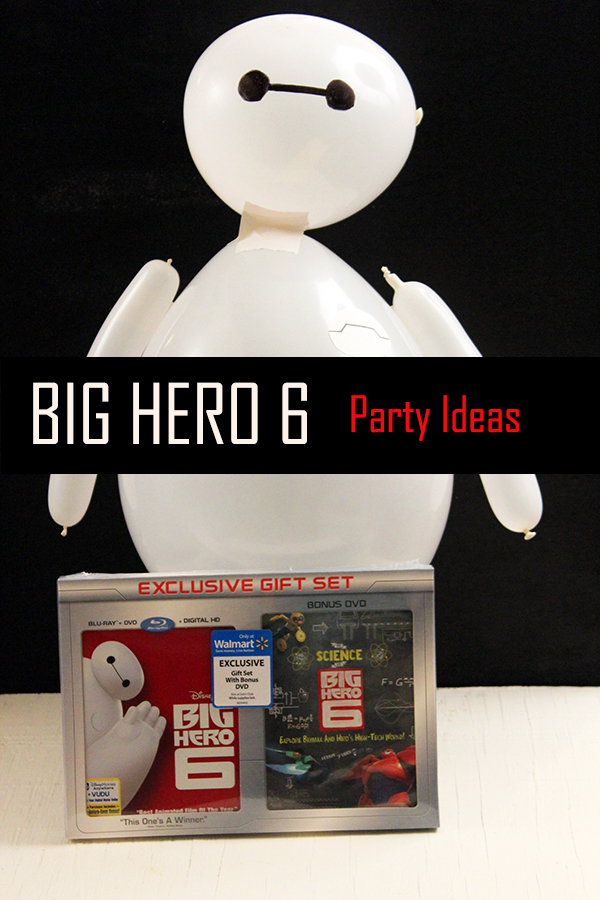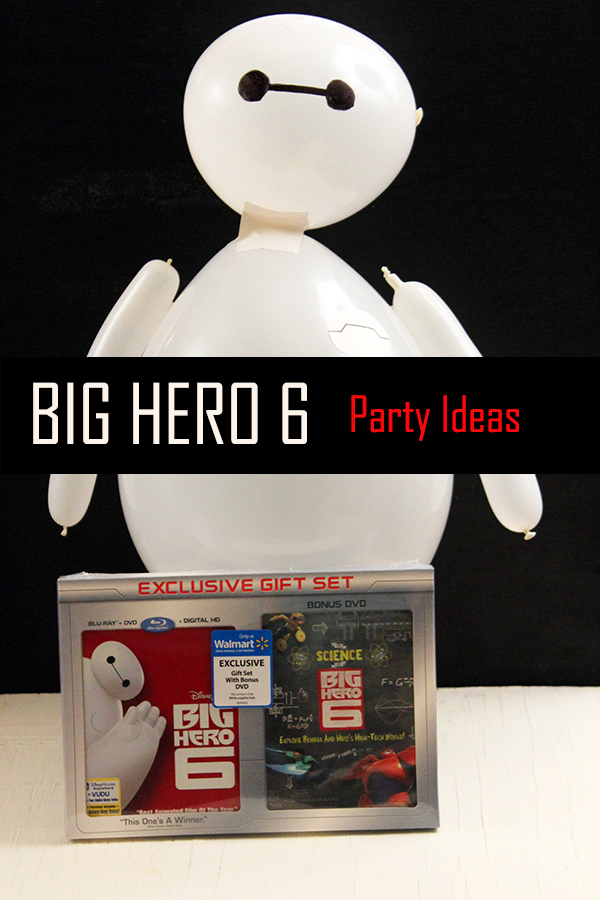 We had the precise elements for this fantastic celebration with our friends.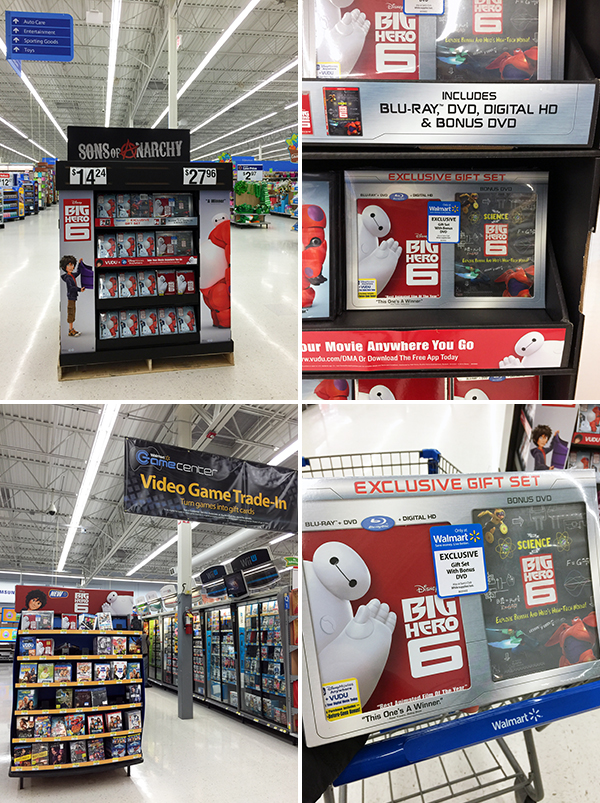 As soon as I walked into Walmart, there was a stand with the special exclusive promotion, but you can also find it in the movies section in the back of the store.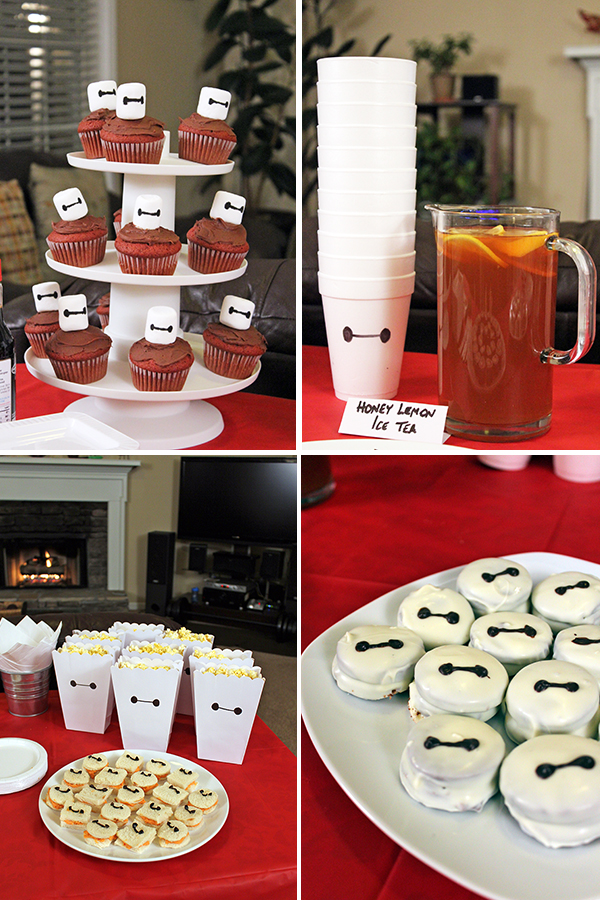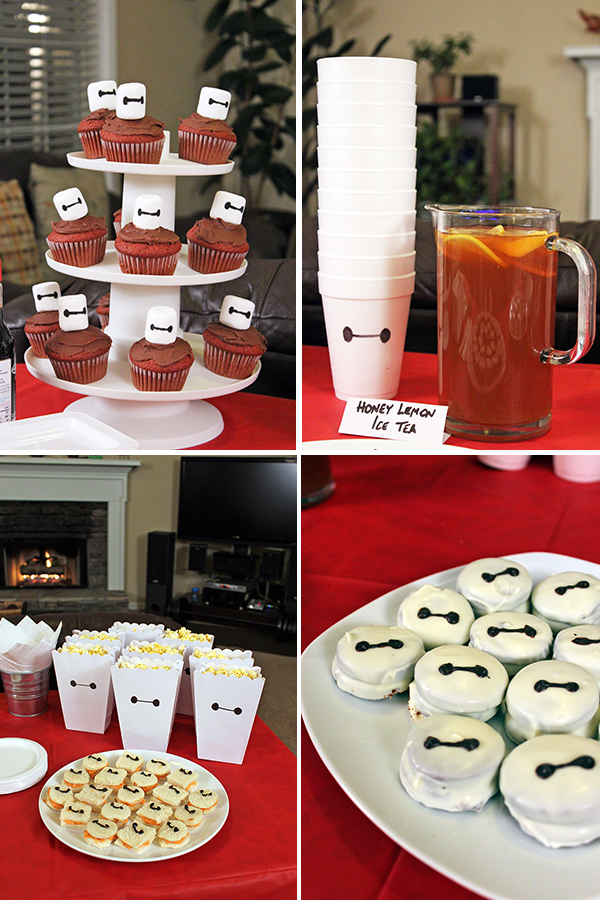 For this occasion I made the traditional pop corn, which I then put in paper bags that I painted Baymax's face on them. I also made some delicious alfajores covered in white chocolate, on which I also drew Baymax's face. As a refreshment and in honor of one of the members of the Big Hero 6 team is that I made a "Honey Lemon" iced tea. I also made a tasty ice cream of that same flavor. Another thing that the kids loved was the Red Velvet cupcakes, which I decorated with a marshmallow on top of each one, and I drew Baymax's face using a special pastry pen. Another thing I made were some mini sandwiches with a chicken and red bell pepper paste, and decorated with olives on top.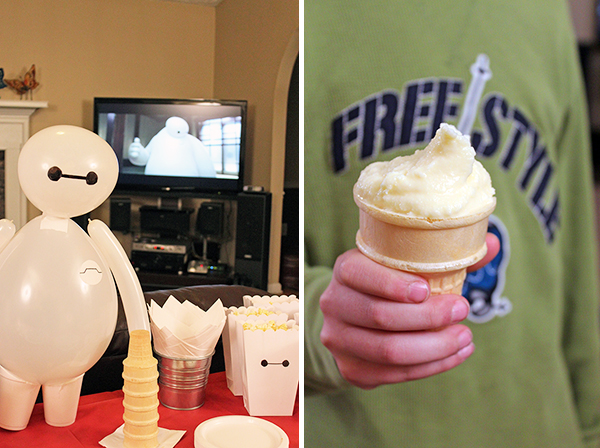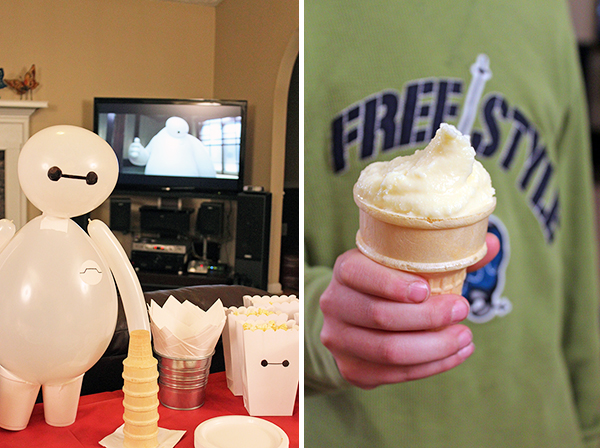 This Honey Lemon ice cream tasted fabulous!
Enjoying and sharing, before and during the movie screening.
It was almost inevitable to make sushi, since the film happens in a city named San Fransokyo, a mix between San Francisco and Tokyo. The "Wasabi" add-on to the sushi was also in honor of another fun character in the movie, having that same name.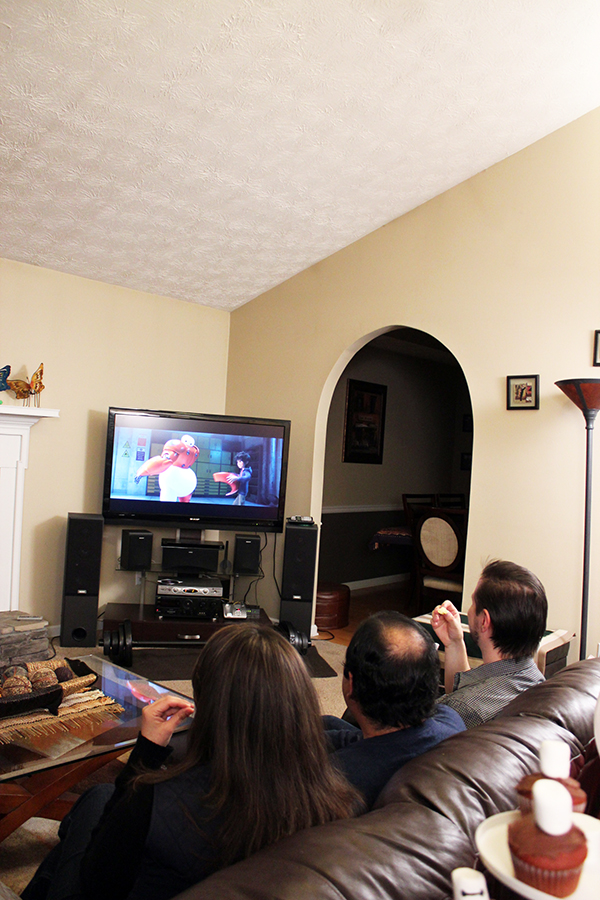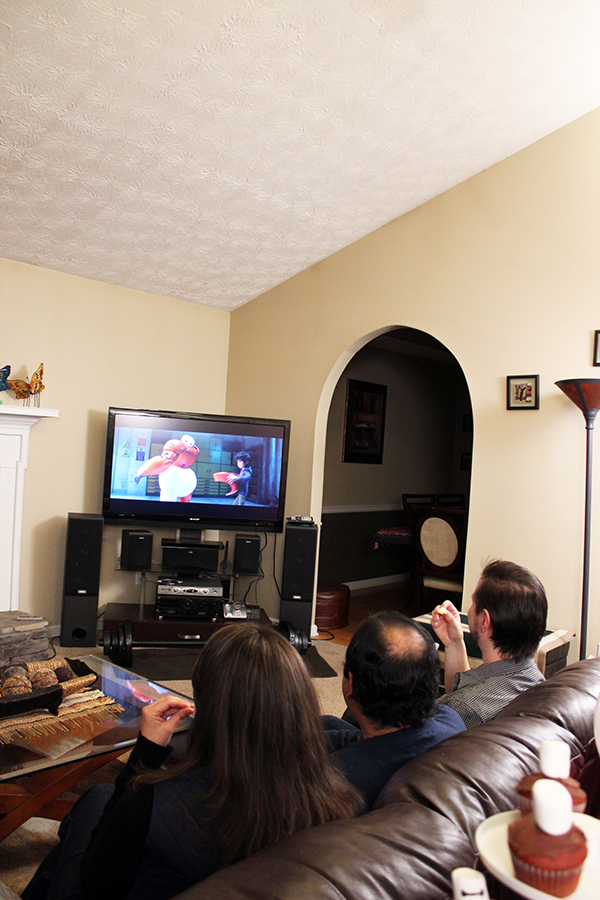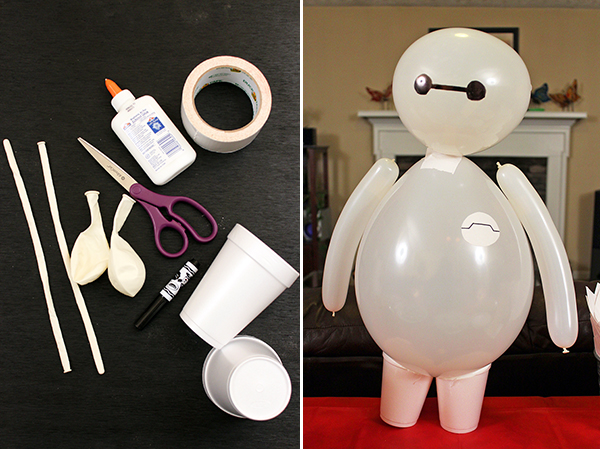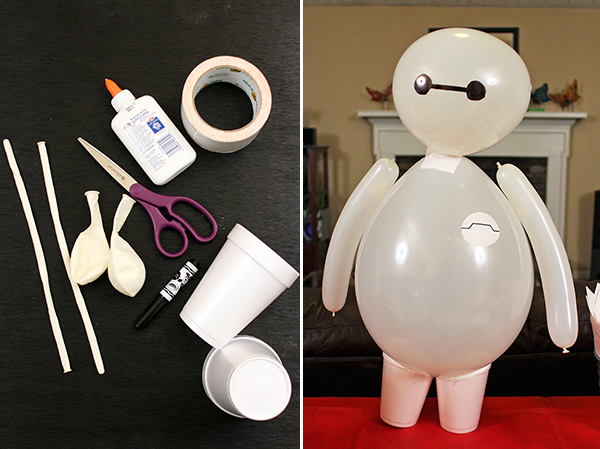 In order to make this fun Baymax craft, you only need two regular white balloons, 2 long twisty balloons, two white foam cups, glue, scissors and a black marker. You have to inflate one of the regular balloons and make it big (for the body). Then inflate the other regular balloon, but make it smaller, which will be Baymax's head. Use the black marker to draw the eyes, and then use glue to attach it to the other balloon. Then inflate both of the long twisty balloons for the arms (TIP: you may want to use a hand air pump for this), and attach them to the body using glue. Finally, make a cut on the top of the foam cups to match the shape of the bottom of the body, and attach them with glue to the bottom to make the feet. You may also use some white duct tape on this craft if necessary. All the items that I used to make this Baymax craft can be found at Walmart.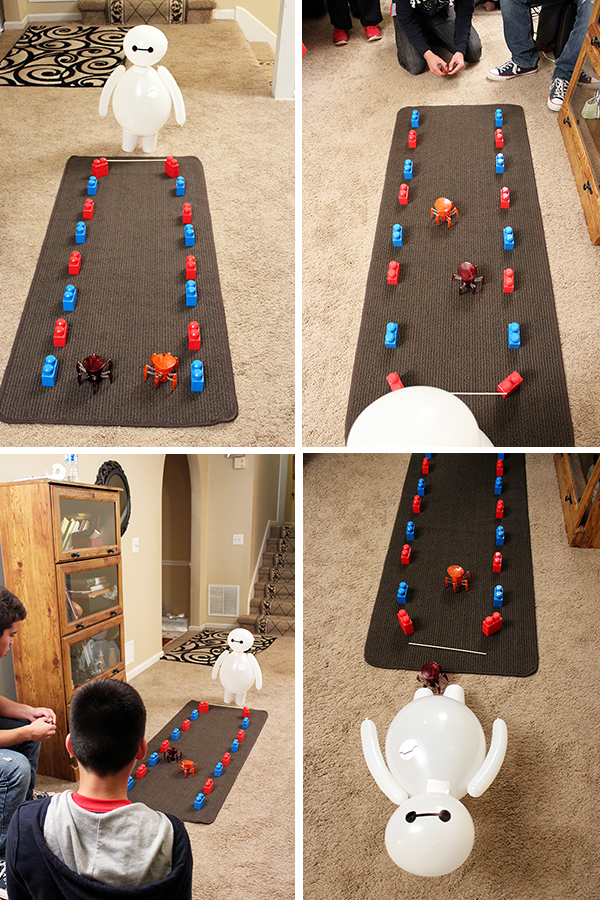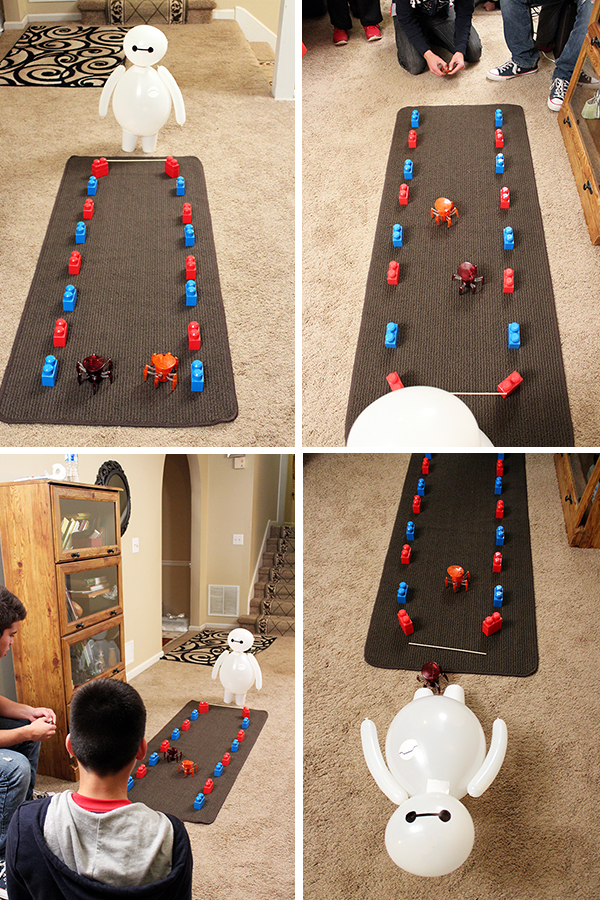 Finally, one of the most fun things that we both grown-ups and kids enjoyed, was a robot race. You can also find these at Walmart, and the idea of this game was to see which of the two would arrive first at the other end and knock down our Baymax craft.
I hope you enjoy these ideas, so that a simple gathering with friends can turn into something extraordinary. And now, how do YOU celebrate when you watch a movie with your friends? You may leave a comment below.