On these holidays that are so special, I hope that many people can think about the importance of being with the loved ones and how fortunate one is for being close to those people. Sharing with others should be the main value we should teach our children about, and what better than a good meal to do this!
You can find several recipes for dinner in this blog, but I didn't have enough ideas for appetizers, which is what we serve before the main course of the dinner. The appetizers I present you here are very popular, and they have many variations. Here I explain to you what I prepare in my house with my little son, who also enjoys them. I consider them very nutritive, easy to prepare, and extremely delicious.
I want to express my best wishes for a Happy Christmas, especially for those children who are lacking of love and with inadequate care, and for which I wish for their well-being.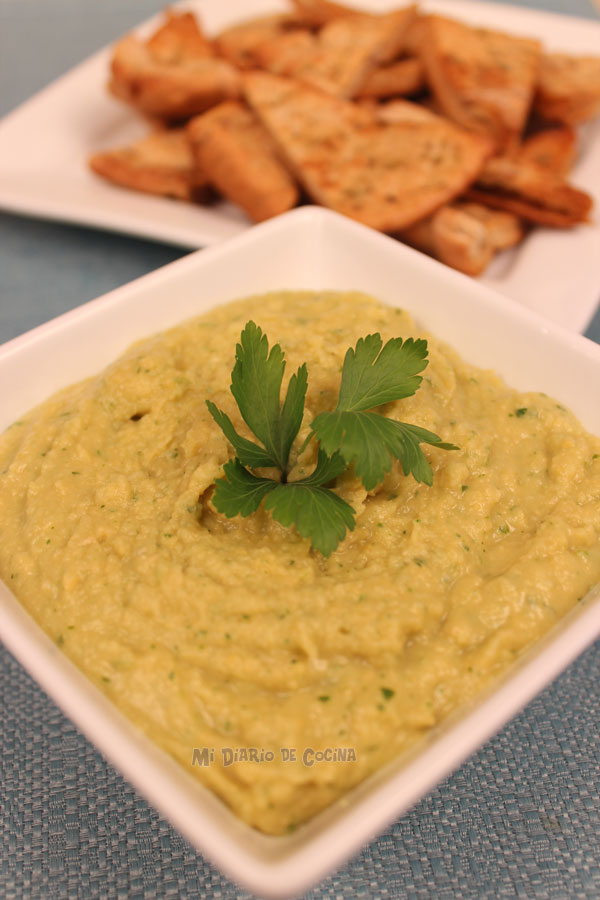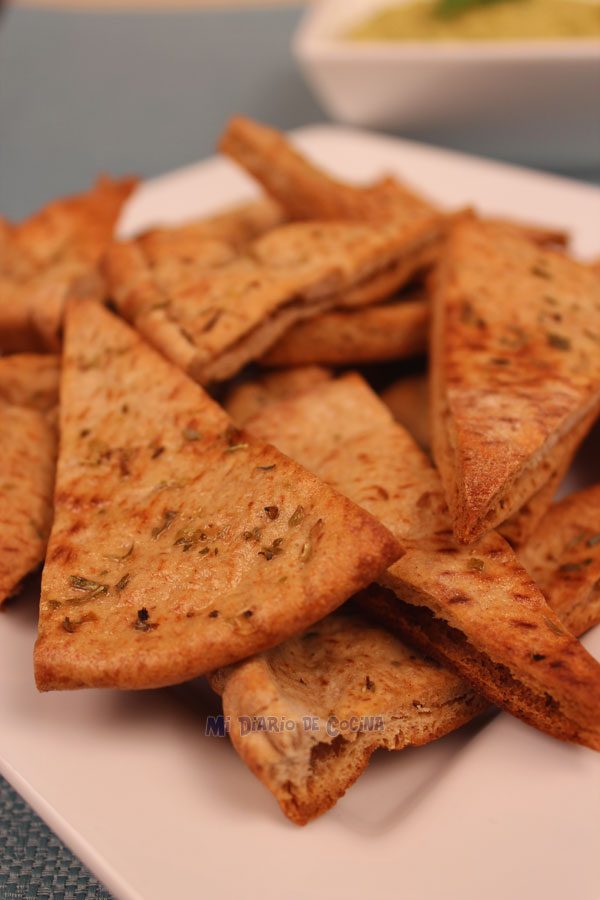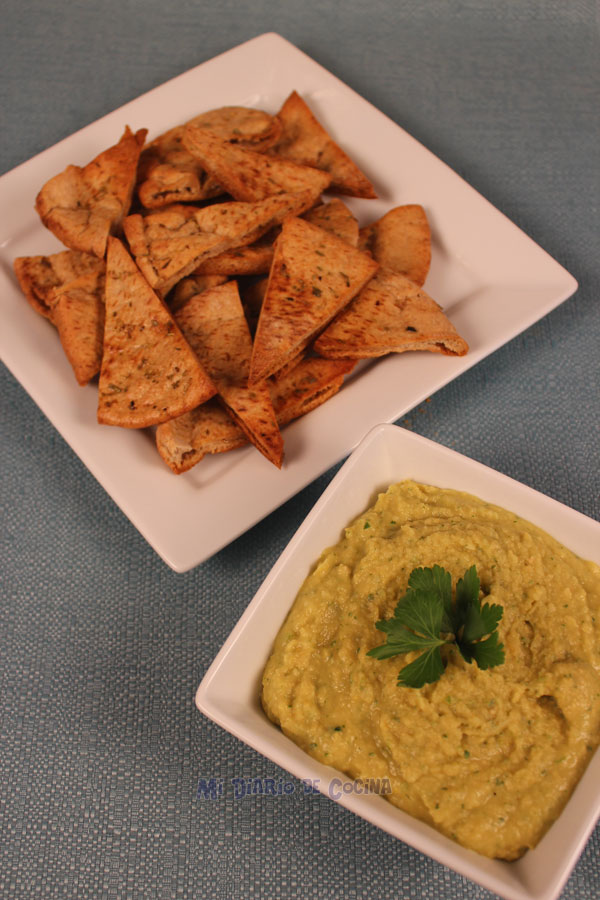 INGREDIENTS FOR THE HUMMUS (4 servings)
1 can of chickpeas, rinsed and drained, or 1 1/2 cup of boiled chickpeas
1 clove of garlic, but you may use 2 if you desire
1/4 cup of light olive oil
2 tablespoons of finely chopped parsley
1 or 2 tablespoons of lemon juice
1 tablespoon of tahini (optional, I didn't use it)
 In a food processor or blender, grind the chickpeas, the garlic, a little oil, parsley, lemon juice and salt. Add the tahini if you want.
Empty the hummus into a ramekin.
Decorate it with a bit of parsley and put a dash of oil on top.
Enjoy the hummus with crackers, or with pita-bread chips (as explained next).
INGREDIENTS FOR THE PITA BREAD:
1 bag of regular or whole-wheat pita bread
Olive oil.
Oregano to taste.
PREPARATION:
 Preheat the oven to 350°F (180 °C).
Cut the pita bread into different shapes.
Lay the shapes on a baking tray lined with parchment paper. Sprinkle some olive oil and oregano on top of the pita pieces. Bake for 7 minutes.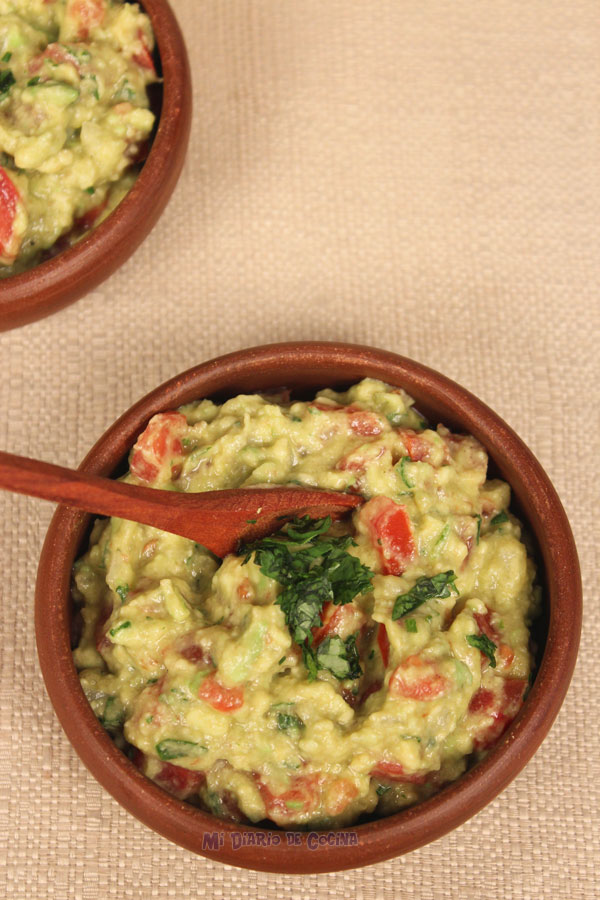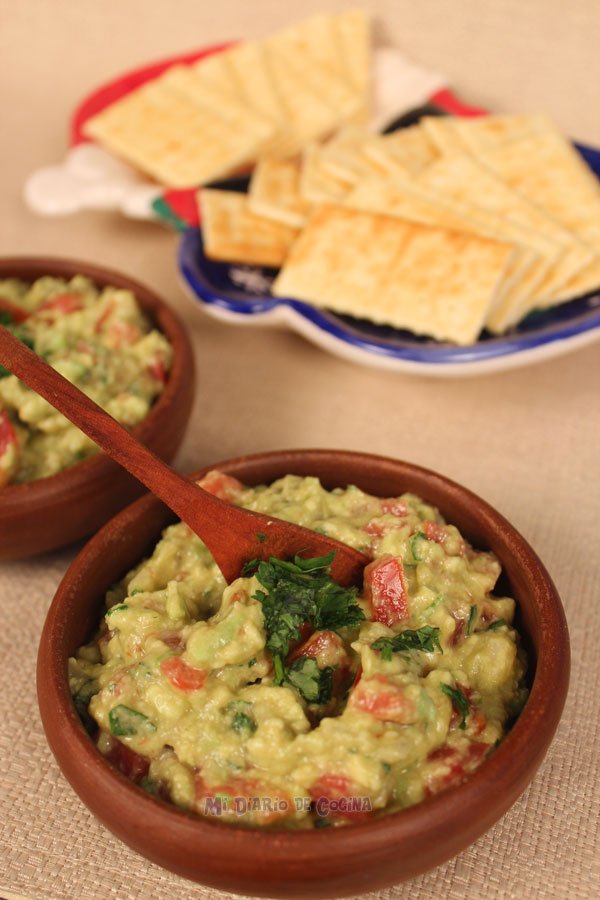 This version of guacamole is very simple, since I skipped a couple of traditional ingredients, such as chili pepper and garlic. It ended up being a lighter version, and ideal to share with the kids.
GUACAMOLE VERSION N°1 (4 servings)
INGREDIENTS:
 2 avocados
1 medium tomato, finely chopped
1 tablespoon of chopped cilantro
1/2 small onion, finely chopped
Oil and salt to taste
1 teaspoon of lemon juice
PREPARATION:
 Crush the avocados, add the onion, the tomato and cilantro. Flavor with salt, lemon and oil.
Mix well until you have a paste. Serve with crackers or with pieces of bread.