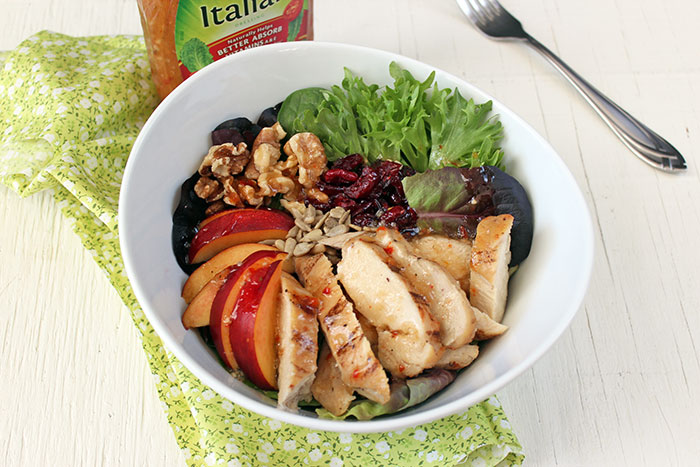 Whether it is winter or summer, we moms have in many occasions very little time in our hands. It particularly happens to me that the mornings feel short, and I don't realize when it's already lunchtime. And in some other occasions, when dealing with my own activities as well as those of my kids, I also don't notice how quickly the time has passed, and it's suddenly already time for dinner. And this happens not only because of being a mom, but I also have some friends who are out the whole day because of work, and then they get back home very tired, and no matter how hungry they are, their willingness to cook is very low. That is why my focus has been since some time ago about cooking quick and simple meals, but very very tasty.
And it's precisely on this task I have set to help myself, and with that also helping others that are willing to eat a tasty meal and with little time, that I decided to go to a nearby Walmart supermarket, that luckily for me it's open 24 hours. So, if I need any ingredients, I can go there at any time. There is where I purchased Tyson® Grilled & Ready® Chicken, along with a Wish-Bone® Italian Dressing, two perfect ingredients you can always have in your refrigerator to make a super bowl of salad, a unique and delicious dish. I was also able to get some other special ingredients that I wanted to add to this recipe that I'm presenting to you today, which only took me about 10 minutes or less to prepare. It turned out to be a fairly abundant recipe, ideal for me and my family.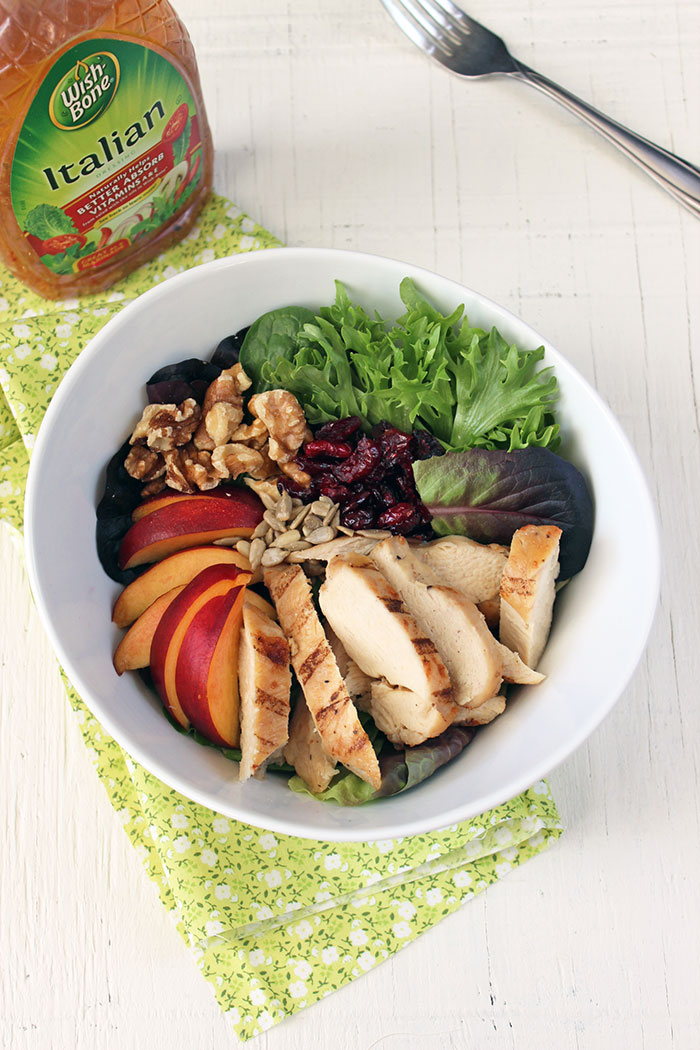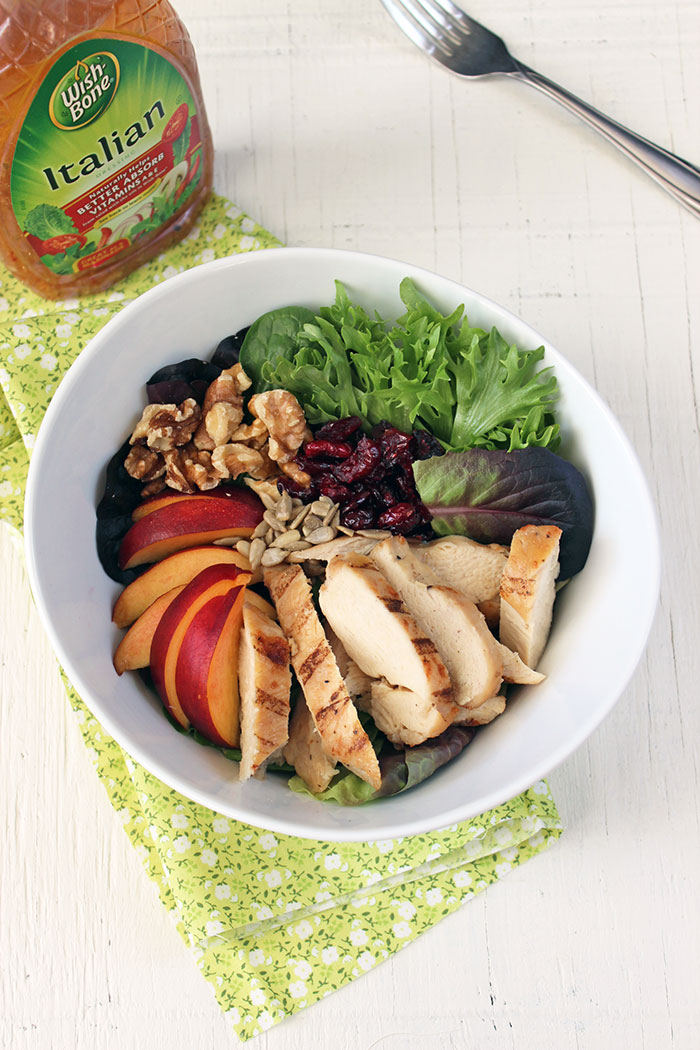 On this opportunity I show you a perfect blend of chicken and a mixture of salad leaves, to which I added fresh peaches. Please trust me that they give a fabulous touch to the salad, together with the Wish-Bone® Italian Dressing.
Best of all is that no matter what the season is, you can always build your salad bowls with Tyson® Grilled & Ready® Chicken, along with a Wish-Bone® Italian Dressing, because they are simple to use, delicious, and a good way to add protein to your diet.
I hope you enjoy this simple yet delicious recipe, especial for those days when you don't have much time to cook.
Print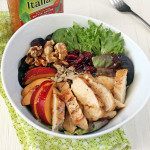 Chicken spring mix salad
---
1

bag of Tyson® Grilled & Ready® Chicken

1

bottle of Wish-Bone® Italian Dressing

3 cups

of a mix of salad leaves (mixed spring salad)

3 tablespoons

of chopped walnuts

2 tablespoons

of dried cranberries

1

peach, cut in slices

1 tablespoon

of sunflower seeds
---
Instructions
Place the mix of salad leaves as a base in the bowl, and on one side place a generous portion of Tyson® Grilled & Ready® Chicken. Then, on the other side of the bowl place the chopped peaches, walnuts, and cranberries. Season the salad with Wish-Bone® Italian Dressing to taste.
Mix well and enjoy.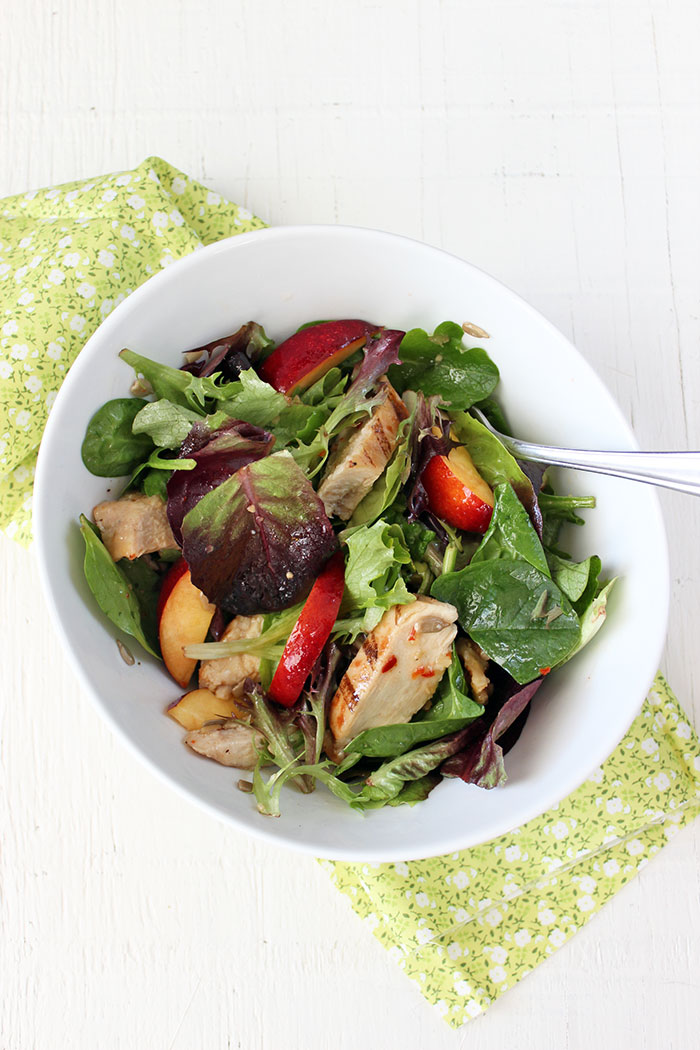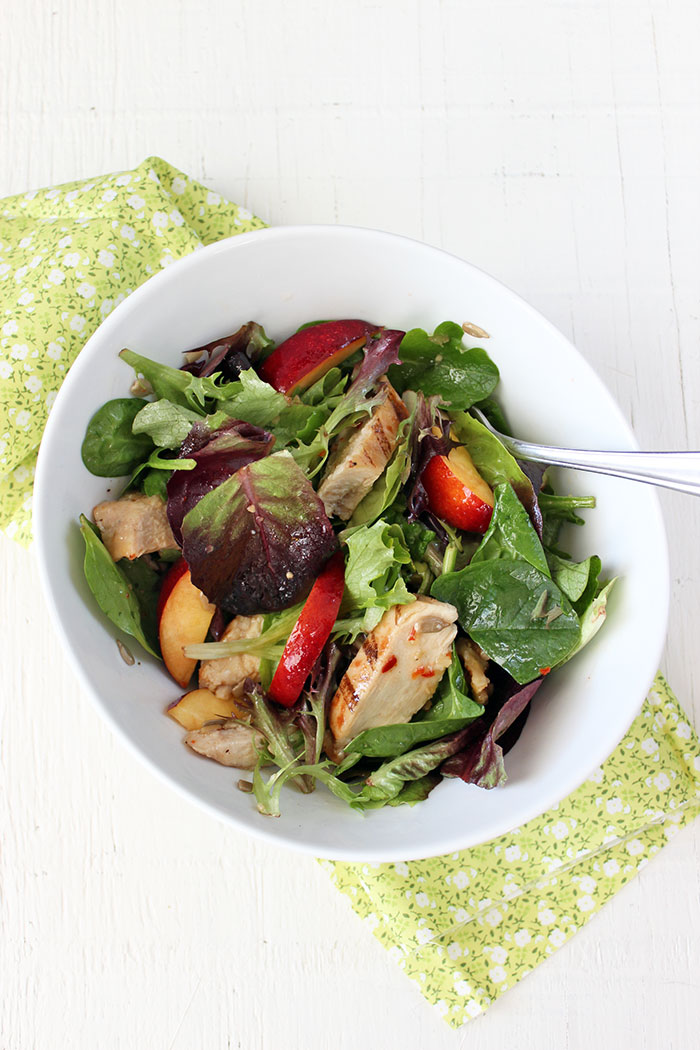 Sponsored post written by me on behalf of Tyson Foods, Inc. and Pinnacle Foods Group LLC. All opinions are entirely my own.