This is a compensated campaign in collaboration with Ninja® and Torani. However, all opinions expressed are my own.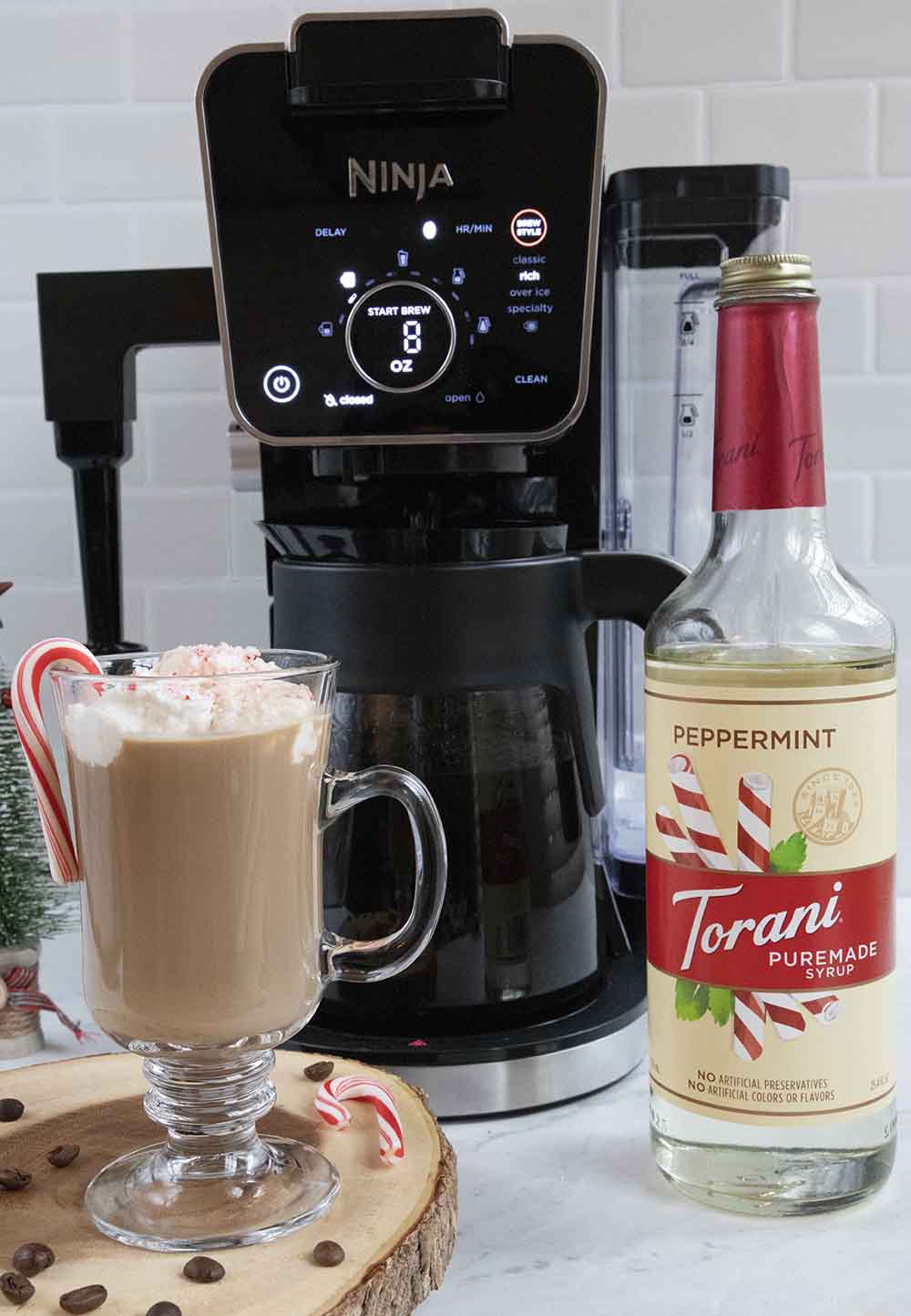 For those of us who enjoy cooking, this is undoubtedly one of our favorite times of the year. I personally love it, because more and more preparation ideas arise to share with family and friends. And in turn, that means that it can also be shared with followers of this my beloved blog.
In this occasion, this delicious idea of a Holiday Peppermint Coffee came around, a different version to enjoy a coffee, ideal for warming up those cold days. It's a nice complement to start the day or to enjoy in the afternoon.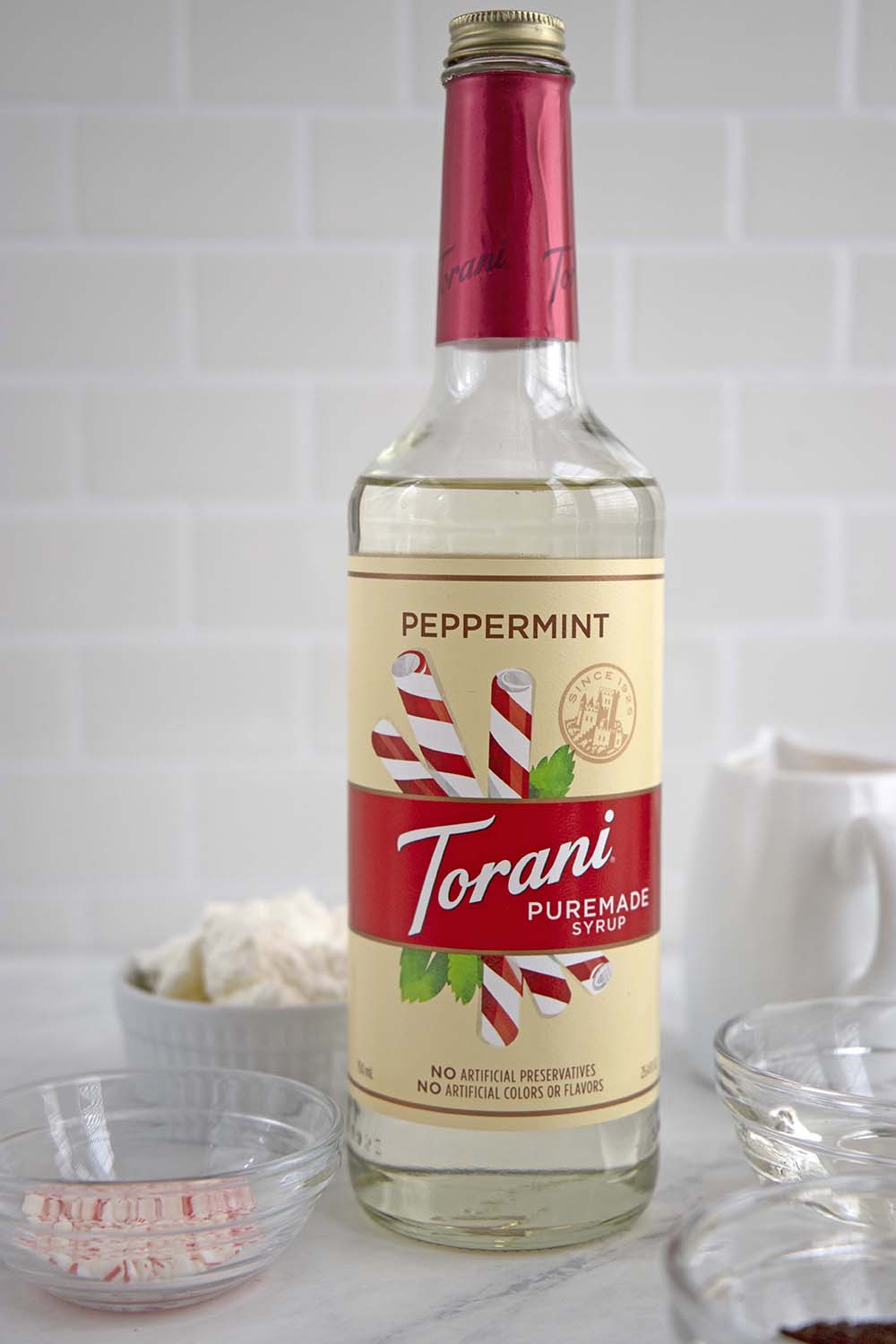 This recipe is quite simple, and with a classic ingredient from the Holiday season such as peppermint, it brings freshness, a sweet aroma, and a great flavor to this coffee thanks to Torani Puremade Peppermint Syrup. You don't need anything else to sweeten or flavor this coffee, and I promise you that you will love it if you follow the recipe.
And for those who are looking for a no sugar option, there is also the option of Torani Puremade Zero Sugar Peppermint Syrup. No artificial sweeteners, no artificial preservatives, no GMOs, and colors from natural sources, of a unique quality and flavor. And in addition to making this delicious recipe, you can create one of your own, since with a single spoonful of syrup you can make coffee, cocoa, latte, protein shake, keto friendly drinks, milkshakes, and more.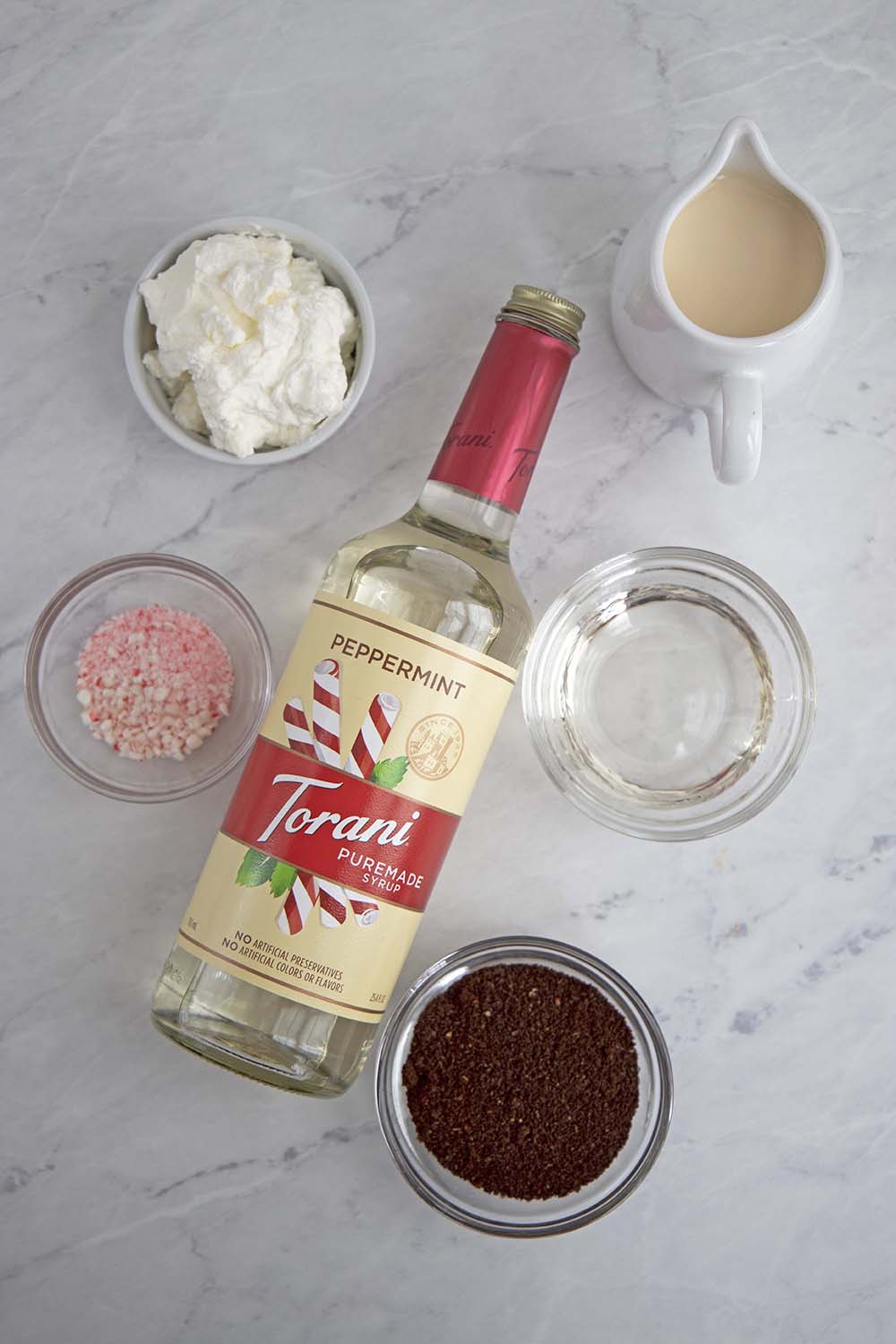 On this occasion I have been able to enjoy the Ninja® DualBrew Pro Specialty Coffee System (assuming she'll be adding a link here?), and it's been really a pleasure to be able to leverage the use of this coffee machine. The machine allows you to choose the option of using either ground coffee or coffee pods. The Ninja® DualBrew Pro Specialty Coffee System is a complete coffee maker, very easy to use, and it can also be used to heat water, as well as deliver classic, rich, over-ice, and specialty brews (such as lattes, macchiatos, cappuccinos, etc.). It has a handy fold-away frother on the side to whip cream or milk, which can be added to our coffee, allowing us to be our own barista at home.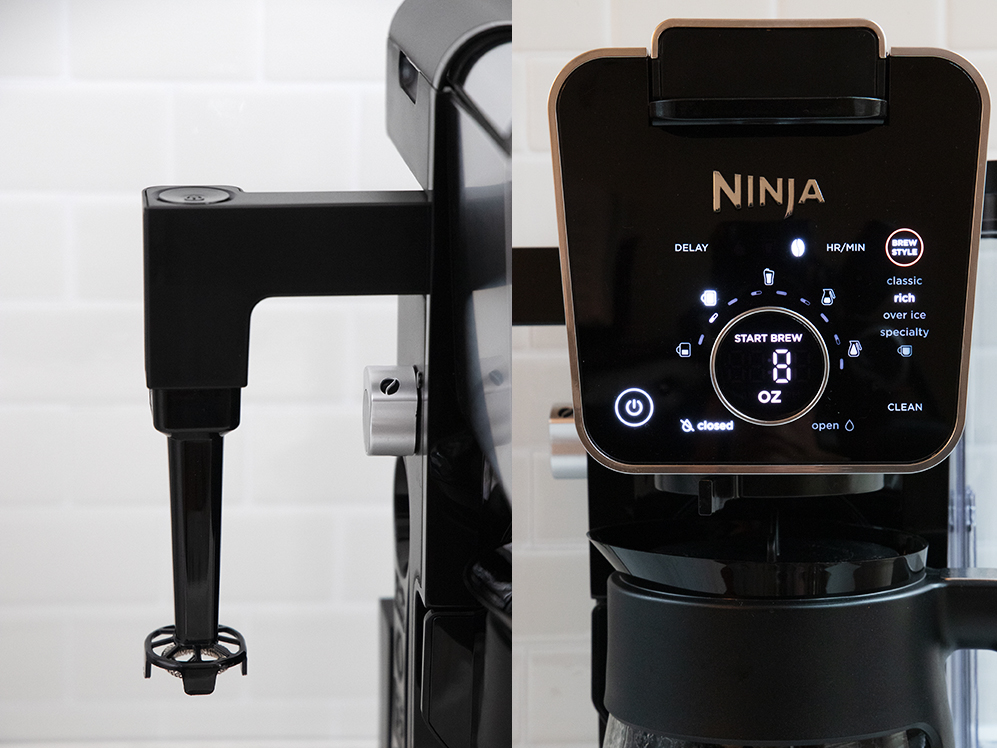 If at this time you are looking to upgrade your coffee maker, I recommend 100% the Ninja® DualBrew Pro Specialty Coffee System. My my husband and I simply love the versality.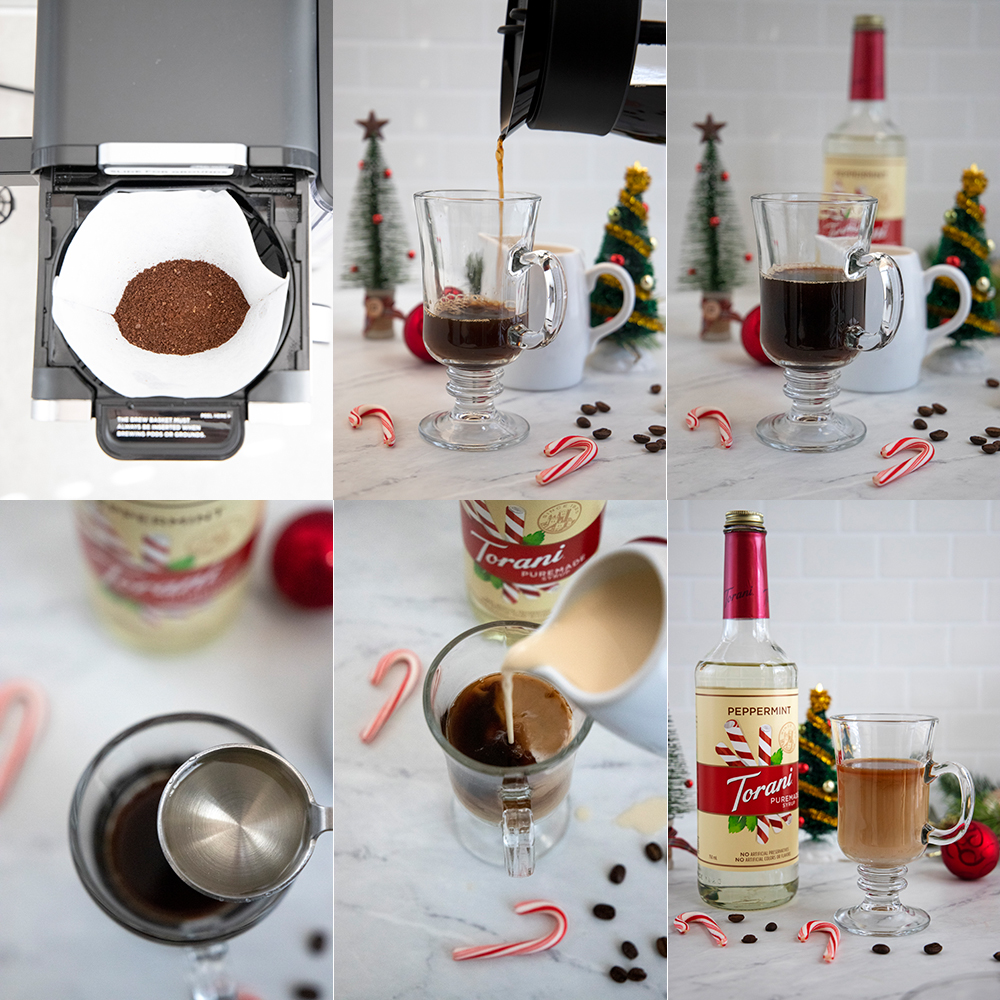 Print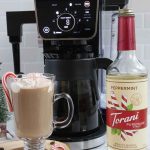 Holiday Peppermint Coffee
---
Author:

Total Time:

8 mins

Yield:

1

1

x
2 tablespoons

ground coffee

2 tablespoons

Torani Puremade Peppermint Syrup

¼ cup

evaporated milk
Whipped cream, for garnish
Crushed peppermint candy
---
Instructions
1. Following the measurement provided, place the ground coffee into the Ninja® DualBrew Pro Specialty Coffee System brew basket.
2. Select Specialty brew.
3. When brew is complete, combine the coffee with Torani Puremade Peppermint Syrup.
4. Then add the evaporated milk.
5. Top with whipped cream and then sprinkle some crushed peppermint candy over it
Keywords: peppermint, coffee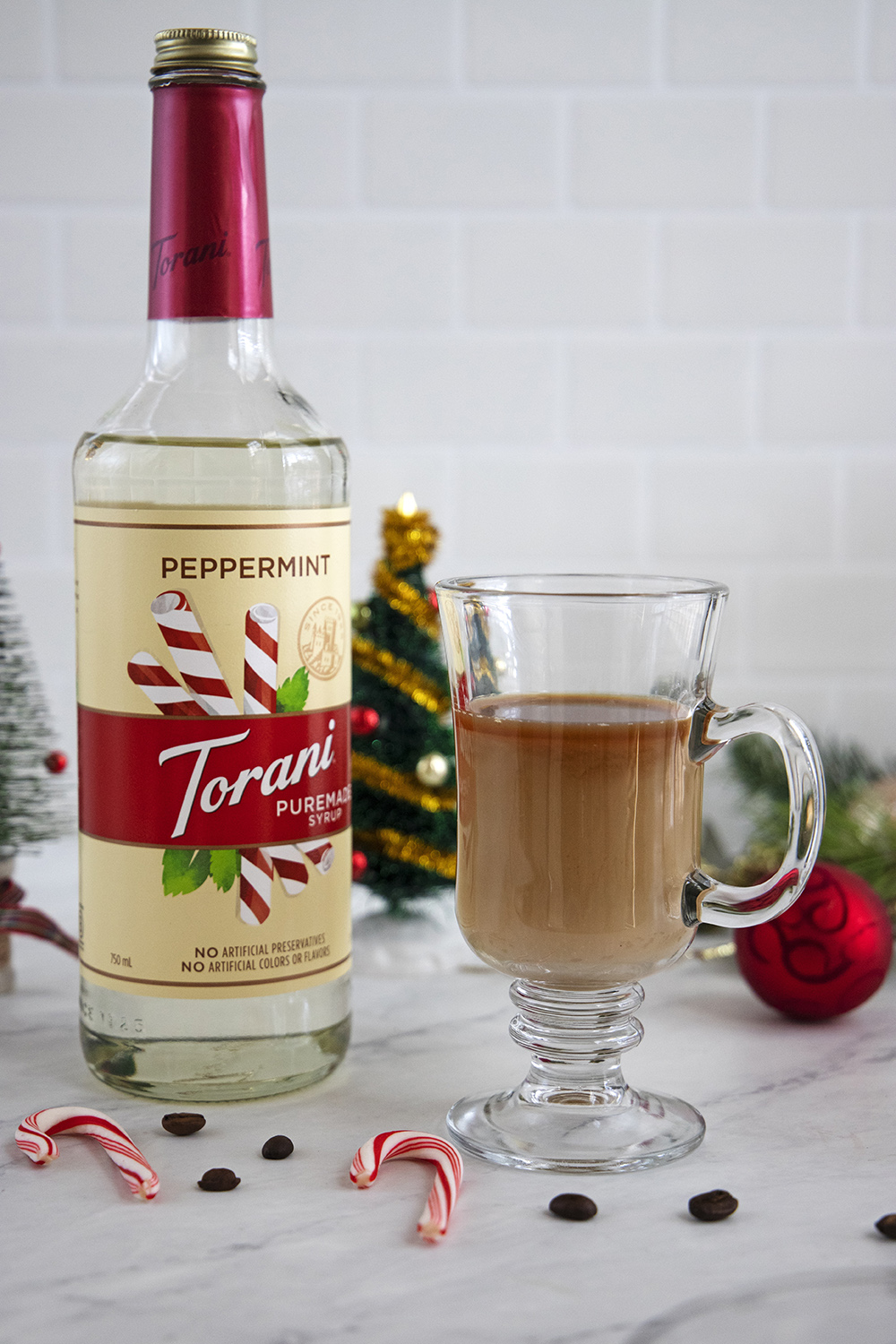 Plus, you can take advantage of a U.S. national promotion for this coffee maker between 11/30/2021 and 1/1/2022, for just $189. Visit the Ninja® website (assuming a link will be added here as well). for more details and information.
Do not forget to also visit the Torani website, there you can buy Torani Puremade Peppermint Syrup, Torani Puremade Zero Sugar Peppermint Syrup and many other flavors, you can also find many other recipes and information.