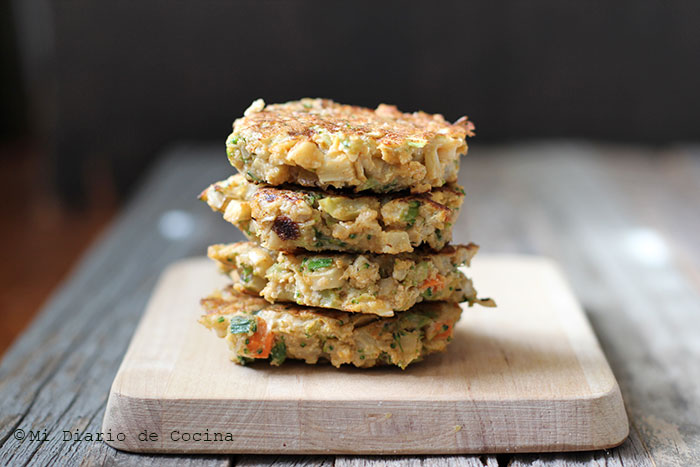 This recipe of Vegetables Croquettes arose when I started preparing dinner with my 5 year old daughter, while she prepared breaded chicken that we cooked in the oven. But she manipulated the entire brewing process by herself, of course under my supervision. I can't tell you enough the fascination I feel when I see her interest of preparing this kind of things.
Meanwhile, I was figuring out what to do with all those vegetable stems and remains I had. And that's how these croquettes came up. I put together all those vegetables such as broccoli, cauliflower, spinach, zucchini, paprika, parsley, carrot, and onion, and then I shaped up this recipe.
You can make these same croquettes with whatever you have at home. My main point is that you can take advantage of all the parts of the vegetables, making tasty and simple preparations to go with our lunches or dinners, just like these Vegetables Croquettes.
Usually the croquettes are breaded (i.e. passed through flour, egg and bread crumbs) and fried, but since I do not usually make fried foods at home, only for very specific occasions, is that this recipe is not breaded, and you can cook it in a frying pan or simply bake it in the oven.
These vegetable croquettes can really bail you out when you're trying to figure what to cook, and they are a perfect side to any type of meat.
Also check out my delicious recipes of Quinoa croquettes and Carrots and zucchini croquettes.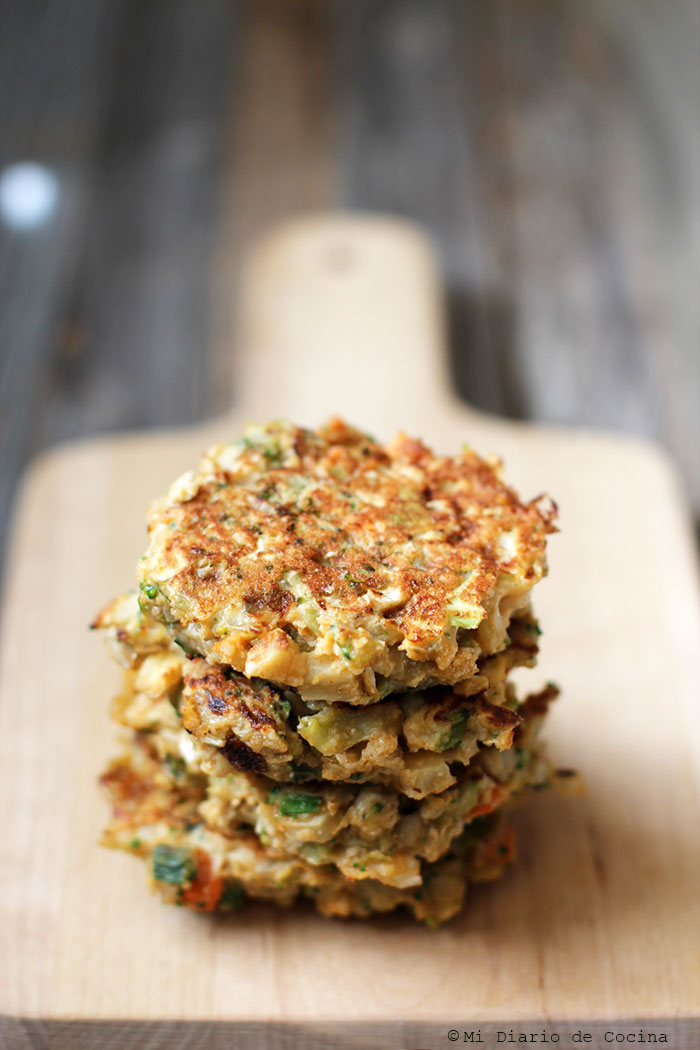 Keep in mind that you may put all these vegetables through a food processor, but only for a few seconds so that everything is chopped more evenly. But you can also do it like I did, which is by chopping with a good knife, over my chopping board.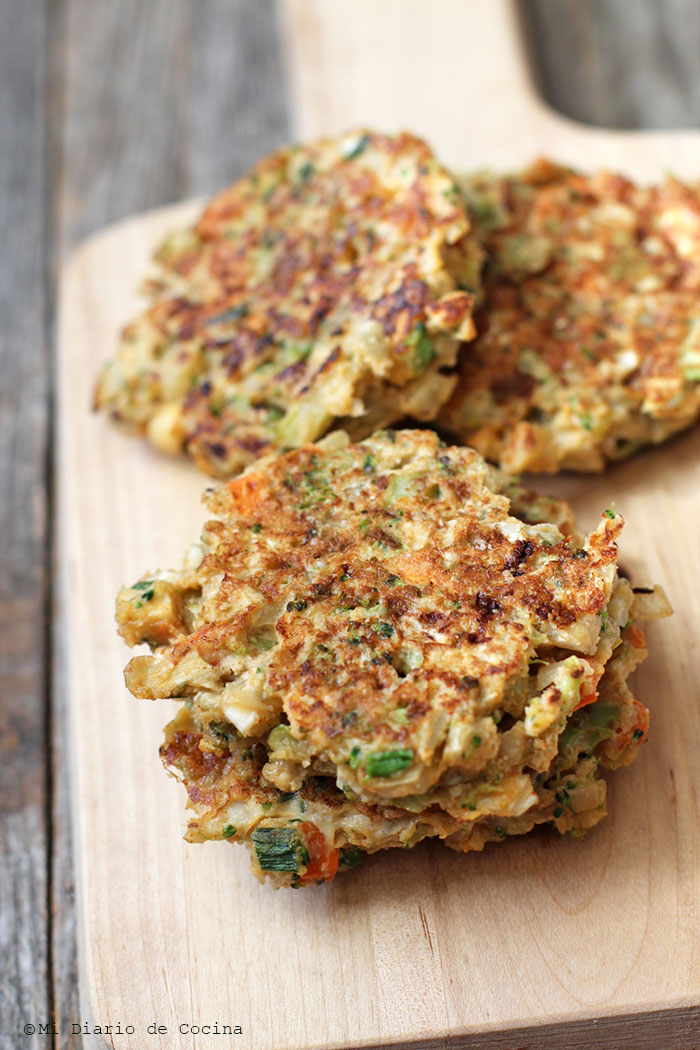 Vegetables croquettes
Ingredients
2 cups of chopped raw vegetables (I used broccoli, cauliflower, carrots, parsley, kale, spinach, and Italian squash).
½ unit of an onion, chopped
½ unit of red bell pepper, chopped
1 tablespoon of oil
2 eggs
½ cup of bread crumbs (I used panko)
½ teaspoon of paprika
¼ teaspoon of oregano
Salt and pepper to taste
Instructions
In a frying pan, fry the onion in oil. Cook for about 3 minutes and add the chopped red bell pepper. Cook for about 2 more minutes, without letting the onion brown.
Then in a bowl, beat the eggs lightly, add the paprika, oregano, salt and pepper.
Add the stir-fry of vegetables, onion, and paprika, as well as the bread crumbs (or panko).
Mix everything very well.
Form the croquettes to be able to take them to the frying pan. I used spray oil in my non-stick pan. Cook for about 4 minutes per side, over medium heat. Be careful, so that you won't burn them.
You can also take them to the oven if you prefer, at 350°F (180°C) for about 15 minutes.