I am writing this post in exchange for a discounted conference ticket; however, all opinions are mine and mine alone. #CollectiveBías #SoFabUOTR

It's been a long time since I learned about these conferences, but the truth is that I've never had a real opportunity to attend one. First, because I this year my youngest daughter is not that little anymore, and now I can start doing other things again that I couldn't do for a while. That's why I am super excited that just coincidentally the SoFabU tour is coming to Atlanta this year. It's a great opportunity for those who are just starting in the blogging world, or maybe also for those like me that in spite of being a blogger for a while, I didn't have the opportunity to attend.
It is an excellent occasion to learn, socialize, talk about all what is currently happening with blogs, and also about how we can make the most out of our blogs, and improve our work. That is why I find that this conference comes in handy, as I am keen to continue learning in all areas of improvement for my blog, such as photography, content, and SEO, among others.
You can check this link to register and also to see what that day of conference will cover: SoFabUOTR website!
I will not miss this tremendous opportunity, so I hope it will encourage those who live in this area. This conference will be held in downtown Atlanta: on Septembre 19th, 2015, 8:30-9:00AM registration – Embassy Suites Atlanta at Centennial Olympic Park.
You may probably also want to know that this conference will be attended by the following featured speakers: Joyce Brewer, Summer Davis, and Nate Engels.
Thanks to all the sponsors that support this conference: Müller, Kraft, Mitsubishi, Johnny Rockets, and iBlog magazine.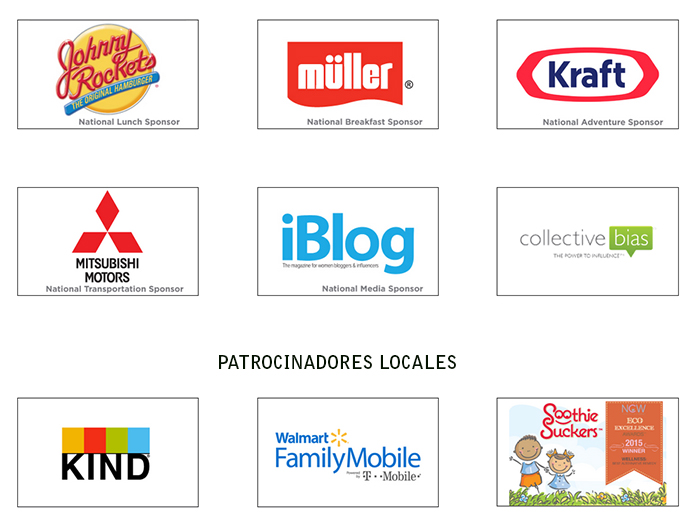 About SoFabU on the Road
SoFabU on the Road is a unique event that allows influencers to take advantage of educational opportunities that will help set them apart from the rest.
SoFabU on the Road features hands-on, interactive sessions for influencers to implement what they're learning on the spot. The sessions are paired with fun city-specific adventures where attendees get to practice their newly learned skills.
Events are open to all bloggers and influencers!
Jan – Los Angeles
Feb – Miami
March – Phoenix
April – Cincinnati
April – Seattle
May – Dallas
June – NYC
July – Chicago
Aug. – Minneapolis
Sept. – Atlanta
About Collective Bias and Social Fabric
Collective Bias® is the only shopper social media company that solves shopper marketing problems by weaving together organic social content with engaging, real-life stories to generate millions of impressions, increased share of voice, SEO and retail sales for brands and retailers. Top brands such as Tyson, Nestlé and Duane Reade rely on Collective Bias to sell their stories socially. Based in Bentonville, Arkansas, with satellite offices in New York City, Chicago, Minneapolis, San Francisco, Cincinnati and London, Collective Bias was named one of America's 25 Most Promising Companies by Forbes and a part of the Inc. 5000.
Social Fabric® is Collective Bias' proprietary community of nearly 3,000 shopping-focused influencers with an aggregate multichannel reach in excess of 130 million.
For more information, please visit Collectivebias.com or find us on Facebook and Twitter.
See you in SoFabU Atlanta!